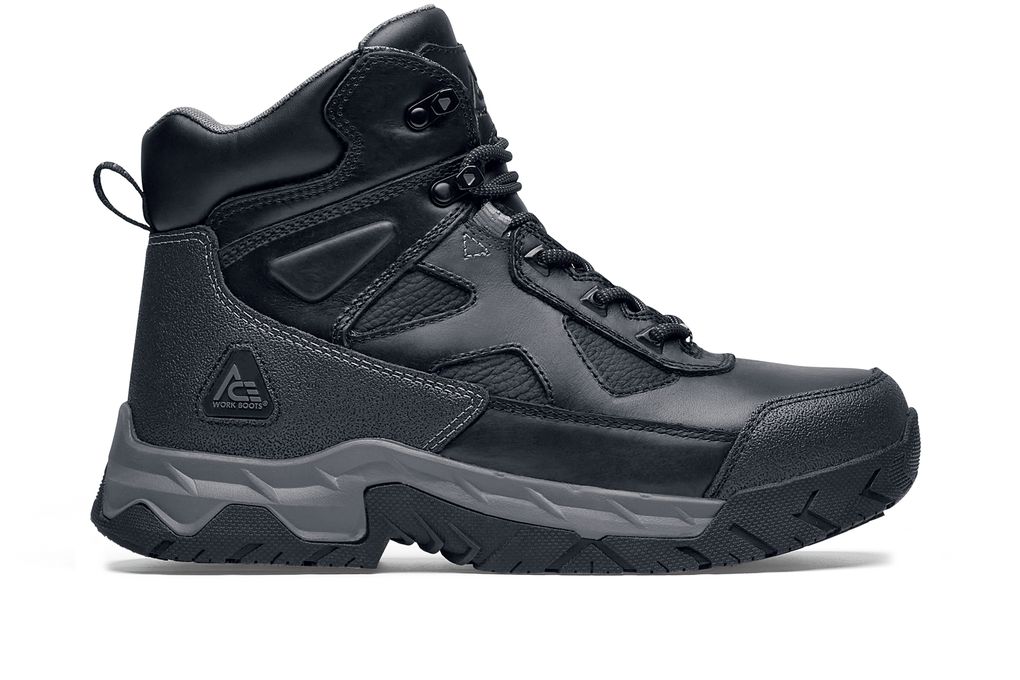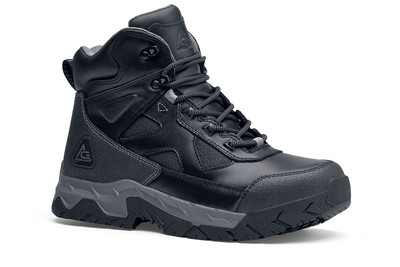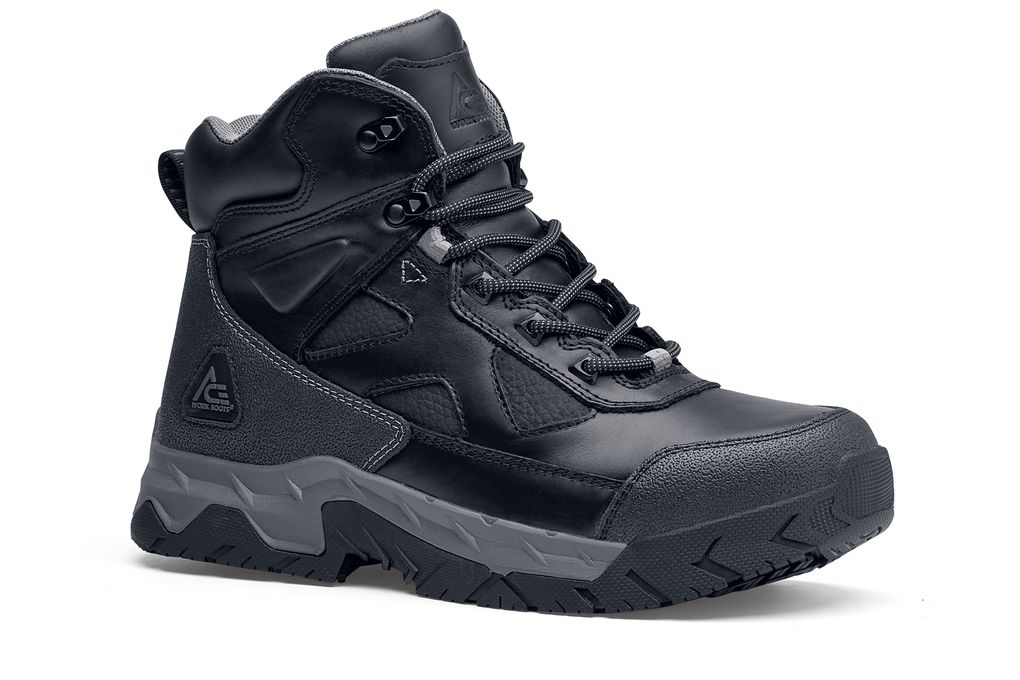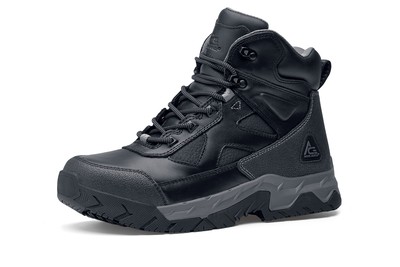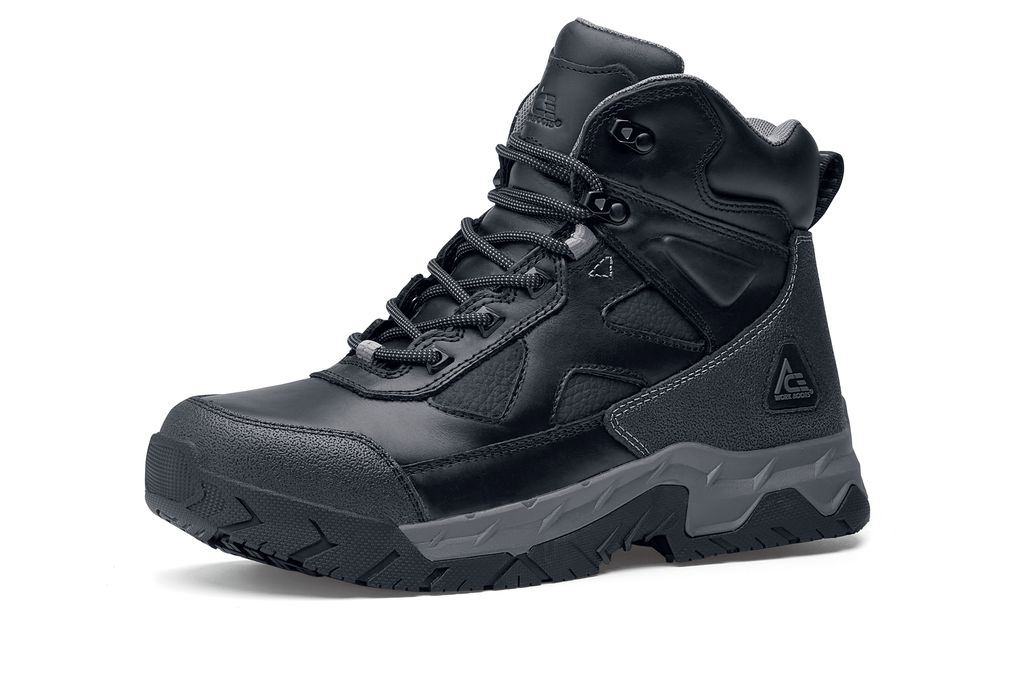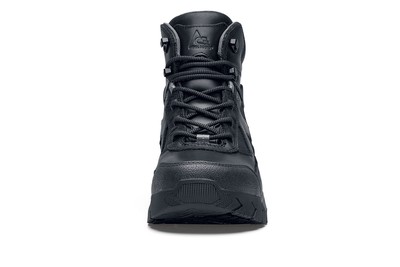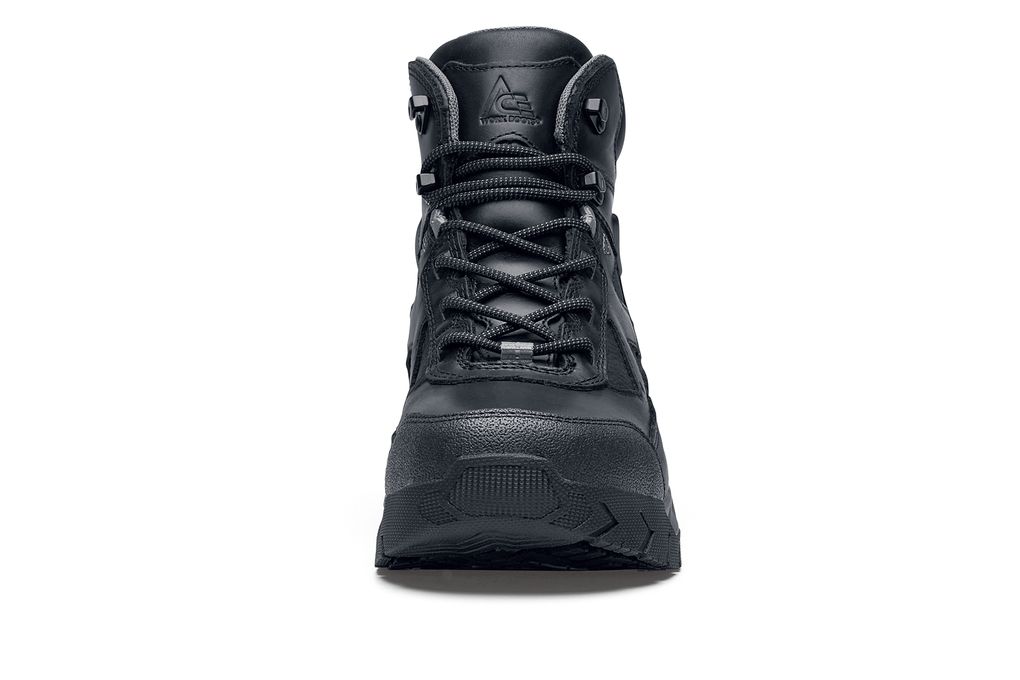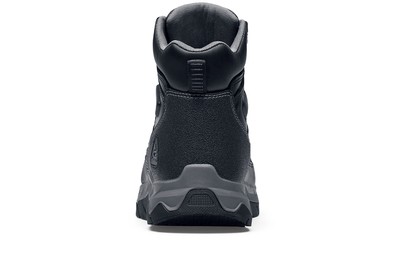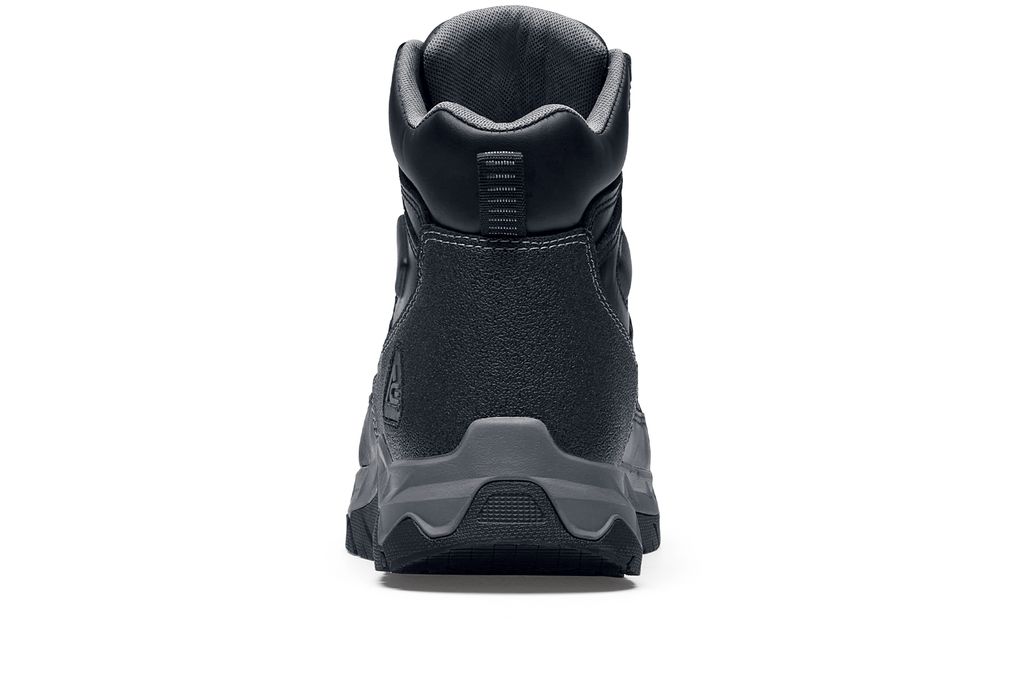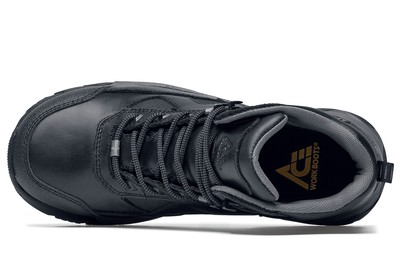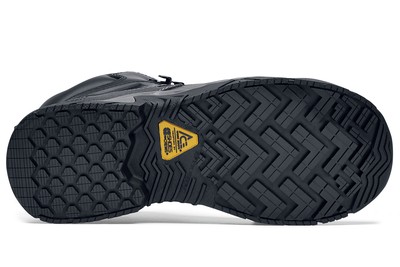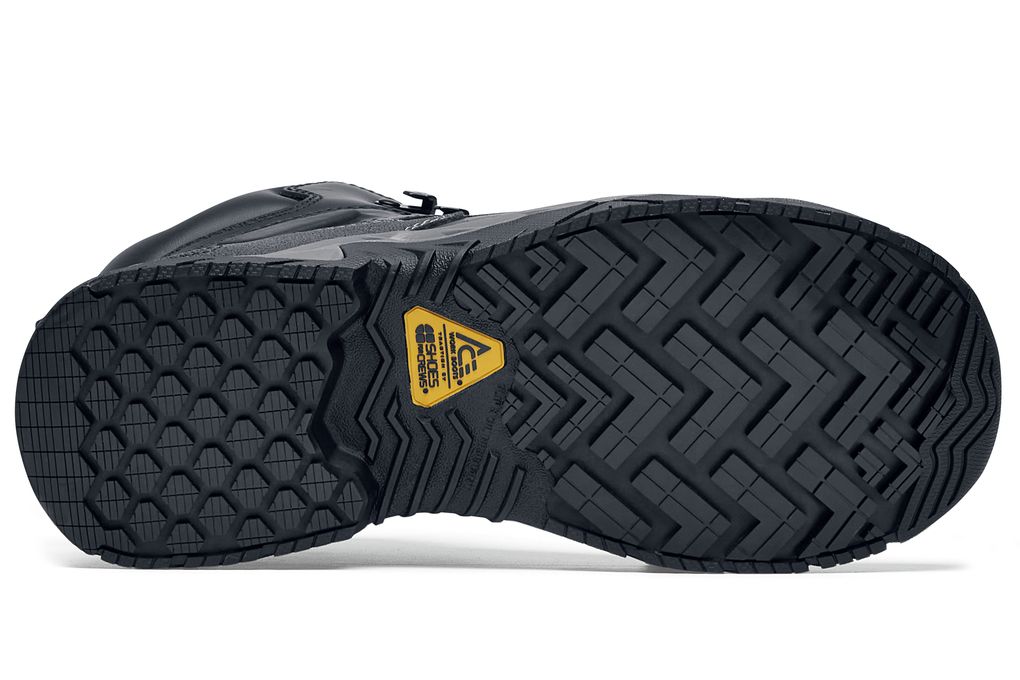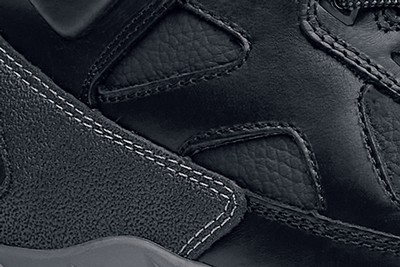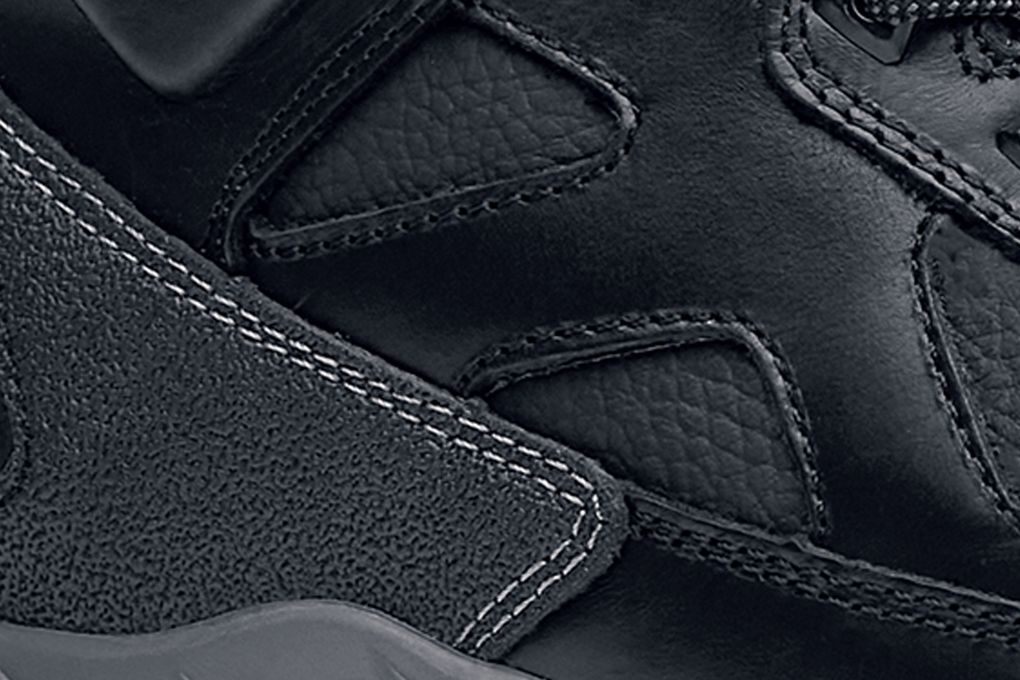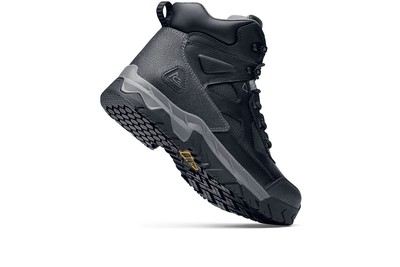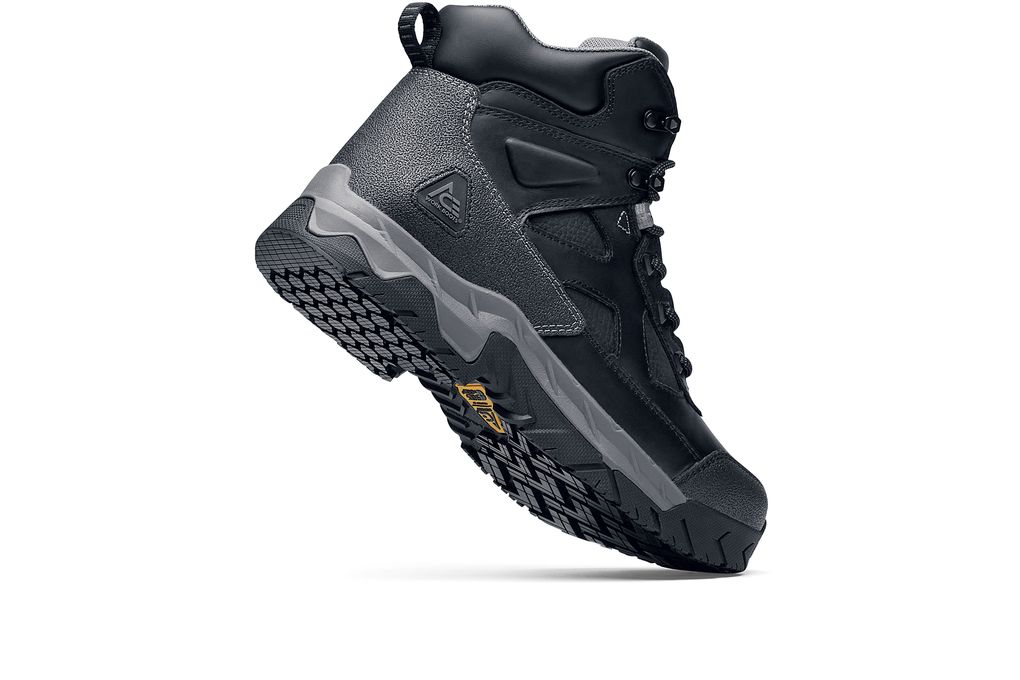 Glacier - Steel Toe
ACE Workboots
Hombres Negro, Estilo #74063

Protección contra tropiezos
Semelle conçue pour le travail dans les échelles
Protection contre les risques électriques
Other Features
Antideslizante
Parte superior de cuero resistente al agua
Caña de 6 pulgadas
Peso (por zapato): 27.87 oz
Suela intermedia con goma EVA con plantilla de gel PU para brindar comodidad durante todo el día
Good solid Boot. Love the Feel.
Vincent P June 8, 2018
I was not sure about buying my first non Shoes for Crews brand. For many years I have trusted Shoes for Crews brand and they have never let me down. Most Shoes for Crews brand shoes I buy last many years and are very comfortable. The last pair of boots I bought lasted 5 years before I had to buy these and that is normal for the brand in my experience. I so far have been pleasantly surprised with the boots. They are very comfortable and the non slip feature is top notch. We have oil on our floors sometimes and I haven't had a problem. I recommend these boots to anyone in food service that stands on their feet a lot and wants a comfortable boot that had great grip. We'll see if they last as long as I'm used to and are put together as well as the Shoes for Crews brand.
James M Manager April 7, 2018
If you check, I have been purchasing a variety of styles from SFC for years. 3 complaints, first; the shoe strings for the boots are not very good quality, I have to go out and purchase replacements relatively quick after receiving the boots.(yours snap, get cut, break). second; the support at the back of the boots fold over, snap off, causing significant pain to the back of your foot. I REALLY like the comfort of the boots wearing them for long periods though. The dress shoes and sneakers I have purchased, the foam or whatever it is under the sole, doesn't last long and creates quit a mess on your socks which leads you to having to discard the shoes. Stuff goes everywhere.
Steve M March 20, 2018
Overall these boots are very nice. Very comfortable with great slip and water resistance. the ankle part of the boots could use a little more padding, but overall a very great shoe and great fit.
Virgil A March 16, 2018
I probably should have gone with a lighter shoe for my delivery job but regardless I bought these sturdy boots for the extra ankle support and traction with the idea that I may also wind up in the warehouse in the future. They've held up pretty well through a peak holiday season. I will say that I had to add a second insole to help my legs absorb less shock. I've scuffed them up by going up and down stairs. I do think that they are sized rather large- I got an 11 and they feel like maybe a 12. My feet are still getting pretty wicked blisters from the heel. The traction is also rather shallow which means these are terrible in ice/snow despite the name being Glacier. They've held up in wet and oily conditions though.
Michael H Delivery Driver February 4, 2018