Providence - Steel Toe
is rated out of
5
by
11
.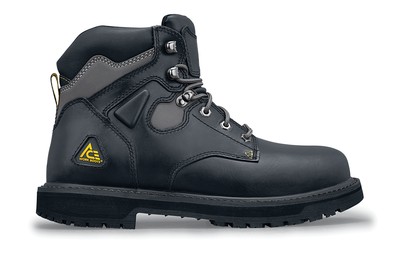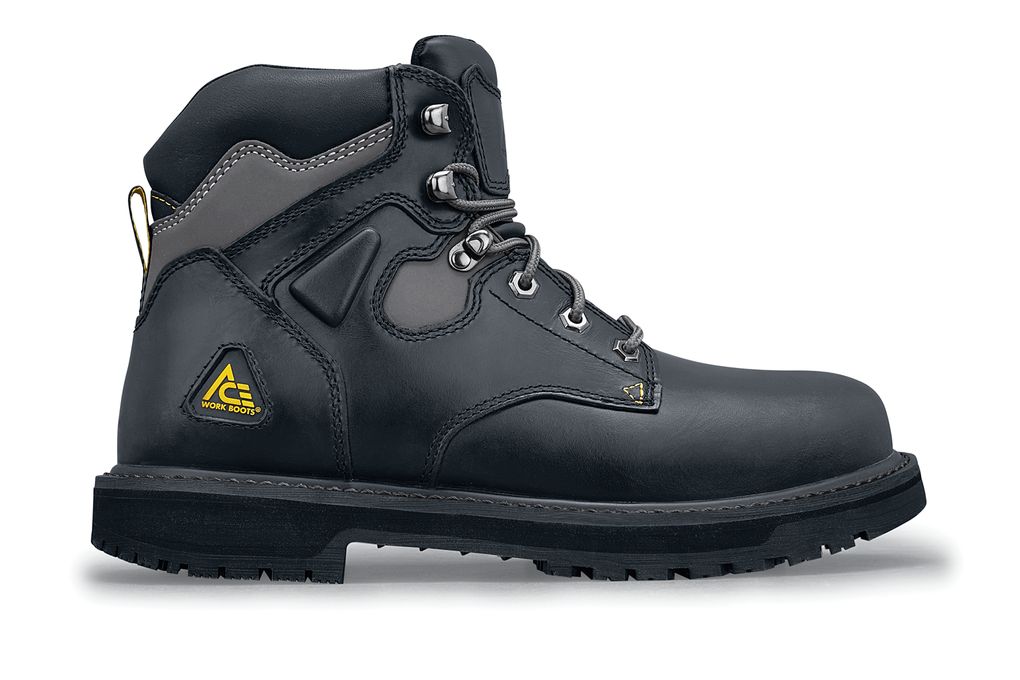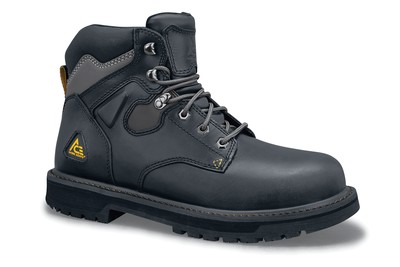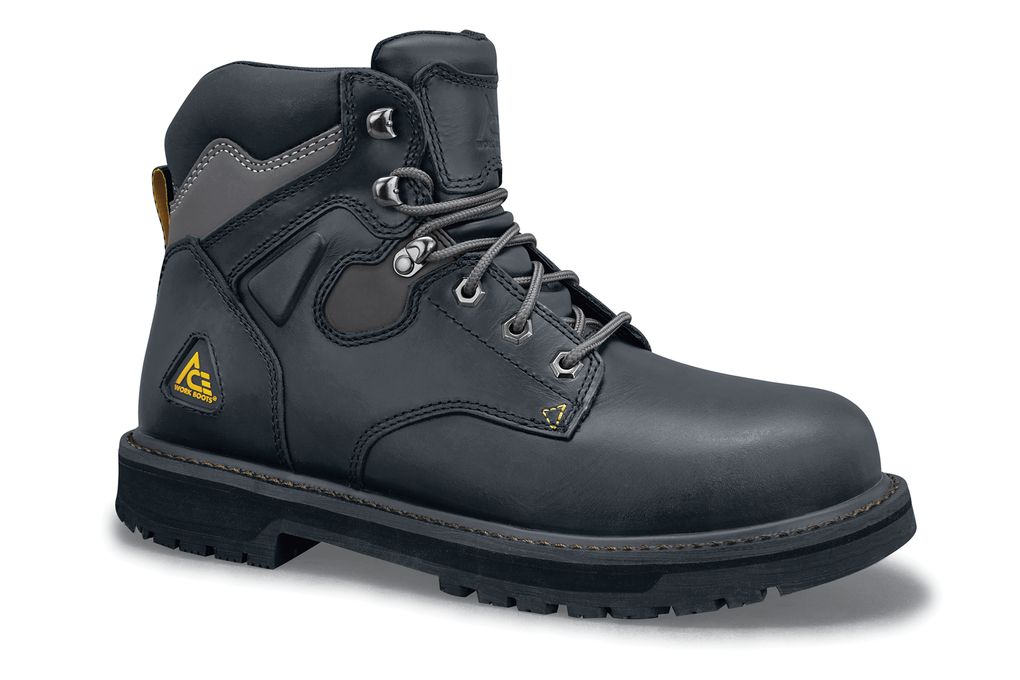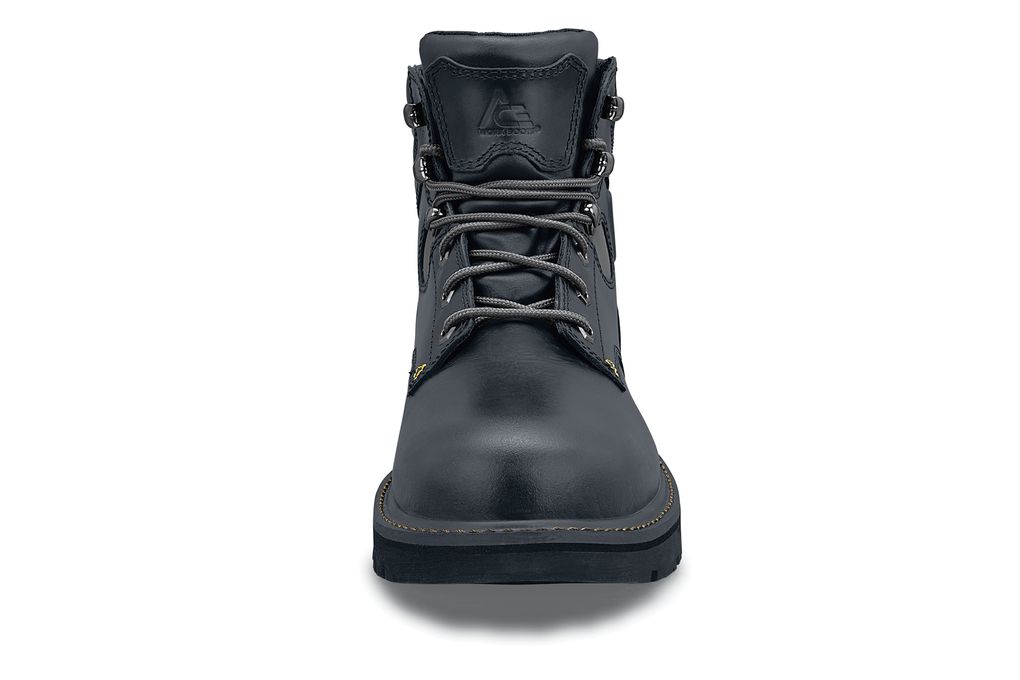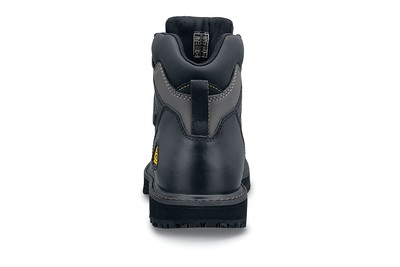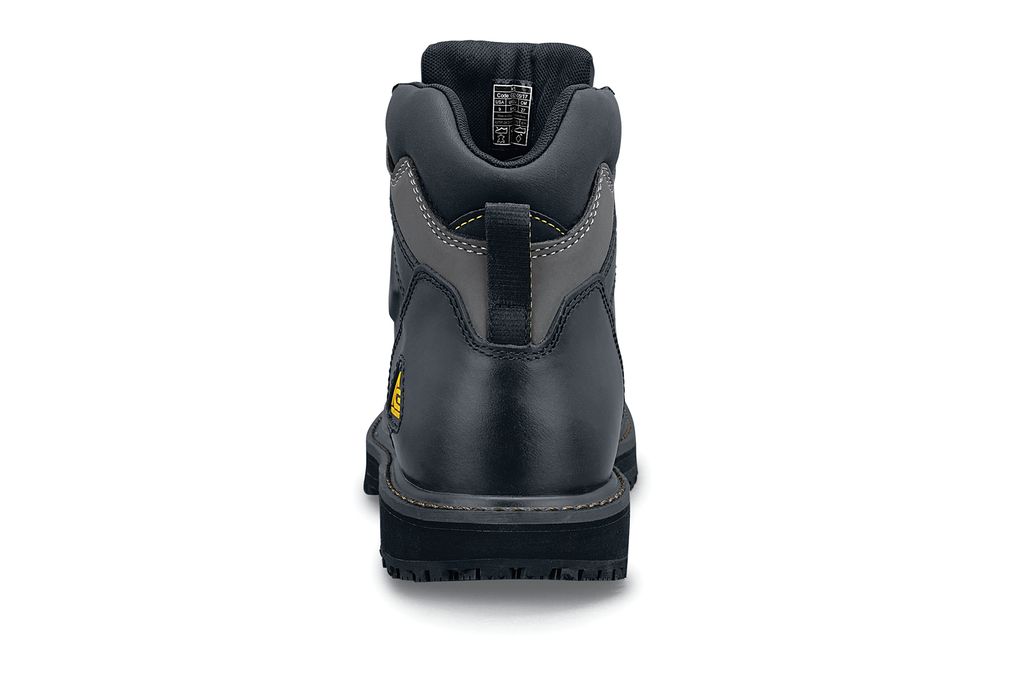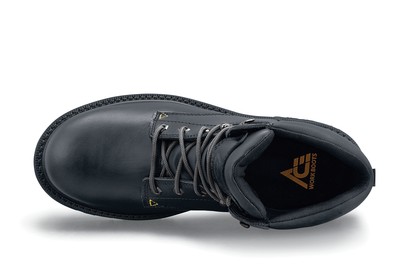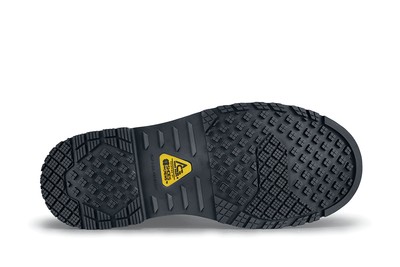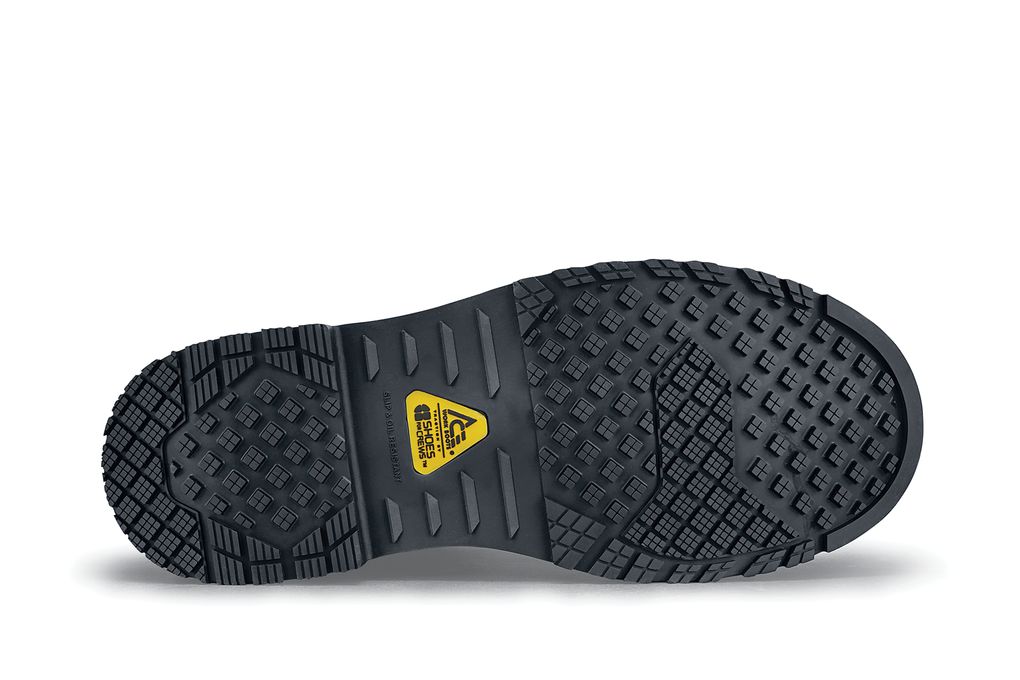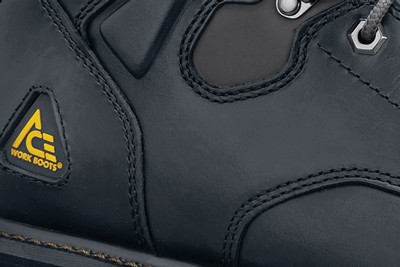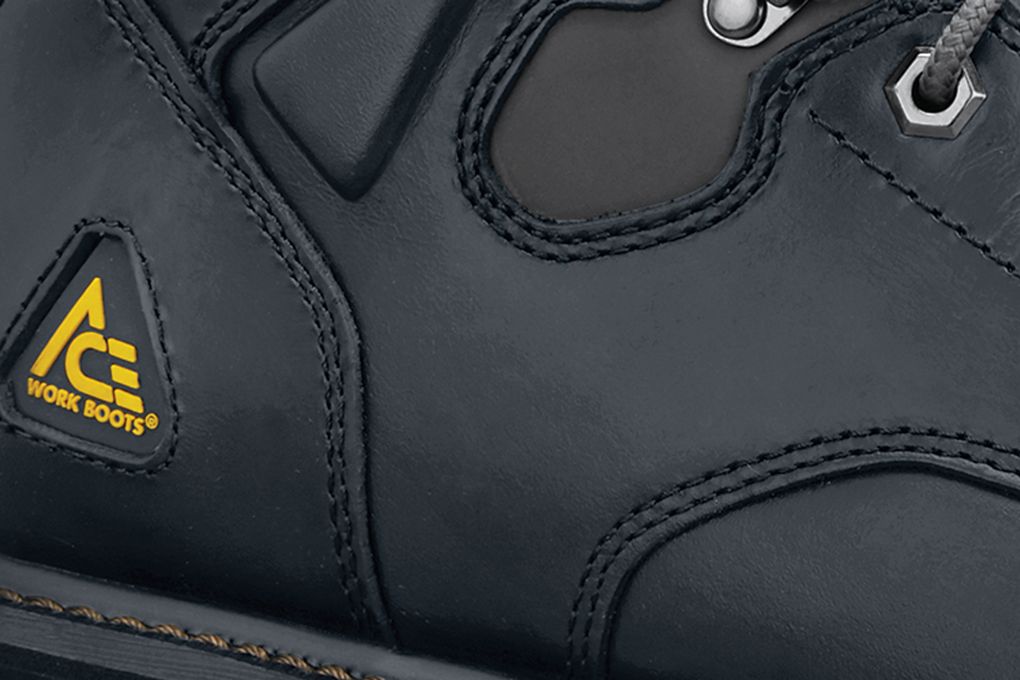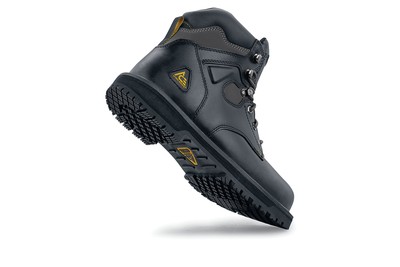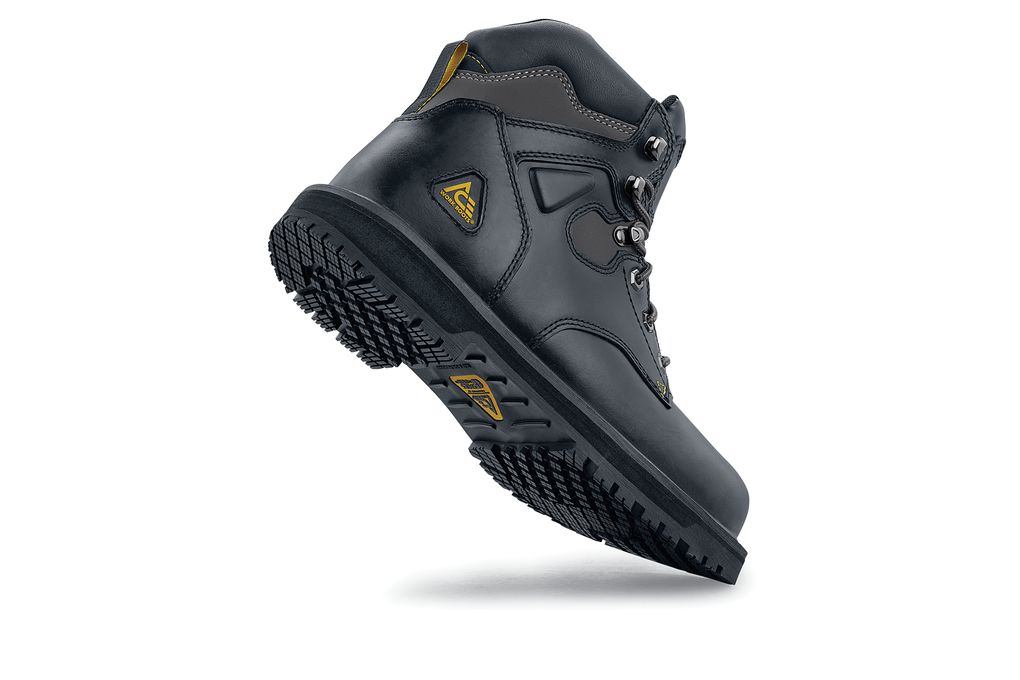 Providence - Steel Toe
ACE Workboots
Hombres Negro, Estilo# 76745
Description and features:
Aquí tiene una bota de trabajo con punta de acero que proporciona seguridad antideslizante y antiobstrucciones y más. También cuenta con muescas de agarre de escalera ladder grab para facilitar el ascenso, la punta de acero Providence cumple con las normas ASTM y tiene clasificación EH.
Antideslizante:
Résistance à l'eau:
Semelle conçue pour le travail dans les échelles:
Rated 1 out of 5
by
Bjorn_Serkr
from
Not comfortable, at all.
I wear my SFC work boots at work and outside of work. I got these to replace my old SFC pair, that was the best pair of shoes I have ever owned... sadly SFC does not make my 8290W any more. These actually hurt my feet, and I have never had a pair of shoes in my life hurt my feet, even Converse All Stars with soft soles. Also sad news, the only other high top steel toe is the Glacier that does not have available a mens 13 wide, or a 13 for that matter.
Date published: 2018-10-29
Rated 5 out of 5
by
Cons
from
Favorite pair so far...
This is the first pair of steel boots i have bought, i was little scared since i thought they would be "heavy" but not all. I did have to break them in for a couple days but afterwards i didn't even notice them, and it's funny cause i now wear them everyday, even when im not working. And i will be buying a second pair just because they are really comfortable and good quality.
Date published: 2019-03-03
Rated 5 out of 5
by
Bluej
from
Non slip. Toe protection
I like these boots. I work as a home health aid. With wet floors after helping someone with a shower its nice to know I wont slip. And with working with medical equipment that can get dropped. Its nice to have that protection for my toes.
Date published: 2019-04-16
Rated 4 out of 5
by
Tidus
from
Great boits for restaurant workers
I've had these boits forbalmist a year not working in a restaurant and anyone who works in that industry you know it is hard to find shoes that stand up to the chemicles and riggors of the job.
Date published: 2018-12-02
Rated 5 out of 5
by
crunch
from
comfortable for long days
Working long days every week, it can be difficult to find quality footwear that are comfortable. I have been using SFC shoes for 15+ years and these boots are by far the best I've purchased.
Date published: 2019-03-11
Rated 5 out of 5
by
Deano
from
Most comfortable work boots ever!
The Providence steel toe work boot is just incredible! It's the first work boot I have ever bought that did NOT give me blisters or hurt my feet for the first week or so. Comfortable from day one. And they're so light weight! I recommend these work boots to everyone who needs to wear work boots all day!
Date published: 2019-08-26
Rated 3 out of 5
by
Lokochon
from
Can I get a refund?
So I order this boots they disnt last me 1 year am I elegible for a refund is there a certain amout of time they should last ?
Date published: 2019-04-04
Rated 5 out of 5
by
evelyn r.
from
my boyfriend loves these - and wears them even when not at work!
Date published: 2018-07-10