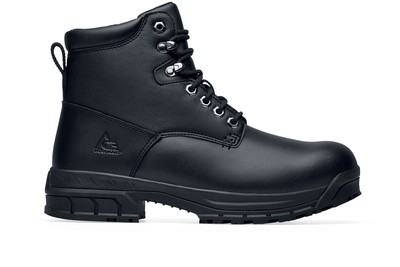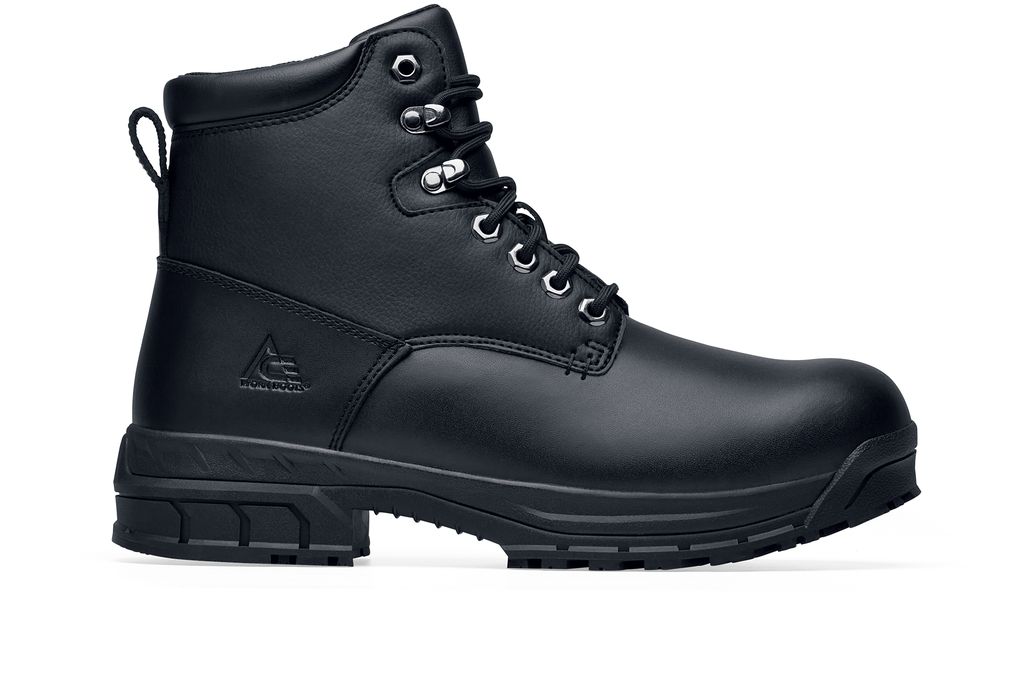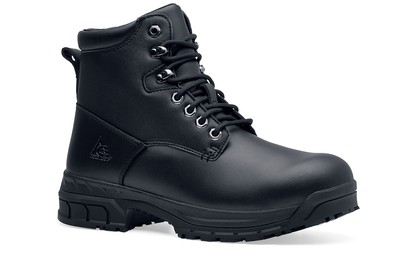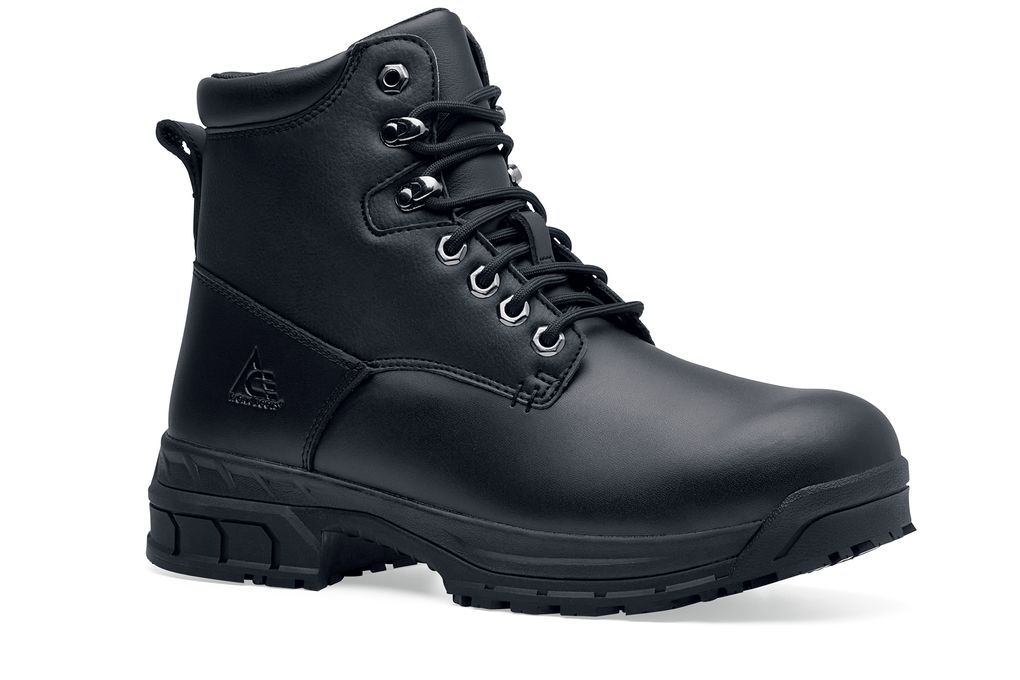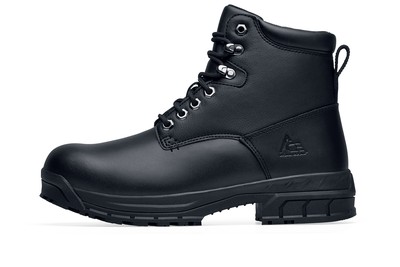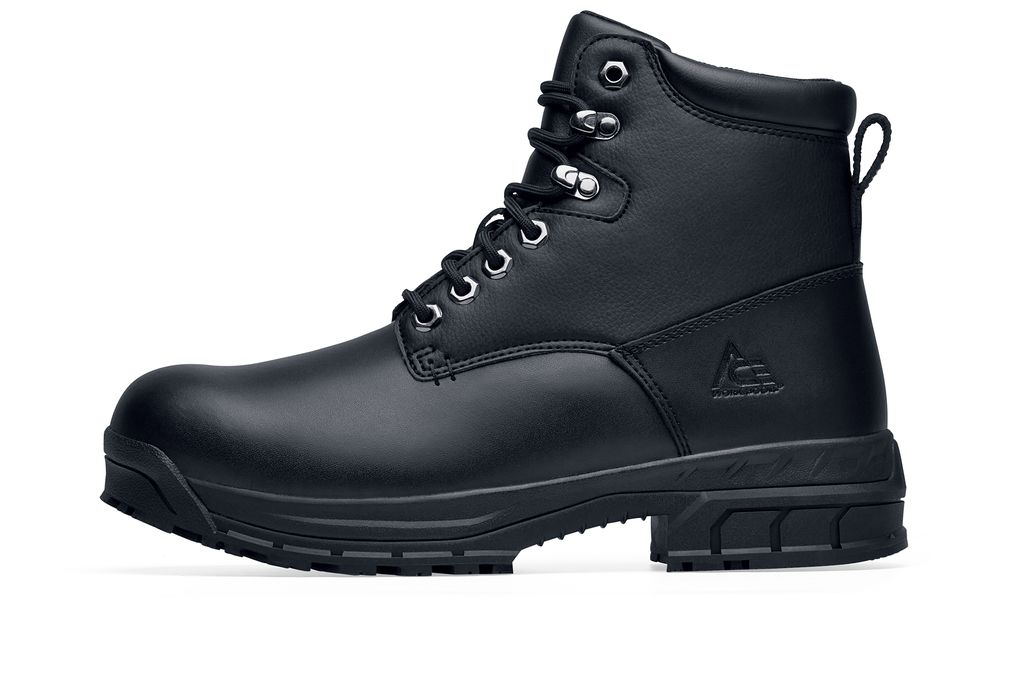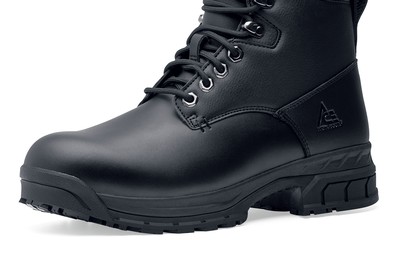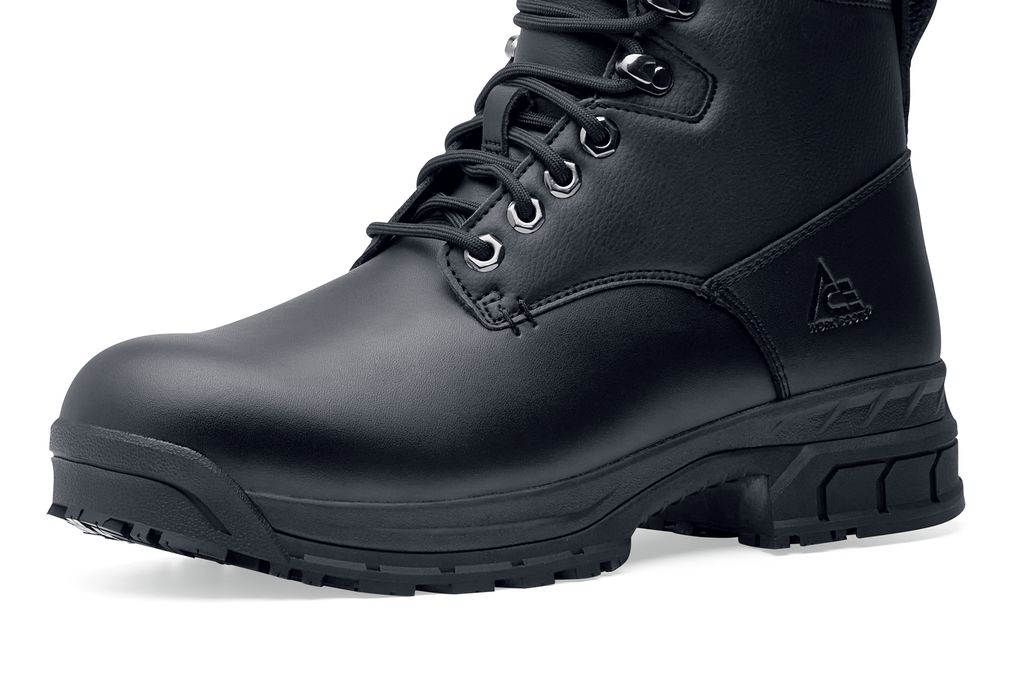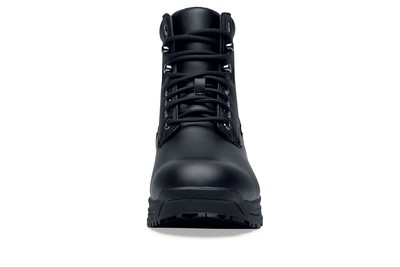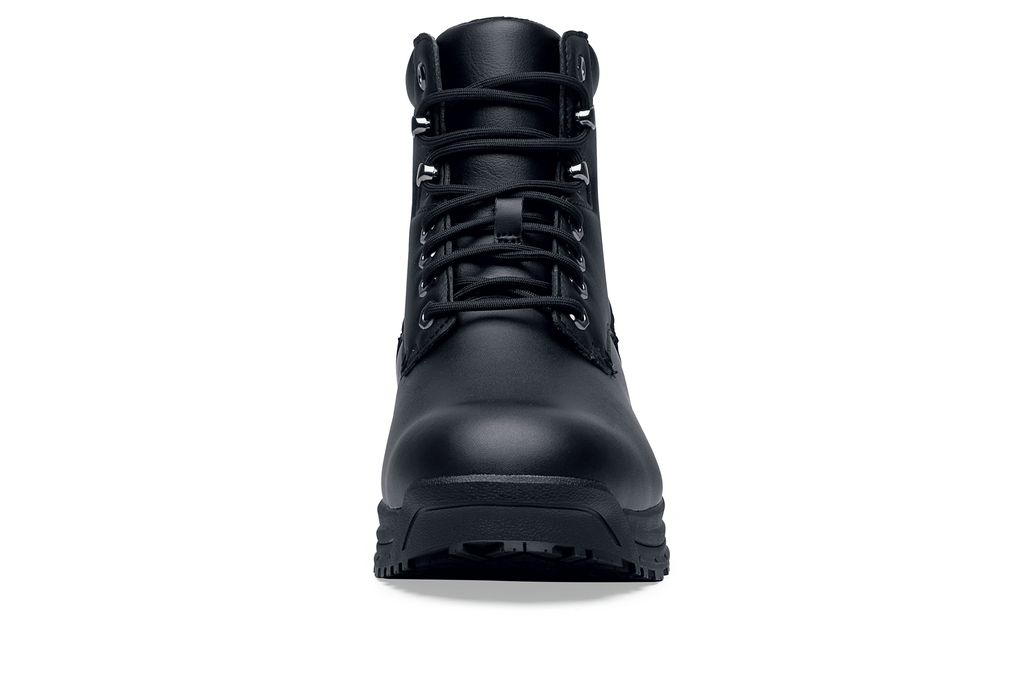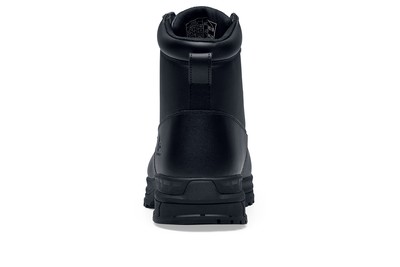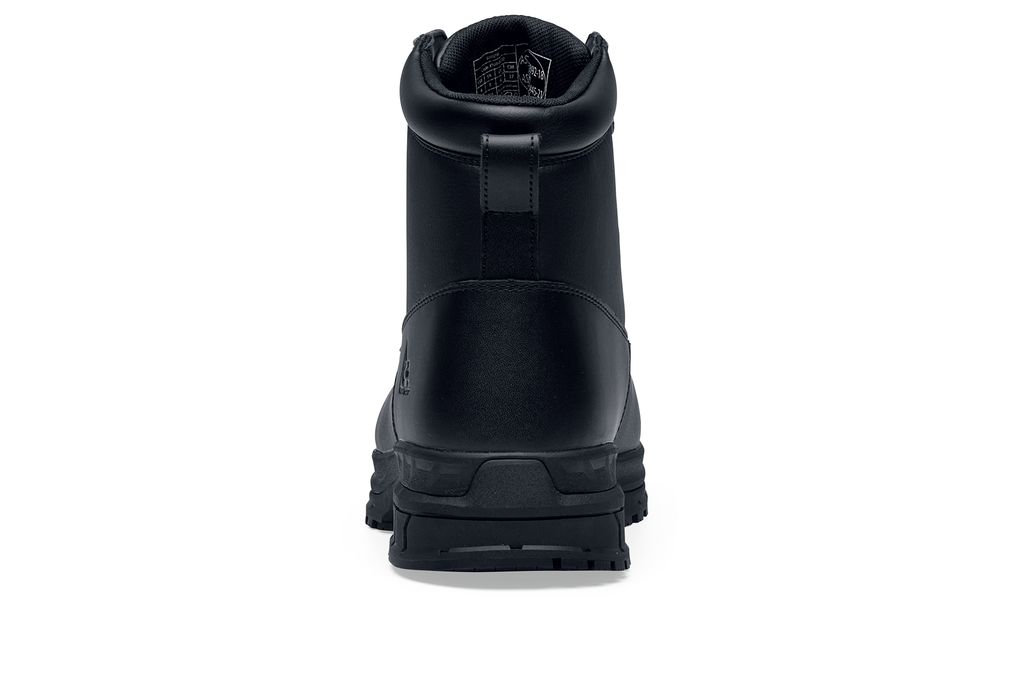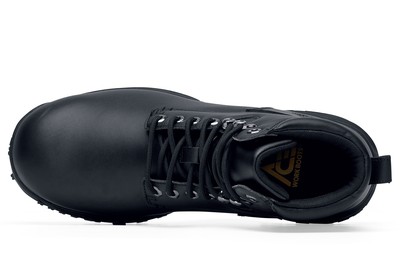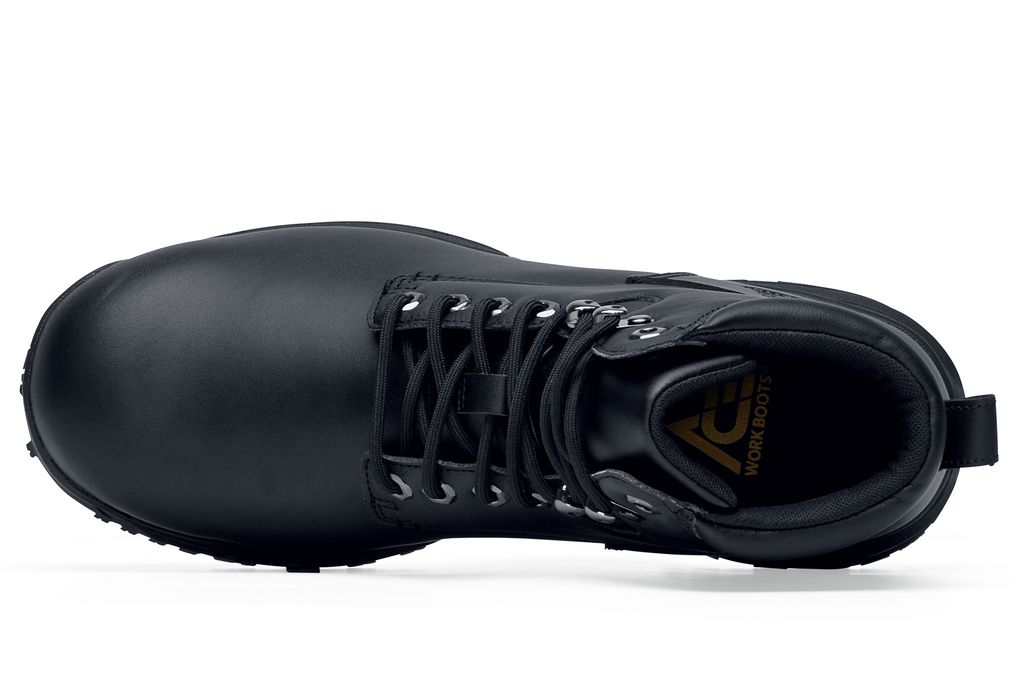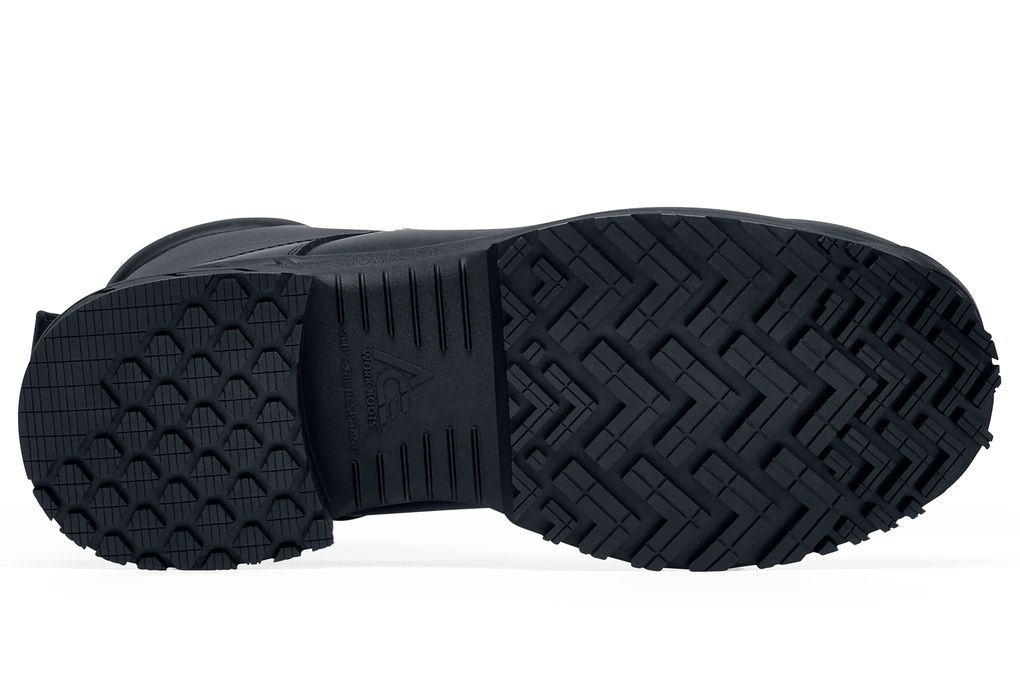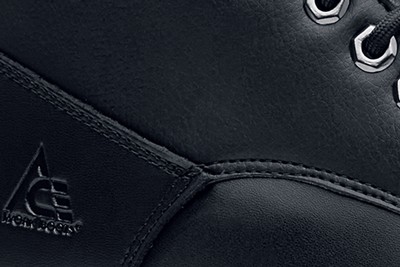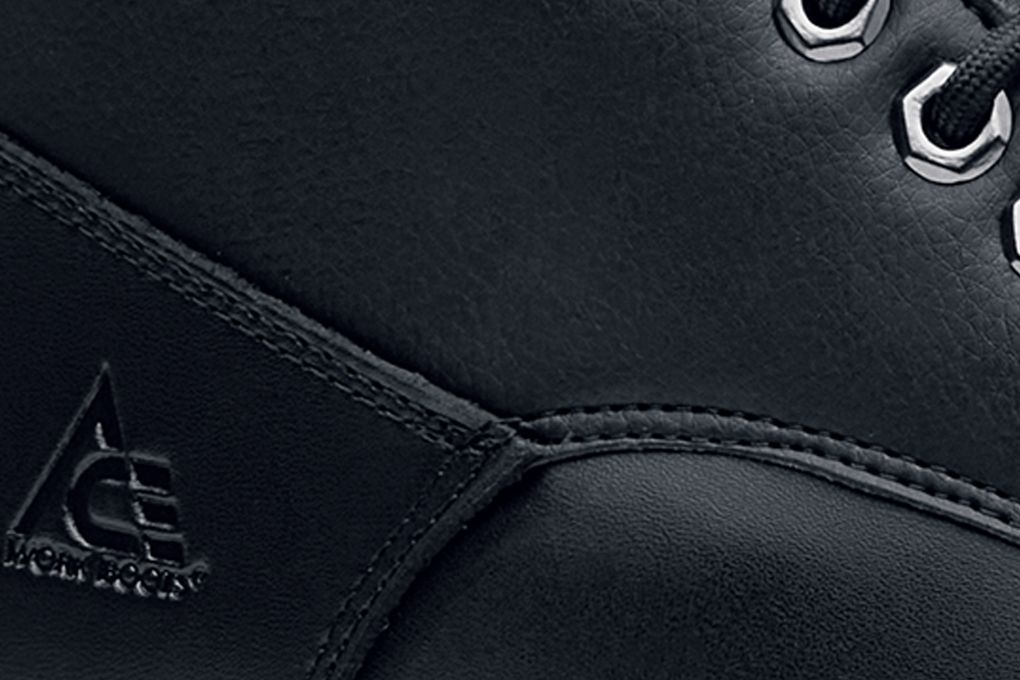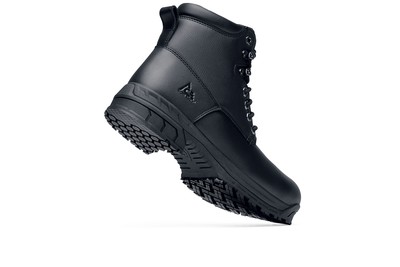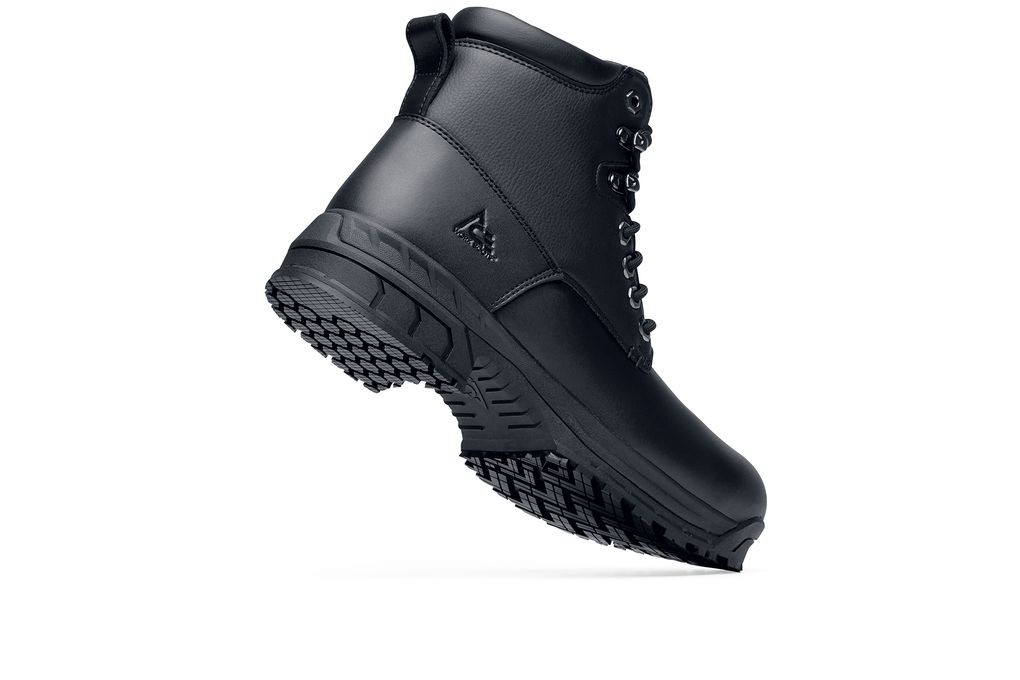 Rowan - Steel Toe
Hombres Negro, Estilo #77280
Slip Resistant
Superior SFC slip-resistant outsole.
Resistente al agua
Treated to repel liquids from the surface.
Ajuste natural
A default fit for most sizes of feet.
PROTECTION CONTRE LES RISQUES ÉLECTRIQUES (RÉ)
Punta de acero
Steel toe meets ASTM F-2413 standards bearing a class 75 rating.
TripGuard (Protección contra tropiezos)
Decreased trip hazard zone to allow fluid movement between slippery environments.
Zone Traction (Tracción por zona)
Combinación de diseño de hendiduras SFC específicas para el entorno en todas las suelas con nuevo rendimiento.
Other Features
El collar y la lengueta acolchonados
Cambrillón de acero
Lengua reforzada para mantener fuera el sucio
Parte superior de cuero resistente al agua
Talón con trabillas para jalar
Peso (por zapato): 24.6 oz
Suela antideslizante con tracción por zona y protección contra tropiezos
Plantilla con comodidad óptima
PERFECT---I DO WISH TOWARD THE TOP LACES THERE WERE EYE HOLES INSTEED OF LOOPS THE LOOPS TEND TO WARE THE SHOE STRINGS OUT.
VERNON LOWERY CNC OP. January 20, 2018
I put on an average of 9+ miles a day and I'm loving these boots. Have been wearing them for two weeks now. First couple shifts were rough because they were stiff and caused some rubbing on my calves, but they broke in quick and have been great ever since. I did replace the insoles with a pair of Dr Sholes gel work insoles that I had bought right before I blew out the souls of my old work boots. Didn't make a huge difference but was a slight improvement over the factory insole. Over all I highly recommend these boots. They fit true to size, have a relatively short break in period and look professional. Plus they grip on pretty much any surface.
Benjamin Gerholdt Commissary October 19, 2017