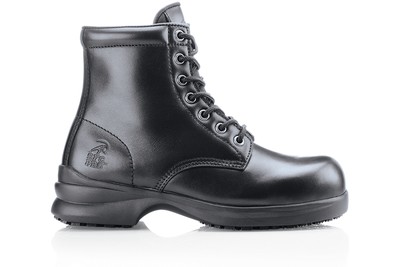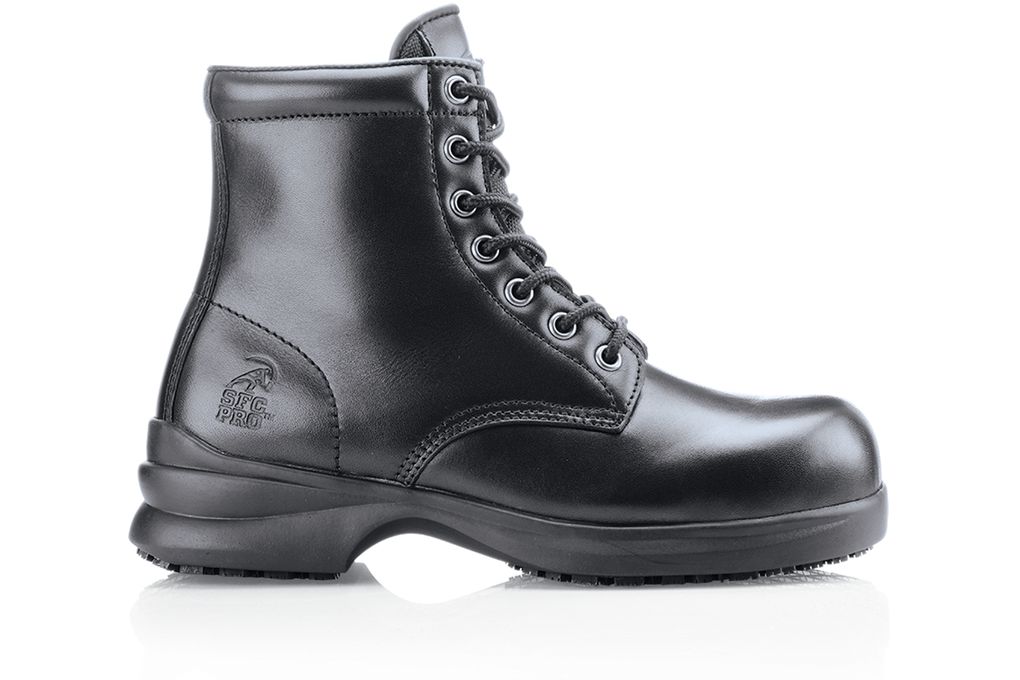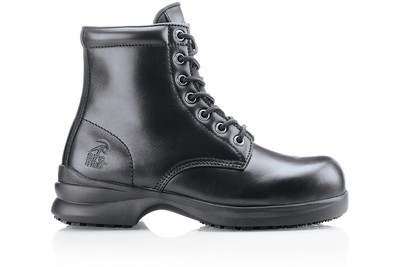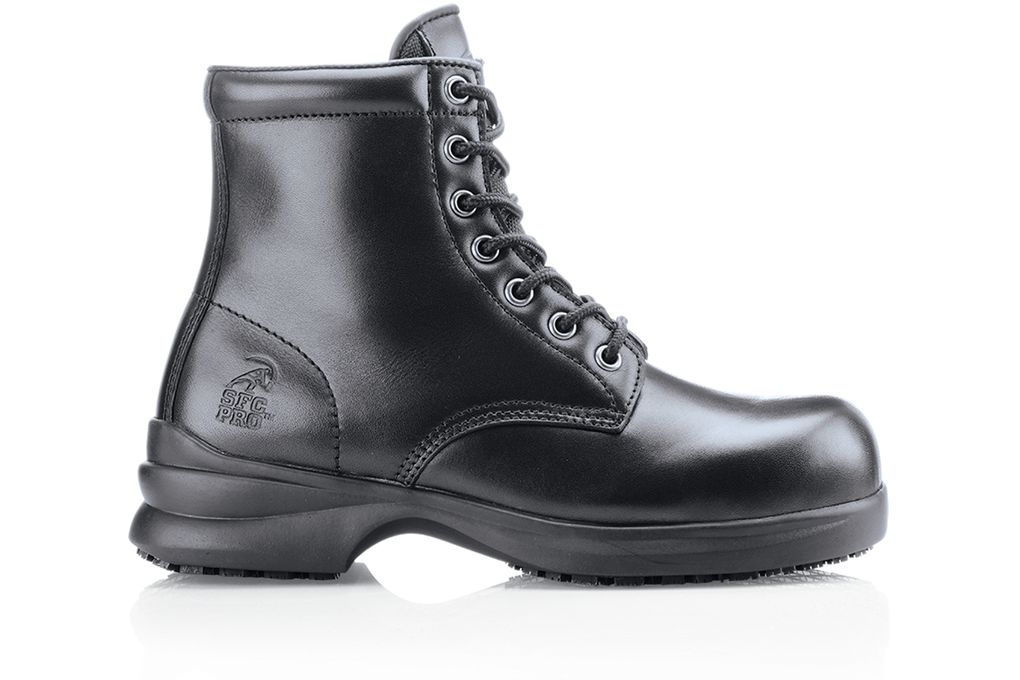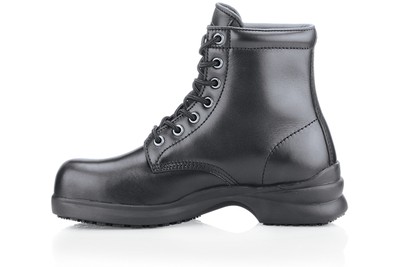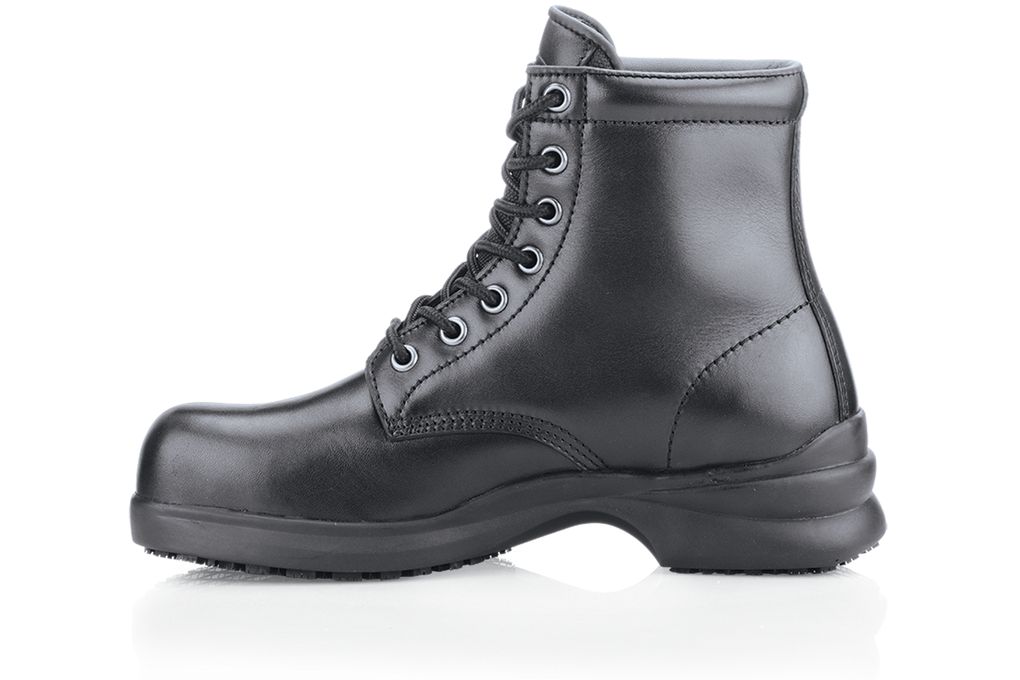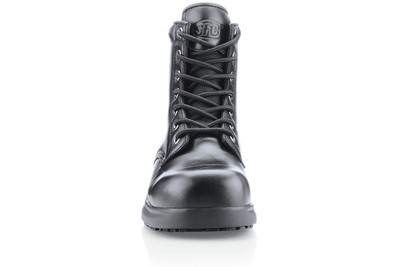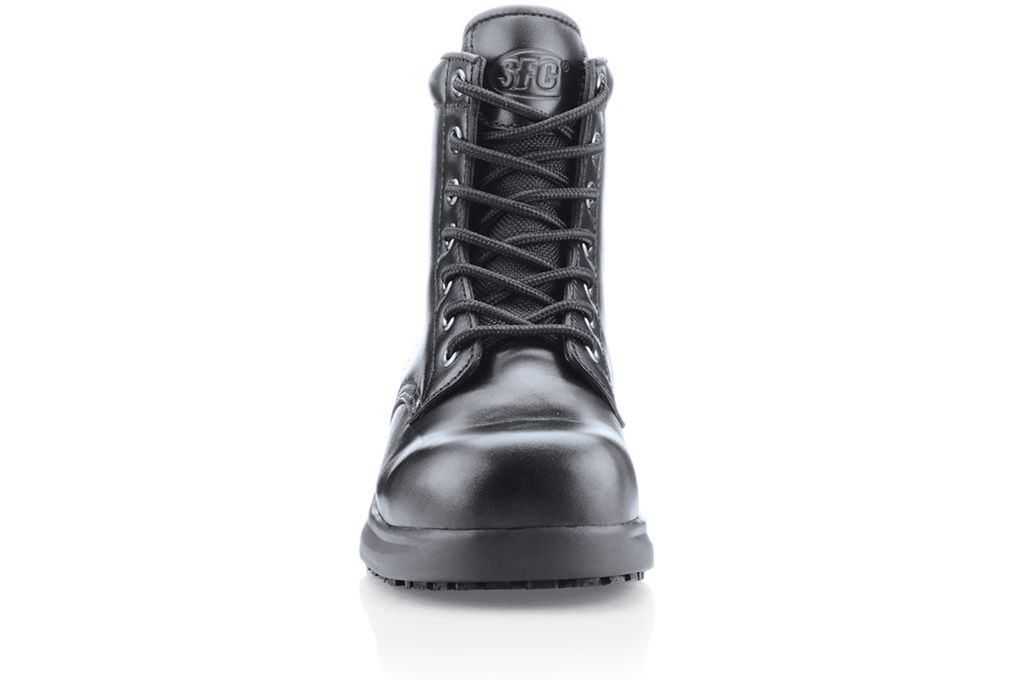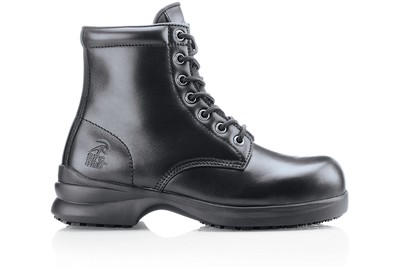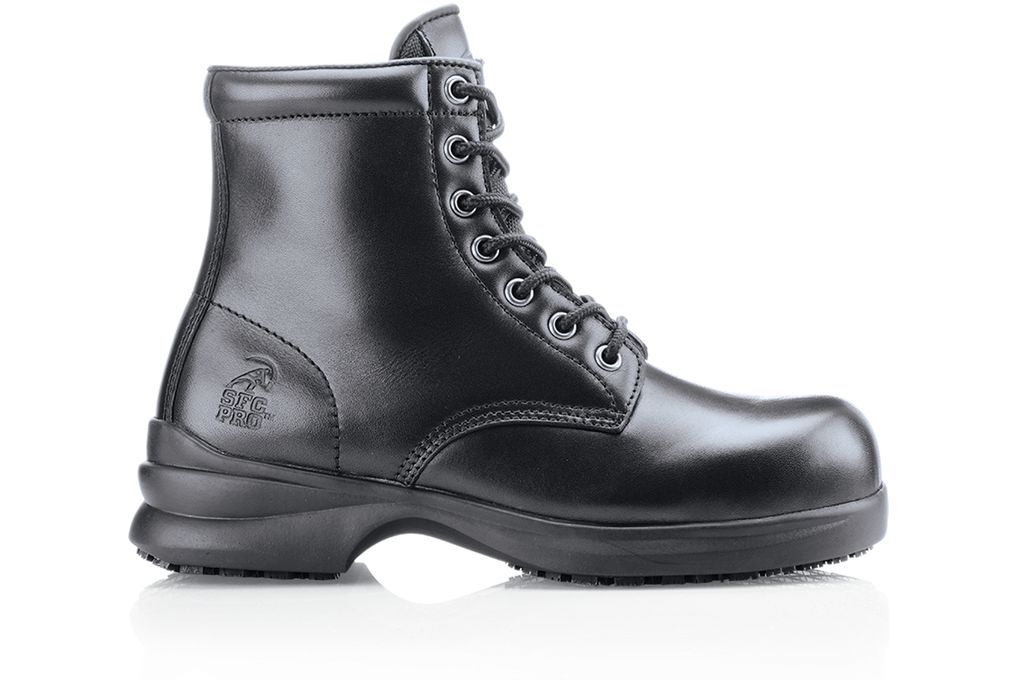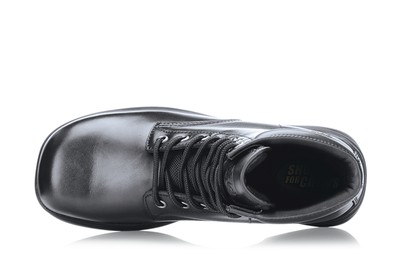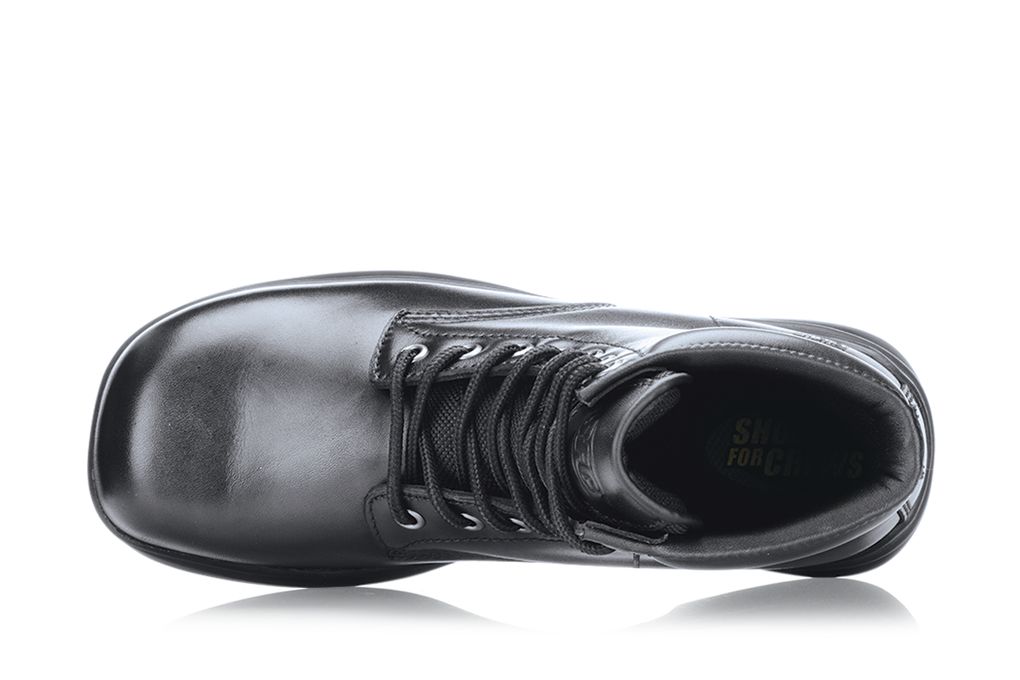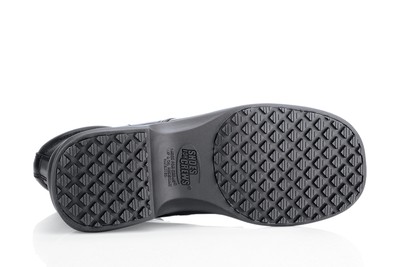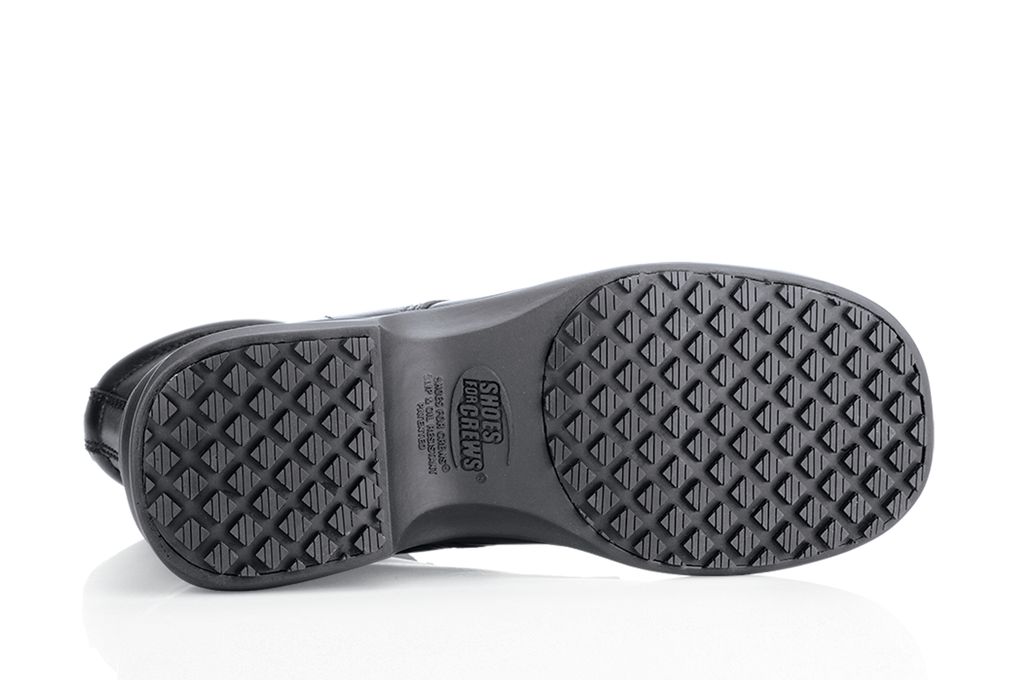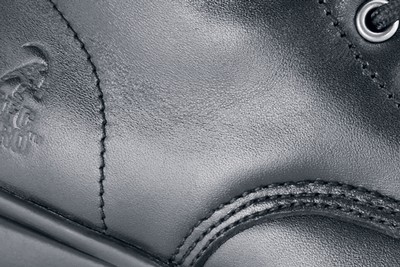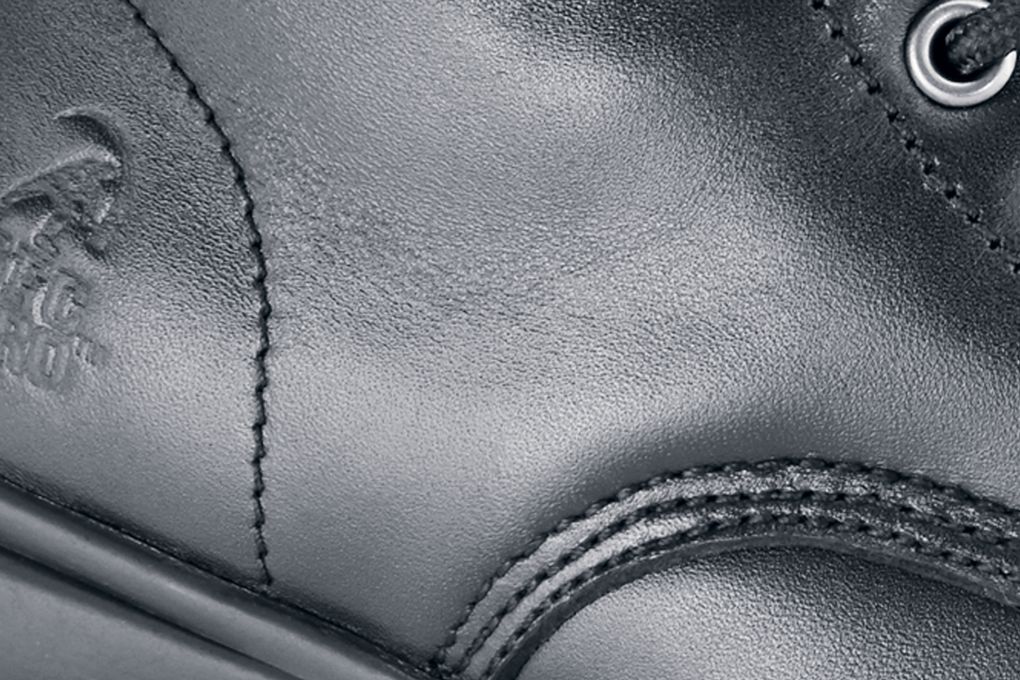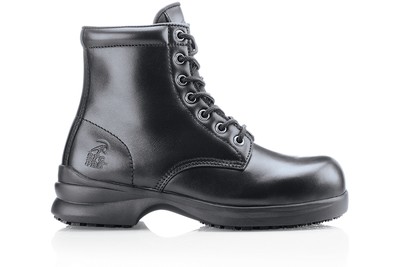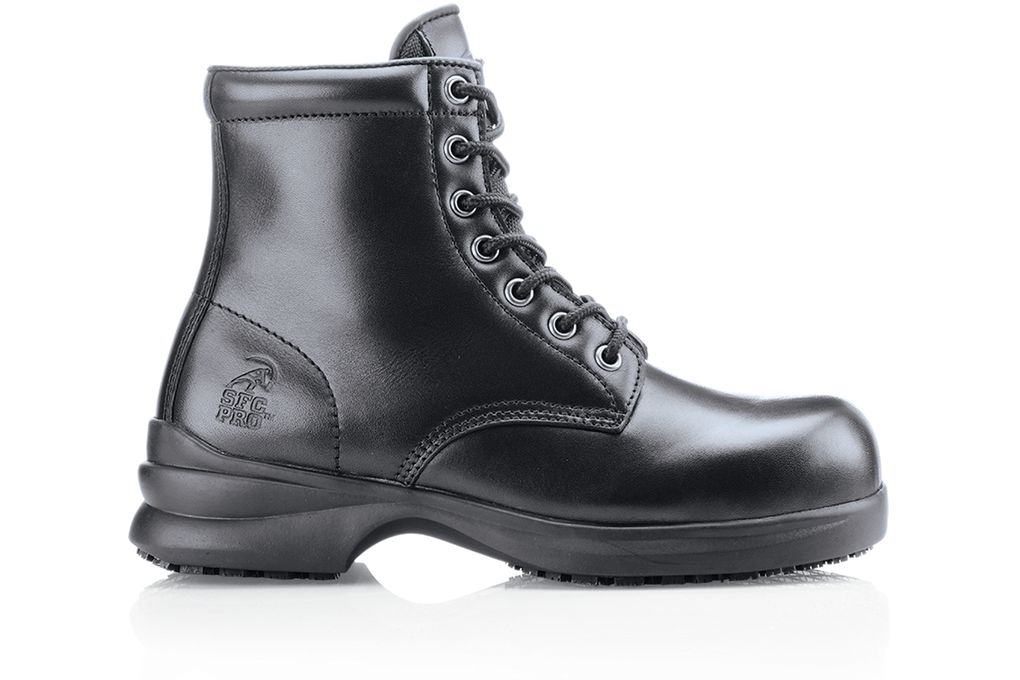 Molly - Punta de Acero
Mujeres Negro, Estilo #8287
This steel toe boot is as tough as you are, and has a clog and slip-resistant outsole and protection from electrical hazards.
Resistente al agua
Tratados para repeler los líquidos.
Clasificado EH
EL CALZADO CON PROTECCIÓN CONTRA RIESGOS ELÉCTRICOS (CLASIFICACIÓN EH) cumple con los estándares ASTM al proporcionar Resistencia al choque eléctrico en toda la bota de trabajo. Las propiedades aislantes se miden en condiciones secas y se pueden deteriorar con el desgaste y en ambientes húmedos.
Punta de acero
ZAPATO CON PUNTA DE SEGURIDAD METÁLICA que cumple con los estándares ASTM F-2413-11 y posee una clasificación de 75.
Other Features
Plantillas acolchonadas removibles
El collar y el tacón acolchados
Cambrillón de acero
Ojales de metal
Antideslizante
Parte superior de cuero
These shoes weren't the best choice I've made. They hurt the front of my feet after 5 hours of standing until I had finally to resort to my old shoes. These were a bit of a pain to get on every morning as well. Basically not really a good buy.
Jessica Scott March 21, 2016
I have been buying theese boots for years. I am a resteraunt general manager and theese boots are extremely comfortable the 15 hours a day I am on my feet.
Melissa Coutu zayas Manager January 7, 2016
Very comfortable after working them in. Well worth the money.
Teresa Ancheta December 26, 2015
I work 12 hour swing shifts, am constantly on my feet, and walk on a variety of terrain. These are by far the best work boots I have ever owned and well worth their price! They are very durable and also provide great ankle support (which comes in handy when walking on difficult terrains). Due to the tough environment that I work in, they have lasted me about a year and a half. The main reason I need to replace them is because I have to maintain a clean appearance and mine have become badly scuffed and I have damage to the great leather. However, the outsoles are still perfectly fine! When I order my next pair here soon it will be another pair of Molly's. I highly suggested these comfortable, lasting, and great looking boots to anyone who works in harsh environments!
Jessica Pettit Security Officer July 23, 2014