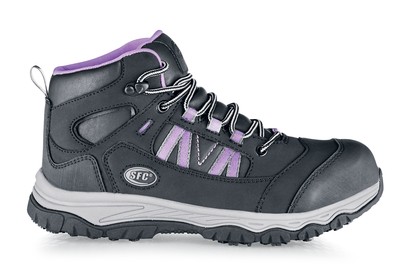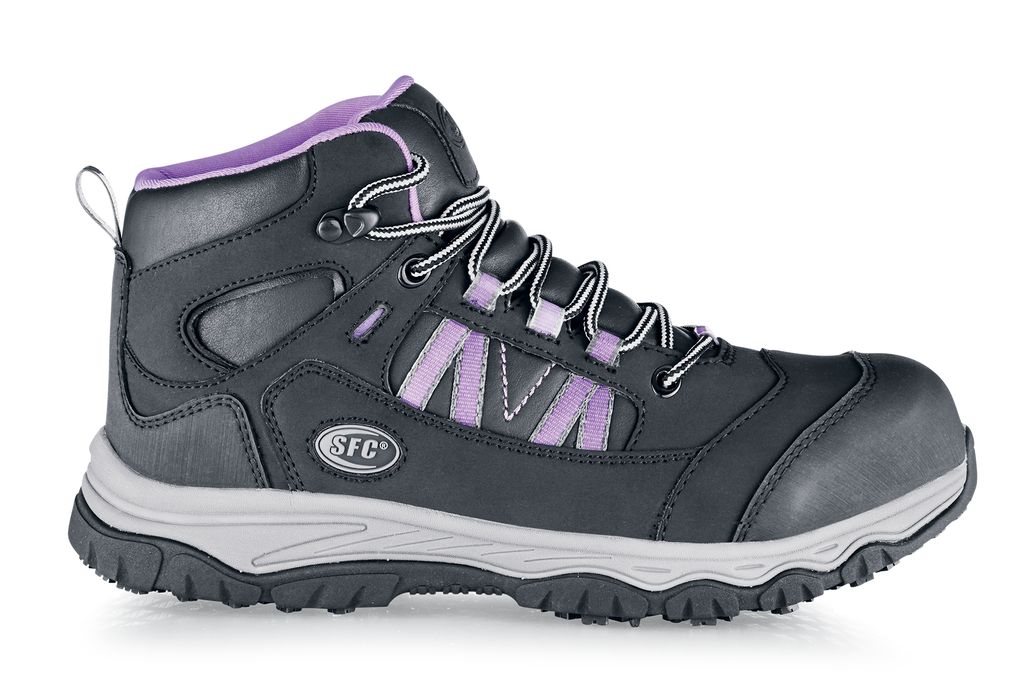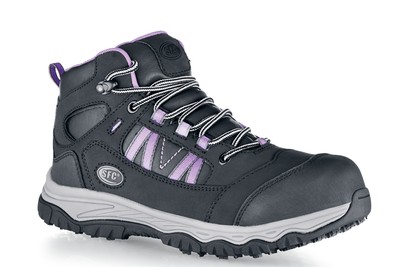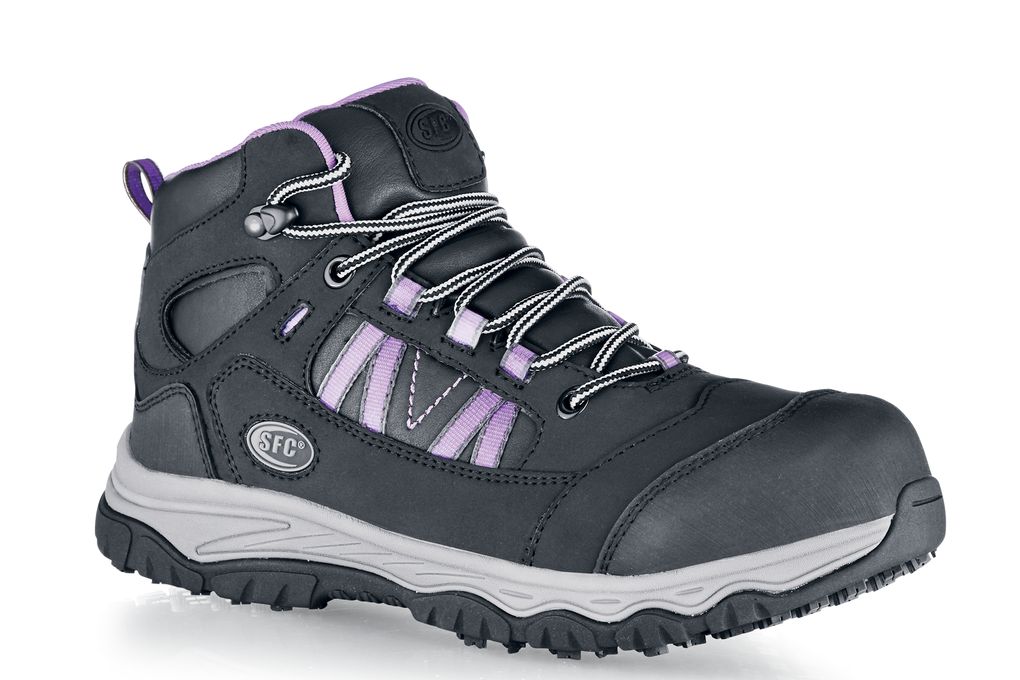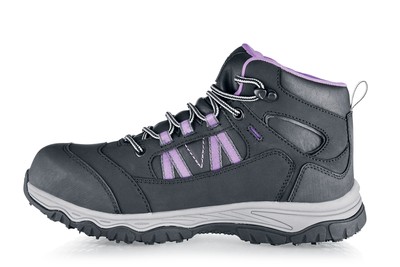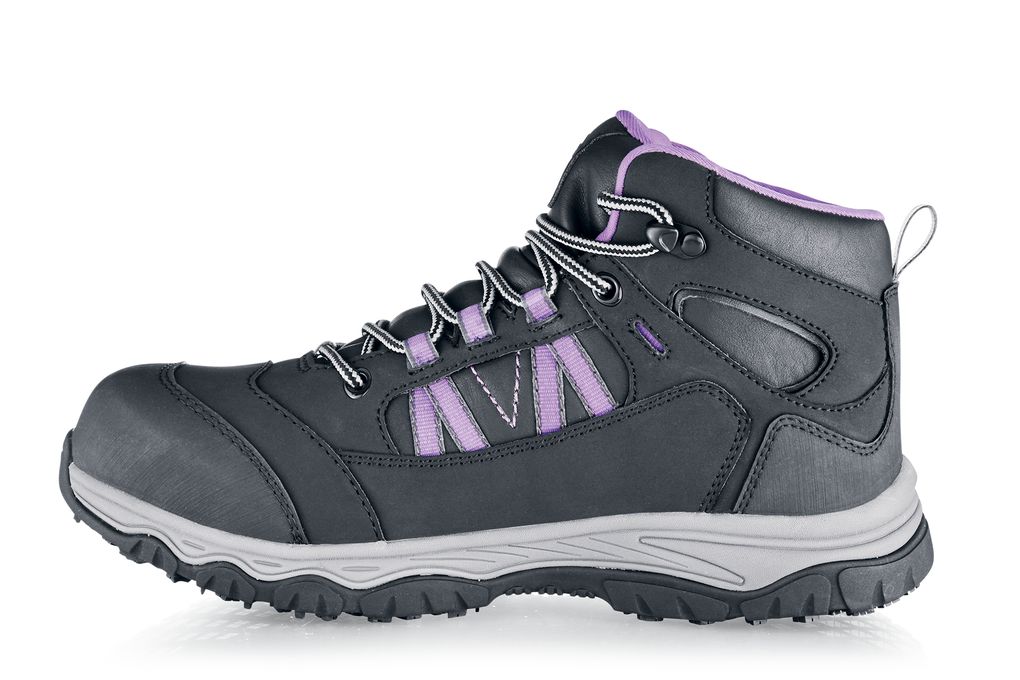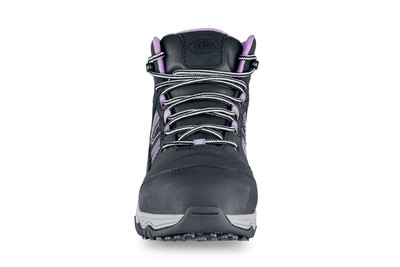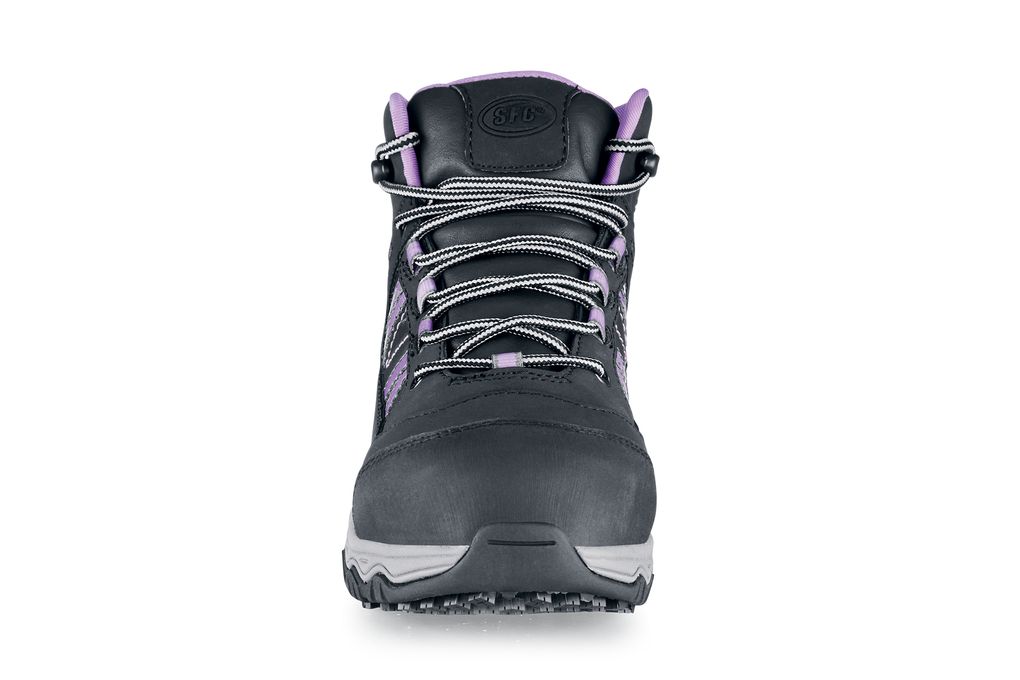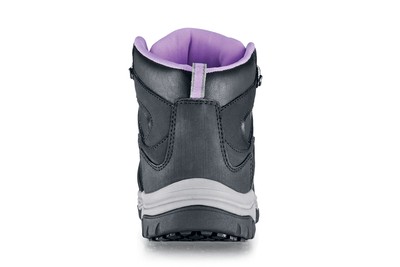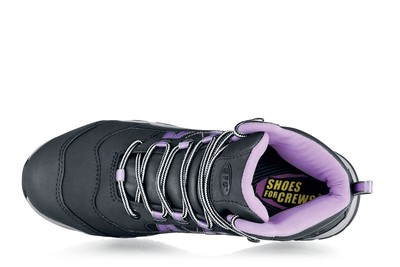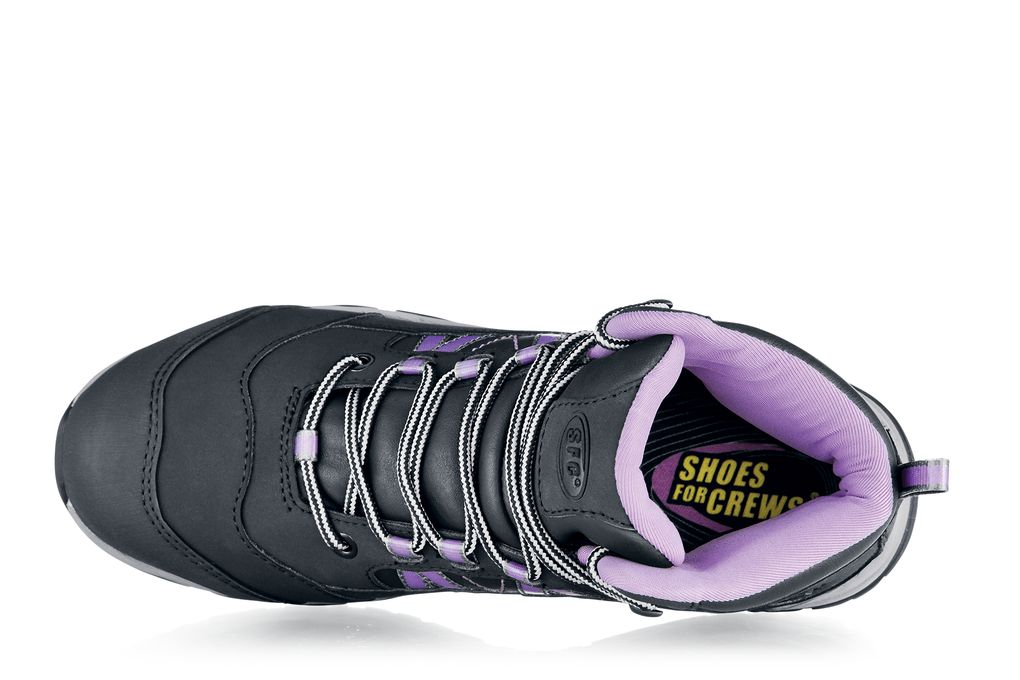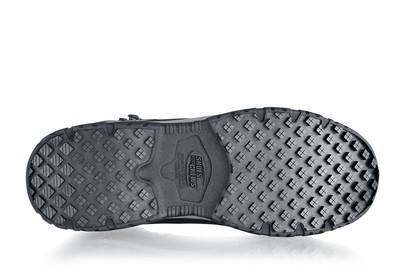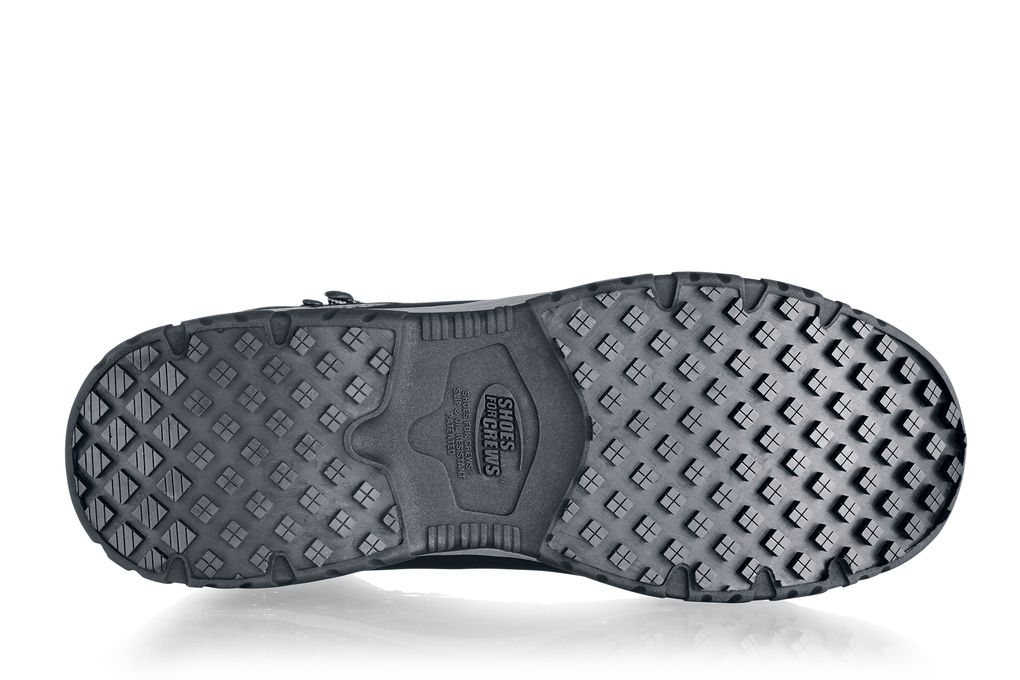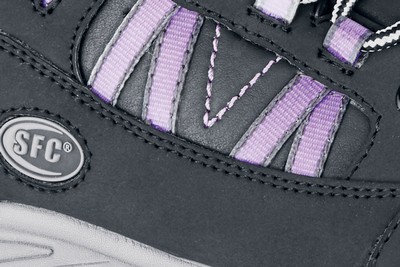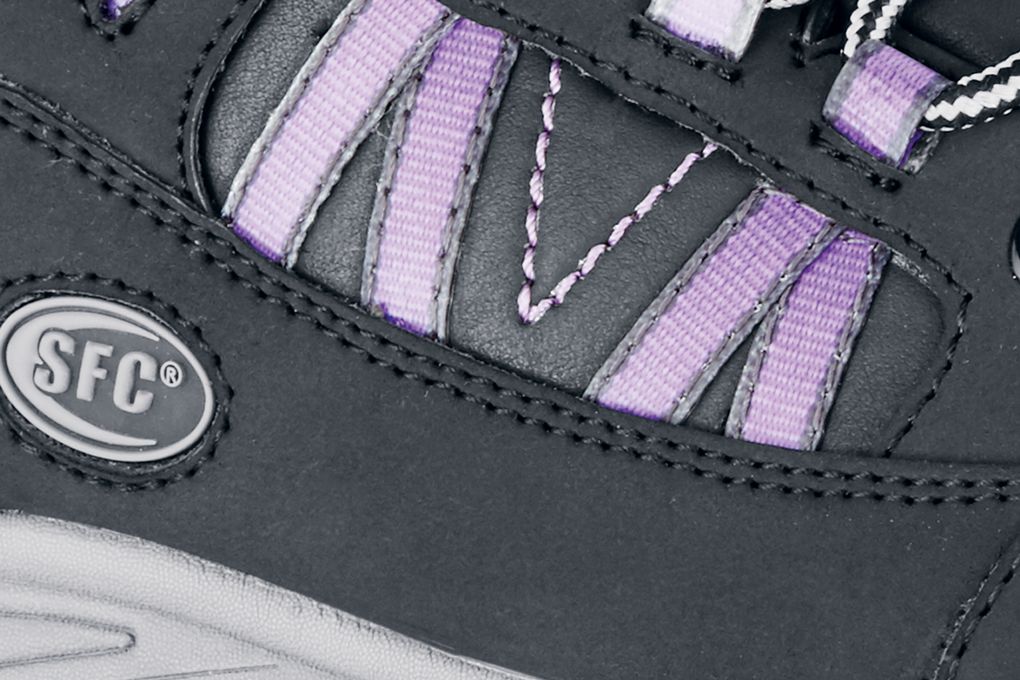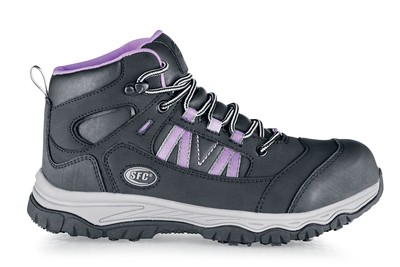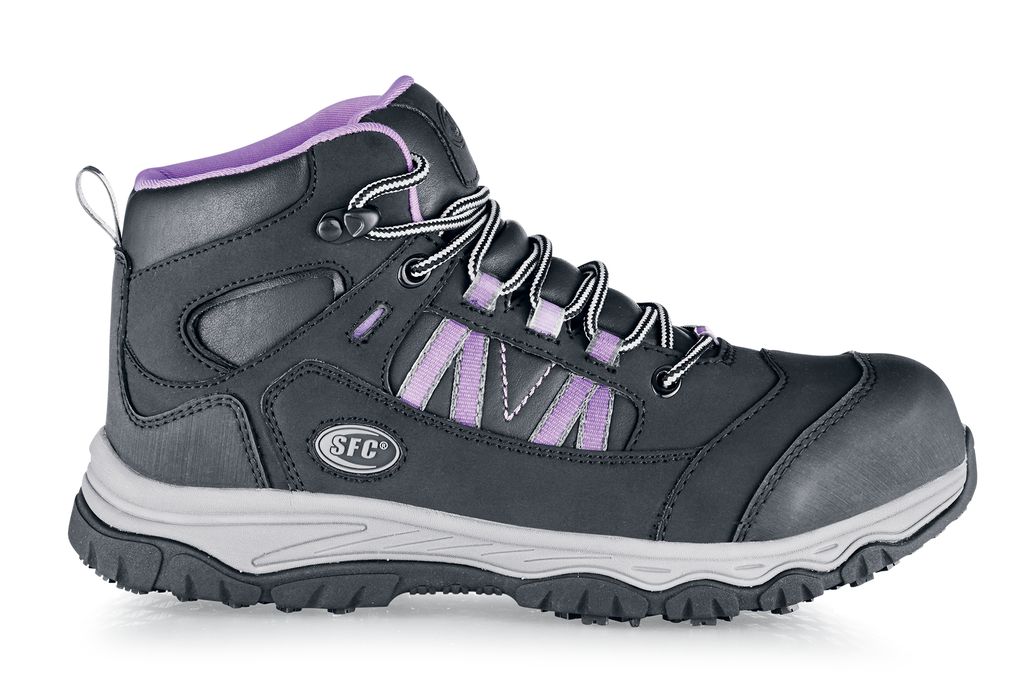 Jayde - Punta Compuesta
Mujeres Negro, Estilo #8288
Sienta la combinación perfecta de la seguridad y la comodidad
Impermeable
Designed with elements to keep your foot dry.
Ajuste natural
A default fit for most sizes of feet.
ELECTRICAL HAZARD PROTECTION (EH)
Equipped with electric shock resistant soles and heels, capable of withstanding 18,000 volts.
Punta de material compuesto
Composite safety toe footwear meets ASTM F-2413 standards bearing a class 75 rating.
Resistente a obstrucciones
Wider spaced traction lugs don't let dirt and debris get stuck in the outsole.
Other Features
Talón y punta reforzados
El collar y la lengueta acolchonados
Lengua sujeta de ambos lados para mantener fuera los desechos
Ganchos speed para un amarrado conveniente y un ajuste seguro
Plantilla acolchonada removible de espuma con memoria
Bota de 4 pulgadas, tacón de 1/2 pulgada
Antideslizante
Parte superior de cuero
The best investment I have made will buy again this winter
Robin Haynes Production/Sanaitation April 27, 2017
The Jayde workboot is an excellent choice for work wear. I am enjoying the waterproof quality, and as a bonus, the Jayde has an electrical hazard quality. The toe box is good and solid and there is no chance of ever kicking into something with your foot and hurting your toes. Most of all, the non-slip sole is by far the most important aspect.
Joann Patton Public Space Attendant April 1, 2017
I was so excited to have a boot option with a composite toe for women that did not look like a mens shoe. I waited thru the backorder to get my product. I was happy at first. Unfortunately this shoe did not hold up like other shoes I have ordered thru Shoes For Crews. The stitching is coming apart at the seams on the tops of the boot on both shoes rendering the waterproofing useless. They lasted just long enough for me to be unable to return for a different shoe. I will not be ordering this model again and I would not recommend this model. I work in fast food and work 10 to 12 hour shifts routinely. I just cant understand why this model could not hold up.
Leslie Meeks Partner January 4, 2017
I love these boots! They are roomy in the toe area, so if you need to put in a special insole, the ones they come with are removable and there is room for an insole. The insole that comes in these boots is a memory foam with enough padding for most people, but no real arch. I have arthritis, so I have custom orthotics and they fit great inside. The ankle is very padded, so these give great ankle support. The sole is slightly curved in the front, so it kind of helps your foot go into the next step, unlike classic work boots. I'm ready to move when I put these on because I know they'll be there for me for long hours on cement.
Janine Beaulieu Security December 3, 2016
I had to give three stars instead of a full five because they started falling apart after less than two months of wear. Everything else is great - look, comfort and slip resistance. But the stitching on either side of the toes came off and expose my feet on the left shoe. This happened after less than two months. Now the right shoe is starting to do the same thing after less than three months. This is the first quality issue I've ever had in all my years using SFC, and I'm hoping I just got a pair of lemons and not something that will happen on a regular basis with this style. I'm just glad I don't work in a wet environment as the waterproof feature no longer is effective.
jolene downs November 20, 2016