CAREERS at SHOES FOR CREWS
WE CREATE A GREAT FIT!
Shoes For Crews, LLC (SFC) is today's leading manufacturer of high-tech slip-resistant footwear. Every day we protect over 120,000 workplaces in the United States, Canada, Europe and around the globe.
We are proud of what we have created — a great culture and great fit for talented and diverse people to serve our customers.
See Current Career Opportunities
OUR VALUES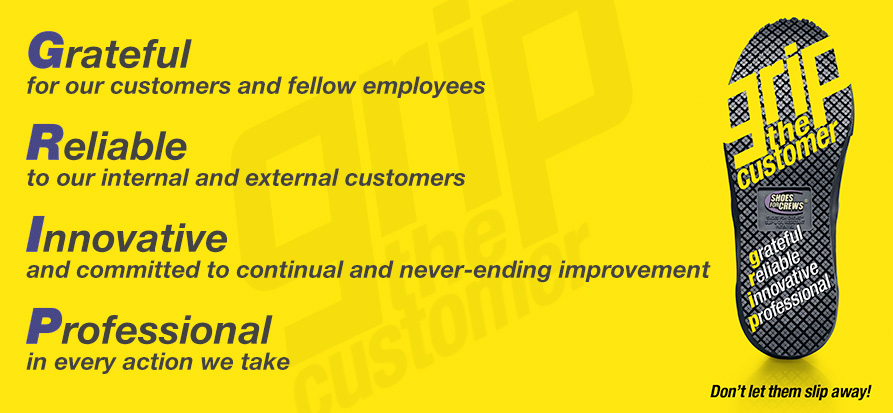 WHY CHOOSE US?
It is SFC's sincere hope that the protection and security provided by company benefits will have a positive impact on our employee's life, as well as provide a more secure future. Employee benefits contribute greatly to your annual compensation and to your personal well-being.
BENEFITS
Medical, Dental and Vision Insurance options
Some health insurance plans offered at no cost
Coverage for same-sex partner
Company paid Long- and Short-term Disability benefits
Company paid Life/AD&D Insurance
401(k) plan with generous company match
Employee and Dependent Care Flexible Spending Accounts
Supplemental Life Insurance options for you and your dependents
Supplemental Group Accident and Hospital Indemnity Plans
Wellness initiatives
PERKS
Office located steps away from Tri-Rail and bus station
Commuter discounts available
Free Employee Assistance Program
Free Emergency Travel Assistance
PetAssure
Free covered parking
Free Identify Theft Protection
On-site cafe
On-site dry cleaning services
On-site car wash service
Employee discount program for attractions, shopping and services
OUR CULTURE
It's our people that make Shoes For Crews special!
We hire talented people who support our GRIP values — Grateful for our customers and fellow employees, Reliable, Innovative and Professional. We then provide training and coaching to our crew to meet their career objectives. Our success comes from great team work and exceptional individual effort. We strive to reward collaboration and recognize accomplishments in an environment of mutual support and respect.
It's much more than a great place to work, it's where our crew looks forward to Monday, not Friday!
Attract:
Learn what attracted Aldo to SFC.
Retain:
Listen to why Maddie has been with SFC for 17 years.
Commute:
See why Mike thinks that SFC is worth the ride.
AWARDS & ACCOLADES
South Florida Business Journal - July 2014
Shoes For Crews ranked #24 on the list of the top 100 Private Companies in Florida
Florida Trend - June 2013
Shoes For Crews ranked #128 on the list of Florida's 200 Largest Private Companies
West Palm Beach, FL May 2013
Matthew Smith, CEO, announced as finalist for Ernst & Young Entrepreneur of the Year Award for 2013 in Florida.
January 2012
Shoes For Crews, the official work shoe for Team Penske racing team.
South Florida Business Journal - 2011
Matthew K. Smith - Recipient of the Ultimate CEO Award.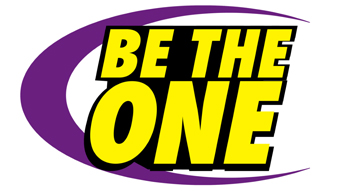 ARE YOU THE ONE?
If you're talented and want to become part of a team focused on delivering continuously high-quality service to our internal and external customers then you Are The One! Apply now. Don't let this opportunity slip away!
See Current Career Opportunities