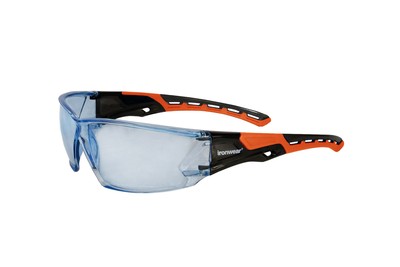 Premium Anti-Fog Protective Eyewear (case of 24)
Black + Orange, Style# A1593
Description and features:
Keep your team safe from flying debris and irritants with this industrial-grade, anti-fog protective eyewear. These professional safety goggles meet ANSI z87.1-2015 and CE 'N' standards for EN166:2001. These durable, lightweight safety glasses from Ironwear are scratch-resistant and sold as a set of 24.
We cannot accept returns for PPE items.
Durable, lightweight, anti-fog, scratch-resistant safety glasses
Polycarbonate lens and frame
Soft TPE added to the frame