MOZO Finn Chukka
is rated out of
5
by
40
.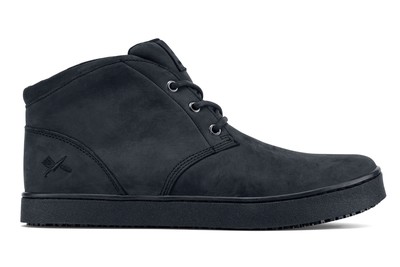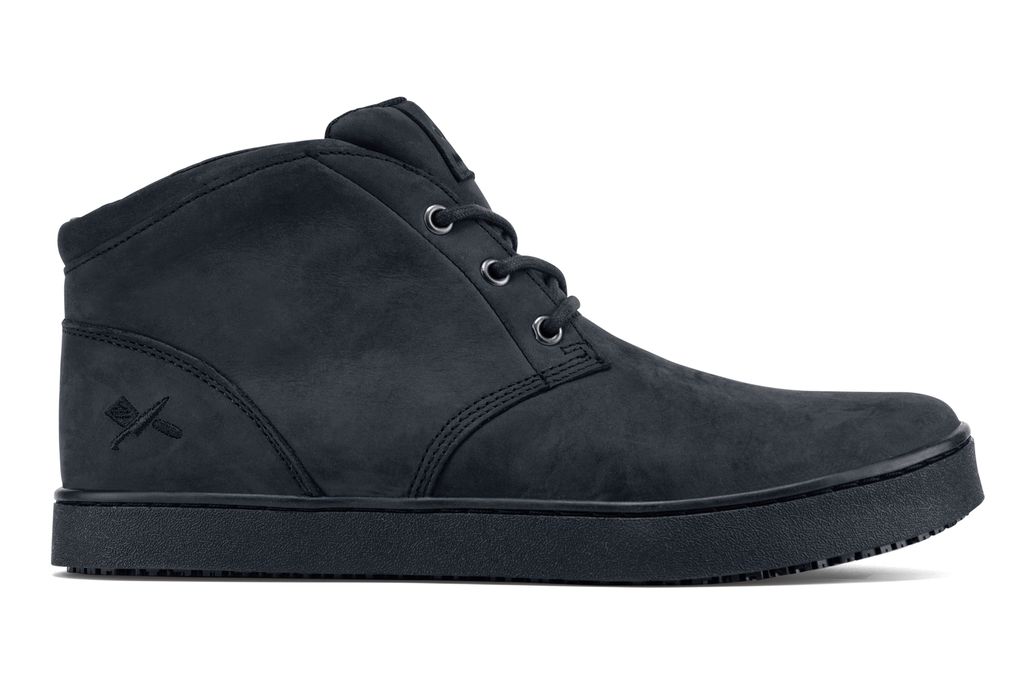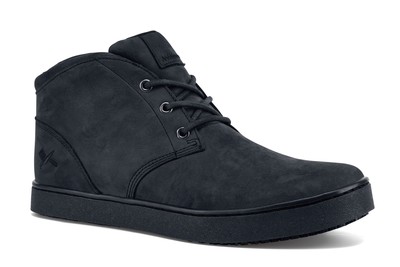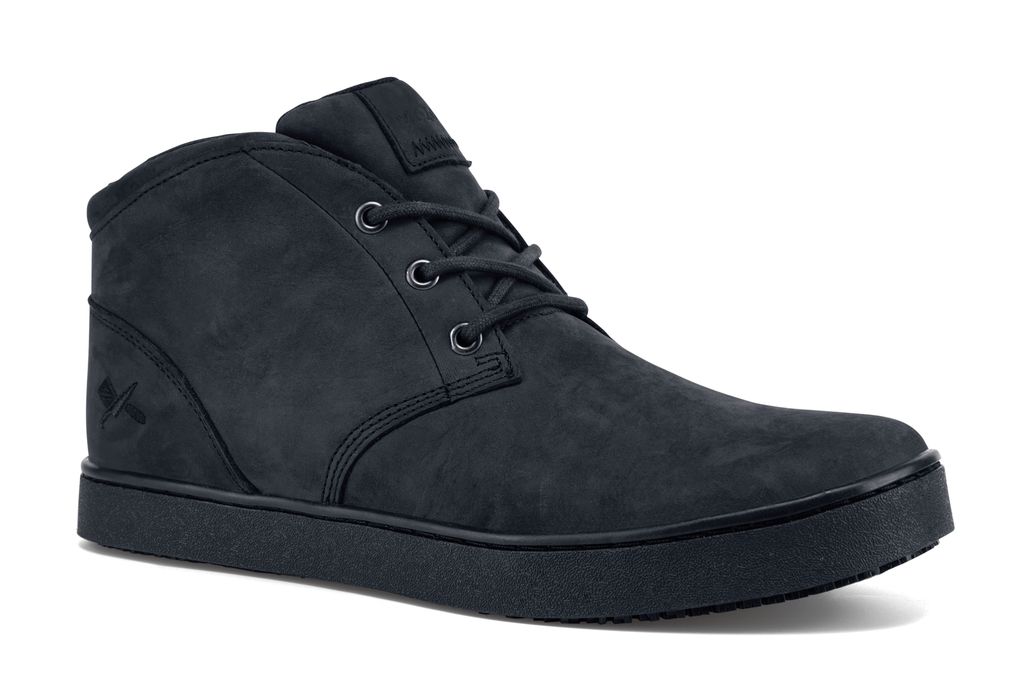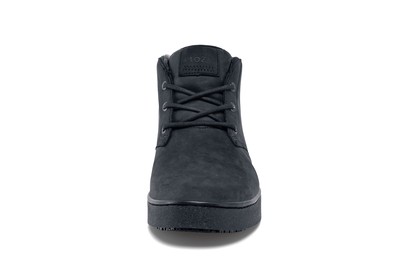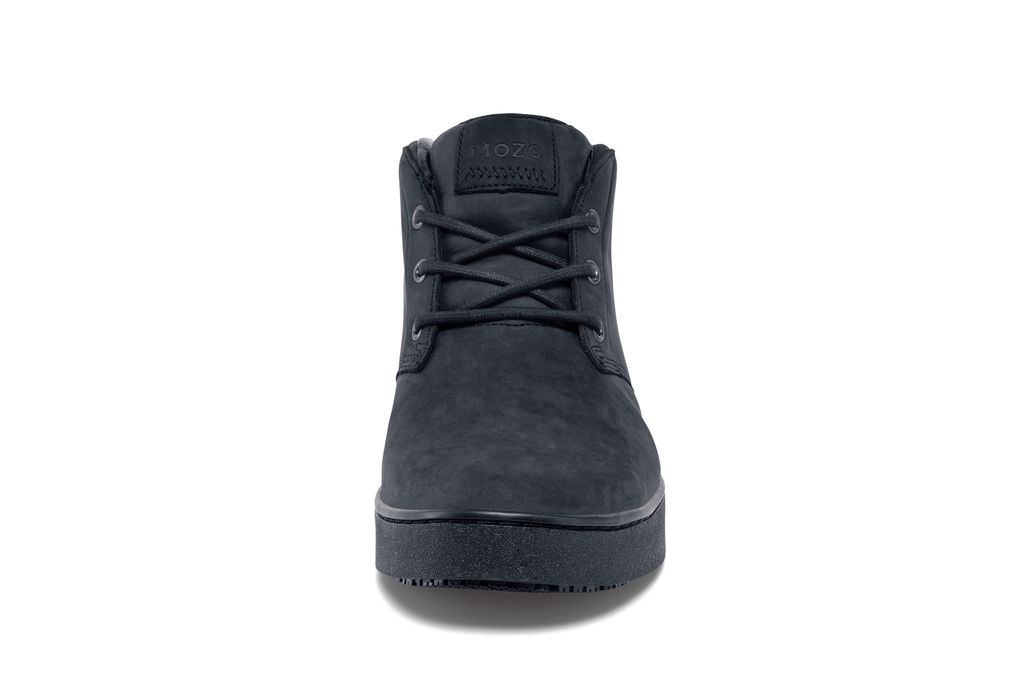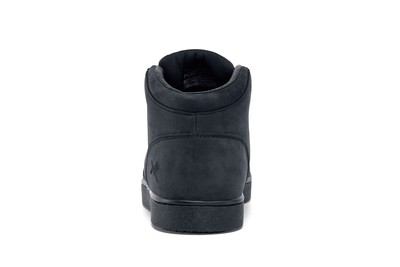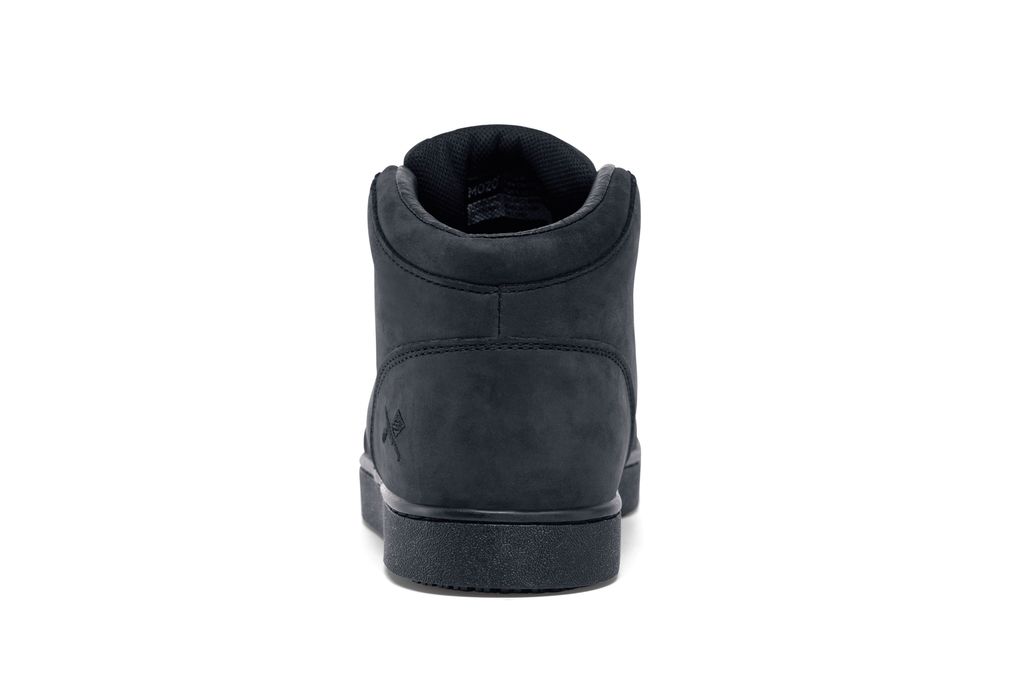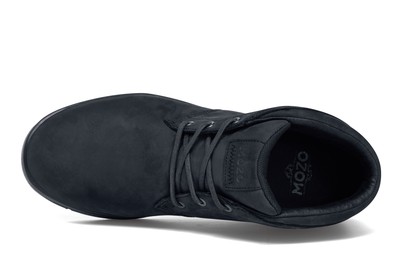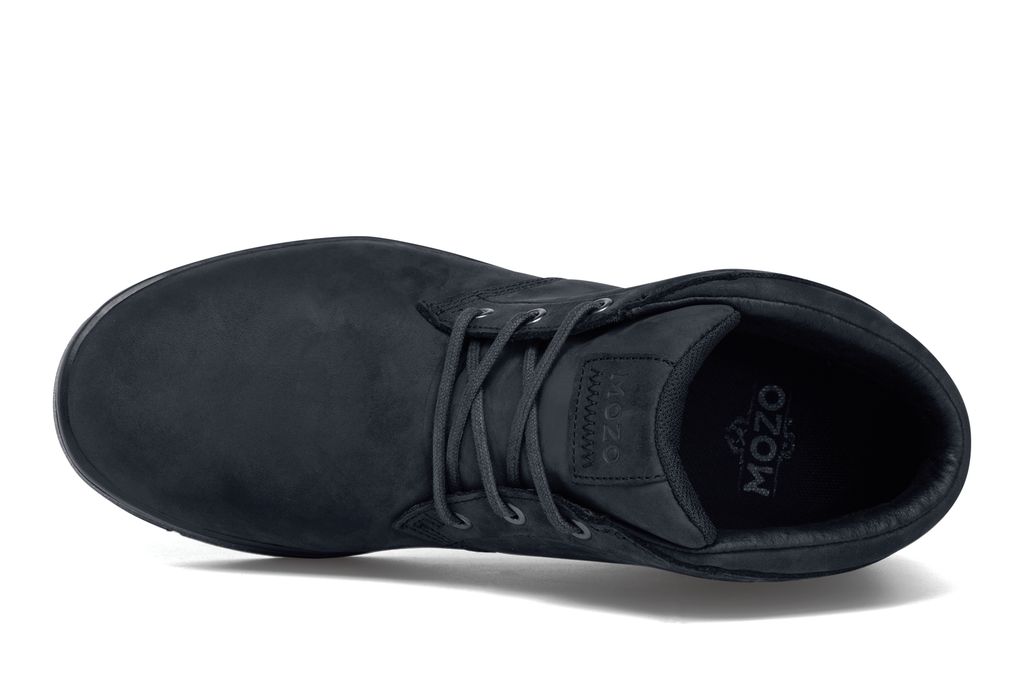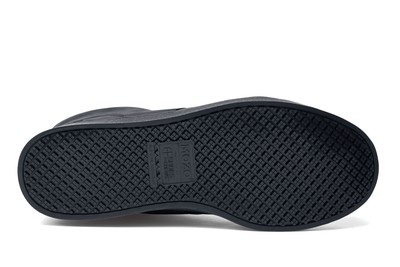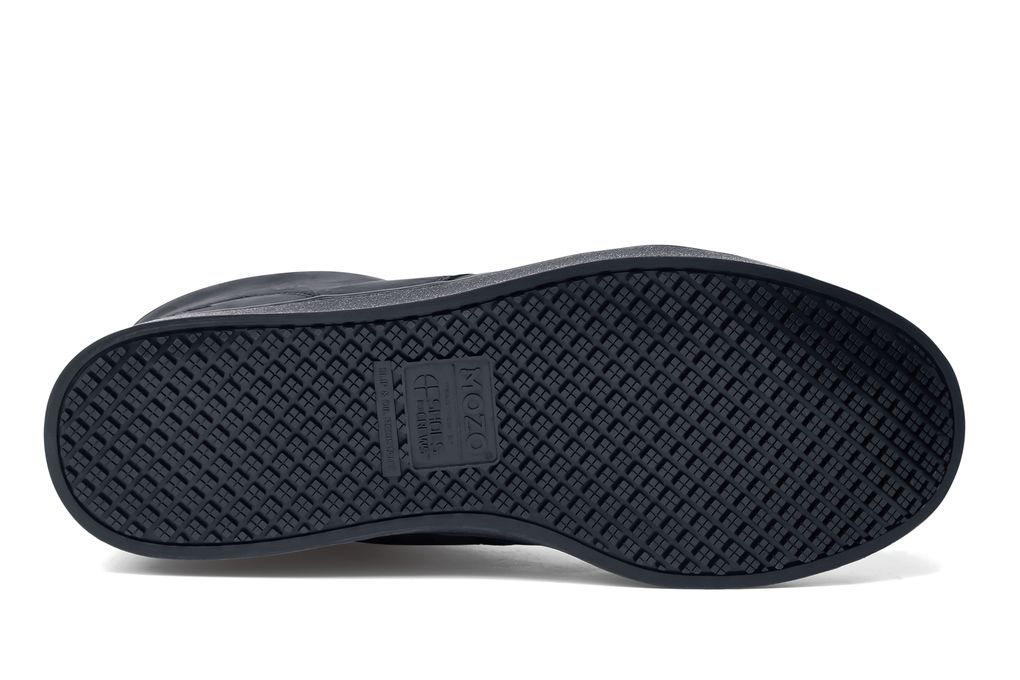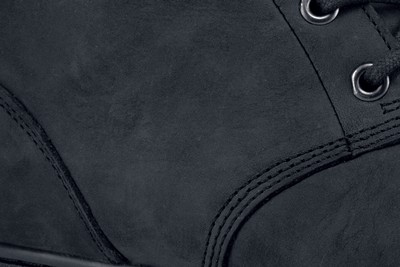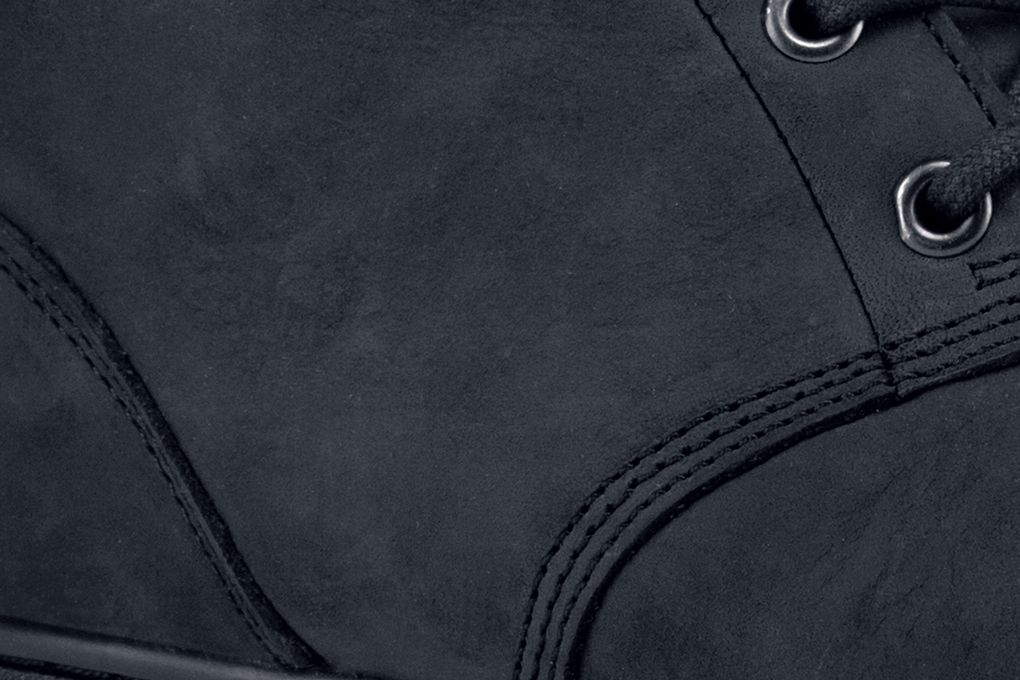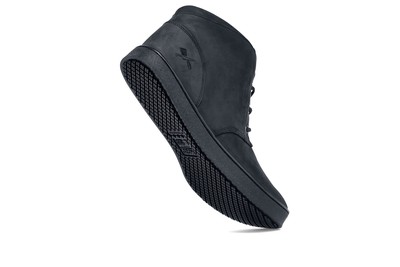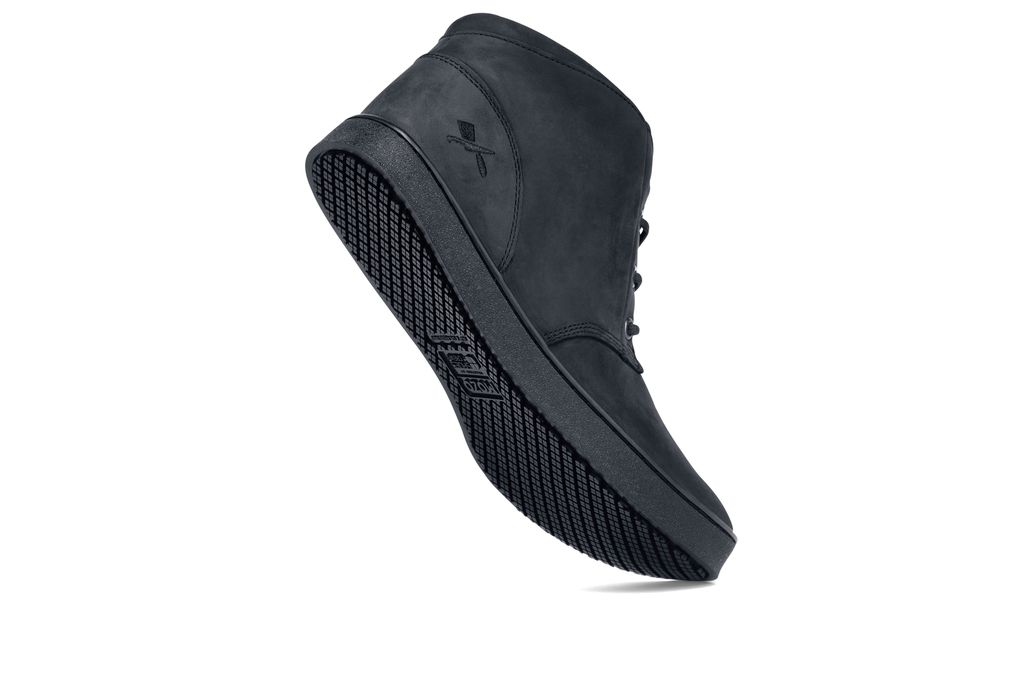 MOZO Finn Chukka
MOZO
Men's Black, Style# M33840
Description and features:
No matter how crazy your shift gets, you'll stay steadier on your feet in your cool and casual Finn Chukkas. These stylish casual slip-resistant high-tops feature a water-resistant nubuck leather upper and comfortable gel insoles.
Heel counter for support and stability
Gel insoles for fit and cushioning
Slip-resistant traction by Shoes For Crews
Also Available
Rated 1 out of 5
by
Chris L
from
Sole seperated from the shoe!
I've had this shoe for about six months. They have been very comfortable and were extremely slip-resistant. Unfortunately, the sole has begun to come off. The leather-like material that the shoe is constructed of has begun to rip where it is attached to the rubber sole. While I enjoyed the looks and comfort, I am extremely disappointed with the durability of this product.
Date published: 2019-01-31
Rated 5 out of 5
by
Russell L.
from
Wonderful shoes. They have the Mozo elastic/slip-on style and you can tie them for a tighter fit. I have found they fit well both with and without the laces. Excellent traction, no issues walking across wet floors or even on motor oil. No issues in the snow either as I have had with some previous SFC. I wear these daily for work and home. On my feet all day, very comfortable compared to some others. Classic styling. Works well in any environment, either professional or casual.
Date published: 2018-01-29
Rated 5 out of 5
by
Eugene D.
from
You can't go wrong with a Mozo shoe. Outstanding workmanship and quality. If your on your feet 14 hours a day, this is the shoe for you. Been wearing Mozo's for over 10 years and they never let me down and they don't wear out easily. Treat yourself to a pedicure! They are comfortable all day and feel good on your feet. The Chuckka with the higher top keeps your foot secure and the sole cradles your foot.
Date published: 2017-03-18
Rated 5 out of 5
by
Jacob V.
from
My shoes started life in Starbucks, they were wonderful. Comfortable with long hours on my feet. I quickly started wearing them everyday. I'm a mechanic now and over year later of heavy use they're still looking great. I manage to polish them once a week and my coworkers ask where I got the new shoes every week. I just ordered a pair of work boots and I hope I get the same quality out of those as I did these. I'll continue to wear these when I'm not at work. Will they ever wear out enough for me to need a new pair? I'm honestly doubting that. Excellent non slip on all surfaces, Powder, fluid, engine oil, cooking oil, and just about everything else. Plus the water proofing has been amazing in daily situations. Just overall a really good, well thoughtout shoe.
Date published: 2018-04-21
Rated 2 out of 5
by
ChefCarlo
from
Horrible for a kitchen
In a professional kitchen environment, the texture of the material of the shoe, makes it extremely hard to clean and even when it gets "cleaned" it still looks dirty and not very presentable. The overall feel of the shoe, though the size of the fit was true, felt and looked clunky. However, the slip resistance of the shoe was excellent but, it was made for someone who is flat-footed as it offered no arch or heel support and became very uncomfortable to wear during a long day in the kitchen and at it's price, I am very disappointed.
Date published: 2019-01-19
Rated 4 out of 5
by
Mike
from
Great Shoe, The sole is just a bit too hard.
This is a very durable shoe and one of the better ones I have owned. Good ankle support, good non-slip, strong laces. I am a bigger guy so my complaint may not be for everyone but the sole is very hard and even with a arch support insert My feet hurt at the end of the day. Currently looking at a different shoe with Gel sole to see if that help.
Date published: 2018-10-01
Rated 1 out of 5
by
Eric111
from
Great for 5 months
Fell apart after 5 months of everyday use. The heel is coming apart on both and the sides are ripping. Shoe laces broke after 4 months. Not worth the money.
Date published: 2019-03-08
Rated 5 out of 5
by
Any A.
from
Great Shoes!! No slipping what so ever (as we all know what to expect from SFC) very comfortable and they look good on you, weather wearing slacks or even shorts. I had a pair of Ollie's before, and the mesh upper, even though waterproof, got very dirty very quickly for me and it was not easy to clean. These look just like new with a quick wipe. I wish they were not as expensive as they are, but I guess you are paying for a better quality shoe. Will definitely make the effort of saving up so I can buy these again.
Date published: 2017-06-27