Tigon
is rated out of
5
by
84
.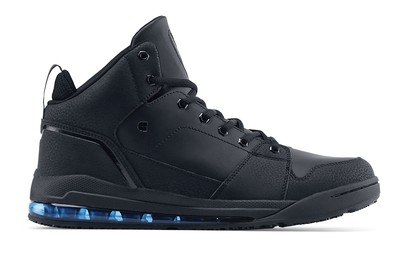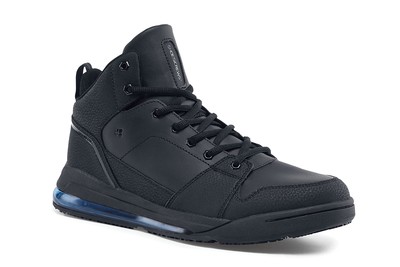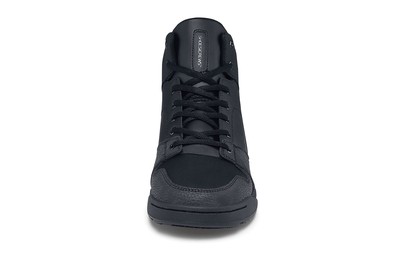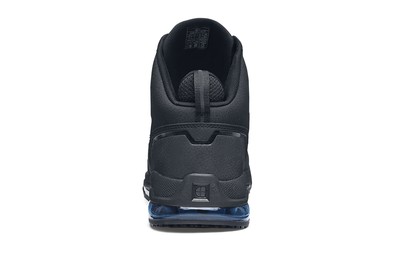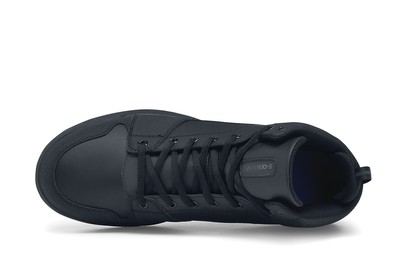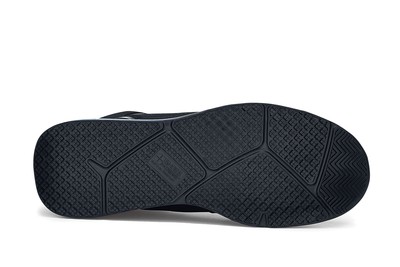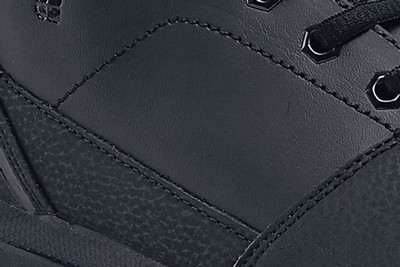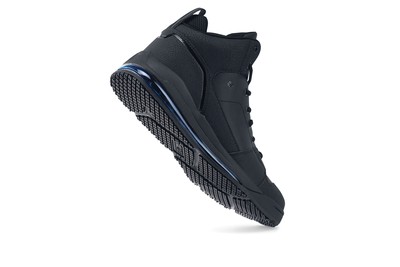 Tigon
Hombres Negro, Estilo# 22752
Descripción y características:
Moda y funcionalidad trabajan en conjunto en el Tigon, un zapato de trabajo robusto inspirado en los zapatos tipo bota que se usan en el baloncesto. Con bolsas de aire que brindan comodidad y la suela antideslizante con tracción por zona que ofrece seguridad.
Antideslizante: Suela resistente a resbalones SFC superior.
Resistente al agua: Tratado para repeler líquidos de la superficie.
Acolchamiento adicional : Nueva tecnología de plantilla y construcción acolchada que brinda mayor comodidad.
Rated 4 out of 5
by
SuperstarJay
from
So far a Great Work Shoe at an Affordable price
Im on my feet for every single minute that I at work. Before purchasing this Shoe,I was spending $160 bucks on a specific shoe from a company Called Kuru. I have had this shoe for about a month and wear them almost everyday. This shoe keeps my feet pain free even after a 12hr shift of constant standing and.movement. This shoe doesn't look like a shoe built for working and looks just as fashionable as a Nike Basketball shoe. The tool that comes with ths shoe to clean out the crevices of the Anti slip sole is My favorite part So far. I am very happy with my purchase. I look forward to seeing how long these shoes last with the constant abuse they will receive while I work.
Date published: 2019-04-11
Rated 5 out of 5
by
Yusuf B.
from
Most comfortable shoe I have ever owned. This is my 4th pair of SFC n it will not be the last. Waiting on new summer shoes. Only problem I have is stitching coming up I inside shoe,but with defect warranty, SFC is replacing with new pair. Try that with another company! Not buying anywhere else. Oh yes,I am hearing impaired, had back surgery(reason I need non-slip),I found customer service patient, listened,and took action immediately, without the 'let me check with my manager' story line. You are the best,with quality,stylish, footwear. Who could ask for more. By the way,I can't keep a catelog. Everybody wants mine.
Date published: 2018-02-25
Rated 2 out of 5
by
Alex28
from
Great shoe but terrible durability.
I bought these back in late march of 2018. They look very great visually. They have been mistaken for Jordan's at work. I use them 5 days a week at work only(35-40 hrs), ever since I've bought them. They break in fairly quick. They are comfortable. The only issue was the durability. The right shoe now has 2 different holes and both shoes are separating from the bottom part. Therefore they are no longer waterproof. These are great nonslip athletic shoes but for 80 bucks... its definitely not worth it if they only last 6 to 7 months. I'm thinking of ordering one more pair, if they don't last more than a year then I will be very disappointed. If they do... then i will add a star or two.
Date published: 2019-02-05
Rated 4 out of 5
by
Alan M.
from
I normally wear a 10 but ordered a 10.5 and the shoe fit well. I purchased for the water-resistant leather upper and the slip resistance. Used in a machine shop environment with chips and moderate coolant exposure but would not recommend for this use. I was aware that they were not a heavy enough shoe for these conditions. Chips collect on the sole. I wore for a solid three months and still wear occasionally. After three plus months of heavy use they have lost most of their comfort and want to curl.
Date published: 2018-02-06
Rated 5 out of 5
by
Francisco L.
from
So, after using some steel toes that slipped in coolers and water mixed with food oil... i've had enough of those. I'll start by saying that i do delivery to restaurants. Floors are wet, mopped, coolers and freezers are slippery!! With these shoes, i am sure footed. I can sprint, jog and even run with them. Extremely comfortable. They look great. My feet are relaxed, all day! Thanks SFC. Im going to buy some other style shoes to compliment my wardrobe.
Date published: 2018-05-15
Rated 5 out of 5
by
Anonymous
from
I've never wrote a review before but after dealing with weeks of feet pain and slipping with nonslip walmart shoes, i bought these. I went a 10 hour shift the day after buying them and the pain still didn't come back, even on wet floors it was very rare to slide, if i even did. 10/10 would recommend.
Date published: 2017-07-14
Rated 5 out of 5
by
Alvin N.
from
I love this shoes,i ordered the size 7 and half but i usually wear size 8 but i end up bringing it back and exchange it to size 7,there's nothing wrong with the shoes its just their sizing is bigger than i thought but overall,its a recommended shoes,i might get another pair.
Date published: 2017-11-22
Rated 5 out of 5
by
Bobthebuilder
from
Best work shoes out there
I bought these for work because j work in the restaurant. Let me tell you, these shoes are the best. Im able to run in the kitchen without worrying about the floor. Im able to have my insoles on the insides, and fit confortably because theyre high tops. These are the best shoes ever. I wear them daily with my outfits as well. They are litterally a work friendly version of high black air force 1s. Buy thesr shoes.
Date published: 2019-08-26