New Balance Rush v3
is rated out of
5
by
50
.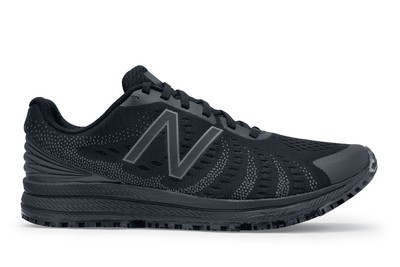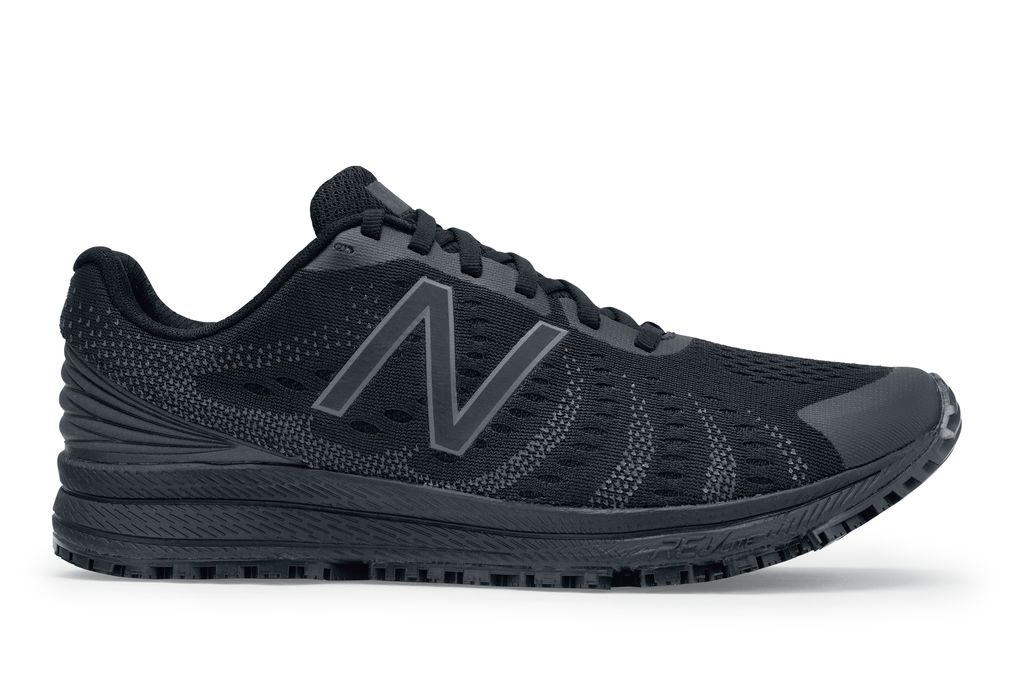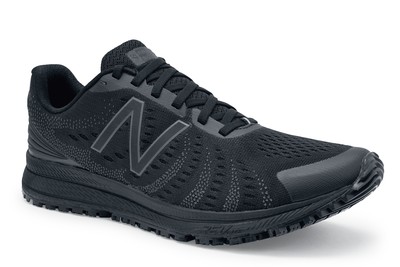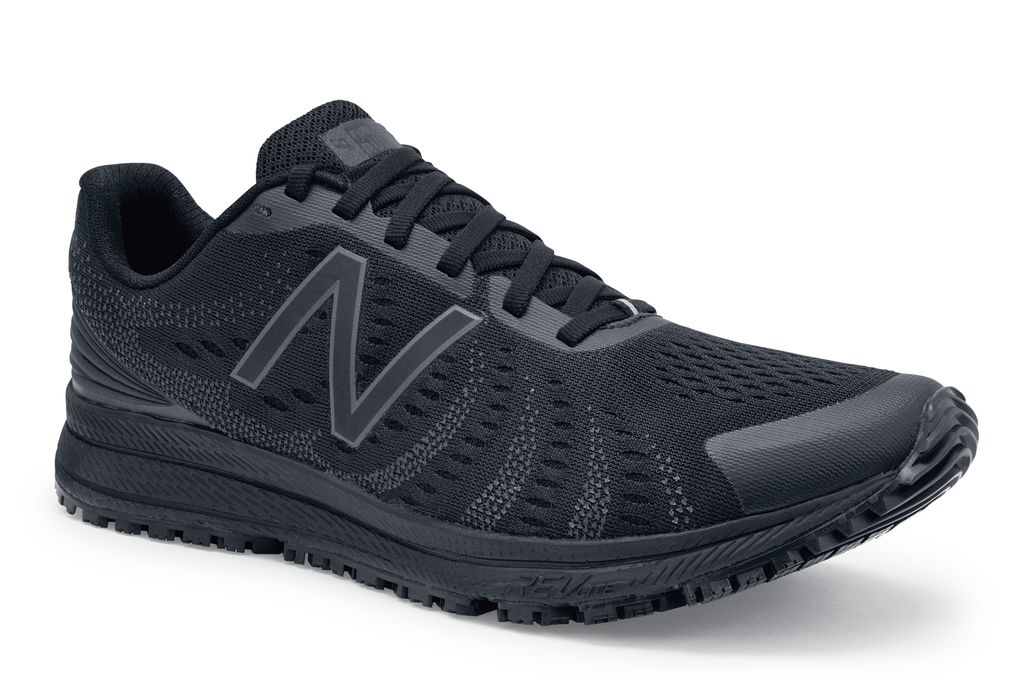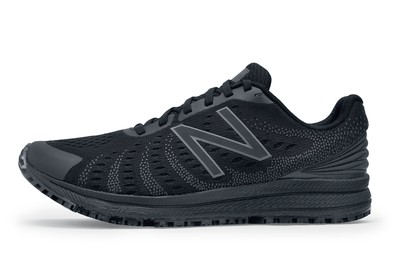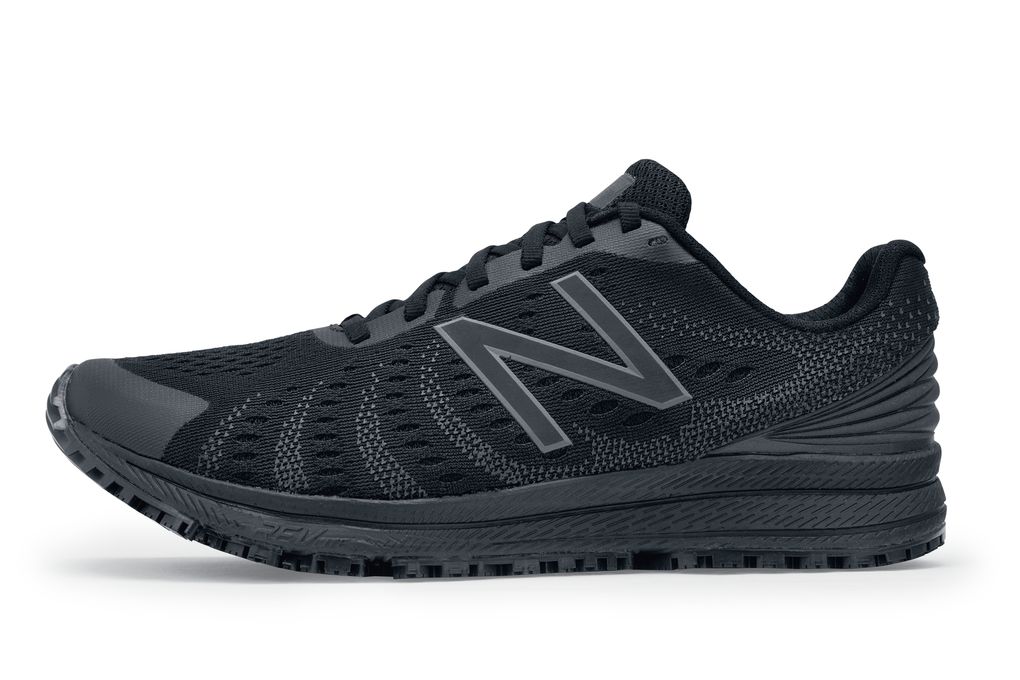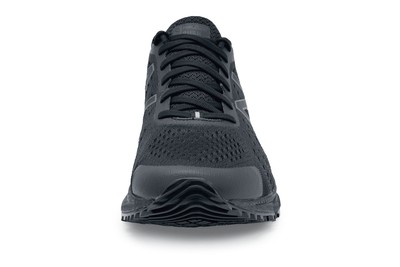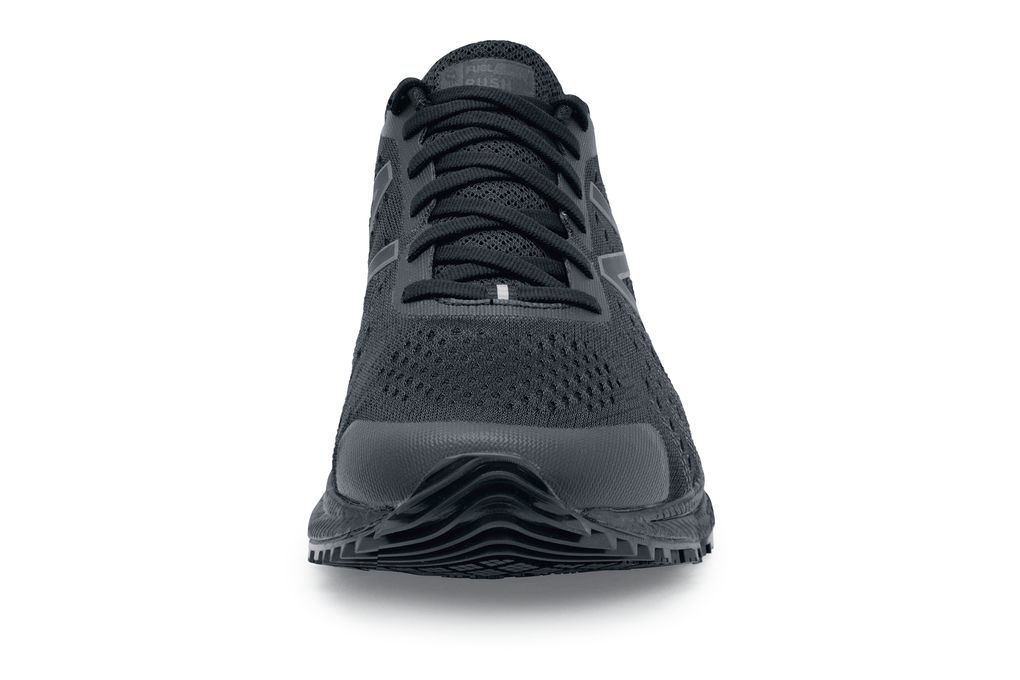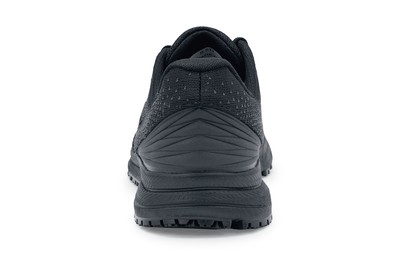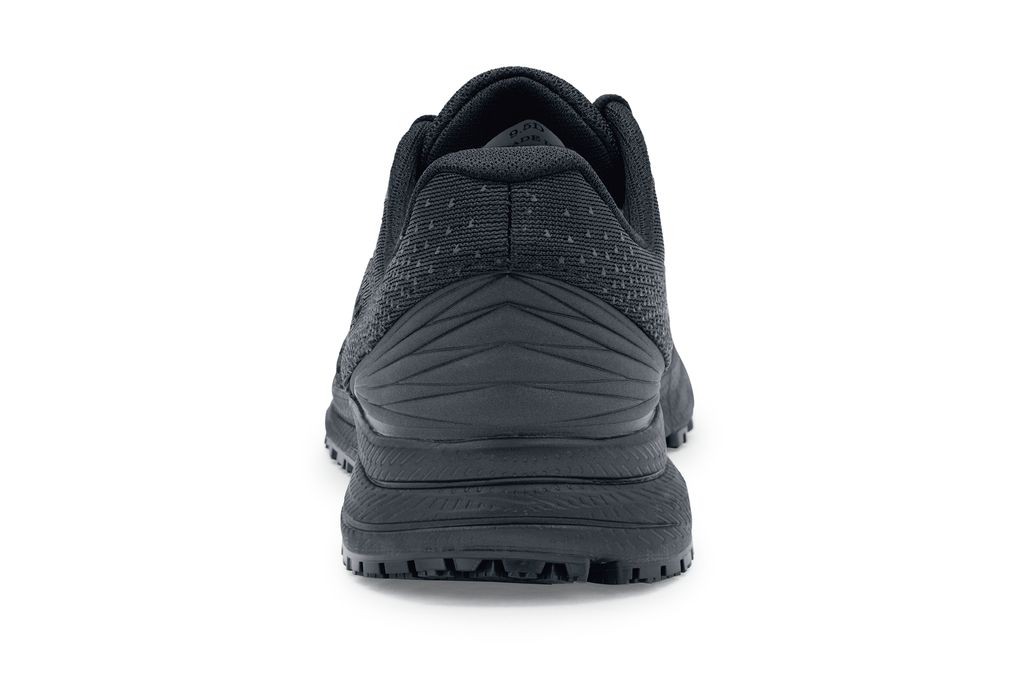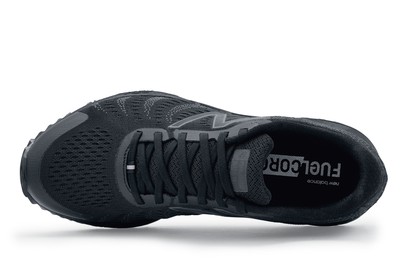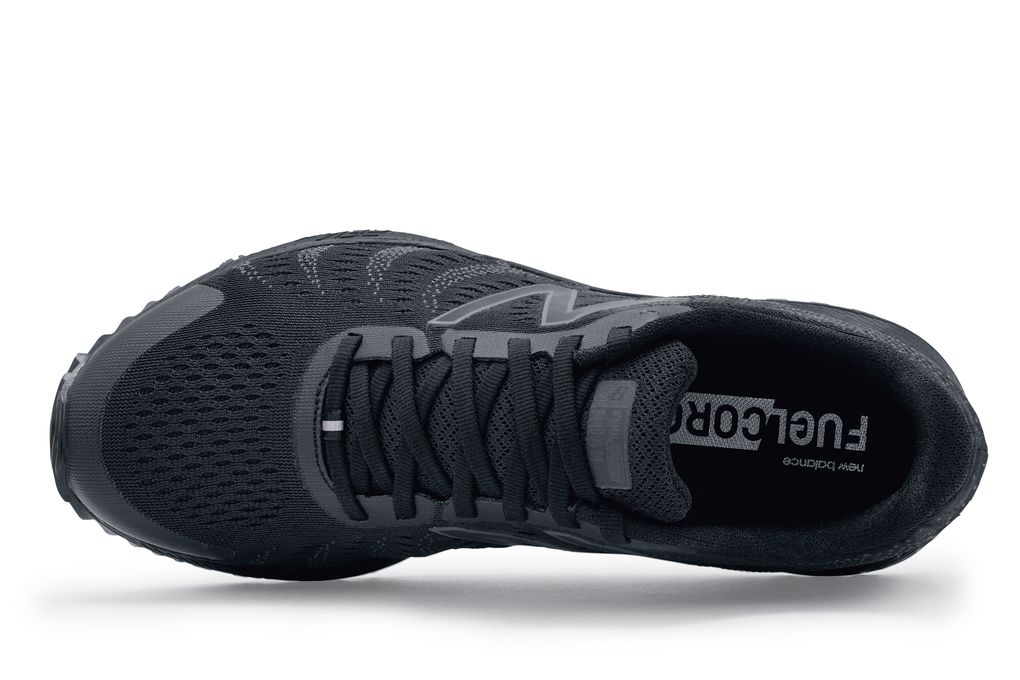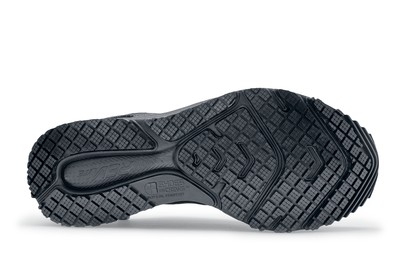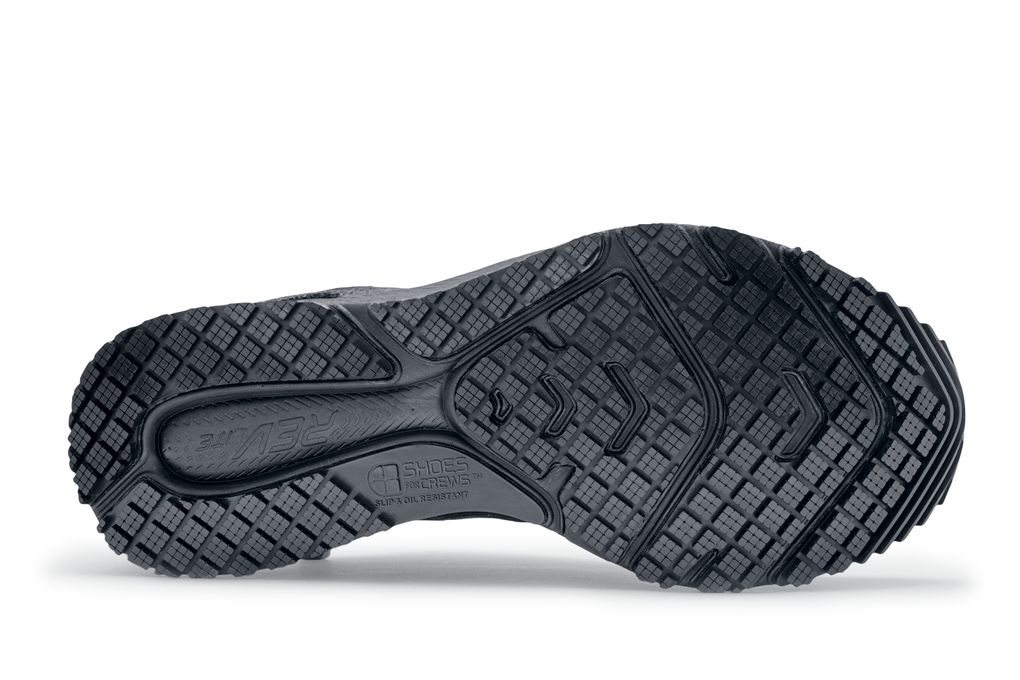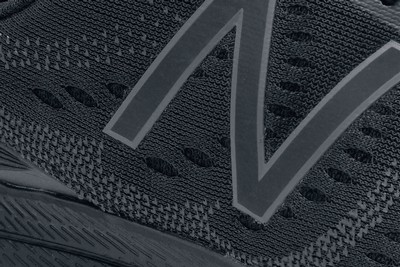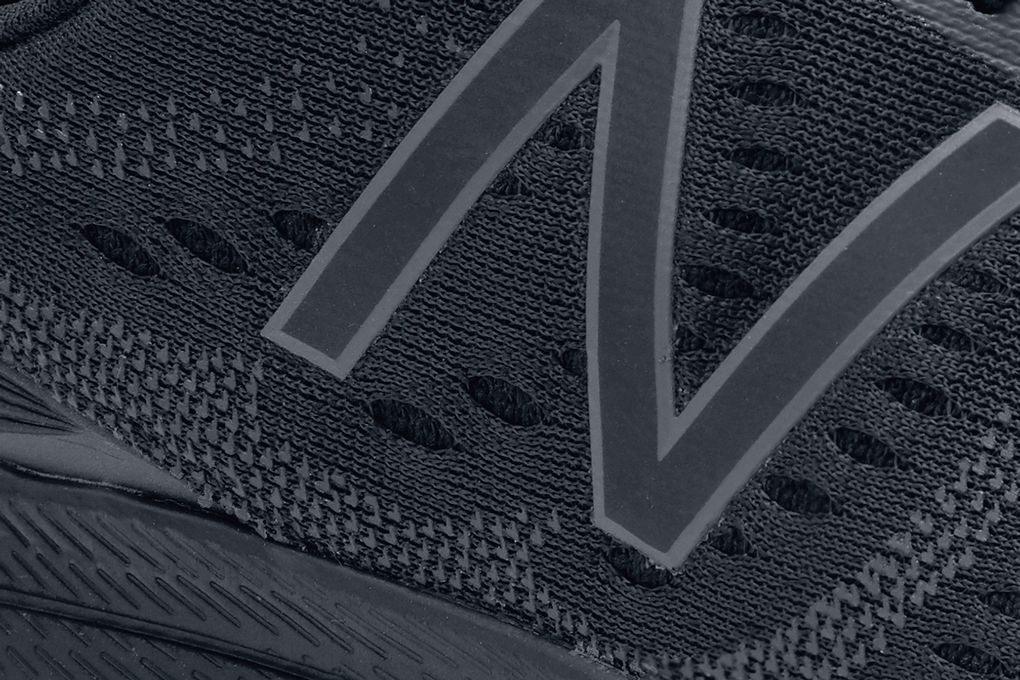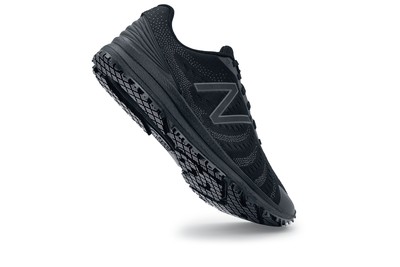 New Balance Rush v3
New Balance
Mujeres Negro, Estilo# 29765
Descripción y características:
Tome el control de su seguridad con comodidad y estilo con el Rush v3 de New Balance Este divertido zapato deportivo presenta la suela antideslizante Shoes For Crews, una parte superior de malla transpirable y la suela intermedia REVlite que proporciona un paso ligero.
Antideslizante: Suela resistente a resbalones SFC superior.
Protección contra tropiezos
Liviano con estabilidad mejorada
Also Available
Rated 5 out of 5
by
MeghAn
from
What a blessing!
I was obviously hesitant to purchase these due to the price but I had purchased a $30 pair from Walmart and they claim to be tread safe but I was still slipping in the back of the restaurant and they were killing my feet. I read the reviews on these and I thought well let me give them a try. Wow! I am so so glad I bought these. My knees and back and feet do not hurt near as much as they used to. I am typically on my feet at least eight hours a day and these have helped tremendously! I would wear these to the gym due to how supportive they are! Definitely worth the money! Remember to order one size up! I wear a nine and ordered a size 10 and they fit perfect.
Date published: 2019-03-25
Rated 5 out of 5
by
Jordyn H.
from
Follow the directions of ordering a full size bigger! I was skeptical but ordered a size 9 (I'm an 8) and fit just like my normal size. With that being said these are worth the money! I am a barista and currently 5 months pregnant. They are very light weight and keep your feet supported during long hours. Have enough stretch to also accommodate my swollen feet. I love them.
Date published: 2018-08-12
Rated 1 out of 5
by
Mrsjohnson
from
Good at first
Like others I only chose this show because of all of the great reviews and yes at first they were great!!!! Very light on your feet I loved them but they're not even 2 months old and they're already coming apart... my older new balance I got in here before them are in way better condition... for $104 I expected them to hold up better
Date published: 2019-04-03
Rated 1 out of 5
by
Kasia
from
Great at first but than..,.
When they came I loved them! They were very lightweight and extremely comfortable. After few weeks sole started to fall apart. I sent them back and got second pair of the same ones. Few weeks later exactly the same. Sole was falling apart. Not worth the price.
Date published: 2019-04-05
Rated 5 out of 5
by
Cynthia
from
Worth the price
This exactly the shoe I was looking for!!!! They so comfortable, extremely slip resistant. Not bulky. Only down fall is bc they are so breathable the tops of the shoe that even a single drop of water makes the insides soaked. Hopefully I coat of water Resistant spray with help.
Date published: 2018-09-01
Rated 5 out of 5
by
L@UR3N
from
Better than the last NB's
I bought the New Balance 420 last year and they were very bulky. When I saw these low profile shoes, I had to get them. They reminded me of my Nike running shoes which I love. The shoe is extremely light, they won't weigh down your feet at all. The top of the shoe is nice and thin, you are able to move your foot freely with that extra stretch. The toe-box isn't too wide and not too thin. I was able to wiggle my toes easily. I wore them tonight for the first time and my feet feel fine. (8 hour shift)
Date published: 2019-02-08
Rated 5 out of 5
by
andrea94
from
SO Comfortable!
When I first started as a waitress a couple of months ago, I bought a cheap pair of non-slip shoes that made me miserable while working. My feet would kill me after just 30 minutes of wearing them, so I knew I needed a different pair. I looked around and came across these New Balances. They are cute and breathable, and SO COMFORTABLE! I wore them for 6 hours on the first day and didn't even want to take them off when I got home. They are absolutely perfect - well worth the money!
Date published: 2019-01-07
Rated 5 out of 5
by
teri
from
super comfy shoe
As a clinical dietitian I am on my feet most of the day - these shoes are very comfortable and provide enough stability that I have not had to wear my orthotics. Very nice non-slip capability for running around the kitchen. I have also received many compliments on how pretty my shoes are!!
Date published: 2018-11-25