Benton
is rated out of
5
by
6
.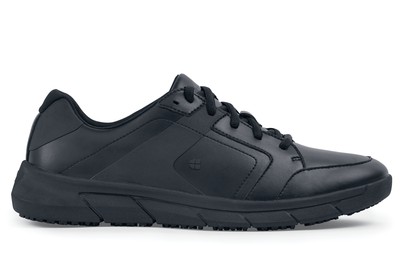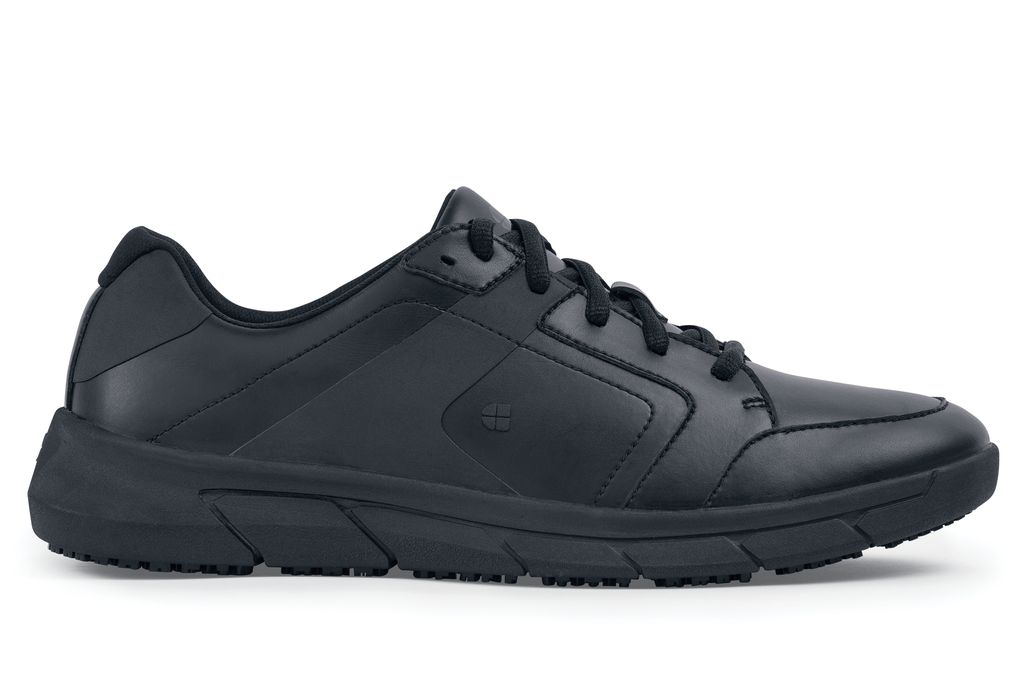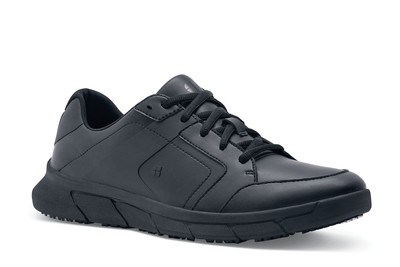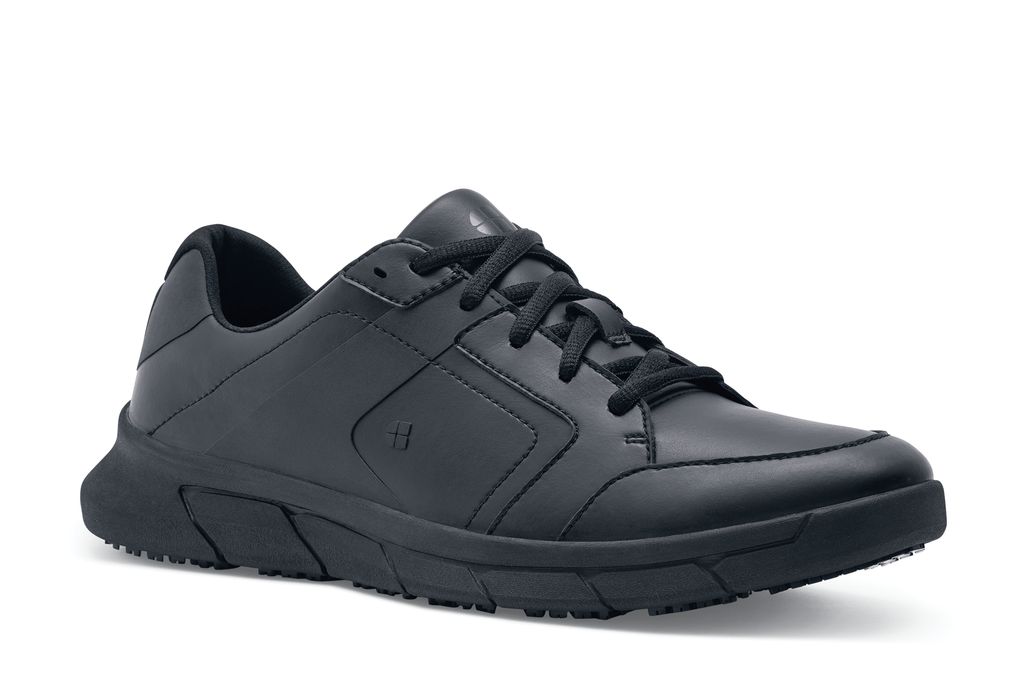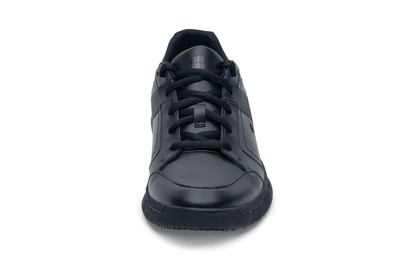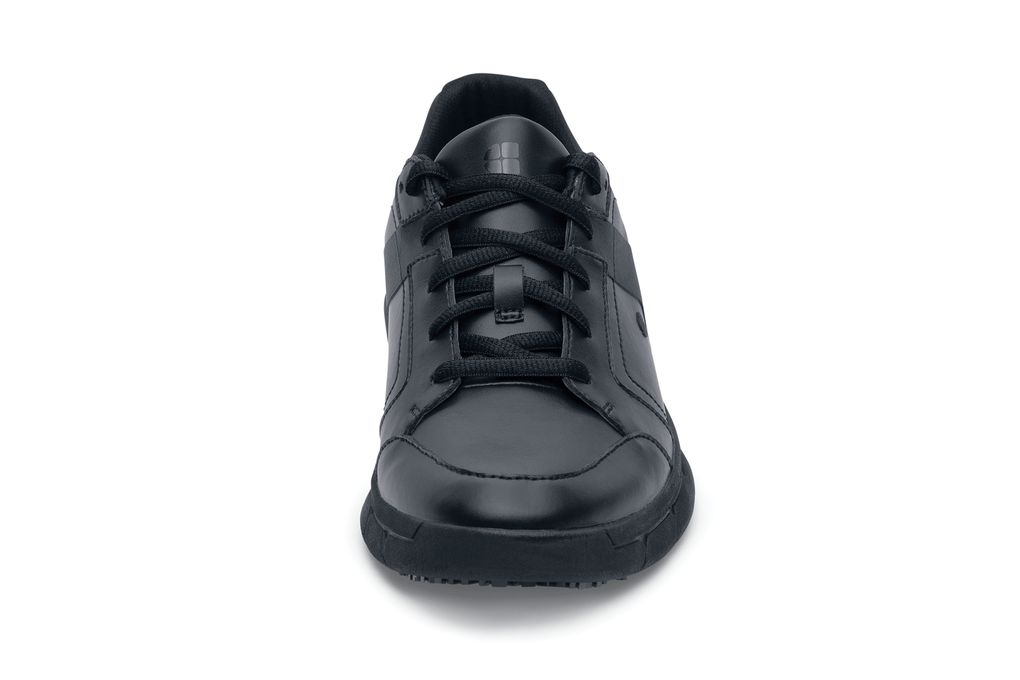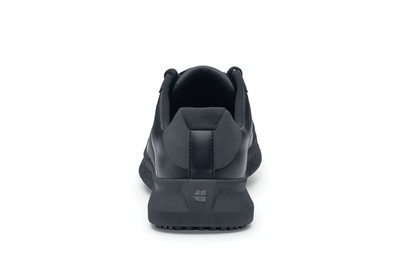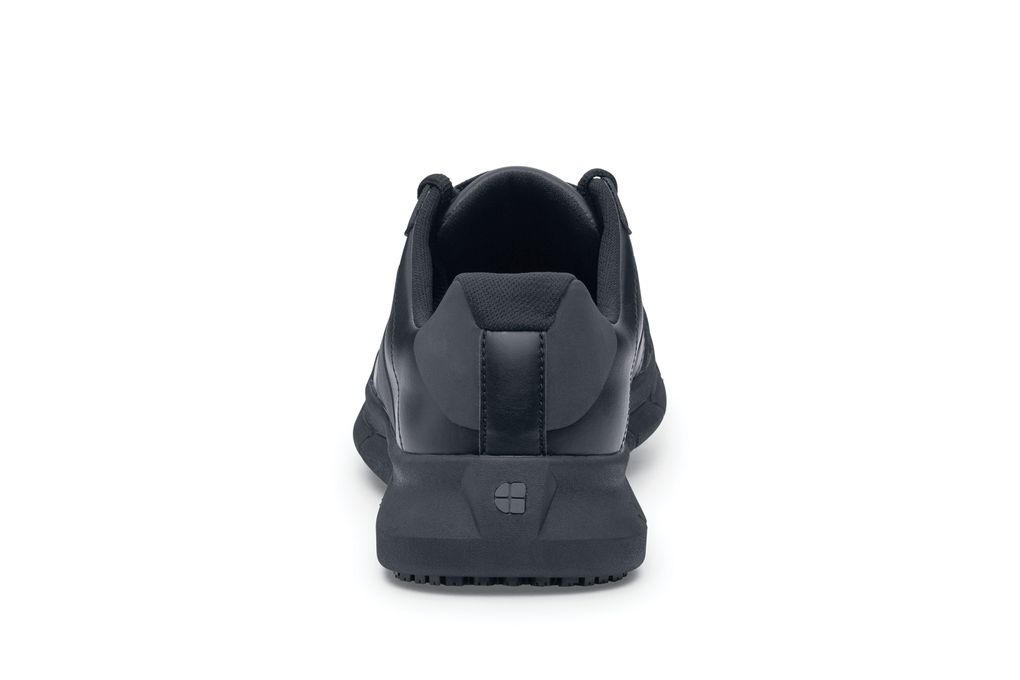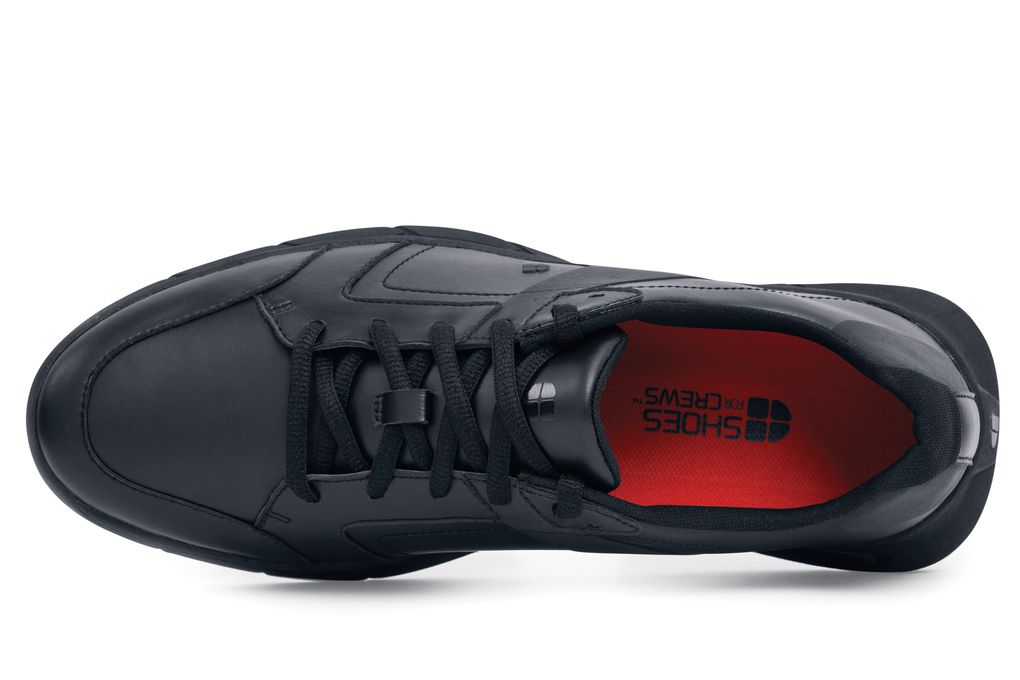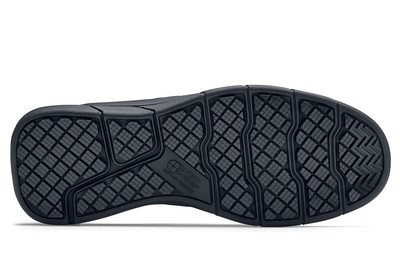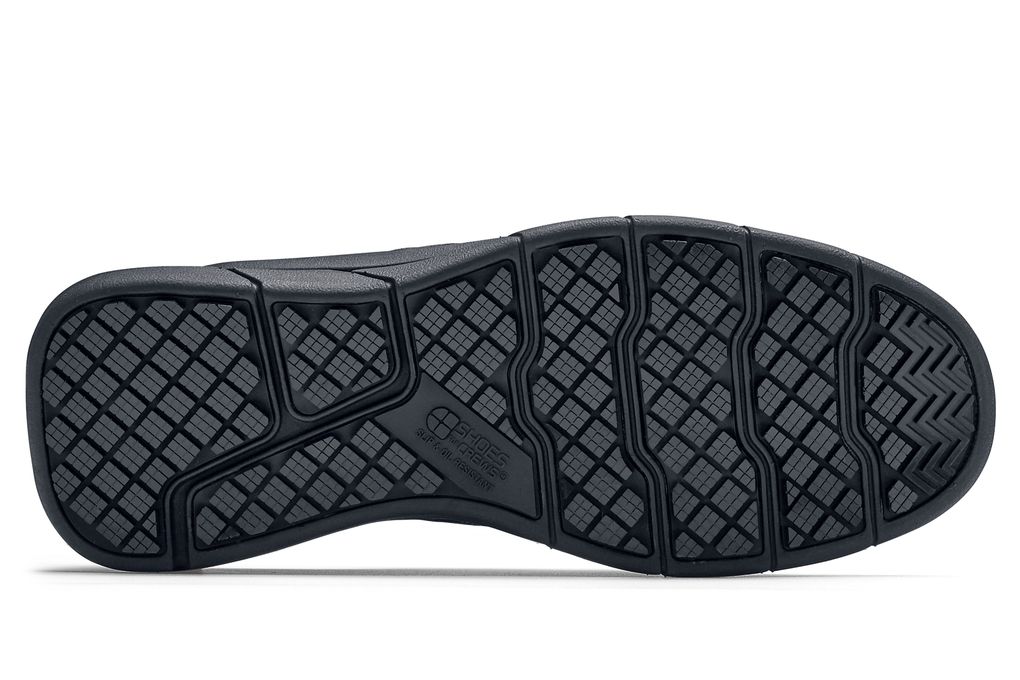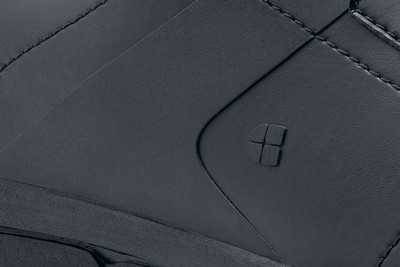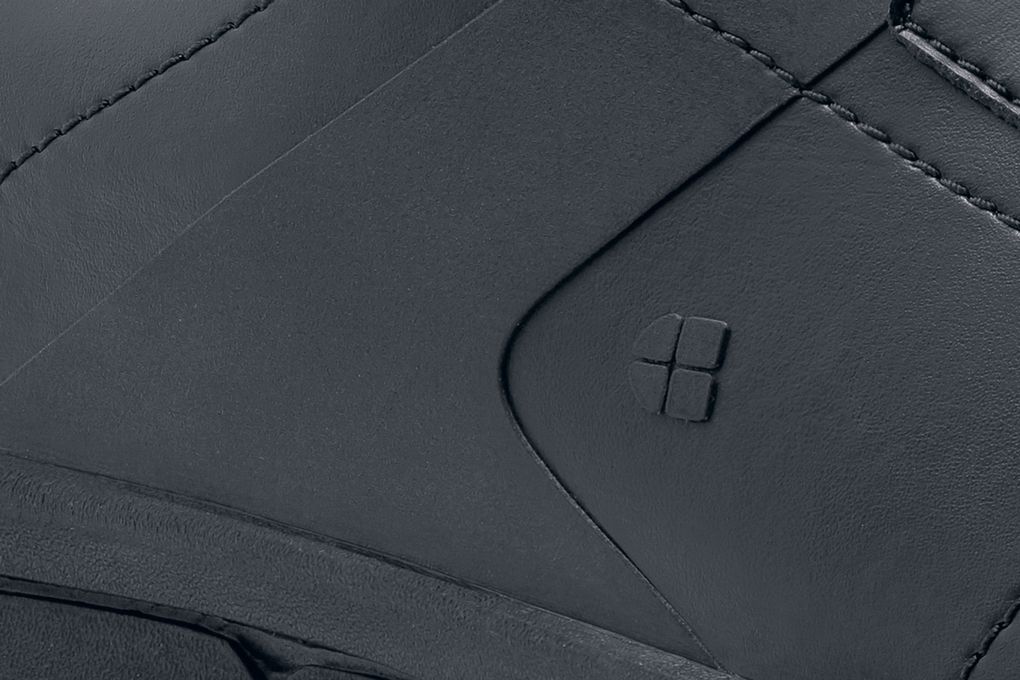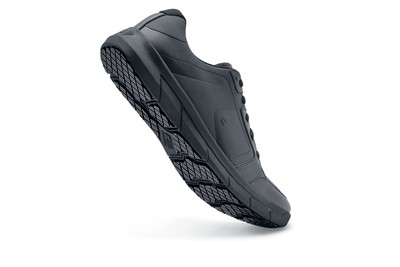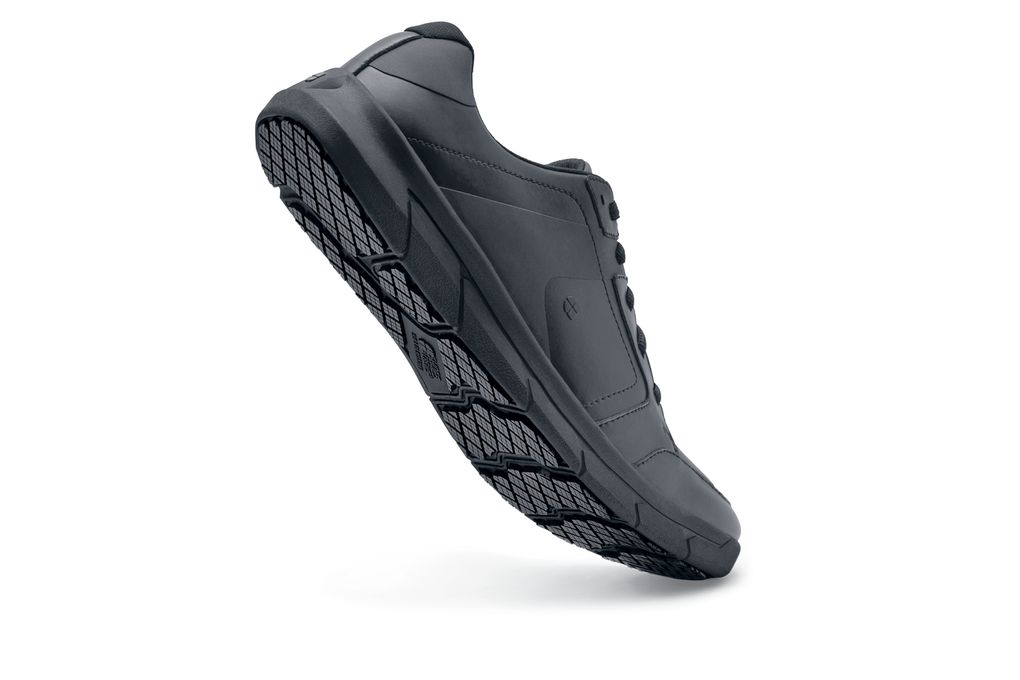 Benton
Hombres Negro, Estilo# 39450
Descripción y características:
Lo primero que notará es lo liviano que es este zapato. Sentirá los beneficios de la suela flexible antideslizante que imita sus movimientos naturales.
Antideslizante:
Resistente al agua: Tratado para repeler líquidos de la superficie.
Ajuste natural: Un ajuste predeterminado para la mayoría de las tallas de pies.
Rated 4 out of 5
by
Pigeon
from
After 1.5 years, finally looking for a replacement
This shoe does exactly what it's supposed to, which is keep you safe from slips in the kitchen. Meets the policy rules, and state inspections in a licensed healthcare facility. The shoe is very durable. The stitching is still intact, there is still tread on the non-slip surface even after 1 year 7 months of full-time 40 hours per week. The shoe fit well and protected my feet from moisture. The complaints I have about this shoe is that it looks ugly in person. It looks longer than it really is which can make it look like you have larger feet than you really do (Although the ladies may be impressed.. you know how the saying goes). Also the Bentons tend to get hot during summer temps. If not having sweaty feet in the summer is top priority, this shoe may not be for you. The insoles only lasted about 1 year, but I decided to ride them out. The next shoe I will be looking for must have more airflow, be lighter, and be a better looking shoe but just as durable as the Benton. I got my moneys worth and am happy that Shoesforcrews provides many options when selecting slip-resistant shoes.
Date published: 2019-01-17
Rated 5 out of 5
by
Heleodoro Noel D.
from
Best shoes I ever bought from shoesforcrews tbh
Date published: 2018-02-20
Rated 3 out of 5
by
Hassan
from
Quite good
Confortable and light shoe. I returned it because it was A BIT tight ON THE SIDE.
Date published: 2019-02-12
Rated 3 out of 5
by
Michael S.
from
I tried this shoe because the Falcon was discontinued, much to my disappointment. The problem with the Benton is that the toe front is pointed toward the center, like a speartip, instead of angling and lengthening toward the inside of your foot. This may work for some but doesn't for me, so I'll be looking for a different shoe by SFC next time. In the meantime it's comfortable enough to work so I'll be grinding my money's worth out of it.
Date published: 2018-02-01
Rated 4 out of 5
by
Danny86
from
Great quality
Benton... price is fair, comfort is good they are pretty light I just wish the look was more sporty
Date published: 2020-07-09
Rated 1 out of 5
by
Guyt1320
from
To narrow. Not sure if I will ware them.
I wore them a little and to tight in the across the toes
Date published: 2019-10-14