PF Flyers Sandlot Center HI - Canvas
is rated out of
5
by
38
.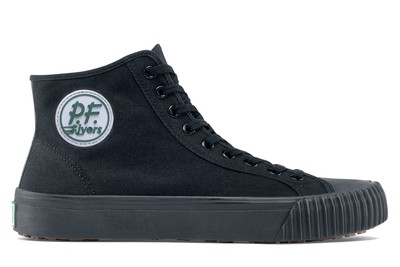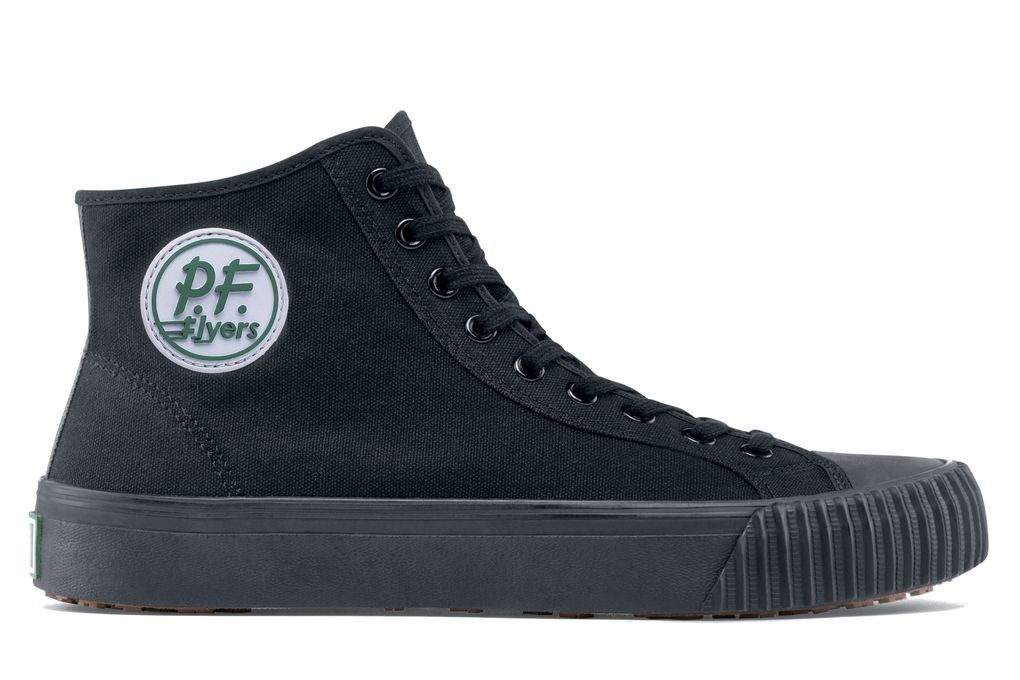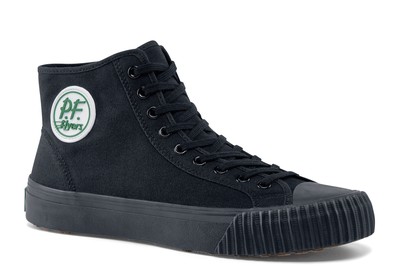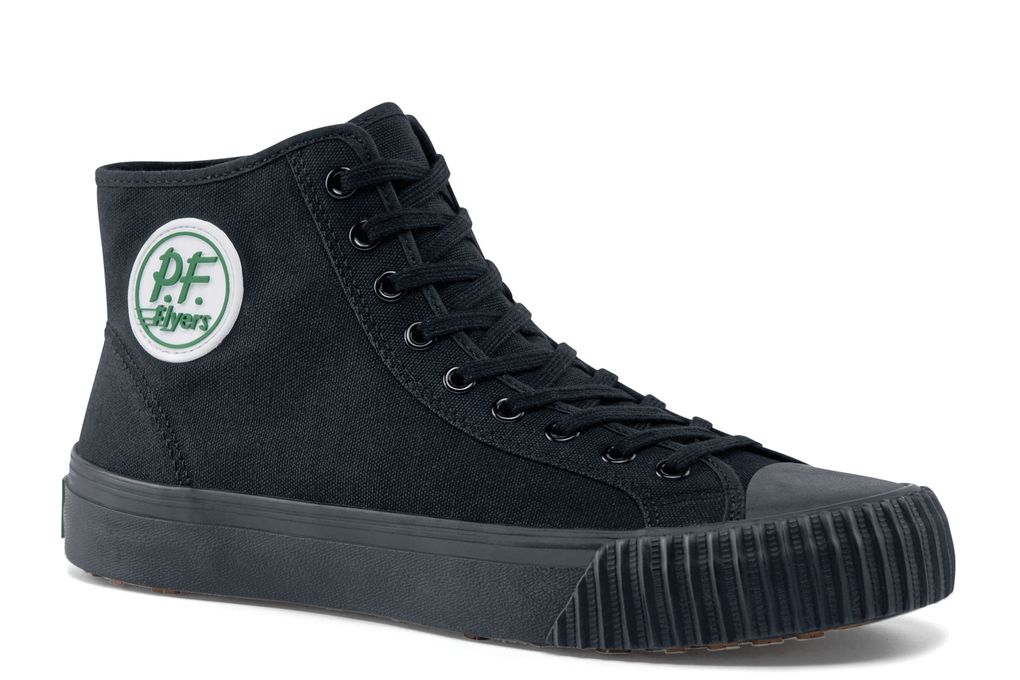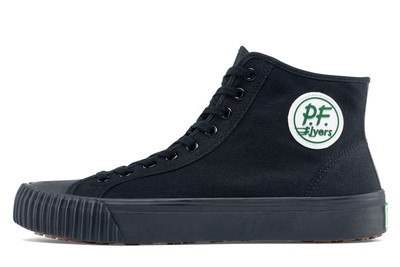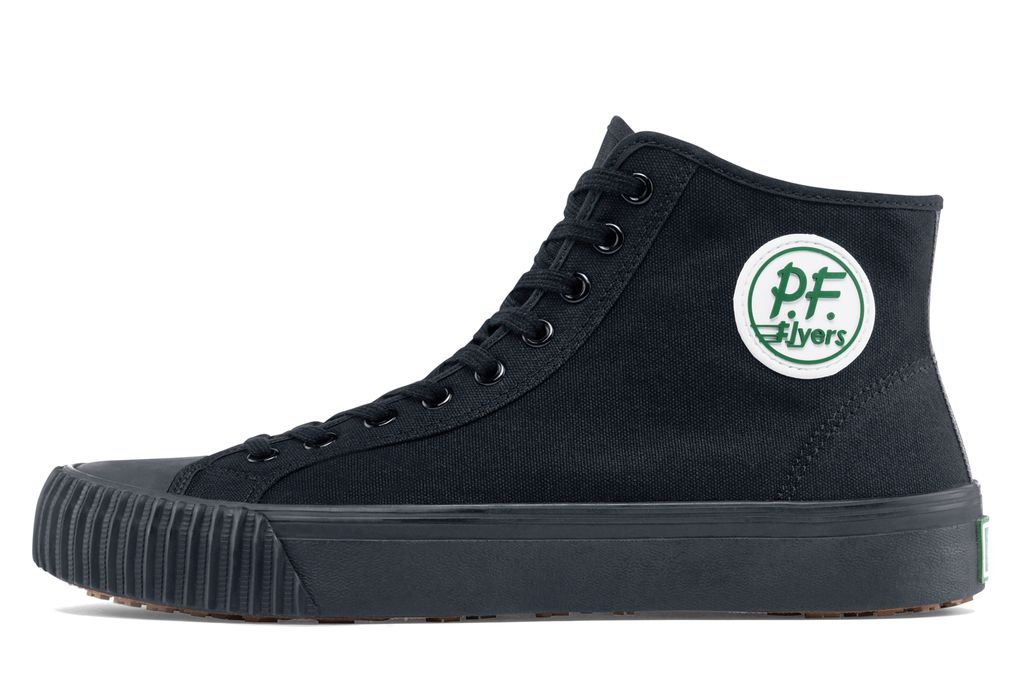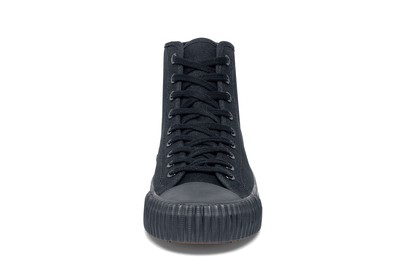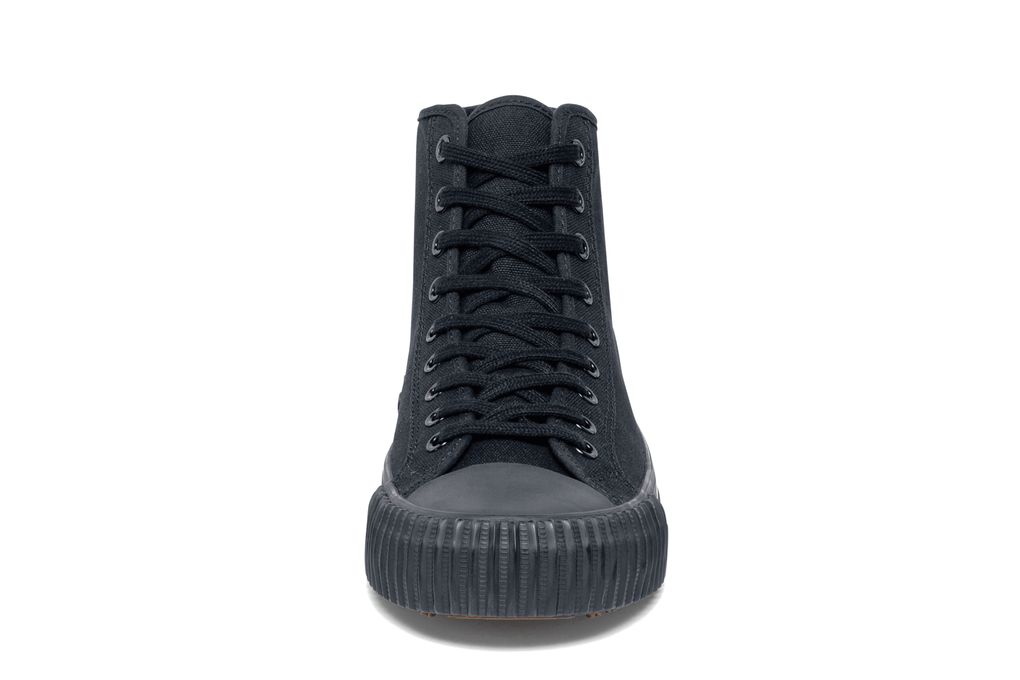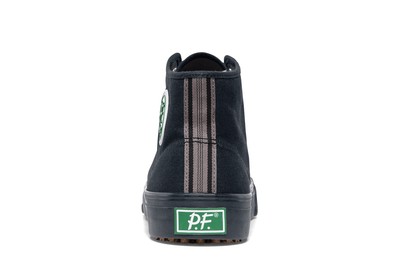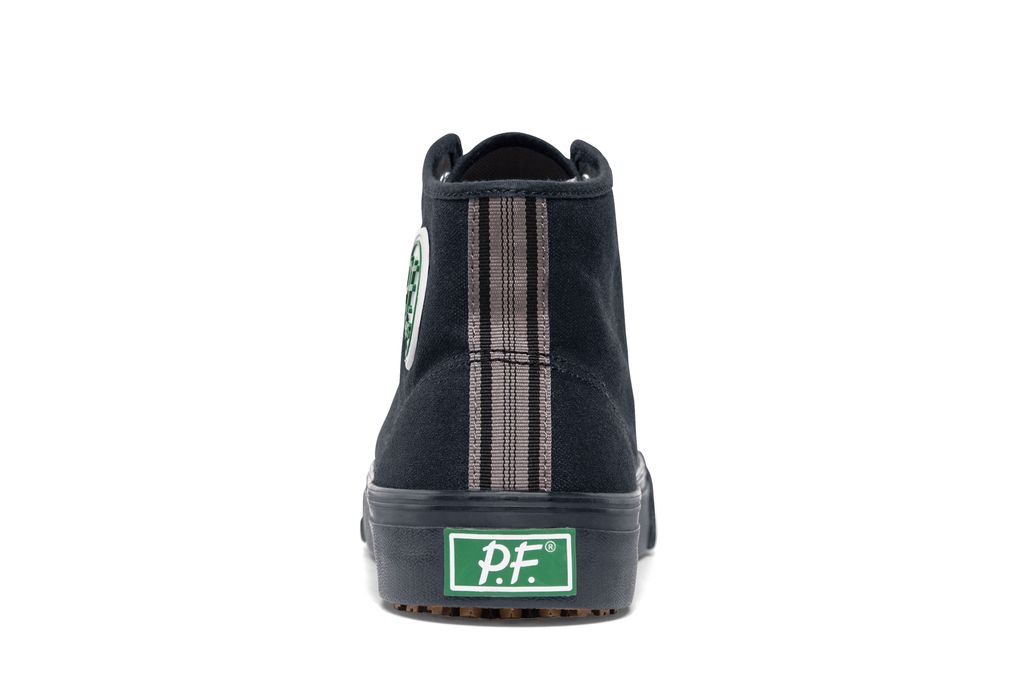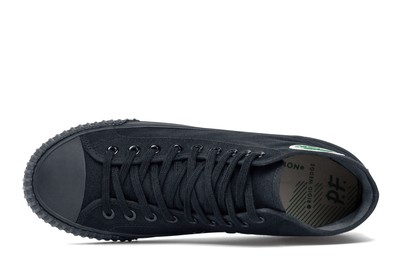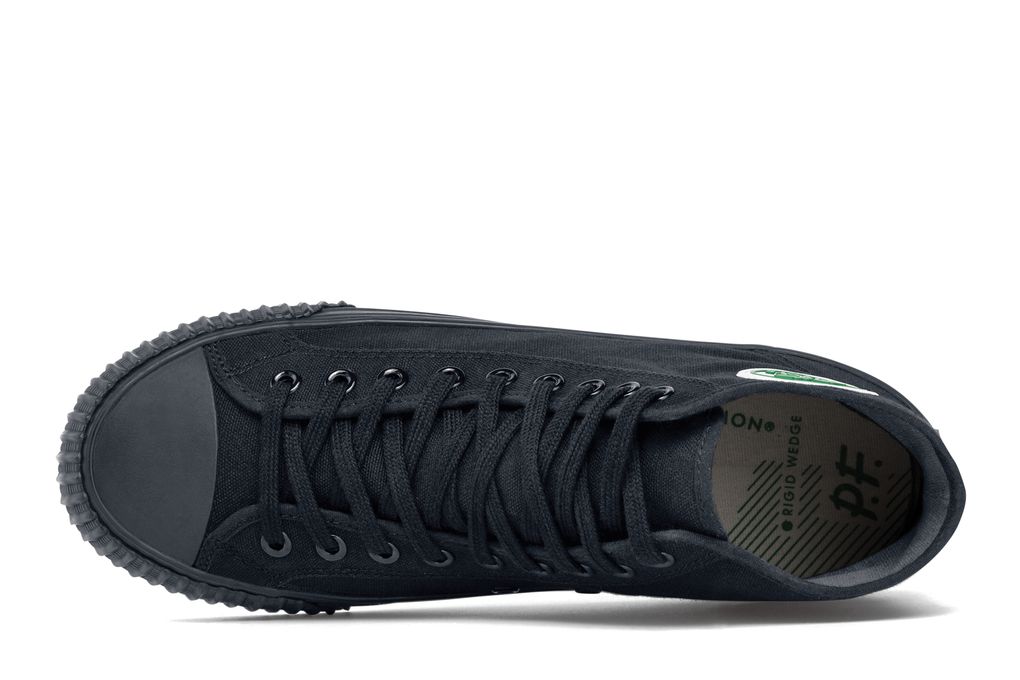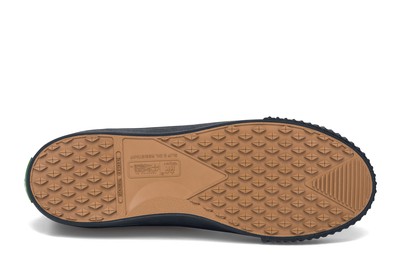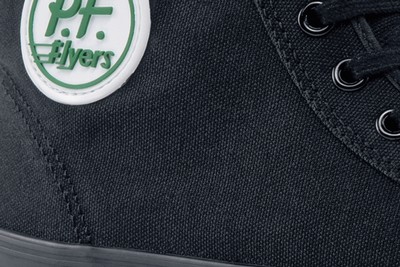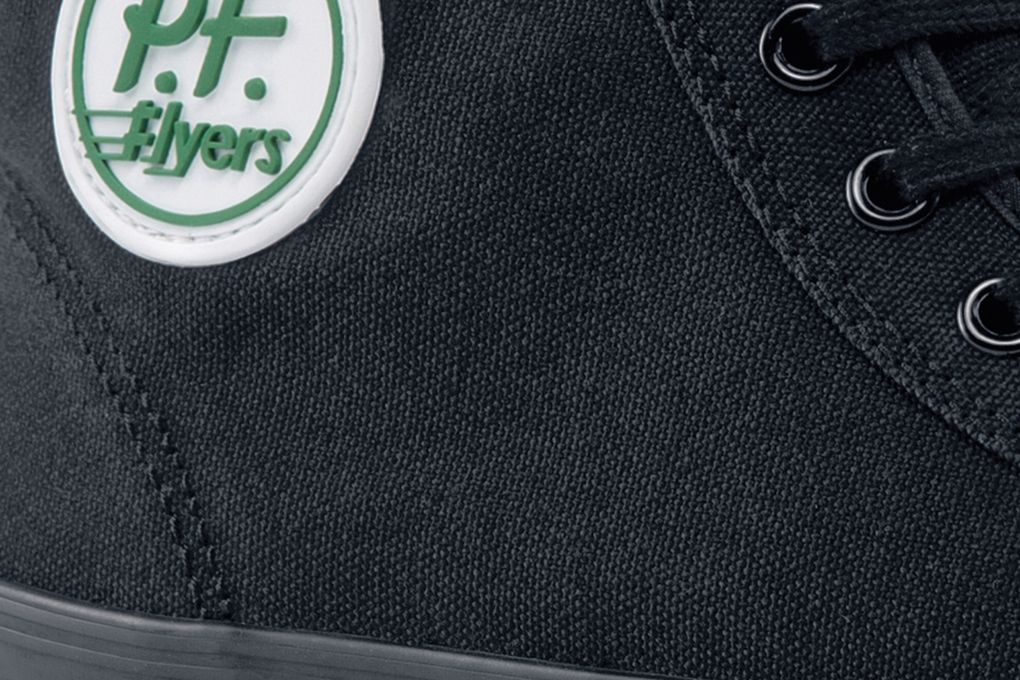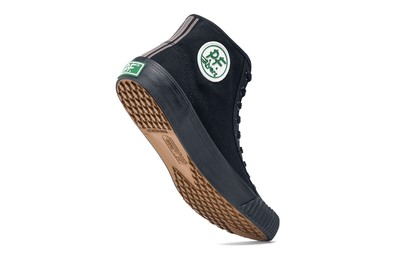 PF Flyers Sandlot Center HI - Canvas
Negro, Estilo# 45913
Descripción y características:
El Sanlot Center HI es un zapato deportivo clásico americano genuino tipo bota, de lona, que seguramente no pasará desapercibido. El distintivo zapato de estilo casual de PF Flyer viene con suela SFC resistente a obstrucciones y antideslizante, combinada con el cómodo inserto en forma de cuña que brinda una seguridad y comodidad insuperables a toda hora del día.
Antideslizante: Suela resistente a resbalones SFC superior.
Parte superior de lona
Suela resistente a obstrucciones
Also Available
Rated 5 out of 5
by
anon
from
awesome
I've loved pf's since my boy benny was able to outrun that dog in the sandlot, so i ordered them right when I found out they were available in non slips so i could use them for work. They take a couple weeks to break in but are perfect after that. If you have a wide foot, I'd recommend ordering them half a size bigger since they fit me perfect and I have relatively skinny feet.
Date published: 2018-12-18
Rated 5 out of 5
by
Ymemphis
from
Great shoe for those that wear this "type"
This is a fantastic shoe. Great quality and comfort all around. If your just looking for a cool shoe and you have not worn these types of shoes before i.e. converse or pf flyers they are most likely not the ones for you, the sole and support is very little and if your used to a pillow underneath your feet it wont be the same. But if you wear these types then yes get them they are awesome!
Date published: 2018-09-27
Rated 5 out of 5
by
the great bambino
from
for-ev-er
they make me run faster and bus harder. ...
Date published: 2018-11-21
Rated 5 out of 5
by
Stevie R
from
Best work shoe I've ever owned
At work, I like to be a little fashionable even if I'm just working in the kitchen or behind a register. I want comfort both physically and mentally and these shoes make me feel so cool lol. I hated the way most work shoes looked. They LOOK like work shoes. I've even taken these bad boys hiking and they hold up then. The canvas is almost dirt proof, they stayed so clean even on straight dirt trails. I have bought 2 pairs so far and cannot wait to buy a new pair when these wear down, which after 3 years, they still look practically brand new. I have my work pair and my everyday pair. Cannot say how much I appreciate shoesforcrews for having stylish option!
Date published: 2021-08-19
Rated 3 out of 5
by
Kurmoop423
from
MEH.
I love the style of these shoes, especially because they are referencing the sandlot. I'm a fan of converse and vans so I bought them. Being a front of house bartender I needed a bit of style. They took so long to break in. Very uncomfortable. Especially when I work 7-12 hour shifts. Similar to other reviews and personal reviews from friends of mine who have the same shoes, we all agree on the flaws. Ankle blisters are one thing but the pinky toe blisters and Calluses are so bad. I think it might just be there design of the shoe because I have narrow feet. I've been wearing them for more than a year and writing this review because they are still uncomfortable and after shifts the same blisters happen. I won't buy these again.
Date published: 2020-10-13
Rated 4 out of 5
by
Anonymous
from
I was on the bus and a passenger was wearing this shoe which caught my eye. The distinctive large emblem in green was really cool. I got on the internet and found that it was sold by Shoes For Crews and I ordered it right away while I was still on the bus.The history of the shoe was also interesting and then I remembered that I had worn these tennis shoes when I was a child in the 1960's. I had never seen or noticed anyone else wearing this shoe which I liked because they are different. Call it a baby-boomer flashback. I have not worn them out of the house yet but when I tried them on I found the size was true to size and they were a little snug but still comfortable. Almost an extension of your feet. As far as the grip; when I walked across my carpet they were sticking to it like glue and on the hard floor stopped on a dime. They will be great on wet pavement which we get a lot of in Seattle. I am pleased with my purchase and all my friends love them and some are ordering a pair for themselves.
Date published: 2018-05-10
Rated 3 out of 5
by
Jacky
from
Cashier
The very first week it was very hard to wear these shoes. They took forever to break in, but ive had these for a few months now and they feel a little bit better. I don't lace up as tight as I normally would so it gives it some space. They are the sturdiest shoes for crews shoes ive had so far, but I am not sure I'll order them again. My pinky toes are a little smooshed in them so I've developed hard tissue/corns on them unfortunately. So stay away if you even have the slightly wider than normal feet
Date published: 2018-09-11
Rated 1 out of 5
by
Donna M
from
Love the style but coming apart after only 6 mos!
Got these at the beginning of September but after a few months the canvas started coming apart around the seams, and now 6 months later they are barely holding together by a few stitches. I work full-time, but as a manager I just walk the store a lot checking in, and thought these would last at least a year, but unfortunately these just don't hold up well. I've worn Non-Slip shoes for almost 15 years and this is the worst I've seen a pair of shoes hold up, ever! Very disappointing.
Date published: 2020-04-05