Milano
is rated out of
5
by
19
.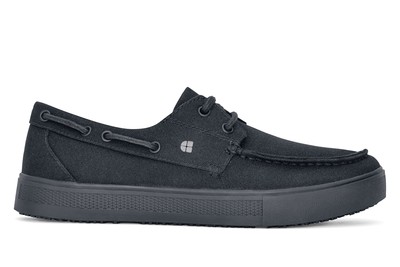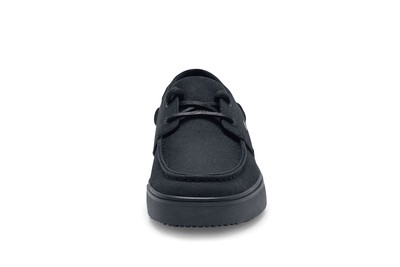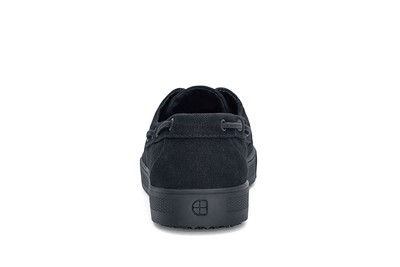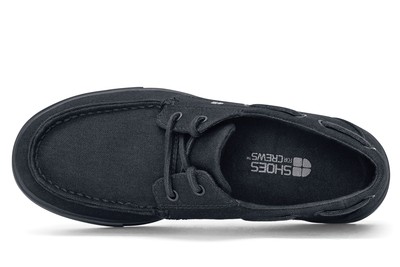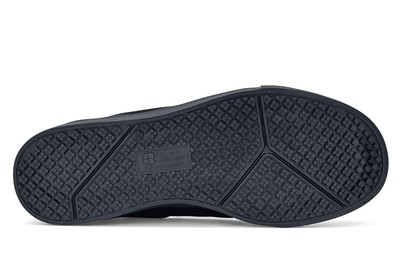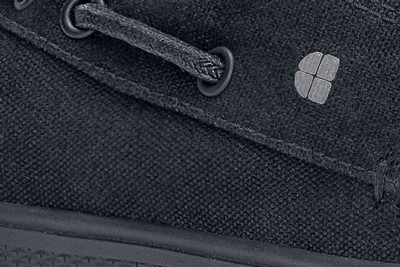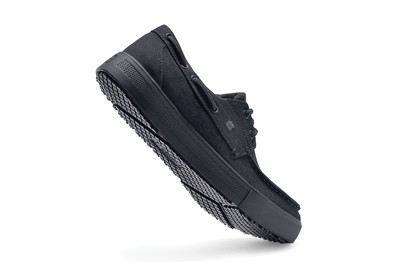 Milano
Mujeres Negro, Estilo# 47783
Descripción y características:
Inspirado en los estilos de los zapatos náuticos, la construcción del Milano presenta un acolchado grueso, protección contra tropiezos para mantenerla segura y protección contra derrames de líquidos peligrosos en la superficie de sus zapatos.
Antideslizante: Suela resistente a resbalones SFC superior.
Resistente al agua: Tratado para repeler líquidos de la superficie.
Acolchamiento adicional : Nueva tecnología de plantilla y construcción acolchada que brinda mayor comodidad.
Rated 1 out of 5
by
Brinny22
from
Wish I had returned them immediately.
I bought these because they look great and are noted for extra padding for comfort. I work in a very busy restaurant where running in circles all day is a given and the "comfort padding" in these wore out in the first two weeks. I'm really sorry I didn't invest in a better pair of shoes. I shouldn't have to buy a new pair after 3 weeks. No support even when they were new. They may look good if you work 3 hr shifts, but I recommend trying something else. Your feet will thank you later!
Date published: 2018-10-10
Rated 3 out of 5
by
orrnot
from
Comfy and stylish
I waited for this shoe to restock for so long but after buying them I feel like my wait was in vain. You will slip in these shoes if you're in a rush, they are very hard to keep clean and I haven't even had them 60 days and the threading is coming out of the front of the shoe on top. I really like them because of the comfort and the relaxed feel it gives my uniform since I work at a sports bar but I am not happy that I'm looking for shoes so early.
Date published: 2018-11-28
Rated 4 out of 5
by
Tiff
from
Very Comfortable
This shoe is stylish and comfortable. I haven't slipped once yet, which is awesome also. Great for my easier work days. Didn't give 5 stars because it gets so dirty too quickly because of the shape, and I can only wear them 6 or so hours before my feet start hurting. I do a lot of standing in one place, so on my longer work days I wear a more tennis shoe work shoe. It is easy to clean however, despite my negative remark.
Date published: 2018-11-24
Rated 2 out of 5
by
Beersss
from
They look good for about a month
Hard to clean, the seams around the toes busted quickly. I should have returned them once I noticed, I've had them for a few months and they are trash already :(
Date published: 2018-11-23
Rated 3 out of 5
by
Meli
from
Not comfortable
The shoe needs better insoles. There isn't enough padding. If you have lower back problems these shoes are not for you.
Date published: 2019-06-29
Rated 4 out of 5
by
Vedejo
from
Non slip!
I work room service so I'm running through the kitchen and all over the hotel. I've been wearing these for 6 months and havent slipped at all. The one down side is they got dirty pretty fast and they're hard to clean. I've started to wear the insoles down since I'm on my feet for so many hours running but these have lasted very well.
Date published: 2018-12-13
Rated 5 out of 5
by
Crystal S.
from
I love the look and feel of this shoe! The only thing I kind of have a problem with is the fact that they are harder to clean. But overall they are a very comfortable and nice looking shoe!
Date published: 2017-09-17
Rated 5 out of 5
by
Joni H.
from
I absolutely love these shoes! Not only are they very comfortable but they look good with shorts too! 2 thumbs up for me!
Date published: 2018-05-10