Bullfrog Pro 10 Inch - Soft Toe
is rated out of
5
by
68
.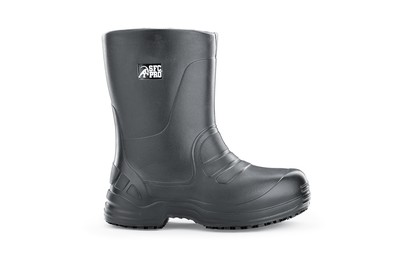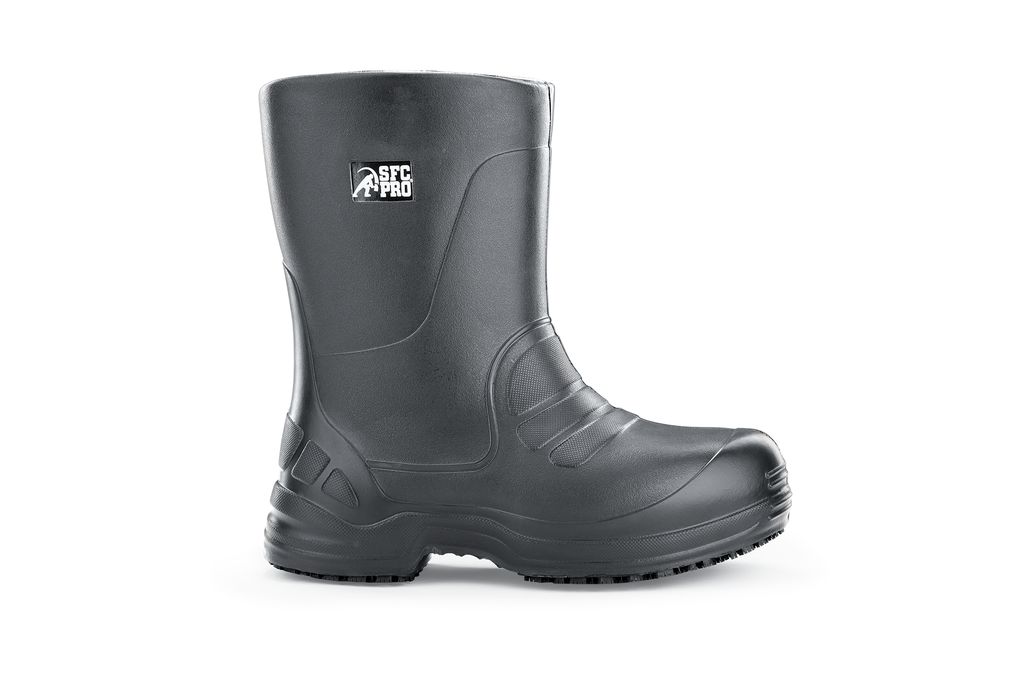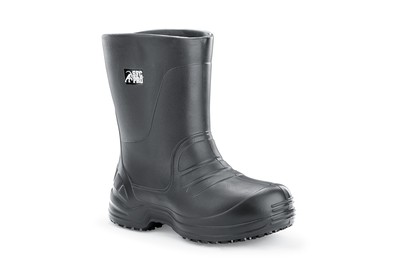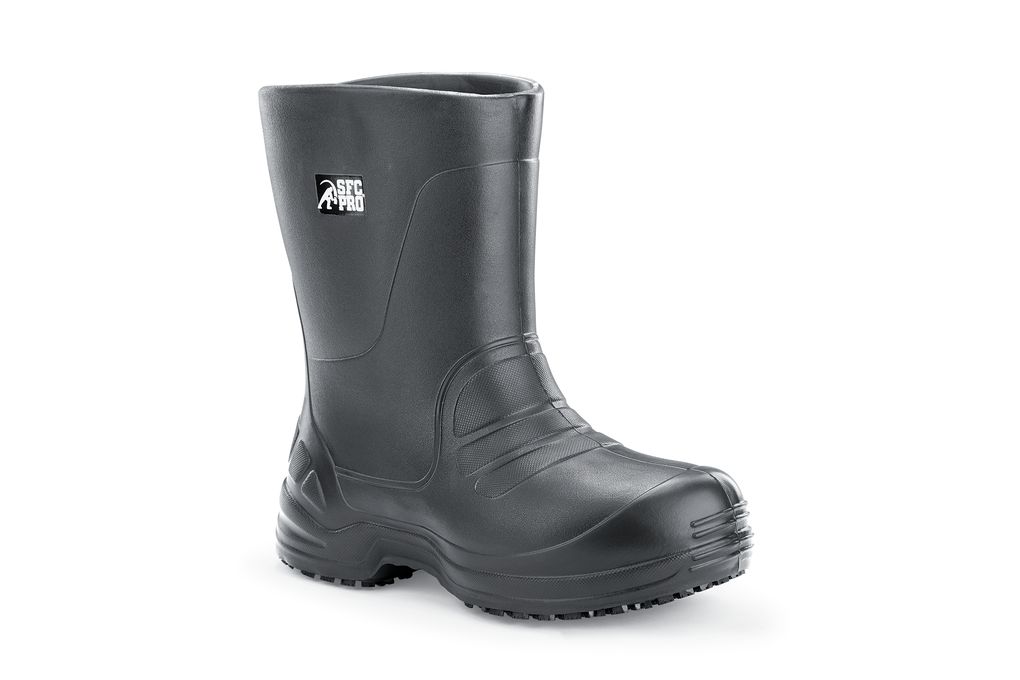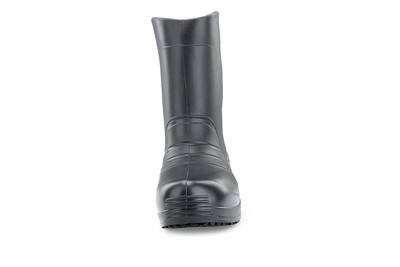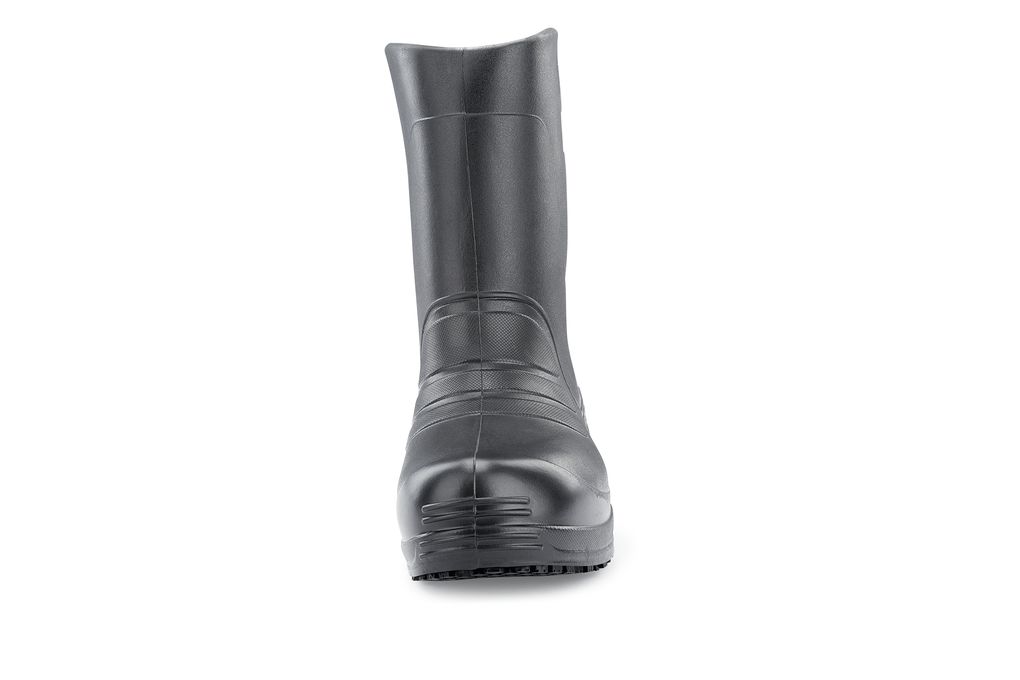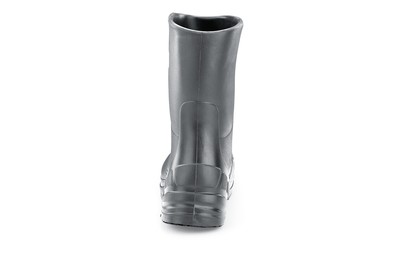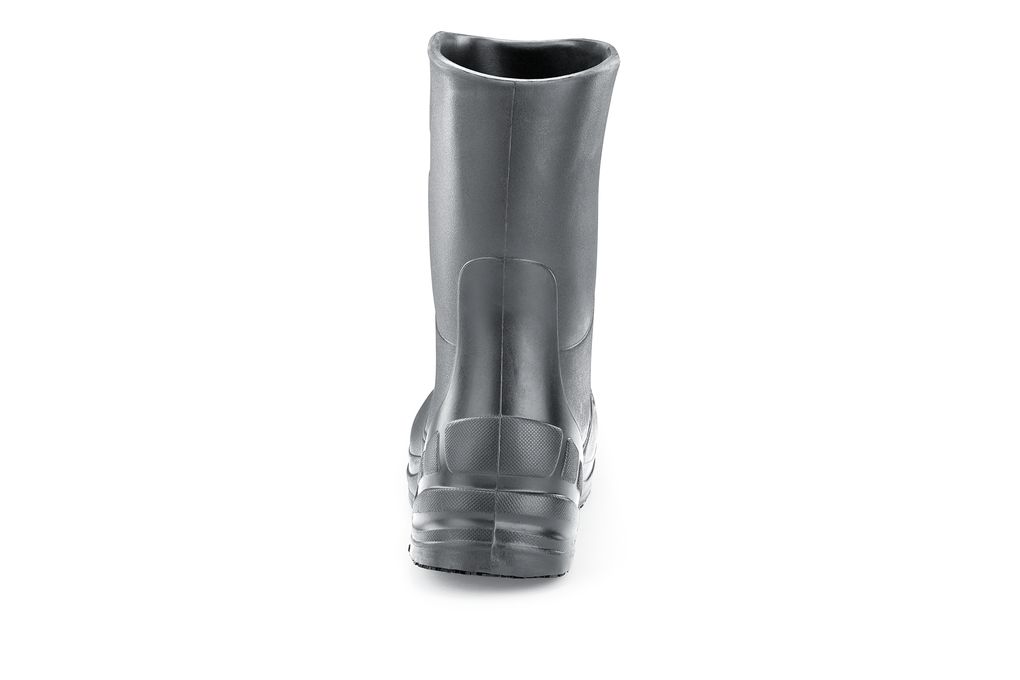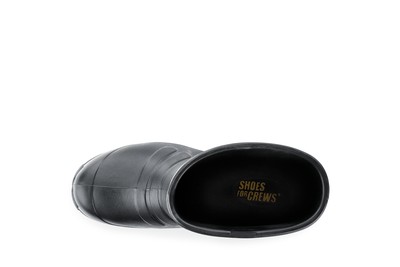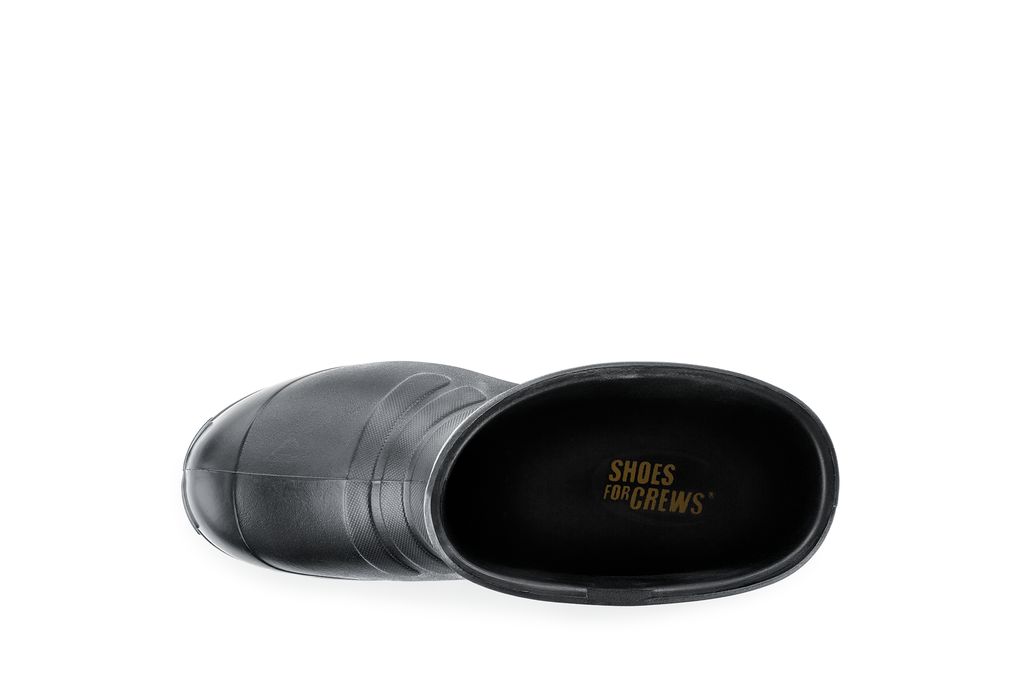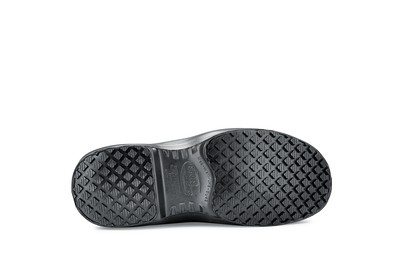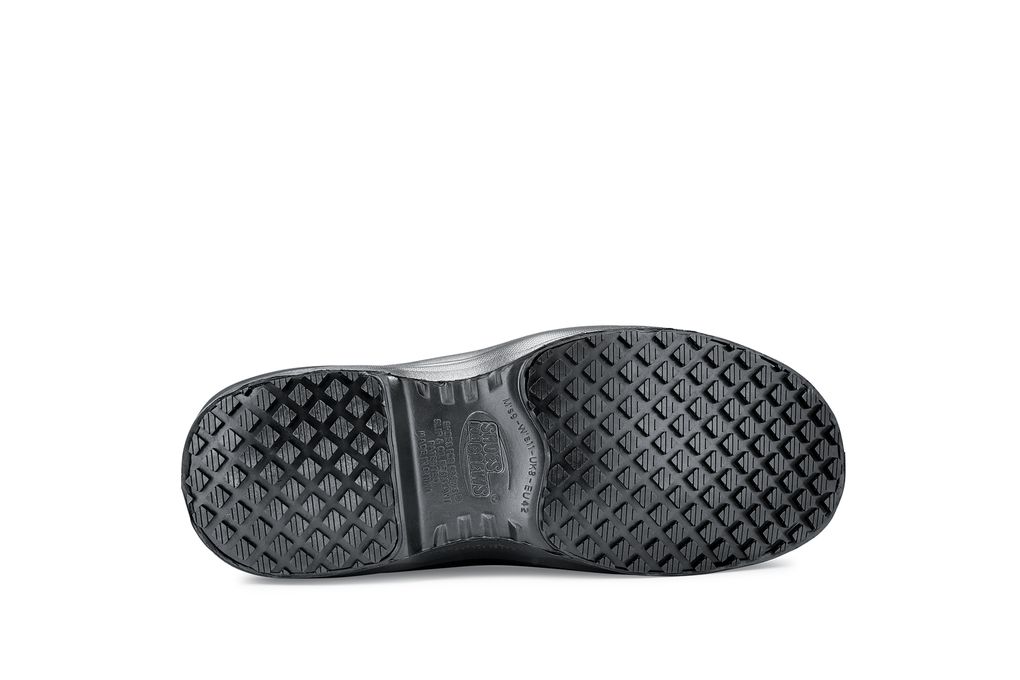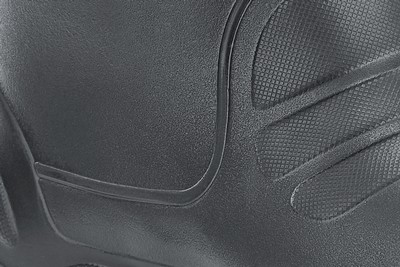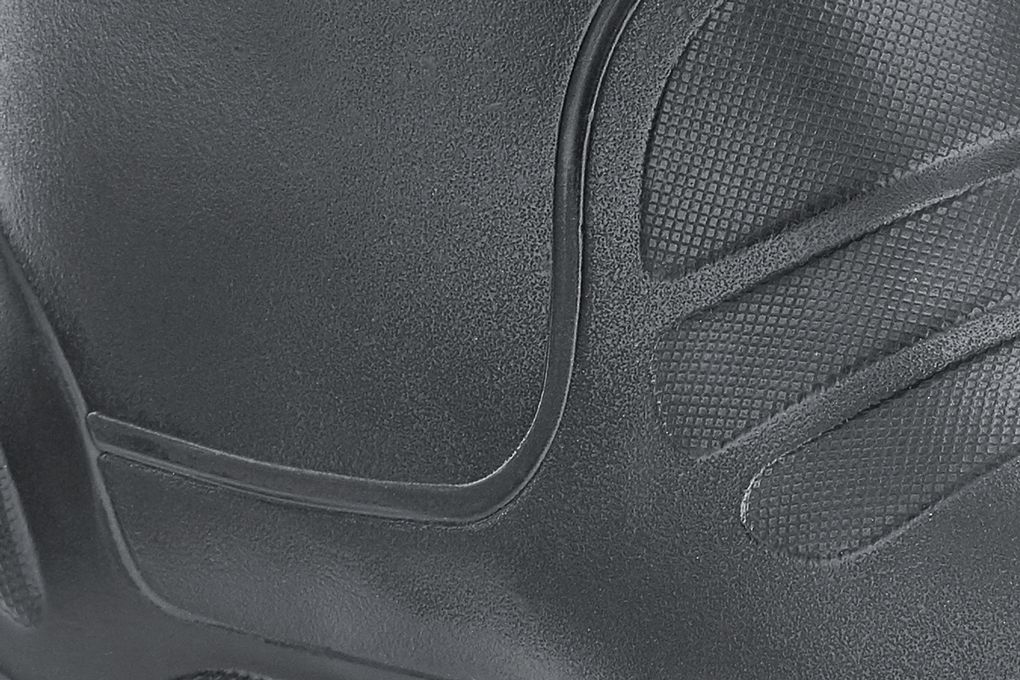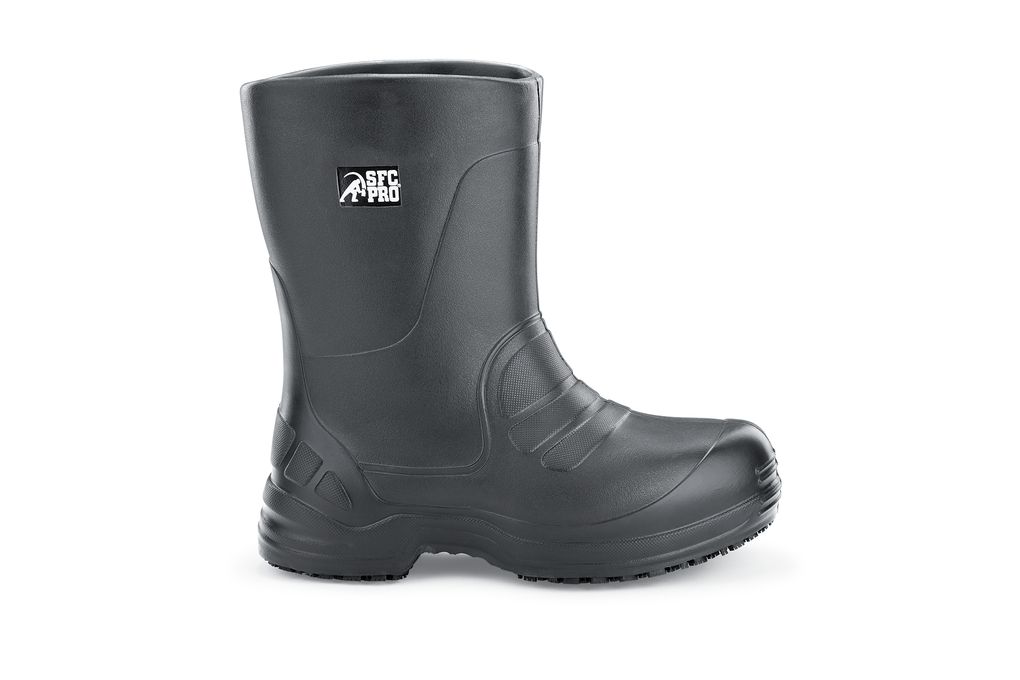 Bullfrog Pro 10 inch - Punta Suave
Negro, Estilo# 5005
Descripción y características:
Cuando el trabajo exige más, esta bota durable a prueba de agua es la respuesta.
Antideslizante: Suela resistente a resbalones SFC superior.
Resistente al agua: Tratado para repeler líquidos de la superficie.
Plantillas acolchonadas removibles
Rated 5 out of 5
by
Anonymous
from
Best boots I've purchased! The floor at my job is like sandpaper, slip resistant and safe to walk on but it gradually "eats" through your shoe bottoms. After purchasing too many expensive "lace up" work boots I finally took the advice of my coworkers and got a set of Bullfrogs. I didn't realize it at the time but they are the newer extra thick material. My primary concern was that they would feel like your average rain boot with minimal support, NOT AT ALL! Extremely comfortable heel cushion and it supports my ankles (unusual for slip on boot.) I ordered 1 size larger for comfort. Great Choice!
Date published: 2015-10-21
Rated 5 out of 5
by
Kenny A.
from
These boots run bigger than I expected. I ordered my normal size and even with the insole that was provided plus an extra orthotic insole they still slip off my feet like some loose house slippers. They are so loose in fact that they caused me to trip and rip a big hole in the toe of them. I love the comfort of them very much though. I work a full shift and no aching feet. so I'm going to give them one more try at a smaller size. If I find that they aren't as durable as I would like them to be, I may go with the guardian III's next time. I might have to sacrifice some comfort (or maybe not) because they look a little more durable.
Date published: 2013-10-25
Rated 4 out of 5
by
Leb Q.
from
I love this boot except that I need a wedge heel or flat heel. I eventualy ordered the old school leather, but I and I'm sure other customers would appreciate if you all could make a similar boot with a wedge or flat heel.I work in chicken plants so i really need a waterproof boot. The Old School shoe is a temporary 'fix' (i luv your slipproof soles), but I will have to buy a waterproof wedge heel from another company if SFC can't come up with a heel that is comfortable for me. Thanks, Leb Q
Date published: 2015-05-12
Rated 3 out of 5
by
Jason M.
from
At first feel it was amazing. Literally felt like walking on a cloud of cushion. That's good and bad since my ankles tend to roll when not stabilized. Took them out for a spin and they performed good until my damp sock started quacking like a duck with every step I took. Best I can figure is that there is no lining (like other water boots on the market) which allow the minor slipping of the heel against the boot without friction which is causing the quacking noise. Can't get it to stop now even with dry socks so I'm unfortunately going to return them. It was worth the try.
Date published: 2017-02-12
Rated 4 out of 5
by
Ronnie P.
from
Dry feet was the goal and I am very satisfied in that regard. However after the first night of wear the boots pulled my socks down and rubbed my shins raw to the point of bleeding. I was going to return them or cut the fronts out to form. Instead I bought boot socks and use ace bandages underneath. It seems to work unless I do a lot of walking then I have to adjust the bandages and socks a couple times in an 8 hour shift. The soles are comfortable and the boots keep my feet dry.
Date published: 2014-03-27
Rated 5 out of 5
by
Vince B.
from
I have huge calves. that is why I purchased this half tall boot it is hard to find a full size boot that will go over my calves. I was surprised the rubber was so thick and usually rubber boots are uncomfortable but I stripped and waxed in the for 11 hours with no problem and sweating in the boots was minimal, comfortable boot. Another critical thing to me is that they cleaned up easy just hot water and and spray nozzle, great boot!
Date published: 2013-07-19
Rated 4 out of 5
by
brent h.
from
Not a bad pair of boots. They work for what I need to do around the place here when feeding the animals during wet weather. That's the Plus. Now the Con: Sent them back to get a larger size but for got return slip, called told them about mistake. Said all was good they would take care of it on there end. Got boots back a few days later and they were the same ones that I was trying to exchange. Called again and they said well sorry but mistakes are made, and with out return slip well you know the rest.
Date published: 2014-02-19
Rated 5 out of 5
by
Carol S.
from
I work in a poultry processing plant, so the floor is always wet and sometimes has fat, blood and viscera's on the floor. These boots are as safe as they come for this type of work. This company should try and market them to this field. I worked there for 20years and I'm positive that it would save a lot of slip, trips and falls. I now refuse to work in any other type of boots because these are comfortable and have great traction,
Date published: 2016-03-22