Darcy
is rated out of
5
by
6
.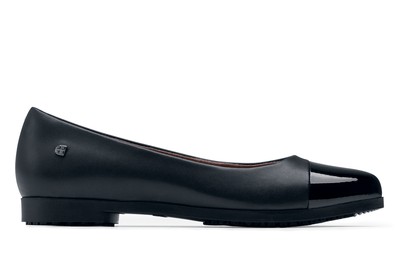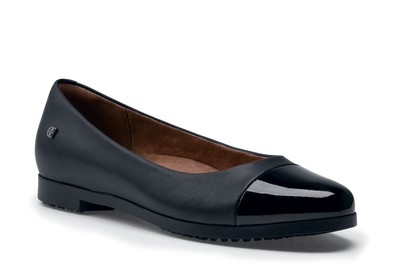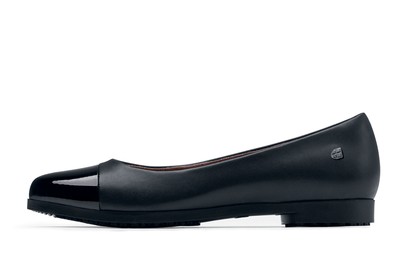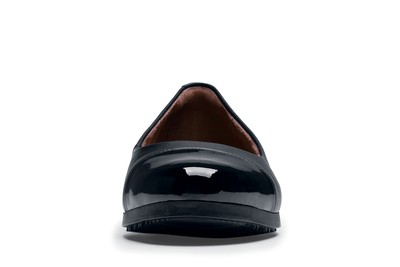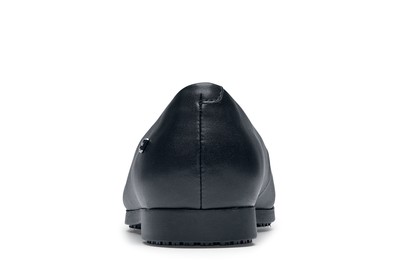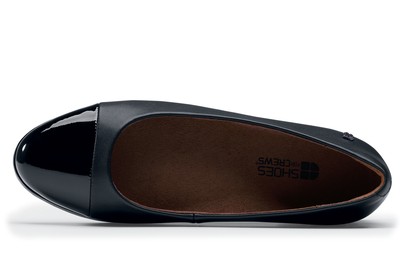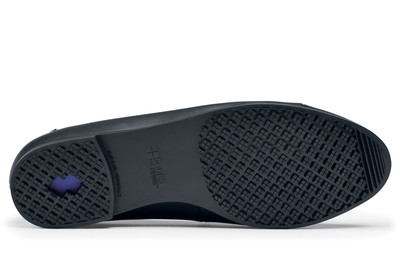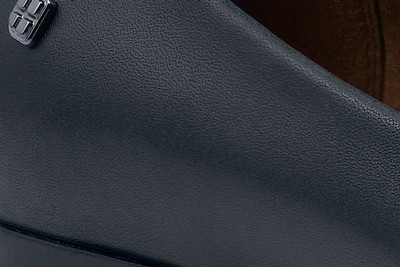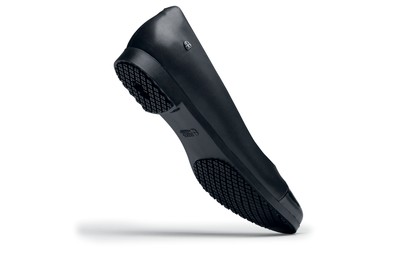 Darcy
Mujeres Negro, Estilo# 51901
Descripción y características:
El Darcy le viste para el éxito diario sobre la marcha. Estas zapatillas de vestir sencillas y clásicas cuentan con nuestra eficaz suela antideslizante que ayuda en transiciones más suaves y seguras entre las diferentes superficies del piso. La parte superior resistente al agua ayuda a repeler la humedad, mientras que las plantillas removibles mejoran su comodidad.
Antideslizante:
Resistente al agua: Tratado para repeler líquidos de la superficie.
TripGuard: Disminución de la zona de peligro de tropiezo para permitir el movimiento del fluido entre entornos resbalosos.
Rated 4 out of 5
by
Adela42
from
Give it a few days!
Ordered in my usual size (wasn't sure because some said to order up one). They did pinch my toes and almost gave me blisters on my heel. I put on some bandaids and battled through because I really wanted them to work out. After 3 - 4 days they stretched out. I bought heel cushions and that helped a ton. I've now had them about 2 weeks and I love them! Super cute and comfy.
Date published: 2019-07-21
Rated 3 out of 5
by
Little
from
Cute, semi comfortable but super noisy
I wonder if there is a way to get rid of the wet rubber sound when you walk. I love the shoes but I do not love the sound I make each time I step.
Date published: 2019-07-13
Rated 3 out of 5
by
Abionca
from
Pretty but hurt
I agree with other reviews that these shoes hurt and don't really break in that much. I thought because I have narrow(thin) feet I'll be fine but nope! These shoes push down on my pinky toes and the lining cuts into my big toe's bone on the top of my left foot. They work fine but not comfortable. They are hard to fully break in because I don't want to wear them :-/ $60 down the drain.
Date published: 2020-02-29
Rated 4 out of 5
by
Chapman6
from
Happy with this purchase
Really am liking them. I would never wear them or choose to buy them but we are required to wear sfc at work. I like these because they are dressy enough. Simple so go with everything. They are comfortable I ordered my regular size. The first two days I wore I was worried I would have to send back but they feel fine now.
Date published: 2020-01-08
Rated 2 out of 5
by
kboccardiward
from
Nice looking shoe for narrow feet
There was nothing really wrong the shoe it self . They came looking very sharp, classy, and professional. However, I have wide feet and after wearing these the first day I had blisters on my toes. Shoes for crews did make return exchange a breeze to navigate through. I truly appreciate it.
Date published: 2020-07-09
Rated 5 out of 5
by
Hostess
from
So happy
The shoes are wonderful and they are very comfortable and dressy looking.
Date published: 2019-10-20