Bullfrog Elite - Composite Toe
is rated out of
5
by
10
.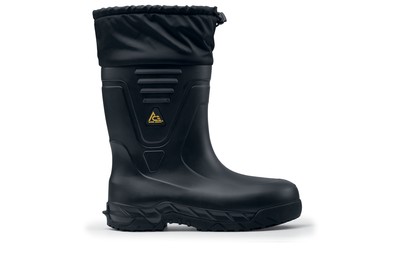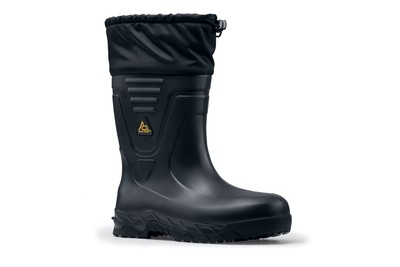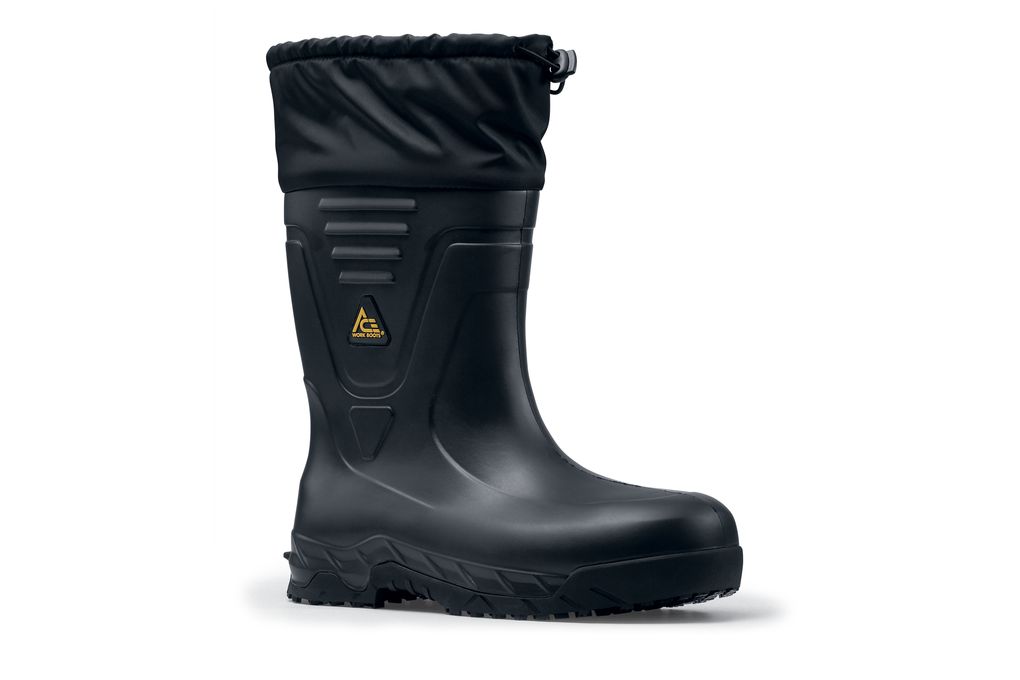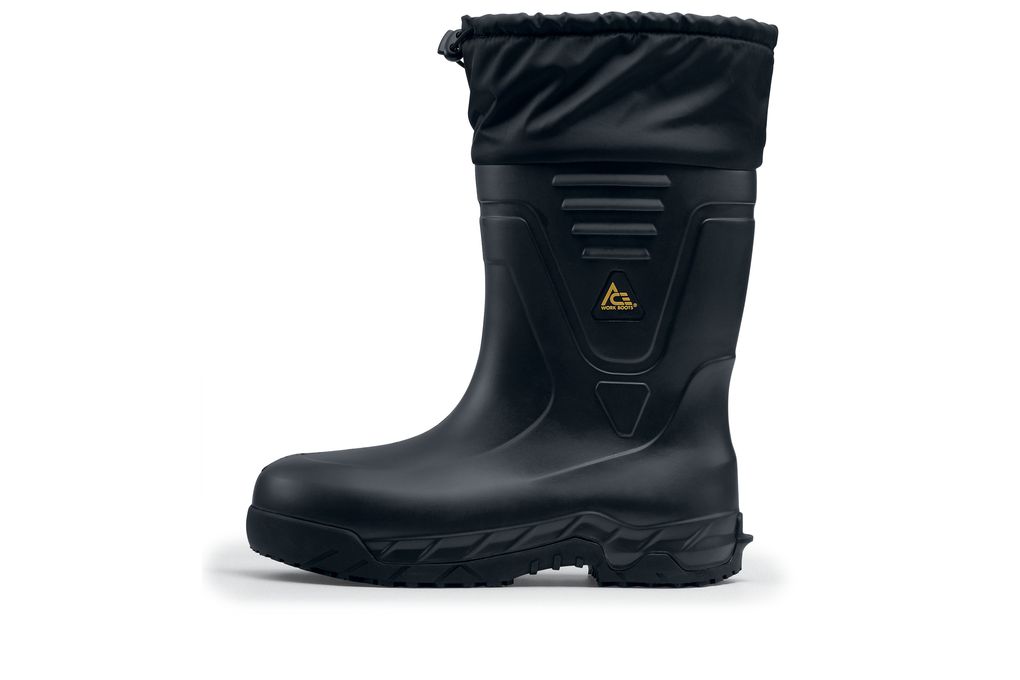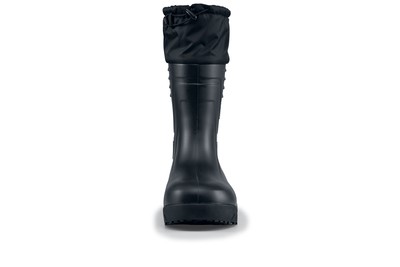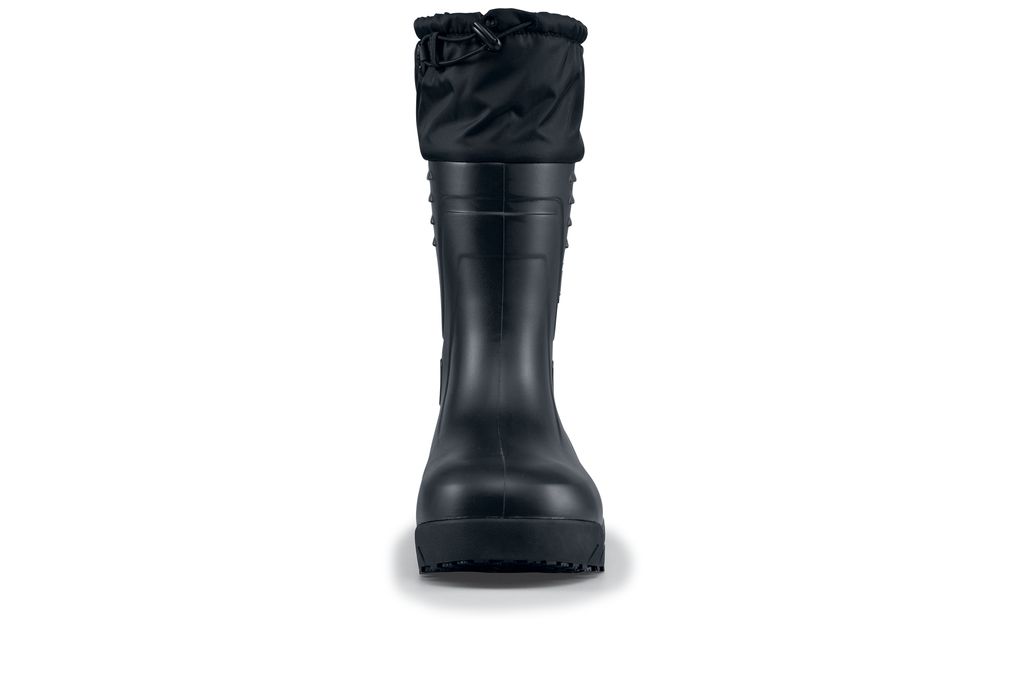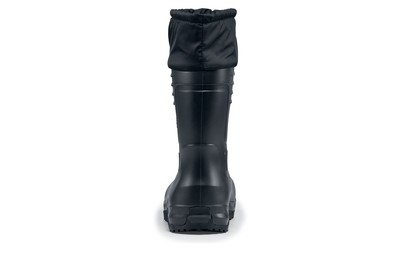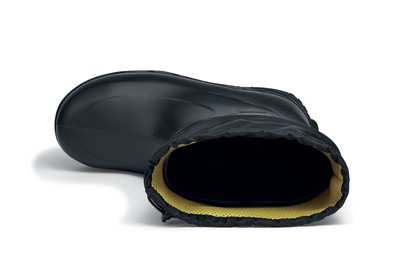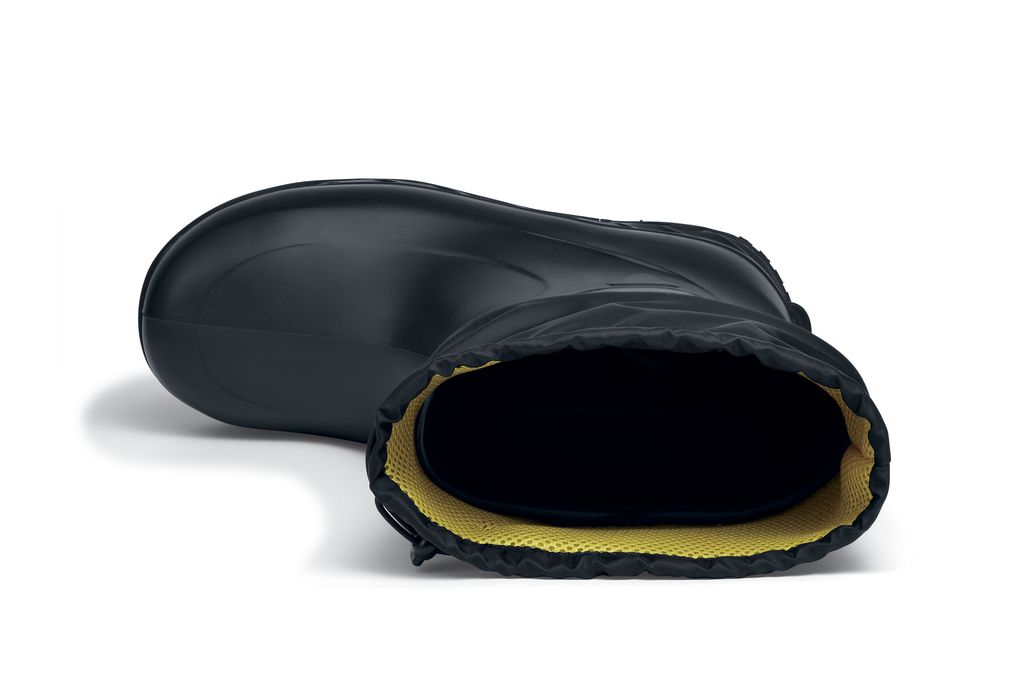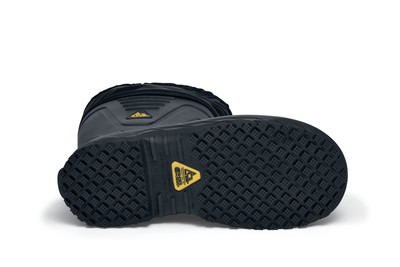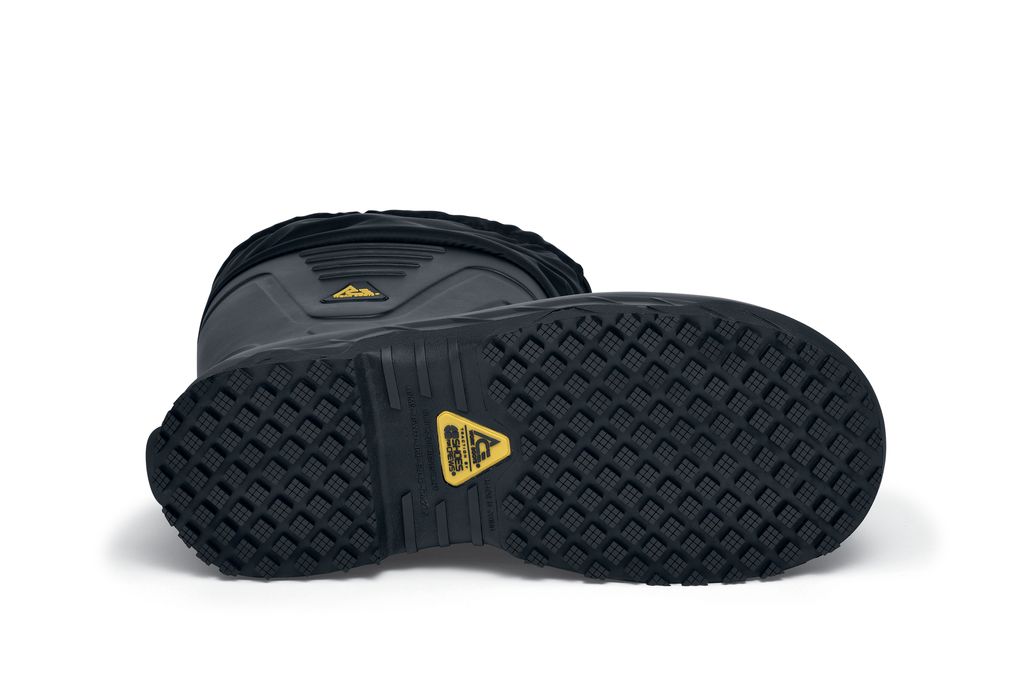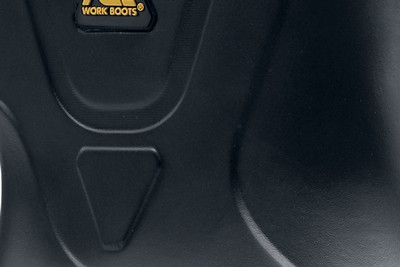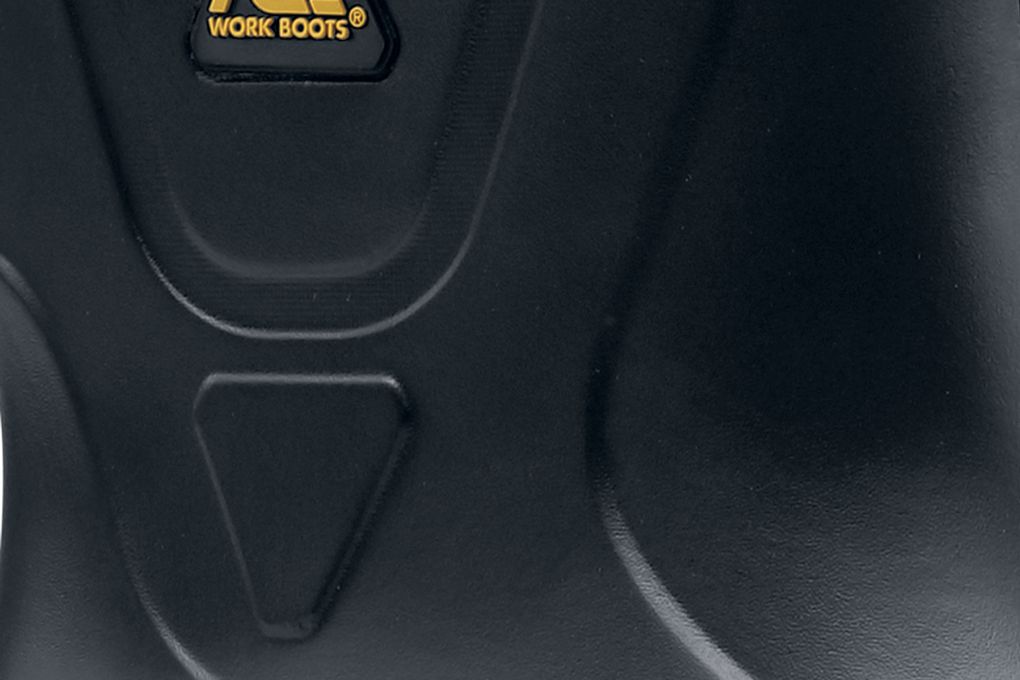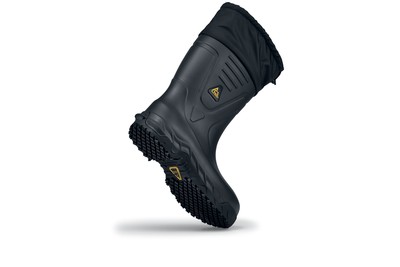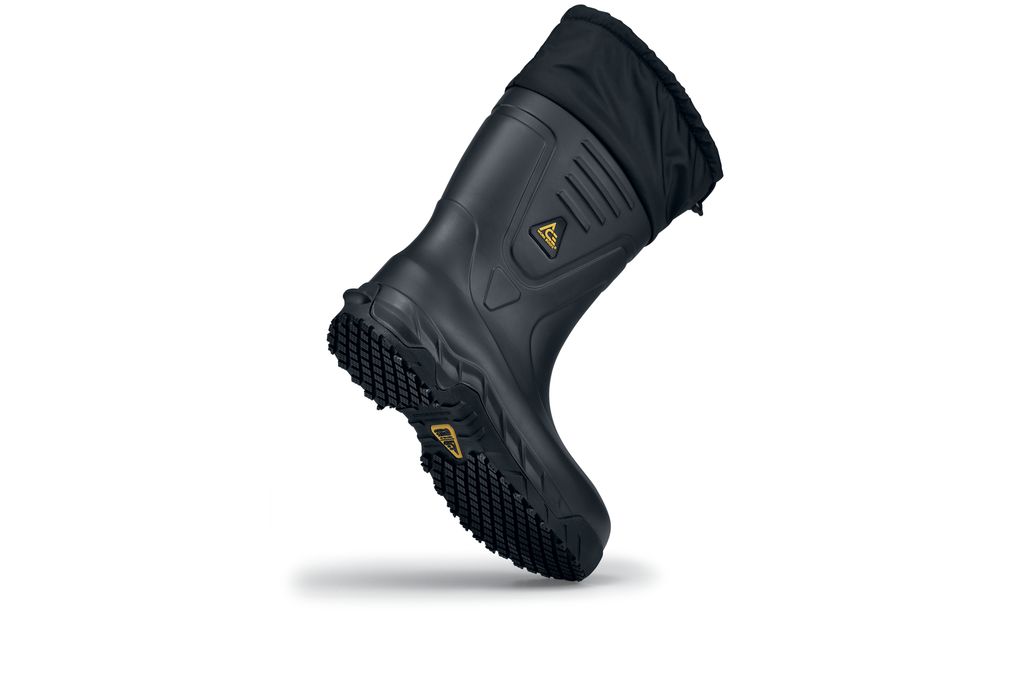 Bullfrog Elite - Composite Toe
ACE Workboots
Negro, Estilo# 71845
Descripción y características:
Diseñado para ayudarlo a mantenerse seguro y seco a pesar de esos trabajos sucios, la parte superior resistente al agua de la bota de trabajo ACE Bullfrog Elite tiene una banda ajustable para ayudar a evitar que le entre líquido desde arriba. Esta bota de punta de seguridad compuesta cumple con los estándares ASTM F-2413 y tiene una clasificación de 75, clasificación contra riesgos eléctricos (EH) y una placa de protección en el talón para retirarlo fácilmente.
Antideslizante: Suela resistente a resbalones SFC superior.
Easy Clean: Superior SFC slip-resistant outsole with our patented clog resistance built in.
Resistente al agua: Tratado para repeler líquidos de la superficie.
Rated 5 out of 5
by
Anonymous
from
Ideal for Kitchen
I work in Dishwasher and occasionally get water in my shoes, (I actually got athletes foot from it...) So I thought these would help with their neat little sleeve above the ankle to tie off from getting water inside. So far, I'm pleased. The boots are very comfortable inside, my first day I didn't even feel my feet that tired. They're pretty slip resistant, which is necessary in the kitchen because there's slimy water everywhere and the sleeves are cool, haven't gotten my feet wet at all. Although as I move around, the sleeves sink into the boot, but they are still sealed. I'd definitely recommend.
Date published: 2020-03-11
Rated 5 out of 5
by
davin
from
Great
I must say they look and feel great love the style and yes they grip the restaurant floor feet stay dry the boots live up to it's name I ordered them September 29 got them Oct 5 /2019 plus it so soft in the in side
Date published: 2019-10-06
Rated 4 out of 5
by
SymoneD
from
Great boot for the price
Great boot, but the boot is a little uncomfortable until you break them in. They are kind of heavy, but that is expected being a boot. I do think that the shoe works best with an insole and work boot socks!
Date published: 2020-12-20
Rated 5 out of 5
by
Jazzy
from
Love them
They are very comfortable for standing 12 hrs even if it a 3 days a week and last along time. Easy to keep clean and warm pn the inside. I would recommend anyone to buy them.
Date published: 2021-01-28
Rated 5 out of 5
by
Mathus
from
Awesome
Bought two pair and they are awesome. Very comfortable after working a 12 hour shift.
Date published: 2020-09-29
Rated 5 out of 5
by
Windzo1700
from
Water Proof God
Might get a second pair just because they are fashionable as well lol…
Date published: 2021-09-24
Rated 4 out of 5
by
blacksamurai561
from
Great for keeping feet dry
love the sleeves on the boots, keeps my feet dry. sometimes they feel heavy but that's with most of the boots anyway. I just wish that the sleeve would stay up somehow I occasionally find myself pulling the back up. but overall the best boots out there if you work around water like I do as a dishwasher.. great boot
Date published: 2020-04-12
Rated 5 out of 5
by
Hot mess
from
Brewer
Made for the wider foot unlike most shoe ware now. Although I still wear pants over boots, the sleeve gives me extra security in case of spills. Composite toe doesn't heat up/ freeze toes like can I would highly recommend socks that keep your feet cool and dry as they don't breath.
Date published: 2021-10-04