Hard Work by You; Innovation by ACE®
Unsurpassed comfort, durability, and safety are what ACE® footwear delivers. From our most recent styles like the ACE ARROW™ with REVIVE™ cushioning foam, to classics like the Bullfrog Elite—with a cinch top to keep liquids out—these are serious work boots that were made for tough jobs. Designed to withstand the test of long, rigorous workdays, ACE® industrial work boots give you the endurance of an athlete and the resilience to keep going.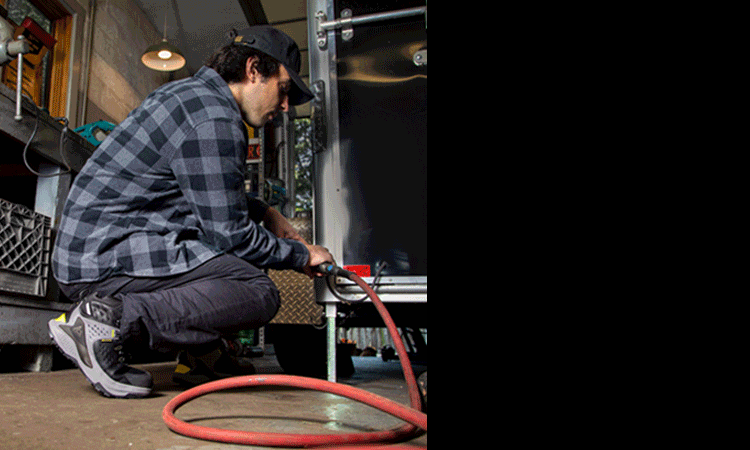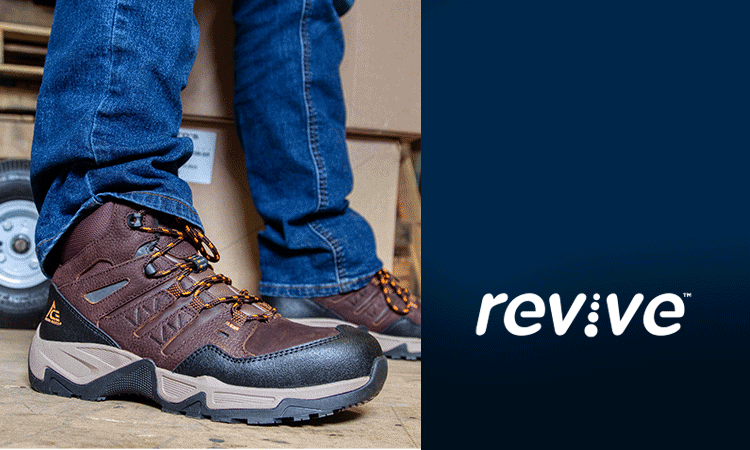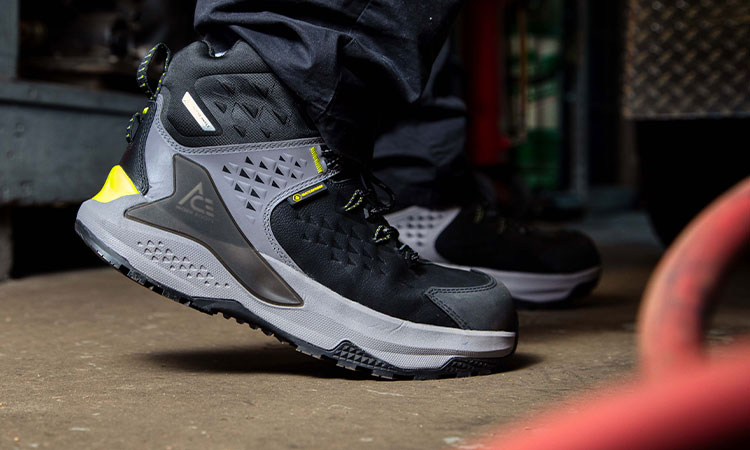 REVIVE™ Midsole —
a Cushioning System Like No Other
Bounce right back with an energized step with REVIVE™. Our proprietary midsole cushioning system combines multiple, springy thermoplastic particles, molded together to create a foam that makes it feel like you're walking on air. Reach the ultimate levels of comfort and peak performance with the REVIVE™ midsole.

ACE® Work Boots
Shop our ever-growing ACE® Work Boots line, designed for durability, safety, slip-resistance and athletic-inspired comfort. Achieve your peak performance with ACE® footwear.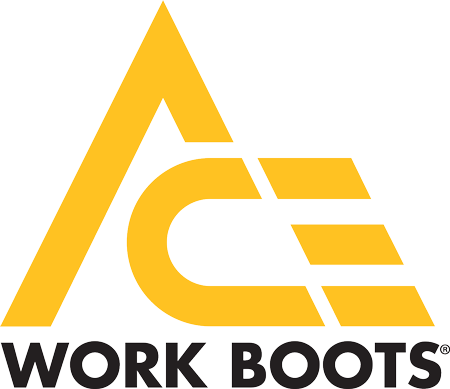 ACE® Work Boots
Shop the upgraded ACE Work Boots line, built for the workplace athlete.
Lighter. Safer. Refined. —
The all-new ACE® NCT line.
Safety in comfort and style is your new normal with ACE® Work Boots' expanded line of durable, slip-resistant Nano Composite Toe (NCT) work boots.

Lighter, safer, and modernized for the job site of today, the ACE ARROW™ 6" NCT, ACE Everglades 6" NCT, and ACE Raptor 15" NCT are just a few of the rugged and fashionable nano composite toe boots ACE® Work Boots offers. Step Into Work with confidence—and style —now.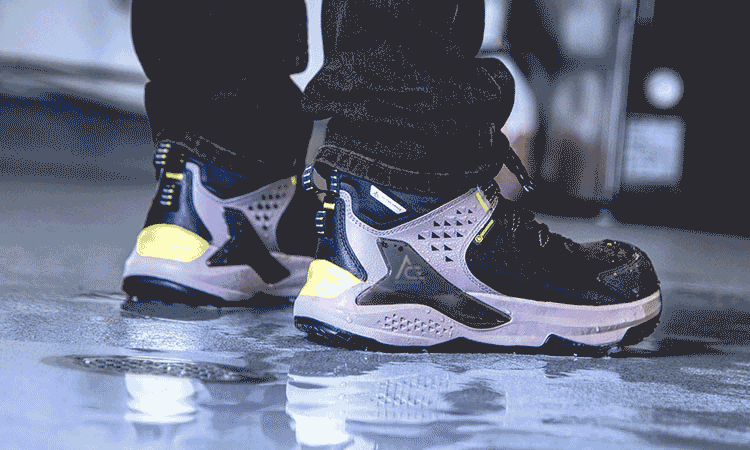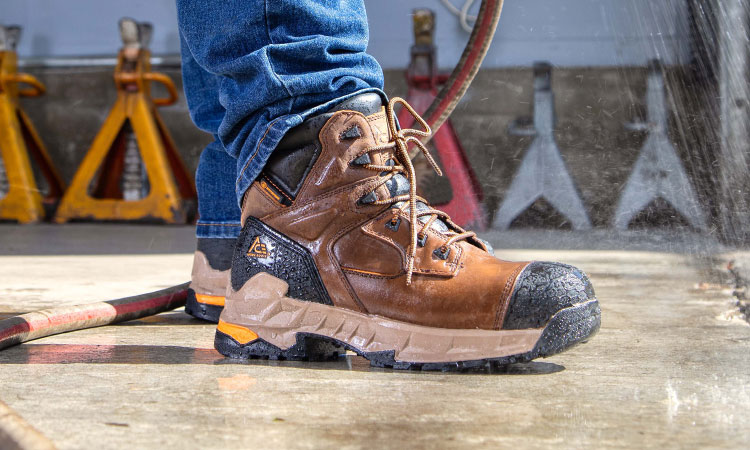 Industrial Footwear
Workplace champions like you and your crew deserve to wear the very best in safety footwear. Shoes For Crews has you covered with a full range of slip-resistant boots and shoes that protect your feet and provide all-day comfort. Our large selection of industrial shoes and boots are designed with protective features that reduce the risk of workplace accidents in all kinds of working environments. For industrial footwear that grips, Shoes For Crews is the perfect fit.
Slip-Resistant Boots & Shoes: Protect Your Feet and Stay Steady on the Job
Our slip-resistant work boots can help you maintain a steady balance when working on slippery, wet, and greasy floors. Whatever your team needs, from wide fits to safety toe to EH, ESD, Met-Guard, and more, you'll find the shoes you need right here. Our industrial safety toe boots will help protect your feet from falling objects. All of our shoes are constructed with our exclusive slip-resistant outsoles. And when you're standing all day, nothing beats a pair of comfortable industrial work boots and shoes with the arch support you need to improve your posture and reduce back pain.
Steel-toe boots provide superior puncture resistance. They're a top pick for welders, loggers, miners, and crews in the metal industry. But if you're looking for lighter, breathable industrial footwear, check out our collection of slip-resistant footwear with composite toes. These safety-toe shoes feature fiberglass reinforcement to protect your feet while reducing leg fatigue. We offer dozens of styles from trusted brands with helpful features for any environment, from water resistant to waterproof to waterproof and insulated.
SFC carries the top industrial shoe brands you know and love in a variety of styles and sizes, including regular and wide widths. Are you looking for industrial shoes you can put on and remove quickly? Browse our selection and discover an array of slip-ons that repel liquids and prevent insects from crawling inside your shoe. Or, if you prefer to stay safe at work in lace-up industrial footwear, you'll find slip-resistant athletic, casual, dress, and work boots for men and women in our online store.
Slip-Resistant Industrial Work Boots and Shoes to Protect Your Crew
Most workers' compensation claims come from someone falling on slick floors. Fortunately, slips, falls, and other workplace accidents are preventable. If your role is to oversee your company's risk management and safety initiatives, we're here to help. SFC offers a customizable corporate safety footwear program to minimize workplace accidents and give you peace of mind. We'll work with you to equip your team with the slip-resistant boots and shoes that best suit your needs, protecting your workforce and bottom line.
We aim to help you and your crew work hard, stay safe, and look good. Wear a pair of comfortable, durable industrial boots or shoes from Shoes For Crews and feel the difference.