Hard Work by You; Innovation by ACE®
Unsurpassed comfort, durability, and safety are what ACE® footwear delivers. From our most recent styles like the ACE ARROW™ with REVIVE™ cushioning foam, to classics like the Bullfrog Elite—with a cinch top to keep liquids out—these are serious work boots that were made for tough jobs. Designed to withstand the test of long, rigorous workdays, ACE® industrial work boots give you the endurance of an athlete and the resilience to keep going.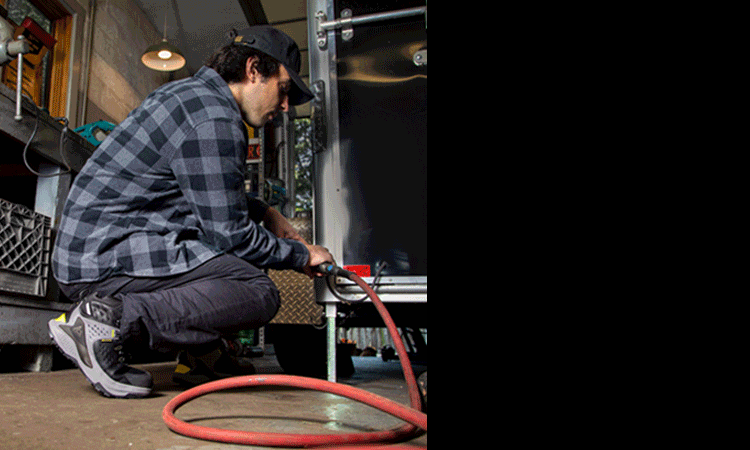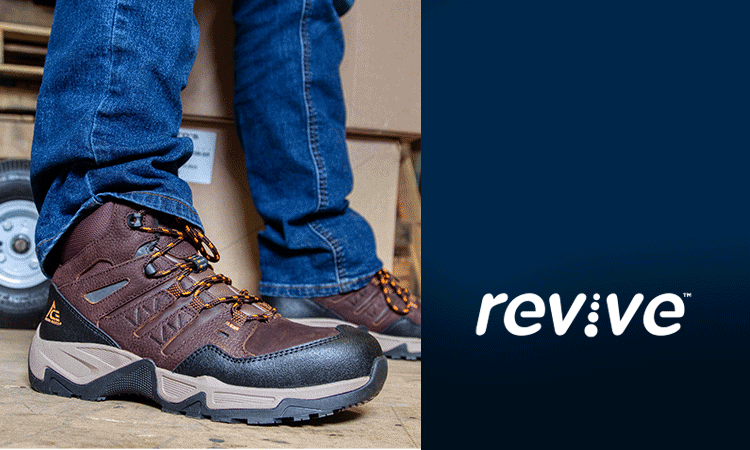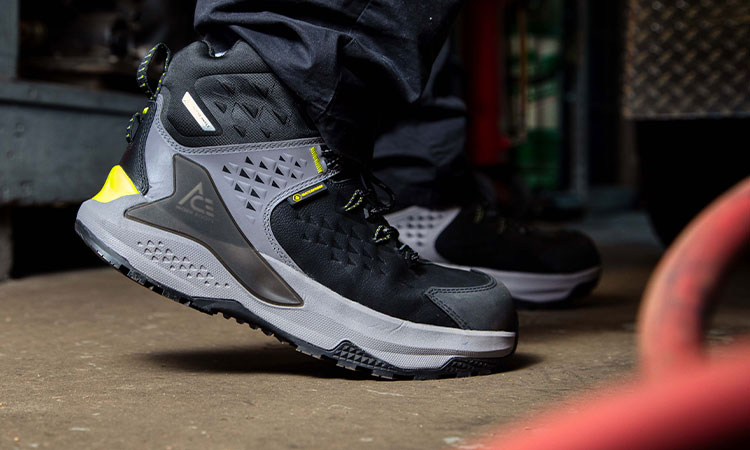 REVIVE™ Midsole —
a Cushioning System Like No Other
Bounce right back with an energized step with REVIVE™. Our proprietary midsole cushioning system combines multiple, springy thermoplastic particles, molded together to create a foam that makes it feel like you're walking on air. Reach the ultimate levels of comfort and peak performance with the REVIVE™ midsole.

ACE® Work Boots
Shop our ever-growing ACE® Work Boots line, designed for durability, safety, slip-resistance and athletic-inspired comfort. Achieve your peak performance with ACE® footwear.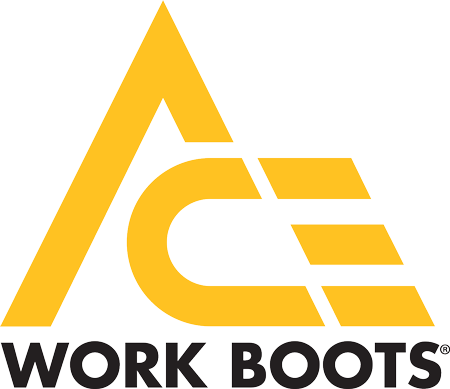 ACE® Work Boots
Shop the upgraded ACE Work Boots line, built for the workplace athlete.
Lighter. Safer. Refined. —
The all-new ACE® NCT line.
Safety in comfort and style is your new normal with ACE® Work Boots' expanded line of durable, slip-resistant Nano Composite Toe (NCT) work boots.

Lighter, safer, and modernized for the job site of today, the ACE ARROW™ 6" NCT, ACE Everglades 6" NCT, and ACE Raptor 15" NCT are just a few of the rugged and fashionable nano composite toe boots ACE® Work Boots offers. Step Into Work with confidence—and style —now.