Equity
Keuka Black, Style# SG5000
Equity
Keuka Black, Style# SG5000
These understated dress shoes truly are the "go with everything" style. They look great with a suit, khakis, jeans,or any type of uniform. Comfort begins with supple full grain premium leather uppers that wrap the foot in support. Our exclusive Air Flow insole provides additional support. With each step a cooling thrust of air is forced through the flow channels on the insole underside. Regardless of the conditions, the SureGrip® outsole was designed to help keep you working safely and comfortably for extended periods of time.
SureGrip® slip-resistant outsole
Buy With Confidence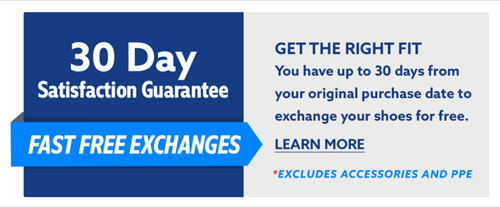 Your Style With #ShoesForCrews
Get discounts, special offers, and new arrivals delivered to your email.