Forza
is rated out of
5
by
39
.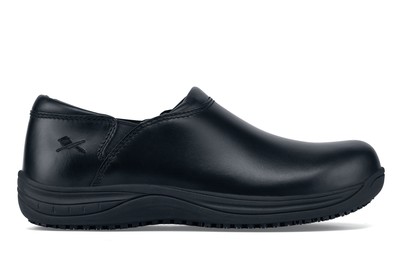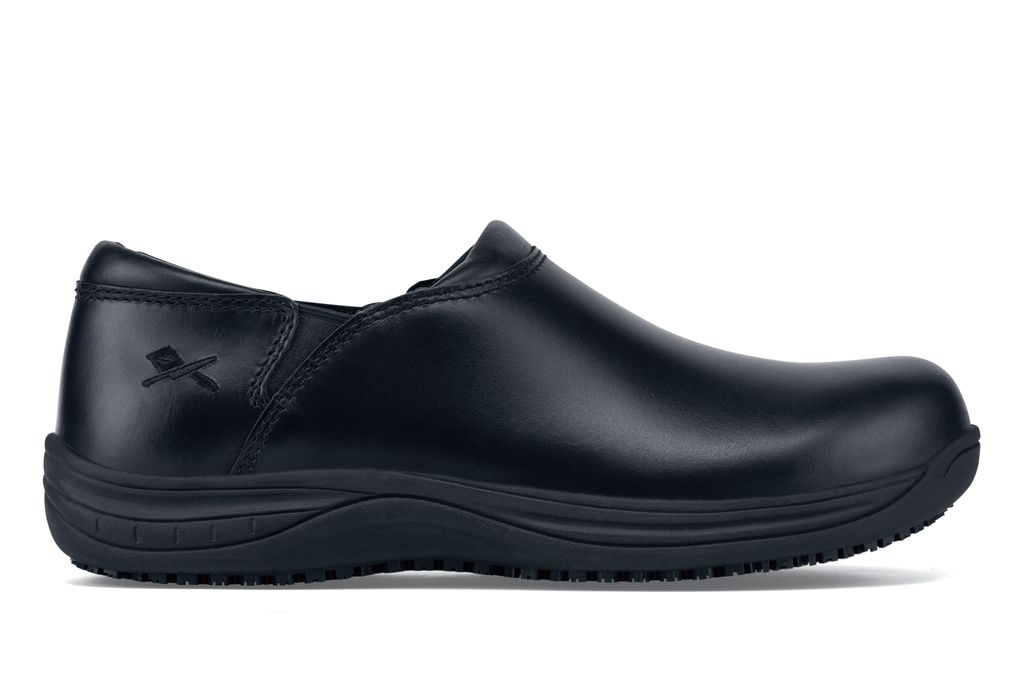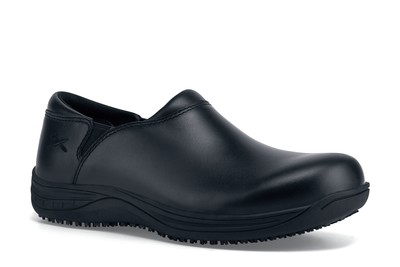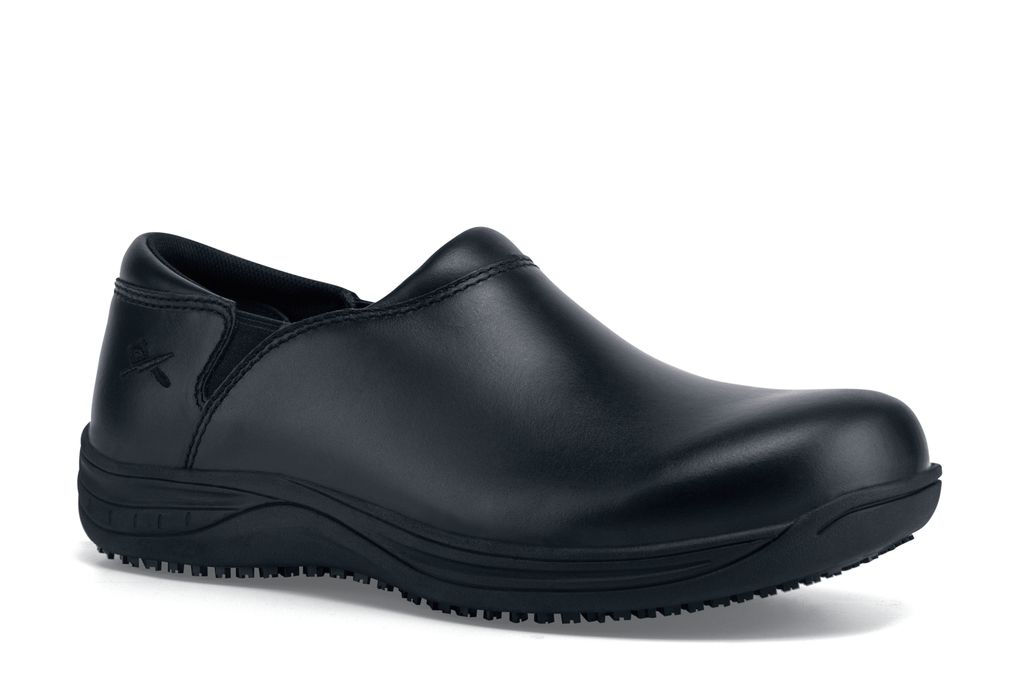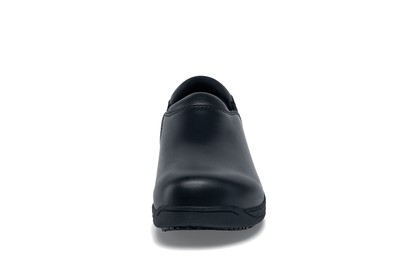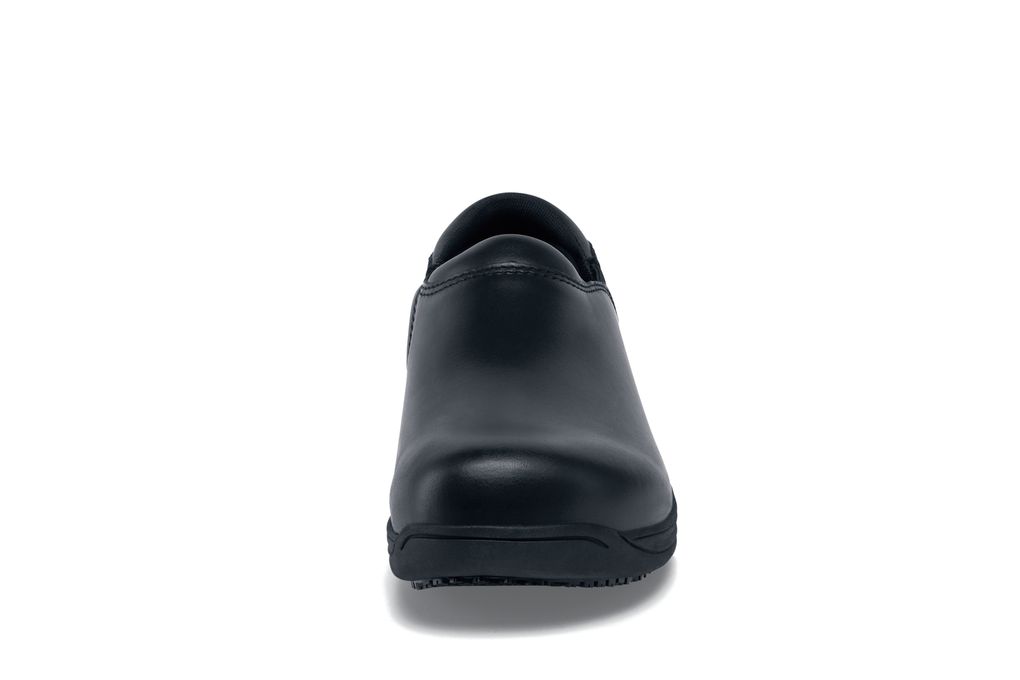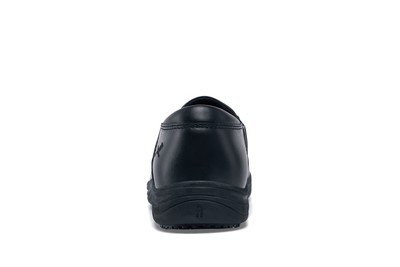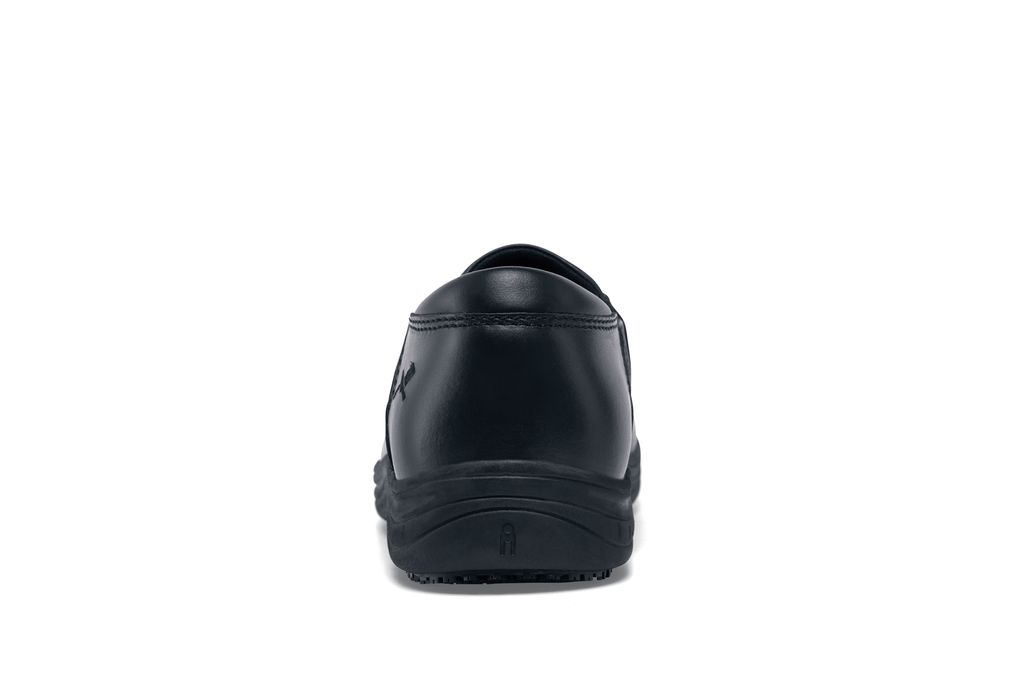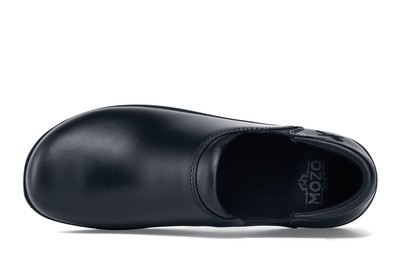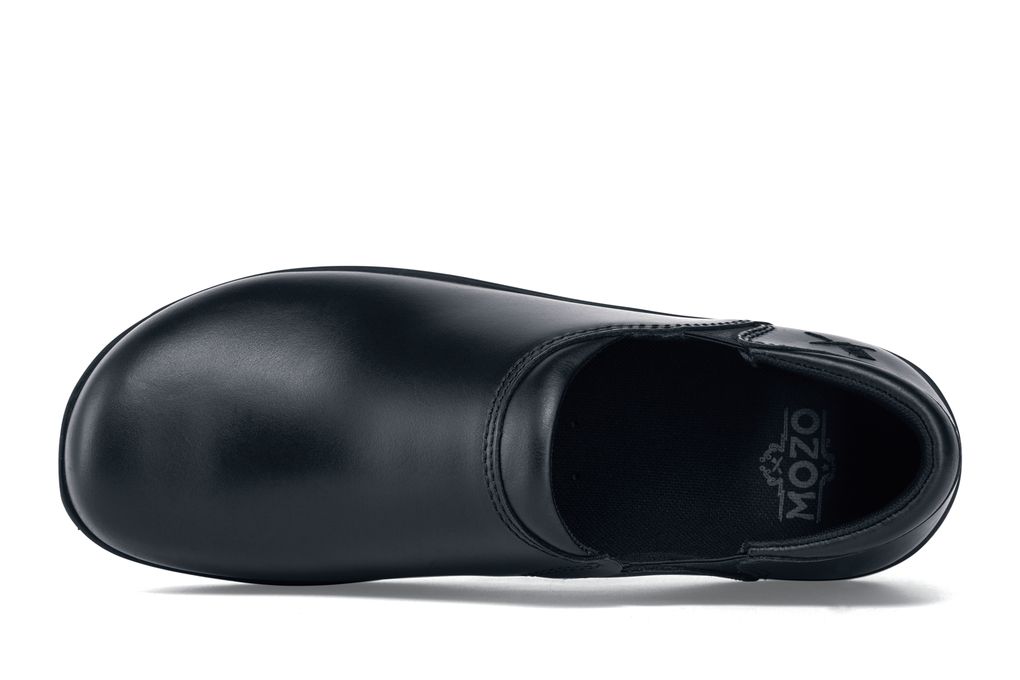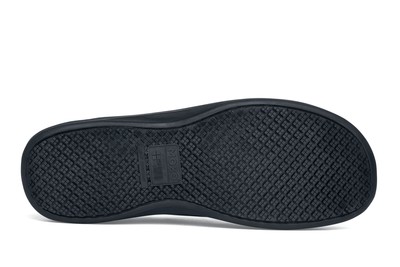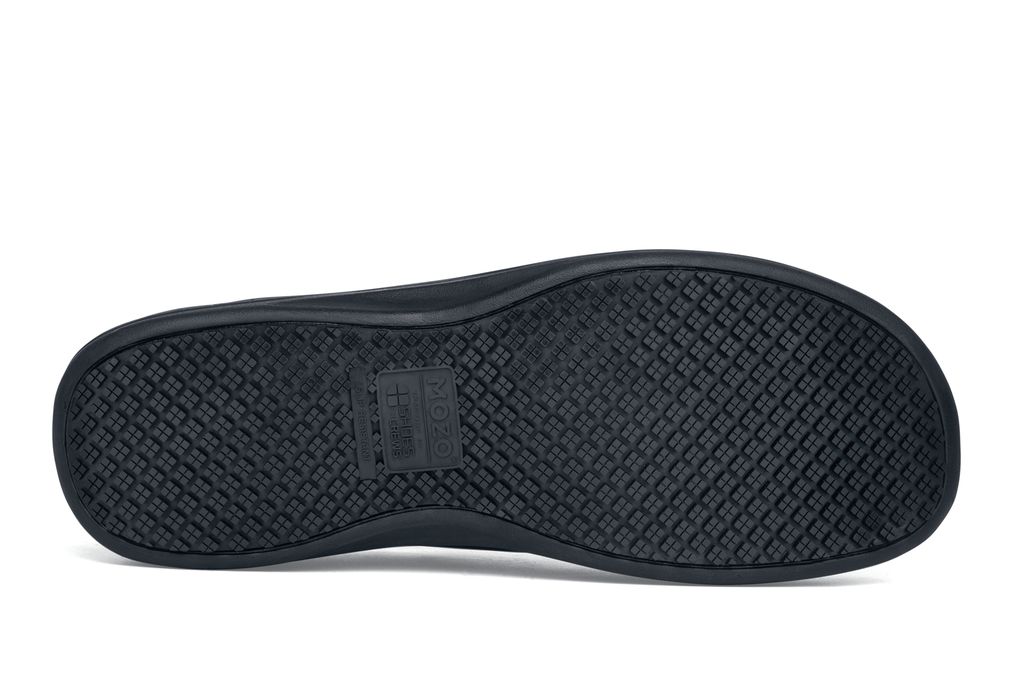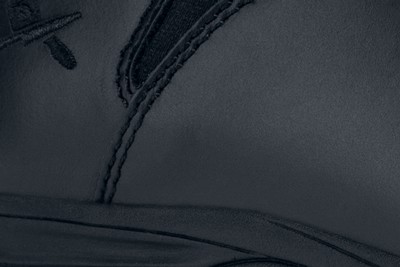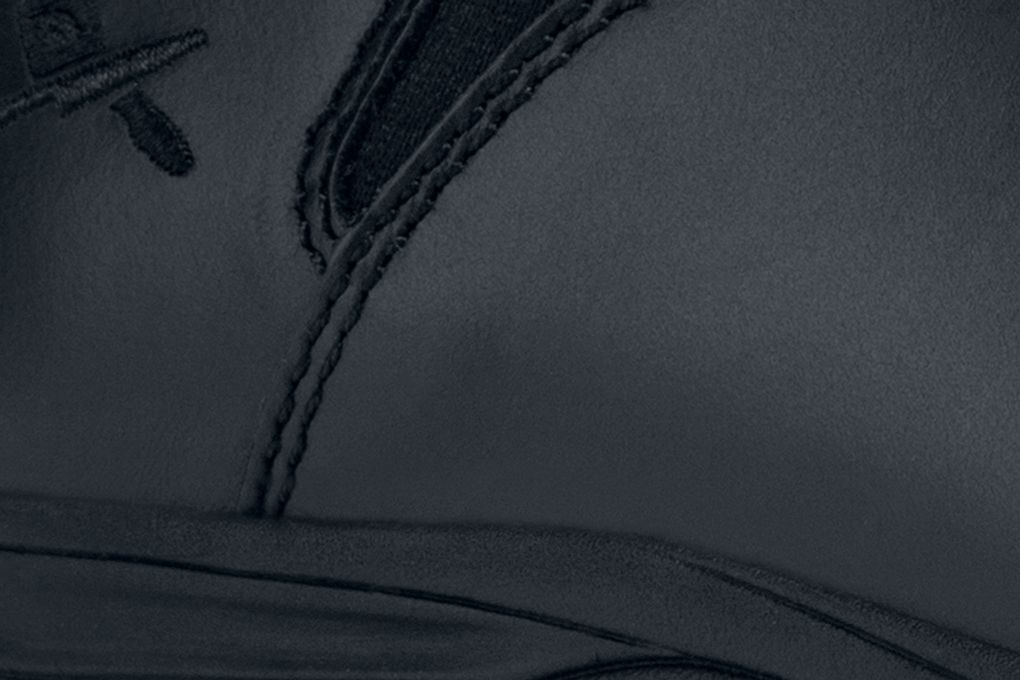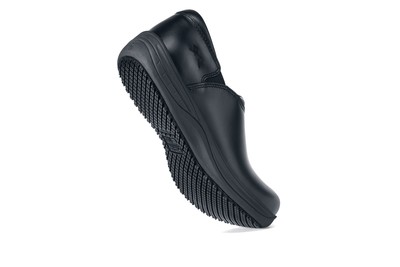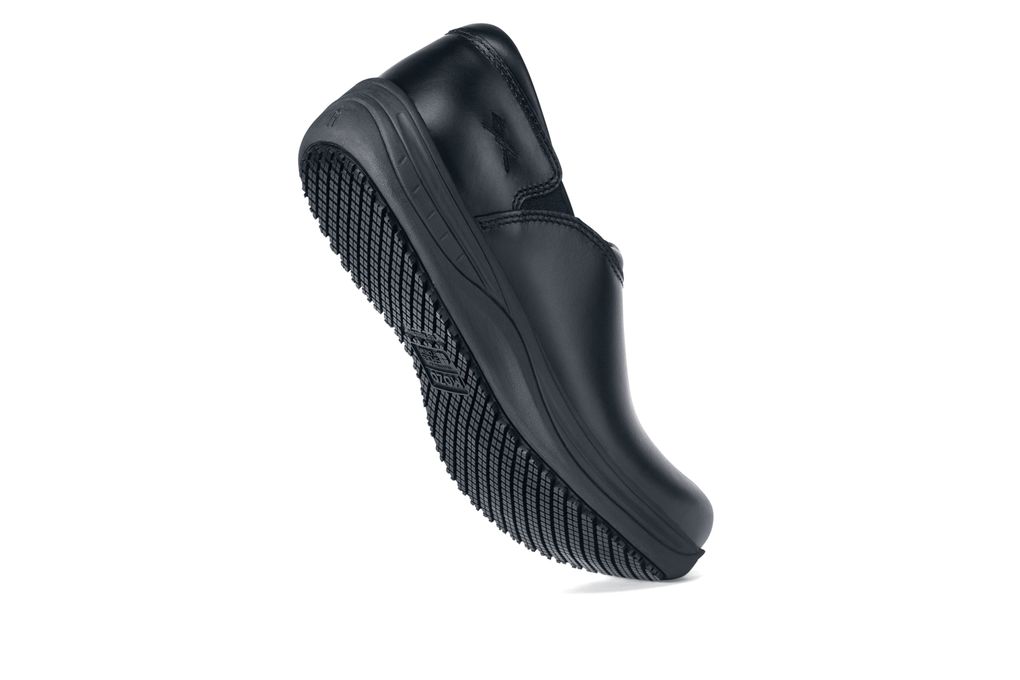 Forza
Men's Black, Style# M43803
Description and features:
You're formidable to begin with, but when you slip on your Forza work shoes you could own the world. These comfortable slip-ons ensure you don't slip up as you move through the day with vigor. Forza is outfitted with a special customizable fit system with removable molded gel inserts that help you ensure a more comfortable fit. Too small? Remove the blue shim under the footbed. Too big? Add the black shim included in the box.
Slip-resistant traction by Shoes For Crews
Elastic goring for a secure and easy-to-slip-on design
Removable gel insoles for fit and cushioning
Rated 1 out of 5
by
Zach
from
Dissapointed
I bought these maybe 6 months ago or so, I thought maybe if I buy a more expensive shoe for maybe better quality alas tis was not the case. Around the 5 months mark the shoe where the sole meets the bottom portion the thing literally started ripping in half. I have been buying shoes from SFS for at least the past 6 years. I have never had this happen to any other shoe. But I liked the comfort and style its just not meant to hold up. I used it as an everyday work shoe I highly recommend that if you do get this shoe only wear it maybe once a month. Maybe even less because it did not hold up for me.
Date published: 2018-09-27
Rated 1 out of 5
by
Nicky Bobby
from
$100 for less than 1 year
I bought the shoes because they looked like a more durable version of the previous shoes I purchased. With that in mind I didn't mind paying way more than I usually spend for work shoes. After 8 months of 40 hour weeks the bottom started peeling in front. I super glued it back together when it got really bad, but no matter what brand glue I used (tried 3 different ones) I would end up having to re-glue it two weeks later. Save yourself the hassle and look for a pair of shoes that won't fall apart in less than a years time (and hopefully don't cost over $100!)
Date published: 2018-10-25
Rated 1 out of 5
by
Michael
from
Lasted 4 months
I purchased these shoes after they were recommended by someone at work. I got my first pair in February. The sole peeled off in June. They were replaced under the warranty. They sole of the replacement pair peeled off in October and SFC would not replace them because the warranty only covers the shoes for 6 months from the purchase of the original pair. I am very disappointed, especially considering that these are not inexpensive shoes.
Date published: 2018-10-12
Rated 5 out of 5
by
Anderson B.
from
Never thought I'd to pay $100 for a pair of shoes until these Forzas but as they say about third time's a charm, this is it. The first pair I ordered online were Grayson; they didn't slip on as convenient as the Panther II's. Next was North which fit a bit better without the tight squeeze on my left toes but still didn't feel like true slip-ons when I needed a shoe horn and an extra hand to hold the tongue up. Finally, I acquiesced to paying the additional 50 for this model since Panther II is, to my knowledge, retired to my disappointment. So far, after a month of light use, this may be my go-to model should I need a new pair in the future.
Date published: 2017-06-21
Rated 1 out of 5
by
Israel19
from
Disappointed
My wife and I have been buying shoes from this company for 7 years now. This pair was on the higher price end of what I normally go for. But normally the shoes hold up pretty well so I thought it would be money well spent. This was by far not the case. The shoes fell apart within a few months. The sole one one literally ripped half way off. And this happened in way less time than it takes for other pairs to even show any wear! I'm hoping we got a pair that was defective
Date published: 2018-09-19
Rated 1 out of 5
by
Chef
from
Not for working people
First off, I rarely ever do these reviews, but I realize how hard some chefs work and the hours u put in. I needed a wide shoe and their selection isn't that great in this area. I must say though, shoes are comfy, AFTER I replaced the insoles with better ones, don't see them holding up very long for us chefs who are on our feet 10-14 hours a day. Probably will hold up longer for chefs who just sit in a chair all day and give orders .Only had these shoes a few weeks and elastic in middle already flimsy and becoming less elastic. Leather around soles where stitched becoming very soft, I will be expecting a refund if they separate within next few weeks. Grooves on bottom are way to narrow and collect food particles all day, then you spend 10 minutes a night trying to get it out. I have had others in past where grooves are wider and can get food out easily with just a sprayer. Never had slip issue with those, why did they change? Certainly wasn't designed by someone who knows the kitchen environment. Save your money, don't buy these shoes, not worth the price, better off buying two pair of another shoe.
Date published: 2018-10-28
Rated 5 out of 5
by
joseph l.
from
These are great although they are not true to size. I normally wear a 10.5 but for some reason all the shoes that I get from shoes for crews I need to go half size down. These are my fourth pair of shoes from shoes for crews. I had to try these when I saw that they just came out. I'm an auto mechanic and use these as my casual shoe before and after work shoe. I switch into the Endeavor II work shoe in the morning and change into these after work. I know these are meant for kitchen/food industry but man do I wish they made the out soles oil and fuel resistant as well. These would be perfect for my job. They are ultra light weight, look good, and are comfy. I also hate wearing steel toe shoes, so any reinforced plastic or safety toe other than steel is a plus for me.
Date published: 2017-03-09
Rated 5 out of 5
by
Anonymous
from
I purchased these shoes to relieve my foot and back pain due to being on my feet twelve to fourteen hours daily on kitchen floors. It has worked. Foot and back pain have gone away since I purchased these shoes. Theses are the most comfortable work shoes I have ever purchased.
Date published: 2017-08-24