Geo
is rated out of
5
by
16
.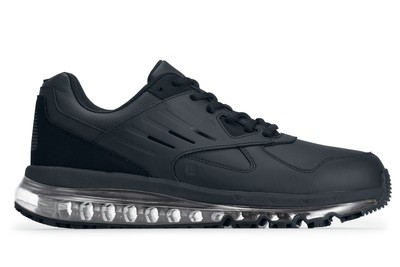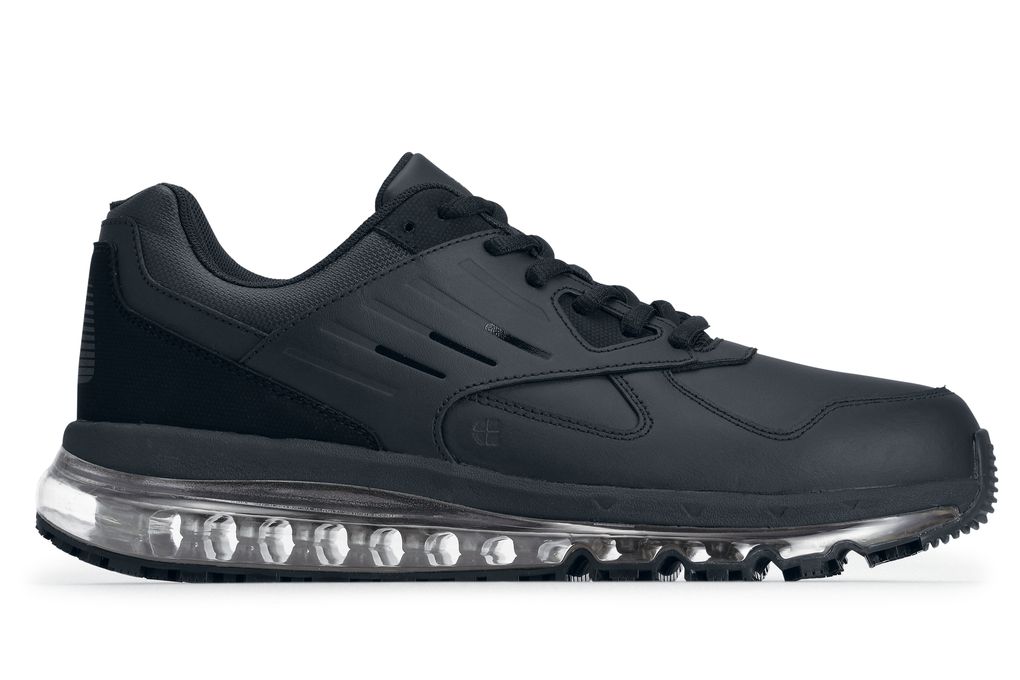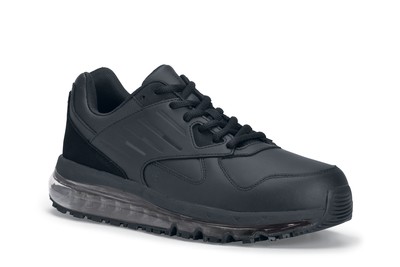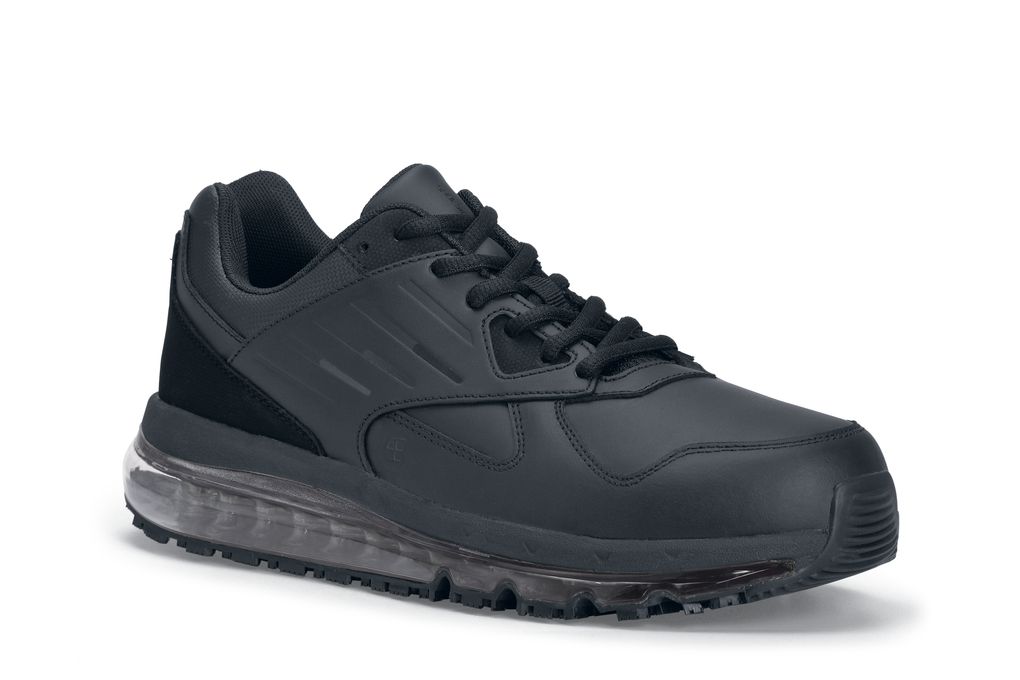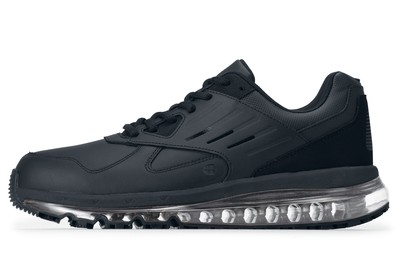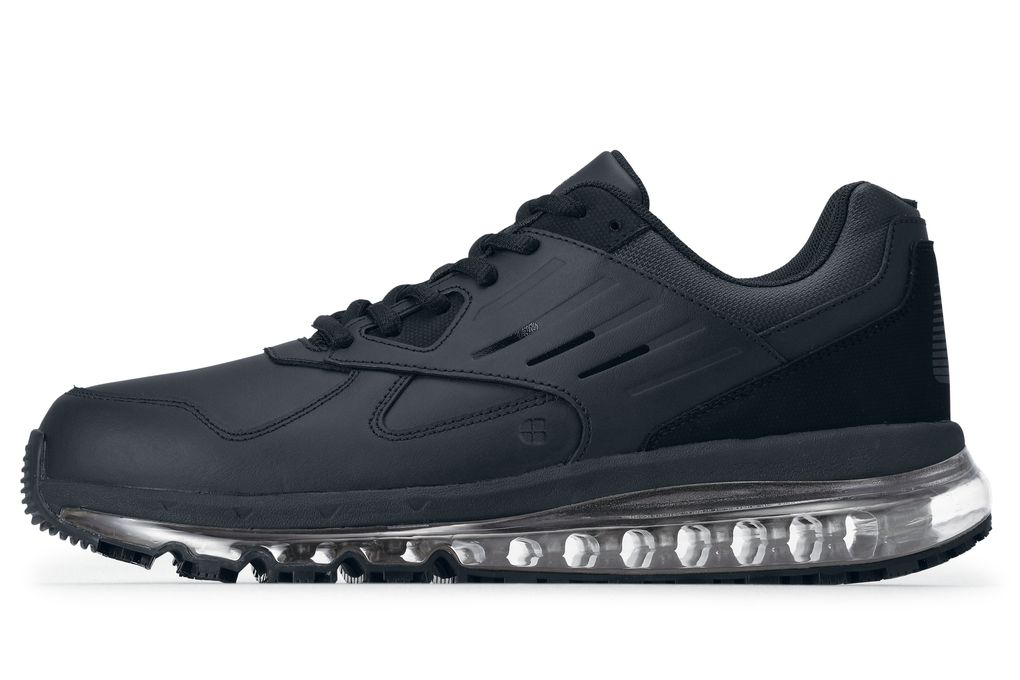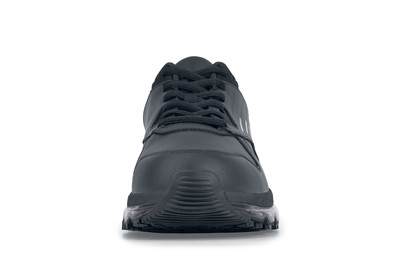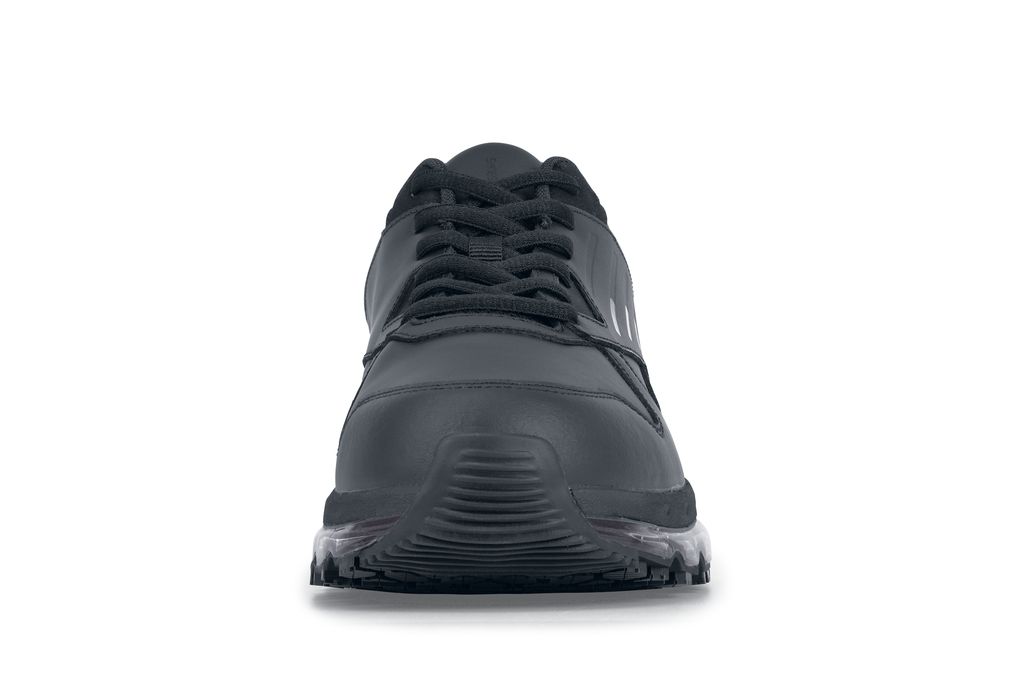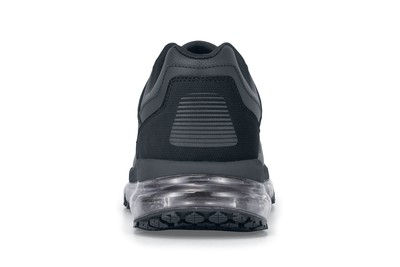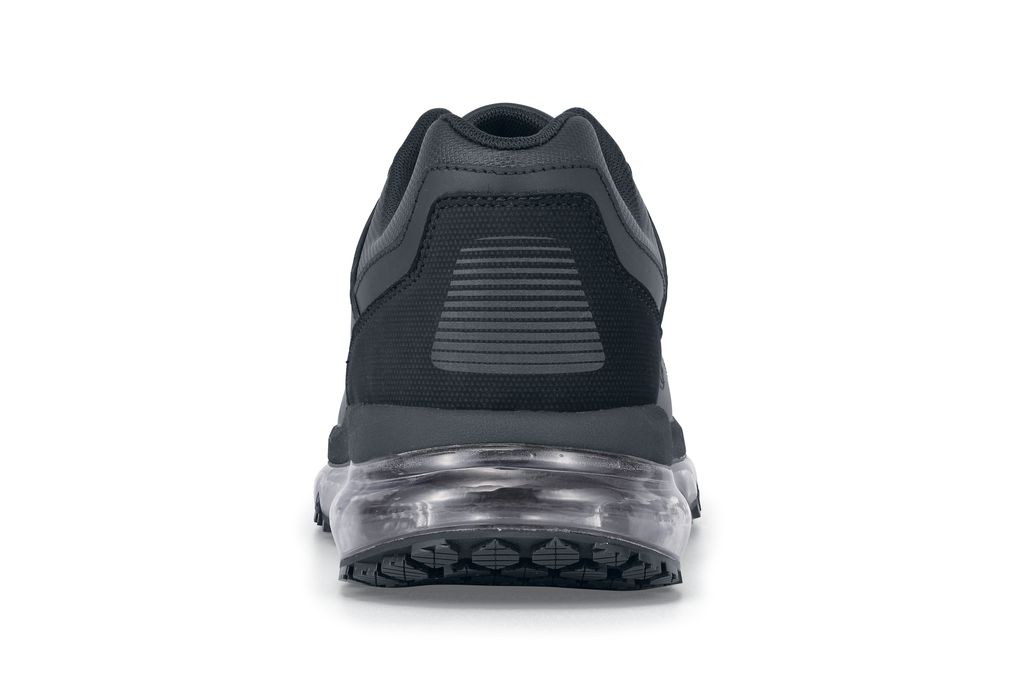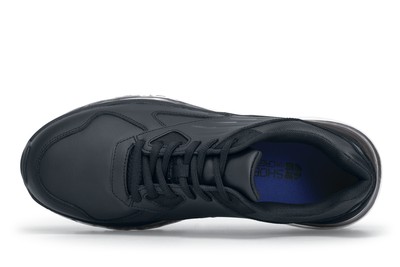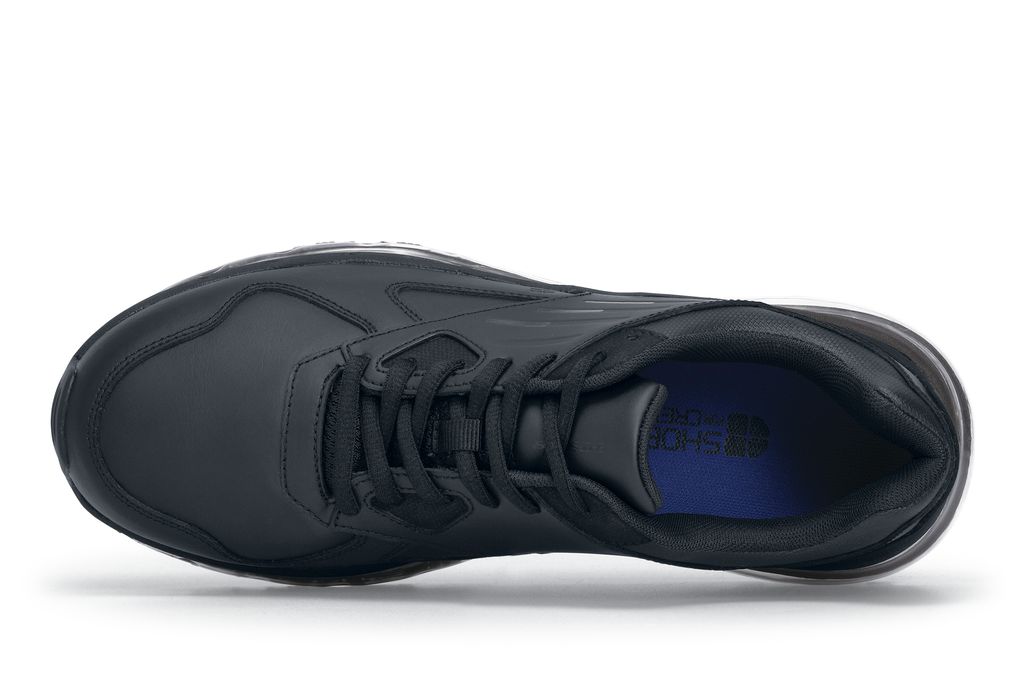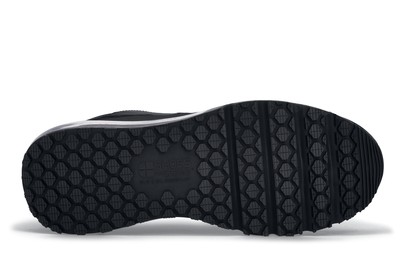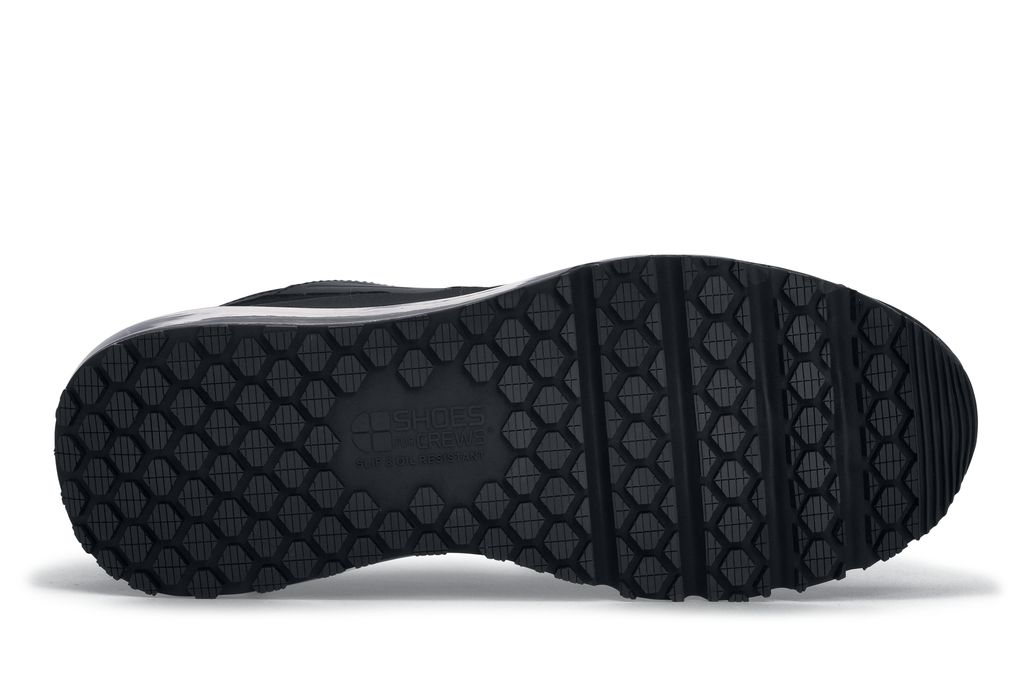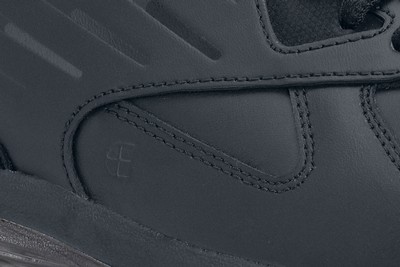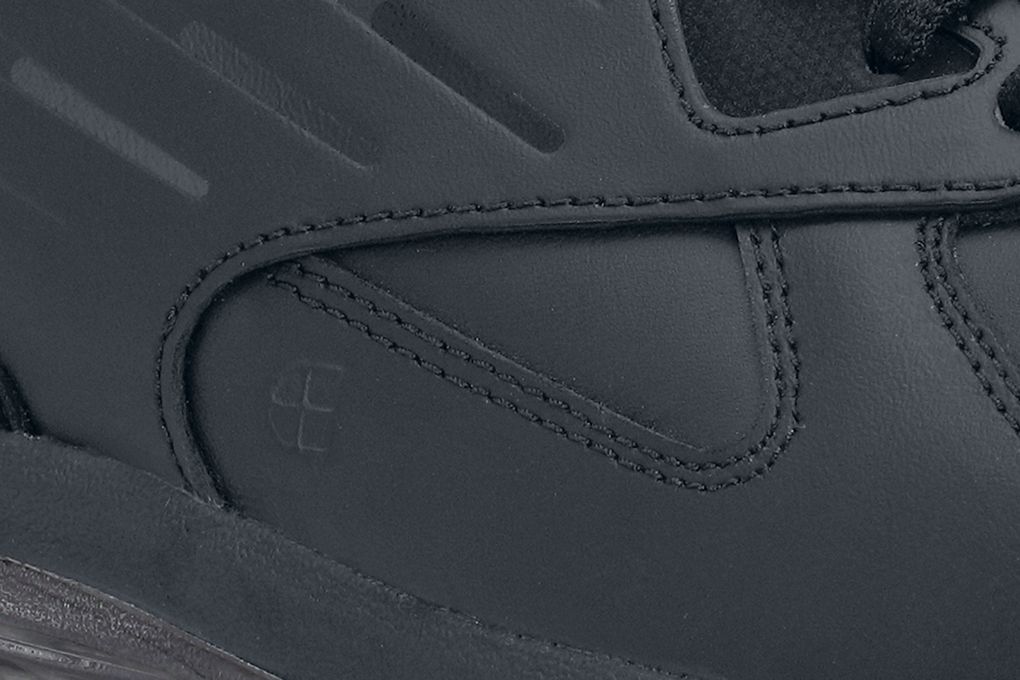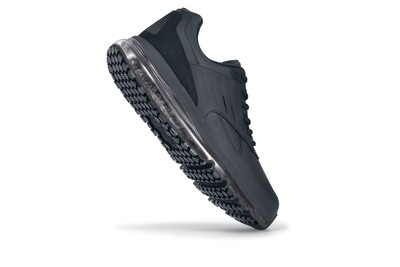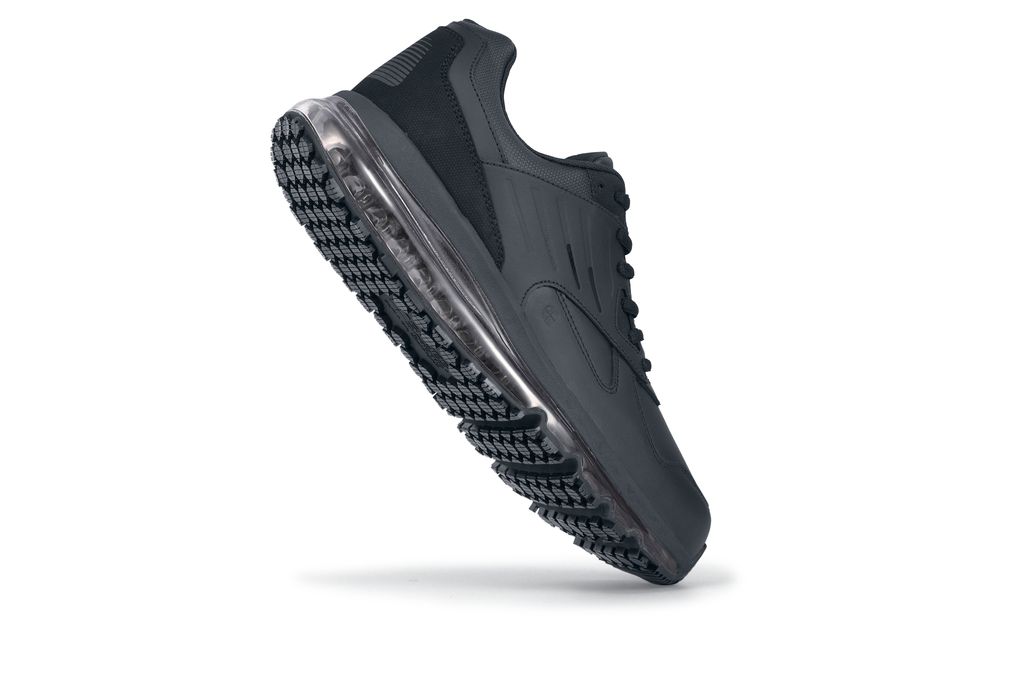 Geo
Men's Black, Style# 22123
Description and features:
As a comfy and functional everyday work shoe, Geo is a natural. Combining athletic shoe style with added cushioning for maximum comfort, a slip-resistant outsole and water-resistant upper that's treated to repel liquids from the surface, Geo is ready for what the day brings. In black.
Slip Resistant: Superior SFC slip-resistant outsole.
Water-resistant: Treated to repel liquids from the surface.
Extra Cushioning: New insole technology and cushion construction that provides greater comfort.
Rated 4 out of 5
by
Warrior0465
from
Good shoes
Finally a fairly comfortable shoe from SFC, ever since they revamped all their shoes it's been hard for me to find a comfortable shoe that fits good. The last few pairs have all been too tight, I don't really have a wide foot so I don't know why SFC shoes run a little tight. This shoe fits true to size and is pretty comfortable. I think it's best for people that walk a lot and ok for standing, but that's just my opinion. Would have given 5 stars but the shoes are a little on the heavy side . Other than that I would recommend this shoe. SFC needs to pay more attention to the width of their shoes. I should probably mention that I like to rate the comfort by comparison to the marathon that they discontinued for some reason, marathon was the most comfortable shoe they had.
Date published: 2019-05-26
Rated 5 out of 5
by
TURBO
from
FINALLY THEY BROUGHT BACK THE FULL AIR CUSHION!!!!
THANK GOD!!! THAT SHOES FOR CREWS FINALLY THEY BROUGHT BACK THE FULL AIR CUSHION!!!! I HAVE BEEN SO UPSET THAT THEY DISCONTINUED THE LAST SHOE LIKE THIS. I WORK ON MY FEET ON CONCRETE 6 DAYS A WEEK FOR 8 HRS A DAY. THEY LAST ABOUT A YEAR AND I LOVE THEM SO MUCH. AMAZINGLY COMFORTABLE. PLUS THEY MAKE ME A LITTLE BIT TALLER! HAHA I WORK AT A AUTOMOTIVE SHOP AROUND SLIPPERY FLOORS AND DO NOT SLIP/SLIDE AT ALL. THANKS SHOES FOR CREWS FOR BRINGING THEM BACK!!!! MUCH APPRECIATED
Date published: 2019-09-13
Rated 4 out of 5
by
Chefjuvon
from
Comfortable shoe
Well, i went to the store and they highly recommended this because i have flat feet and i work in the kitchen. I really liked it until four months later this week... luxury is gone now and my feet ache... but it lasted four months... i do about 10k steps a day so. I used to buy mazuno and or asics and their luxury last 6 months.... ill go get another pair of these.
Date published: 2019-08-14
Rated 5 out of 5
by
Jmg1
from
Pain free and safety first
I am a military veteran with 25 years in the food service industry. I know the importance of good safe footwear. The geo allows you to be on your feet with no discomfort and no coconcern of slipping. Love these shoes. Definite game changer for me.
Date published: 2019-10-14
Rated 4 out of 5
by
Bess520!
from
Nice shoe
If your on your feet long hours need a good slip resistant that's also comfortable and study I recommend gio
Date published: 2019-08-03
Rated 3 out of 5
by
Tuk182
from
Not bad
No breathability, no vent holes. So you see foot sweat salt builing up on the seams. Nowhere near as comfy as I hoped. Not bad, but not great. Wore them for 2 weeks and I'm not sure I'll wear them again. Someone at value village will be spending the right price for these shoes.
Date published: 2019-05-21
Rated 5 out of 5
by
ChefJack
from
So Comfortable
I'm a chef and I'm on my feet 10 hours a day, using them the first time it was so comfortable right out of the box, no Breaking in , there a little Heavier than I liked but still great shoe And the no Slip is excellent , I highly recommend them , Chef Jack
Date published: 2019-10-13
Rated 5 out of 5
by
SneakerChef
from
Great Kicks!
I love these. Perfect combo of function and fashion. So soft that I am going to buy another just to have after years of using these!
Date published: 2019-07-10