Old School Low-Rider IV - Leather
is rated out of
5
by
12
.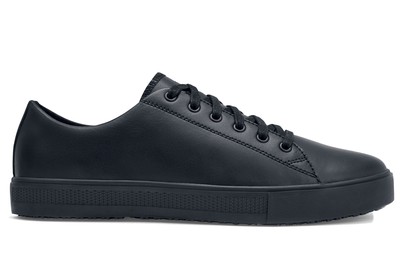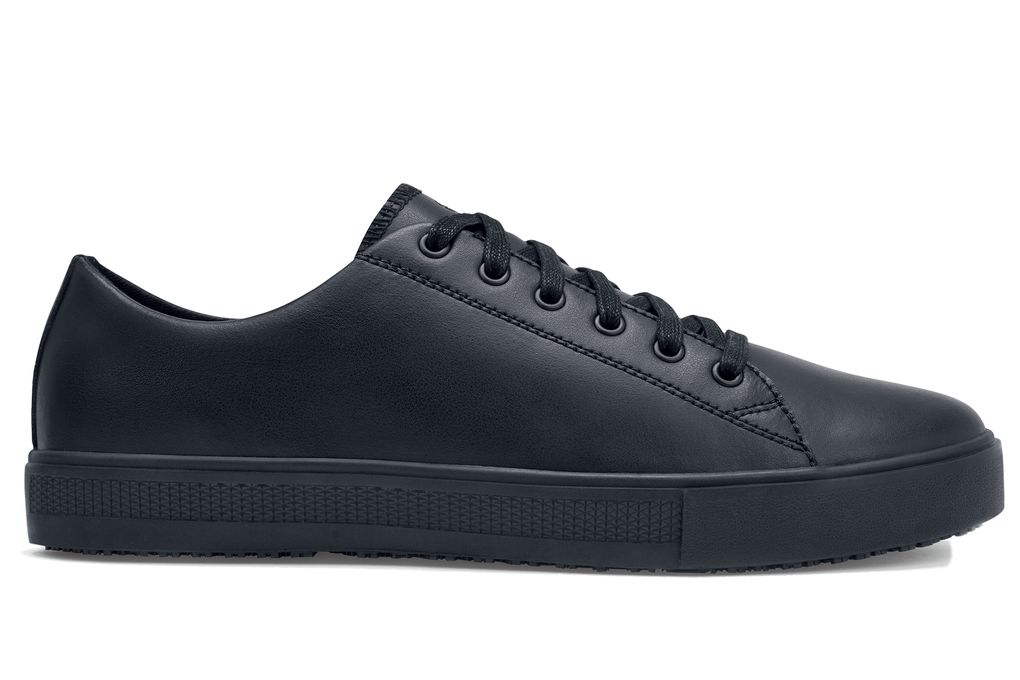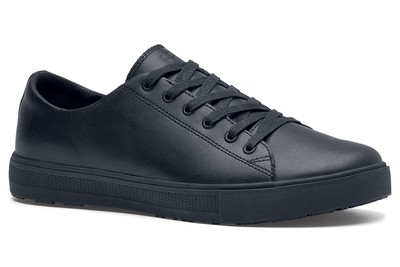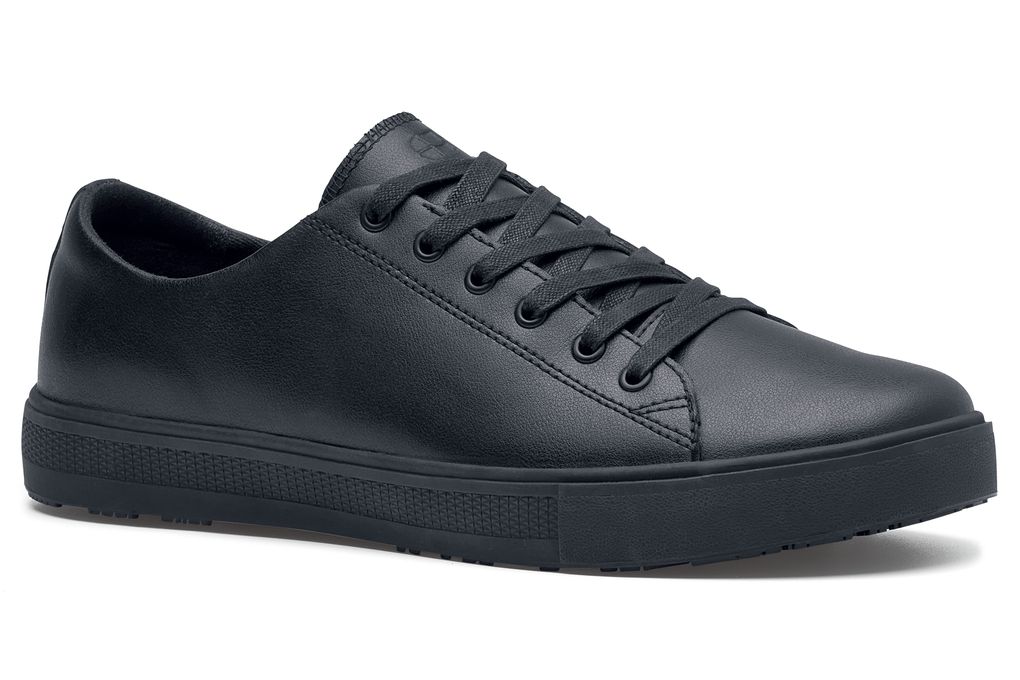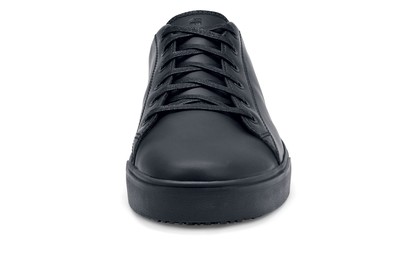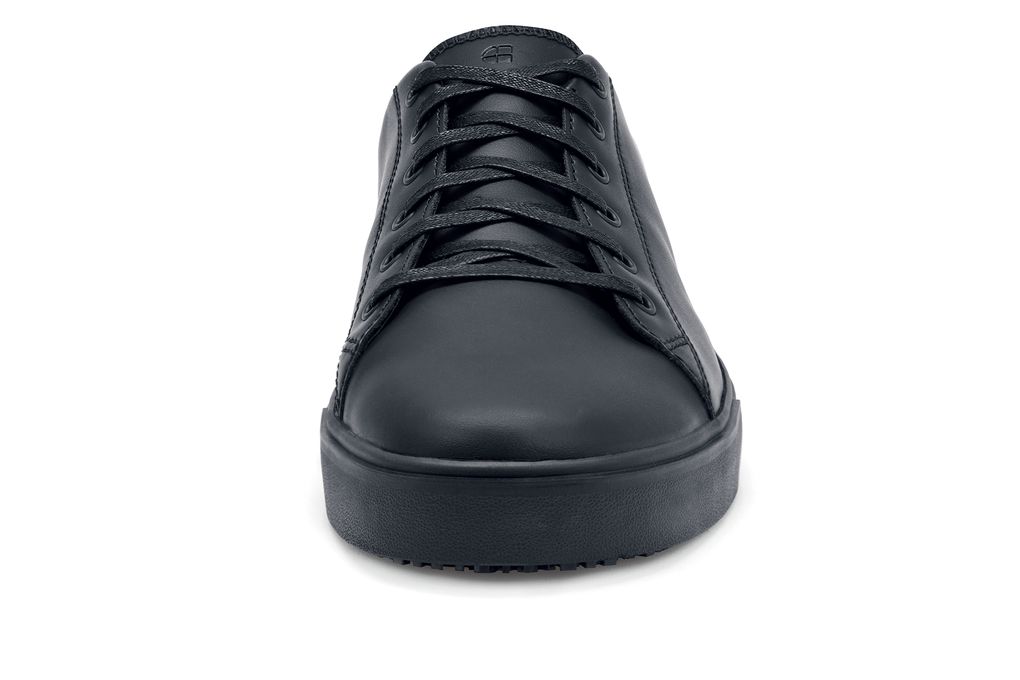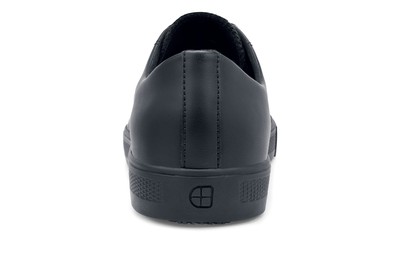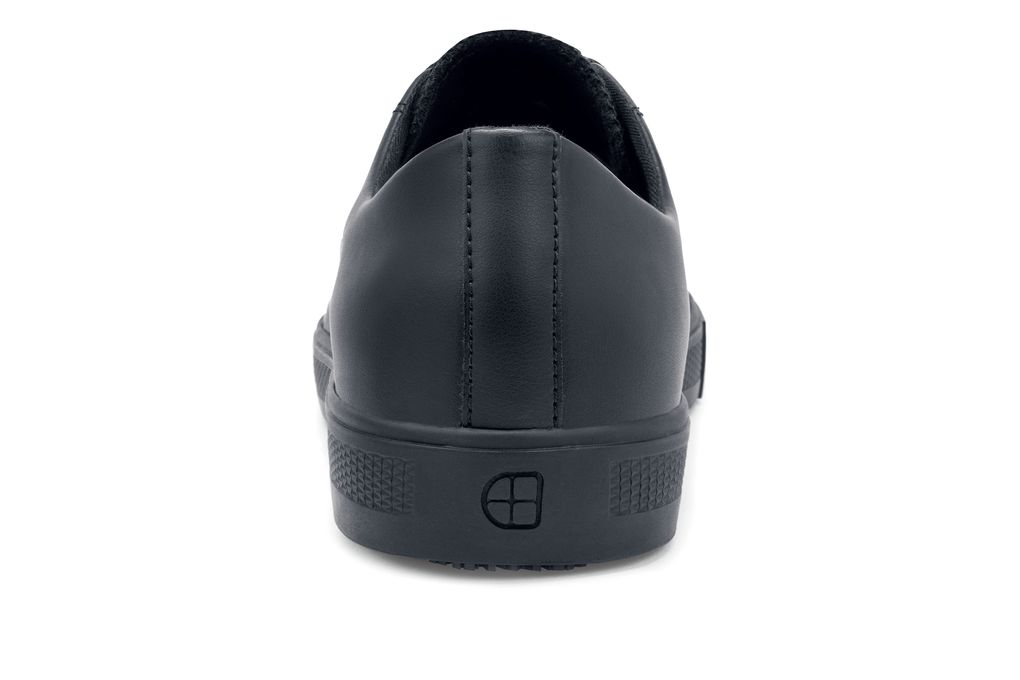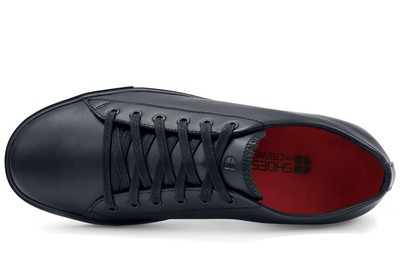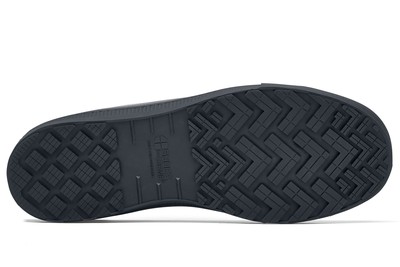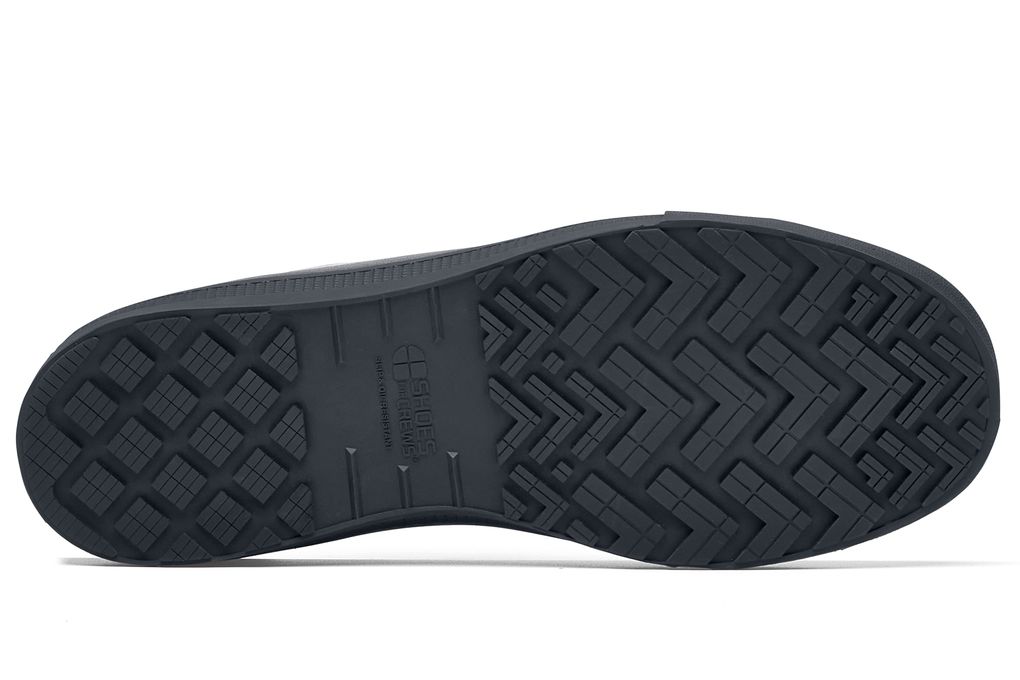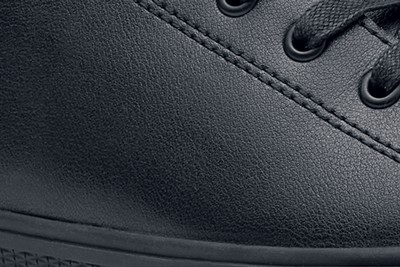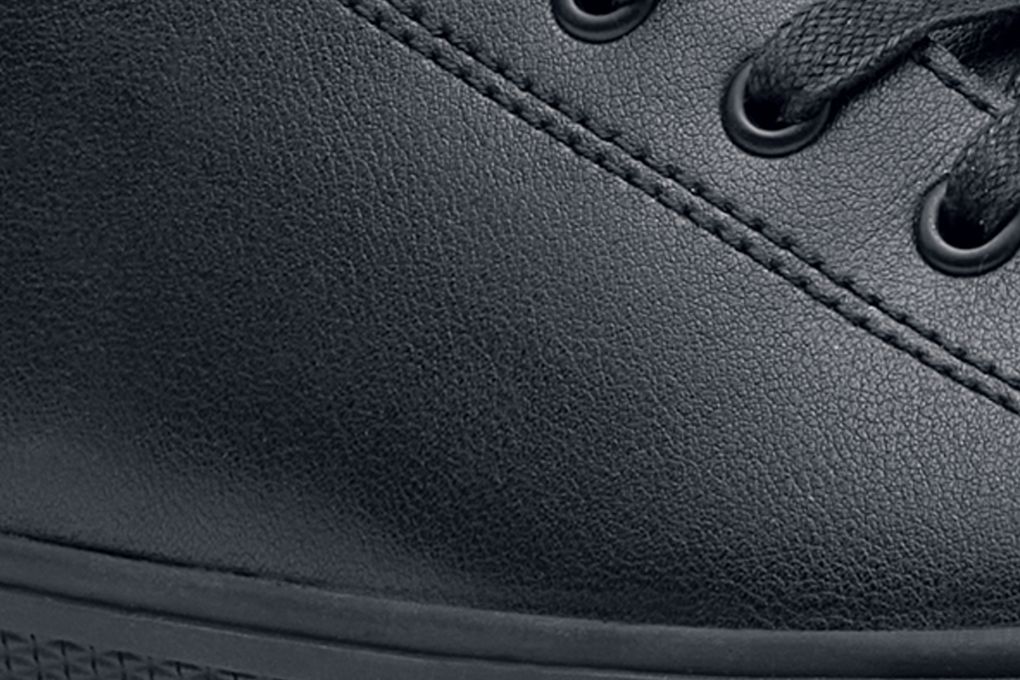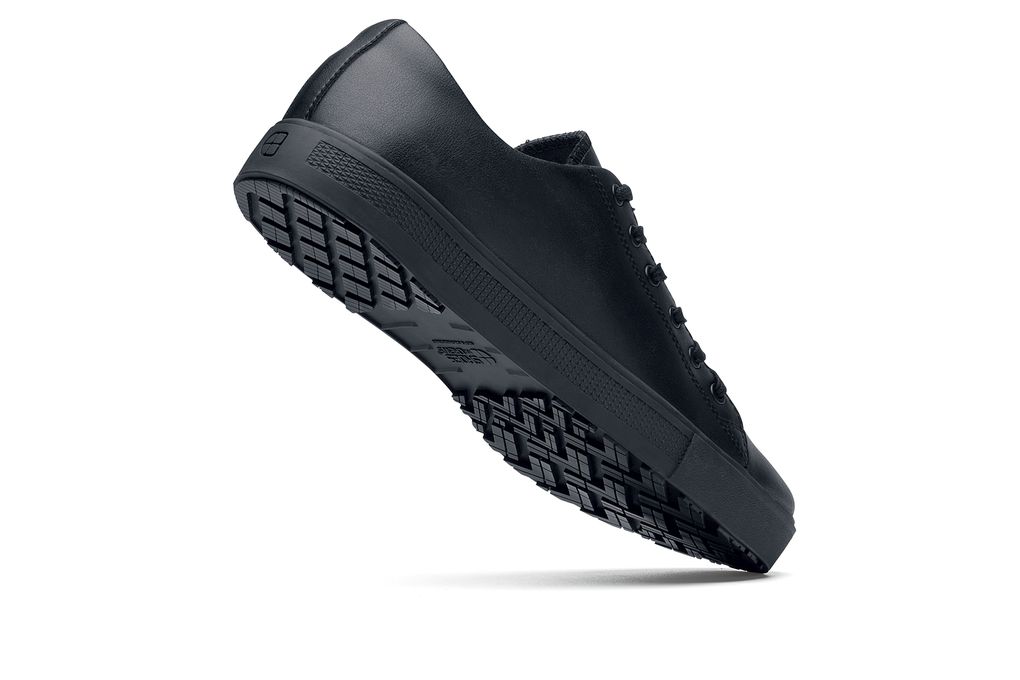 Old School Low-Rider IV - Leather
Black, Style# 36111
Description and features:
Get what you want with this comfortable and slip-resistant low-top sneaker that combines a casual look with serious safety. Enjoy a breathable, extra cushioned feel and a water-resistant leather upper for a style you'll want to wear around the clock.
Slip Resistant: Superior SFC slip-resistant outsole.
Water-resistant: Treated to repel liquids from the surface.
Extra Cushioning: New insole technology and cushion construction that provides greater comfort.
Also Available
Rated 1 out of 5
by
fmbagnasco
from
Broke apart after 2 months of normal use
I work as a barista, 4 days a week, and as I needed proper work shoes i thought about giving these a try. They are certainly slip resistant and after the first couple of weeks they break in nicely and get very comfortable. The problem is the overall construction quality of the shoes. In no way this is real leather. The upper started to crack and peel after only a few weeks, getting really thin around the toes. After only a couple of months of use I tripped on the stairs – nothing major, mind you – and the right shoe just split open around the big toe, with a large gash that made the unusable. Fair price, but I absolutely do not recommend them if you want anything that will last you longer than a season.
Date published: 2019-06-06
Rated 3 out of 5
by
Omar
from
Cracking on top front
I have been using shoes for crews for couple of decades different models perhaps this ones they're cracking on the front top thinking to get a different model
Date published: 2019-02-06
Rated 2 out of 5
by
Riku
from
Only last a few months
They were nice the first few months but now they have peeled and the inside breaks apart where the heel is so it feels like your walking on a Pebble so I constantly need to take my shoe off and dumb it
Date published: 2019-02-20
Rated 3 out of 5
by
Rafael
from
Hold on to the receipt just in case.
Wet spills leak through due to wear and tear after a couple of months. I almost slipped due to an oil spill, at first my ankle hurted due to no cushion support around the ankle of these shoes.
Date published: 2019-02-16
Rated 1 out of 5
by
Adam0042
from
Messed up my ankles
After wearing these shoes I have lumps on my Achilles tendon. These shoes literally gave me tendonitis due to no ankle support. They scraped the the back of my ankles so much and I couldn't afford to get new ones so I had to wear them a while. They look cool but after just a couple months they tore apart. These shoes suck do not buy them.
Date published: 2019-07-26
Rated 5 out of 5
by
EpciureJunkie
from
These shoes changed my life
Wow. I am a chef, and am on my feet for 18 hour days. have tried tons of different pairs of shoes. These are by far the most comfortable pair of shoes I have ever worn. And the price!!!!! Insane. They have changed my life. Thank you.
Date published: 2019-03-29
Rated 1 out of 5
by
Nove
from
This model with bad quality material
I bought this model and the picture they look awesome but after a few days of wearing them they they started to peel, they are made of bad quality leather imitation. I'm so dissapointed!
Date published: 2019-11-03
Rated 2 out of 5
by
Spine doc
from
They squeak really bad
I like the way they look and they are ok for comfort. The noise they make is amazing. I can not wear them anymore in my office.
Date published: 2019-04-03