Elva
is rated out of
5
by
27
.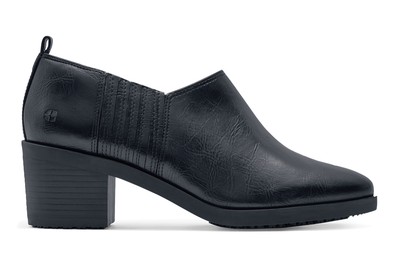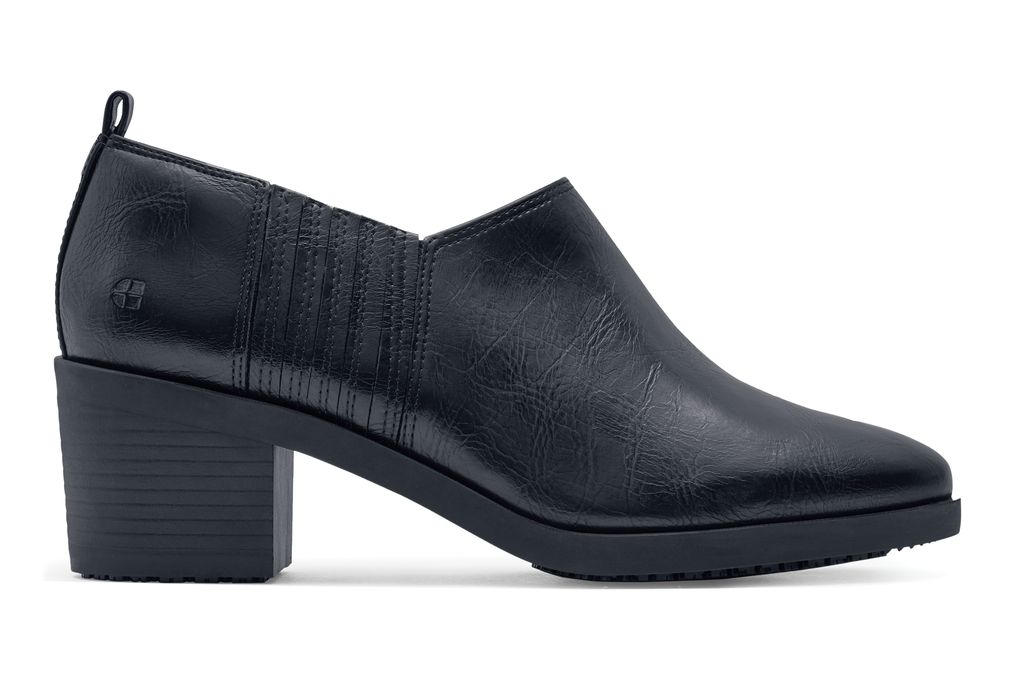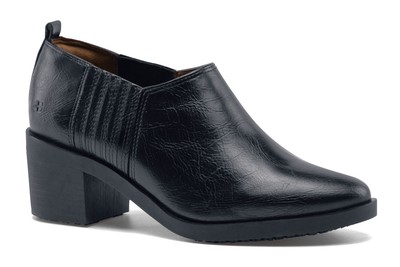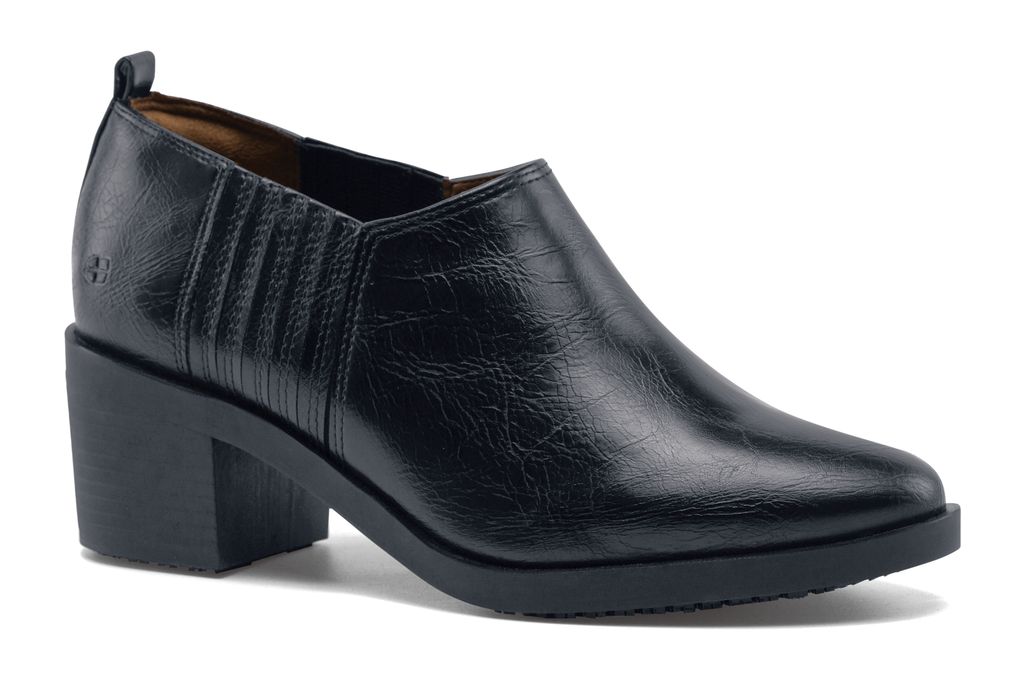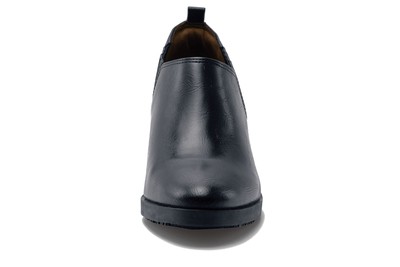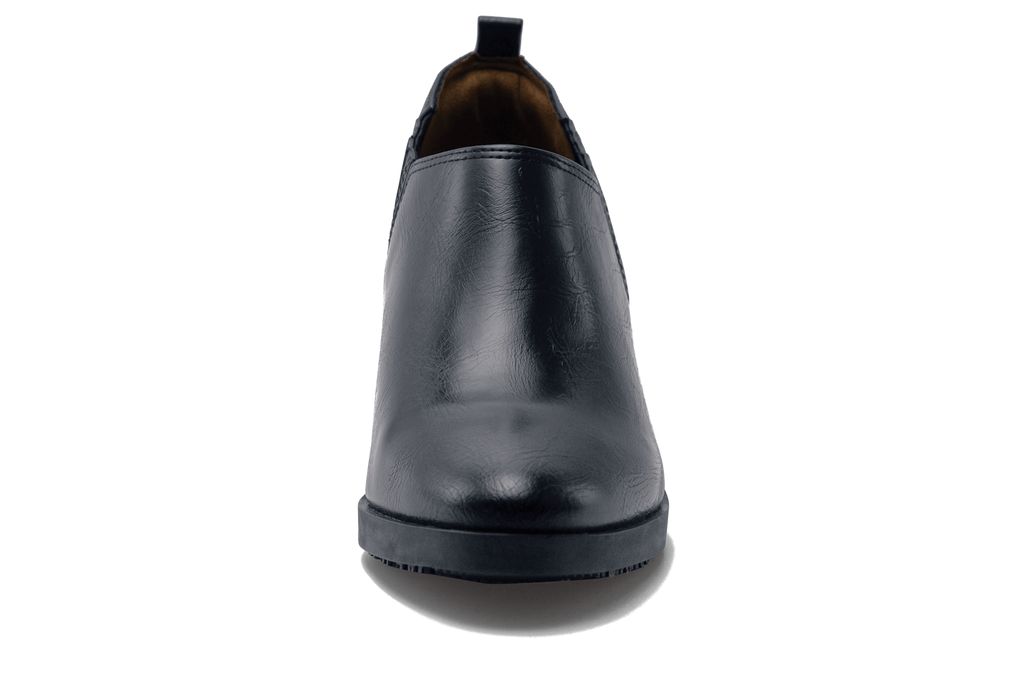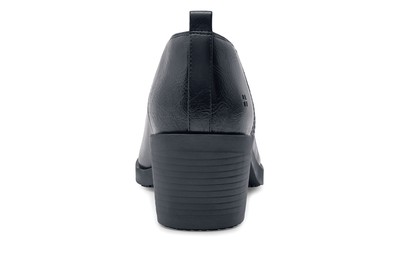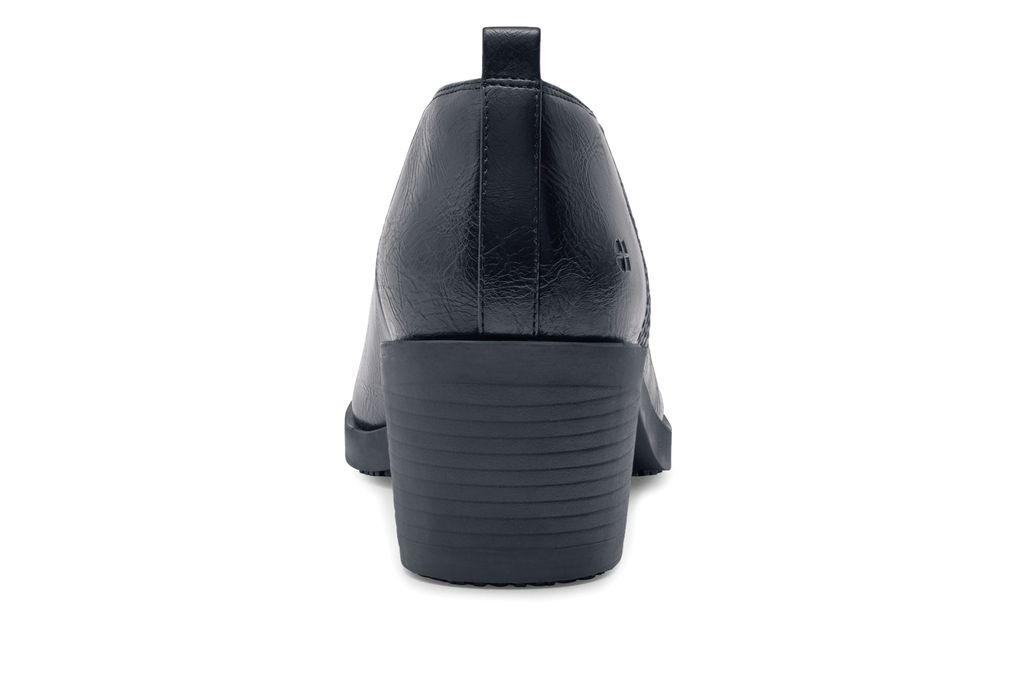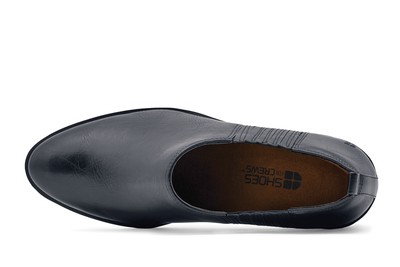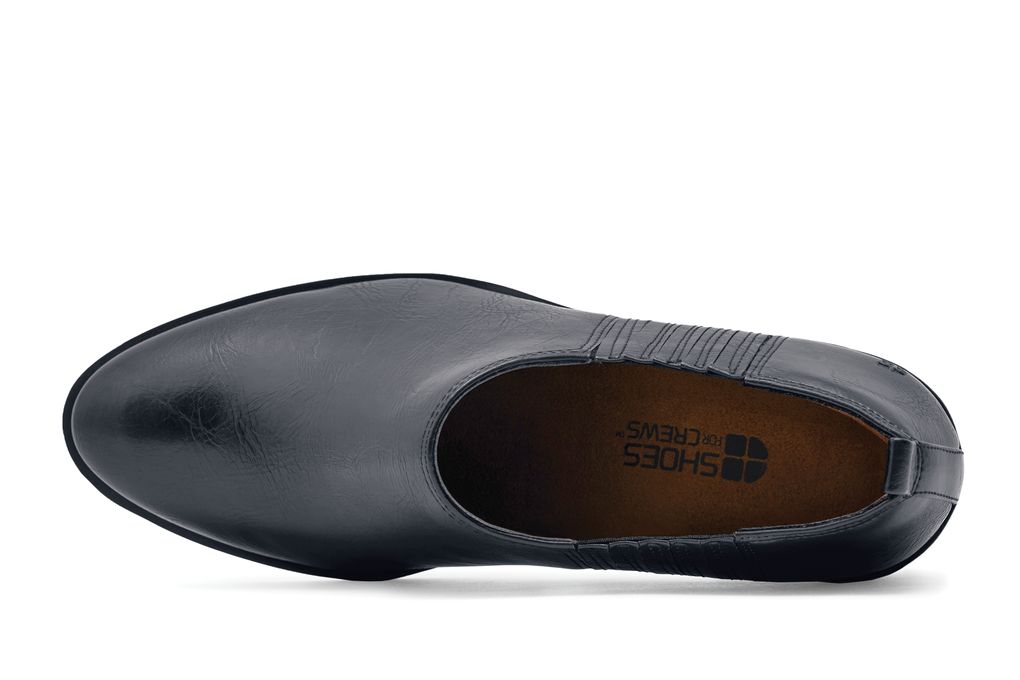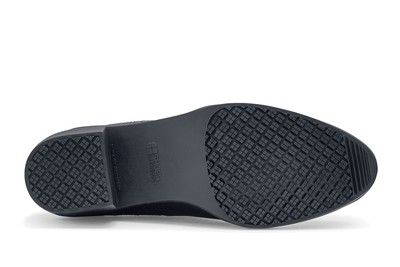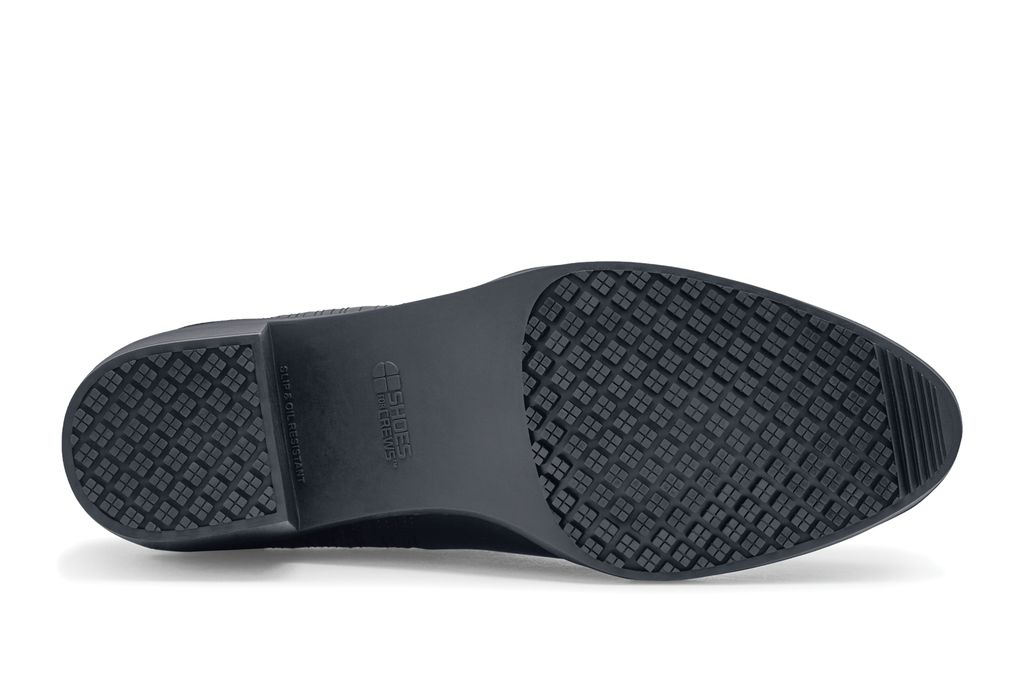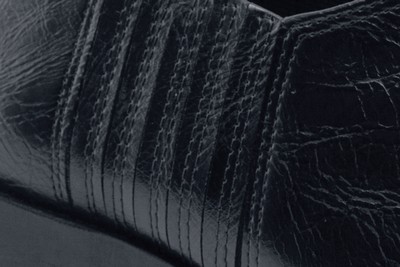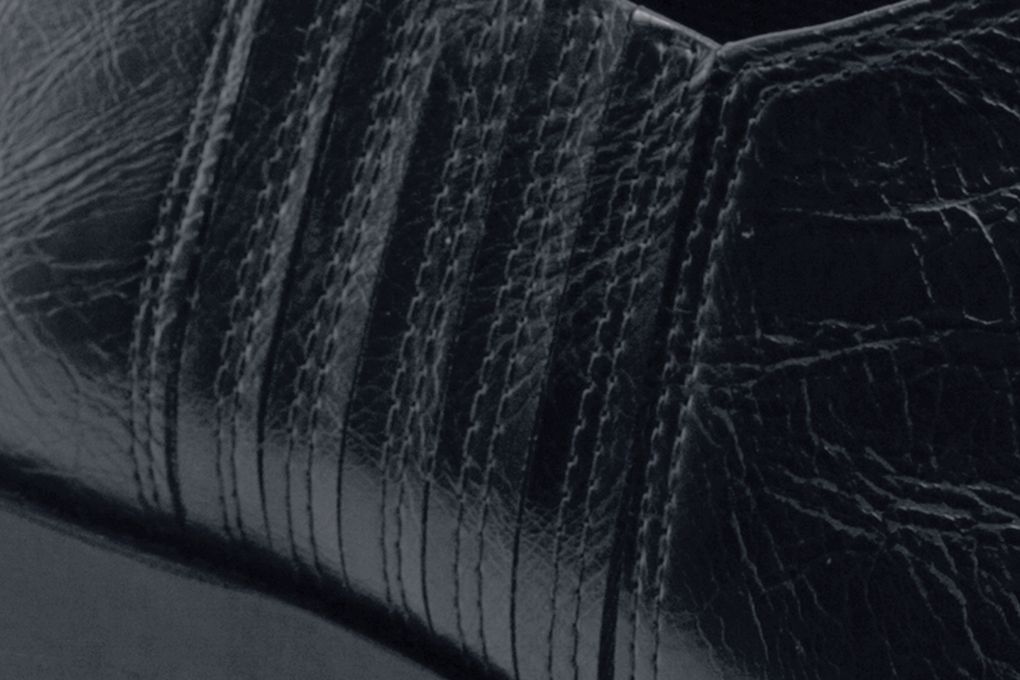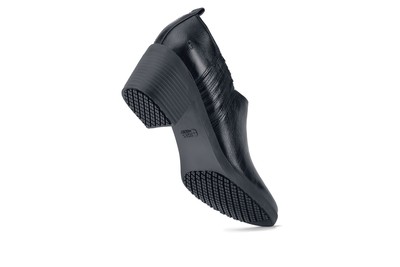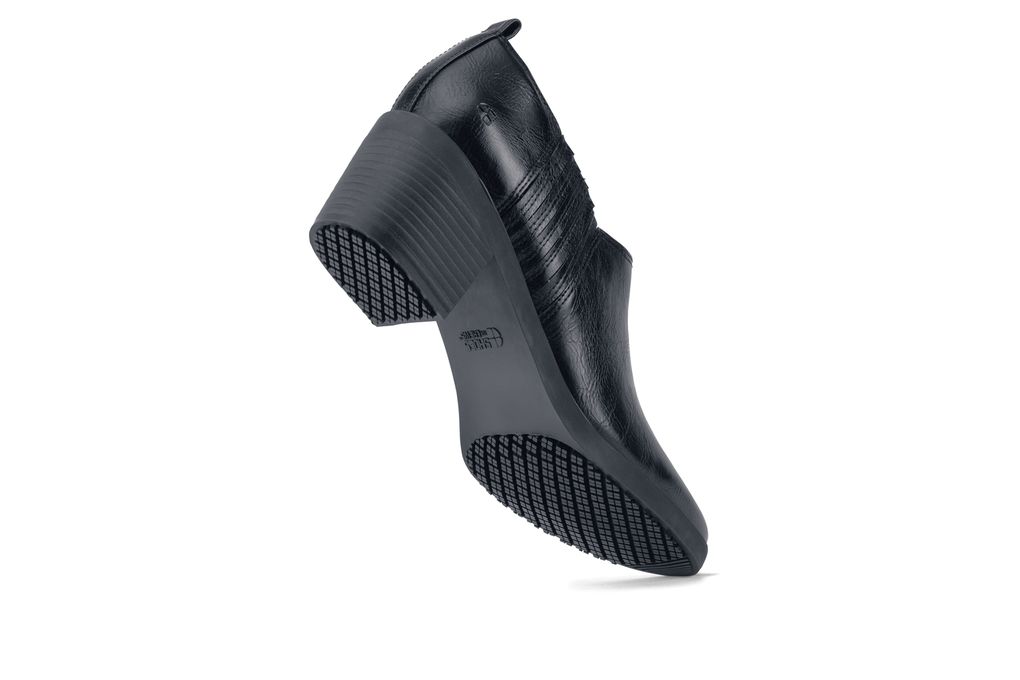 Elva
Women's Black, Style# 52118
Description and features:
The Elva is an on-trend take of a classic slip-on boot with elastic goring at the sides for added comfort. TripGuard allows you to move smoothly from slippery surfaces to carpet.
Slip Resistant: Superior SFC slip-resistant outsole.
Water-resistant: Treated to repel liquids from the surface.
Tailored Fit: Slim-fitting design ideal for narrow feet.
Rated 2 out of 5
by
nicatina
from
Possibly Better for Very Narrow Feet
I was really excited when I saw these in the store because of the price and bought them without trying them on well enough. I got them in an 8 wide. I wore them for a double and was just dying by the end of the shift. I don't know if they would feel better after breaking in, because I just decided to exchange them for the Selenes. The topline sat right on my ankle and rubbed them raw, and even though I got a wide, the toe was very tight. I tried on a larger size before exchanging them and I could tell that the topline would still be an issue. I was disappointed because the leather looks beautiful and the design of the elastic/leather part is extremely comfortable and creates a smooth fit.
Date published: 2018-09-19
Rated 1 out of 5
by
Anonymous shoe review
from
The worst. Don't buy these unless you love pain.
Awful. Bought in end of March. 3 months later and they are still so so bad. I have used many dress shoes from this company for my restaurant job over the past 10 years or so. These should be burned at the stake. I wear all my shoes with custom inserts but these were way too narrow and short on the upper to wear them. Without inserts these are atrocious. Seriously. I don't have wide feet. I have a normal arch. These squeeze my toes and cut off circulation. Can't believe they stopped making envy ii and are actually selling these piece of junk. Too late to exchange so forced to find and buy a new pair of different shoes. I promise you, I'm not picky and I wear heals a lot. This will give you numbness in your toes, pain in your calves and a back ache to match. If you buy these anyway, you've been warned.
Date published: 2019-06-10
Rated 1 out of 5
by
Sheri
from
Had to return
This was my replacement pair after having to return the "delrays". I ordered these in a wide after reading the reviews. I wore them for 3 hours and could barely walk. They were too wide and hurt my ankle since the material of shoe rubbed constantly. Now waiting for my old skool low riders. it seems I need to stick with the shoes I know will work for me. Even though I need a dressy shoe.
Date published: 2018-10-02
Rated 3 out of 5
by
linda R.
from
Way too narrow in the toe box. I like the style but had to return, please make a more rounded toe.
Date published: 2018-04-07
Rated 5 out of 5
by
Candybar209
from
Comfortable, stylish shoes
These are very comfortable shoes. I have wide feet and I am often on my feet for up to 12 hours, running back and forth. They also don't wear as fast as other shoes that I have used. Just clean the bottoms and polish them daily, and they will look brand new for months. I wear these with skirt sets, suits and pants. They look good with everything.
Date published: 2019-10-18
Rated 5 out of 5
by
allisa h.
from
I had previously always ordered the Isabella shoe and was disappointed that it was discontinued. I gave this shoe a try and I love it!
Date published: 2017-06-11
Rated 2 out of 5
by
Tracey
from
Elva
Runs really tight in the toe area, I tried a wide and it was too loose. Which is a shame since I really like them . Had to return for a refund
Date published: 2019-06-17
Rated 5 out of 5
by
nes87
from
SO comfy
These shoes are SOO comfortable on my size 10 wide feet. I have worked in the industry for 15 years and have tried everything. In my role, I wanted shoes I could wear and look nicer so I tried these and I am so glad. I give them a 5 for fit and comfort, but I just got them around the end of November (it's April now) and the soles in the front are starting to come unglued. Shoes for Crews has never been a long-lasting brand in my opinion for how busy and active food service is, but I was definitely impressed with this shoe. I am not sure why there are so many bad reviews. I seriously have the hardest time even finding sandals because my feet are wide and the top part of my foot is high (?) and these have been great with and without socks.
Date published: 2021-04-09