Ruby
is rated out of
5
by
42
.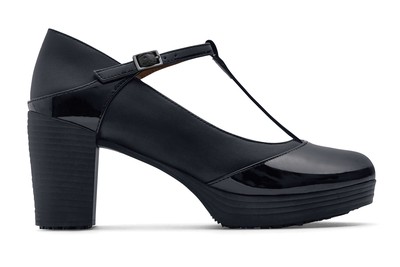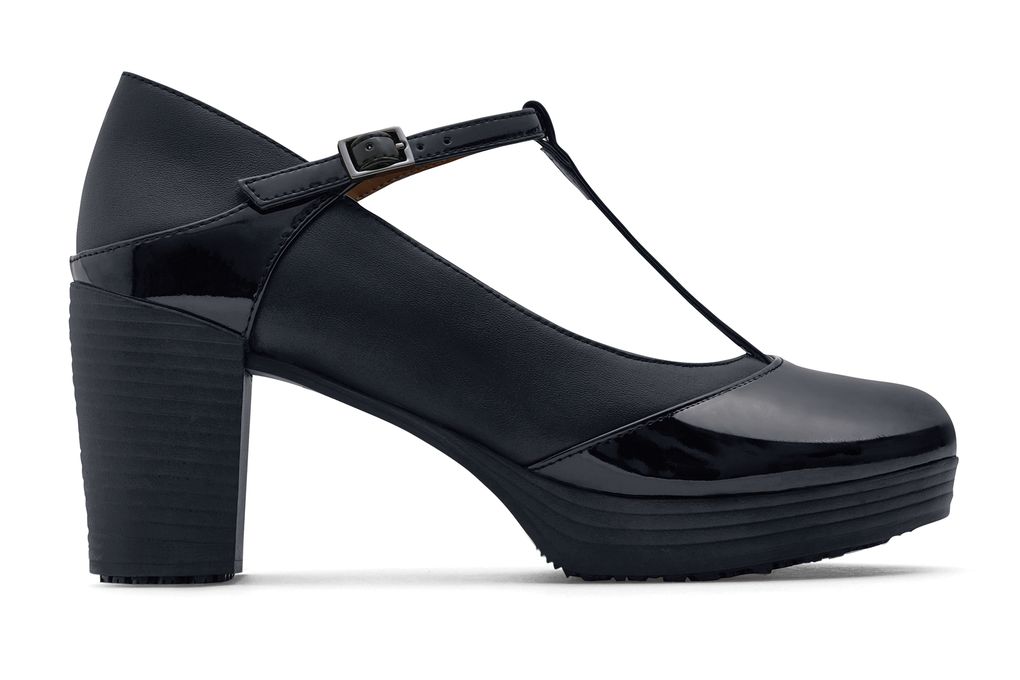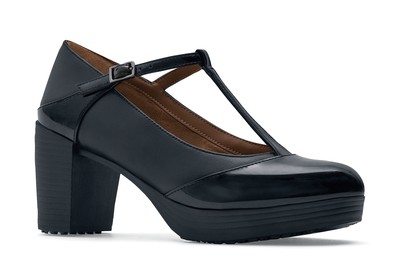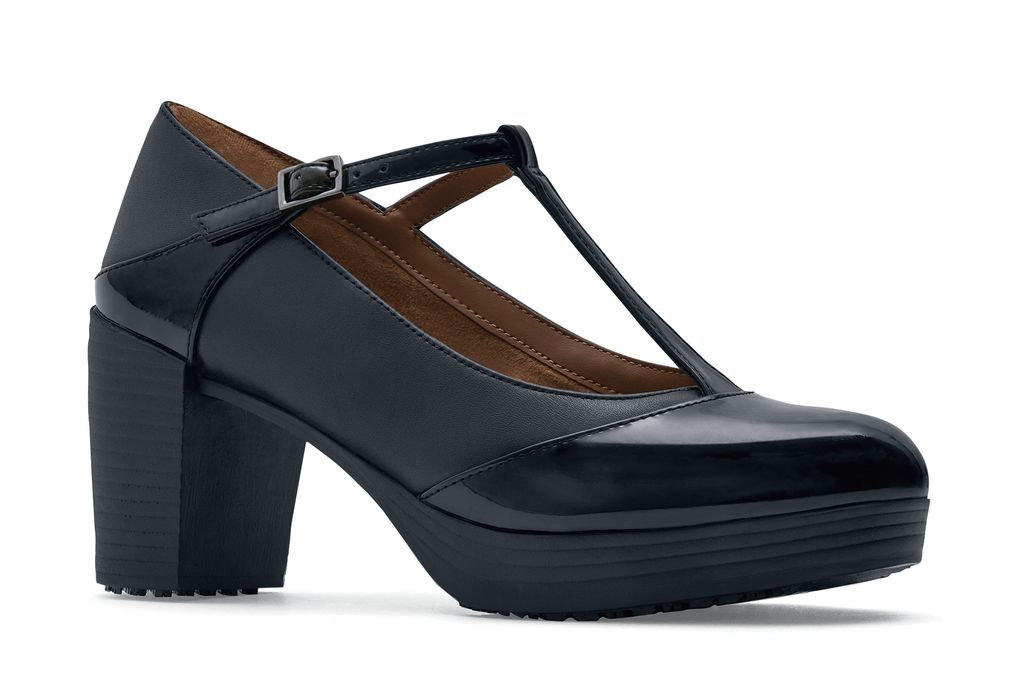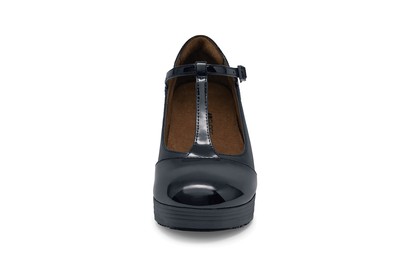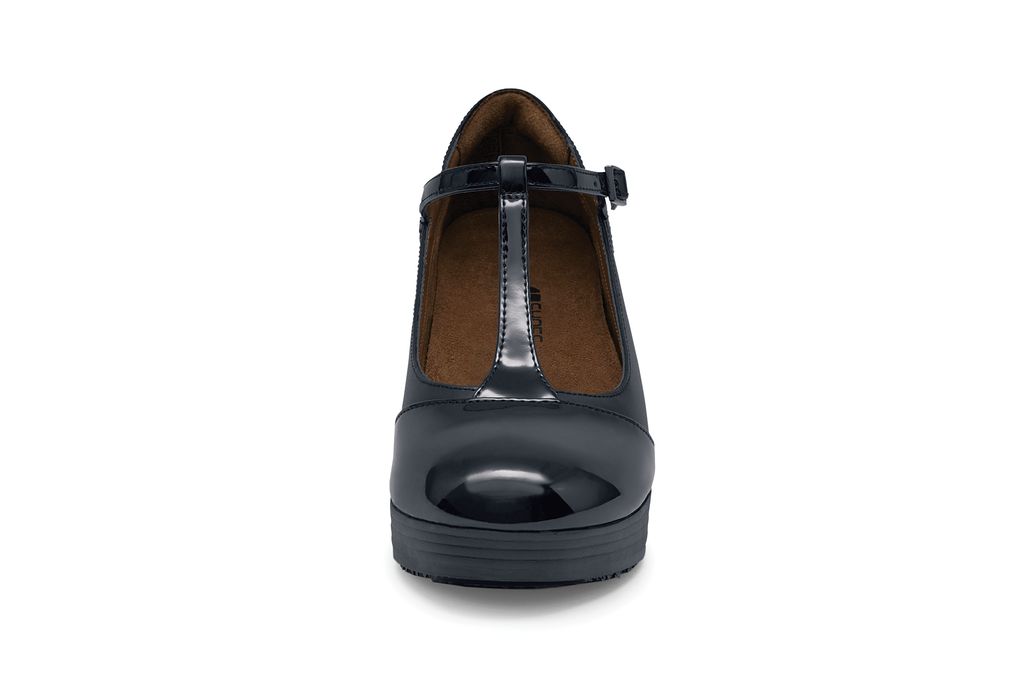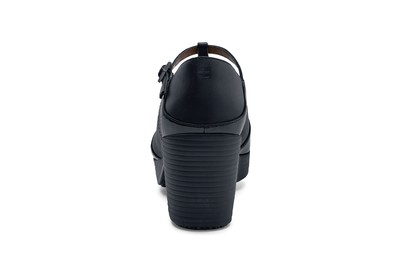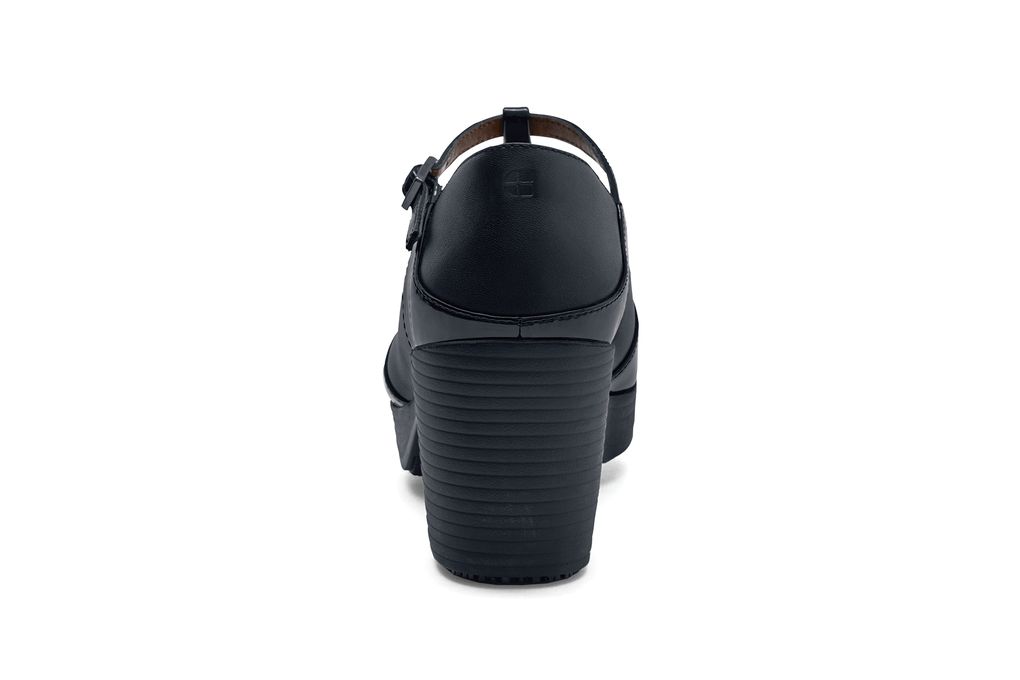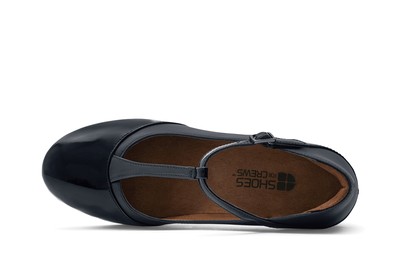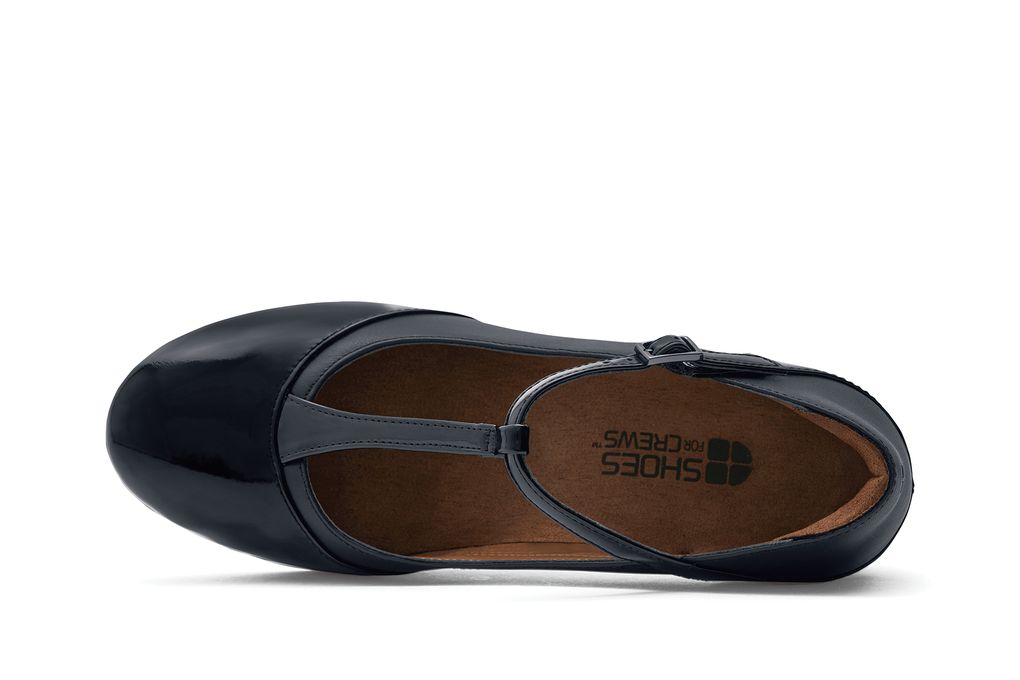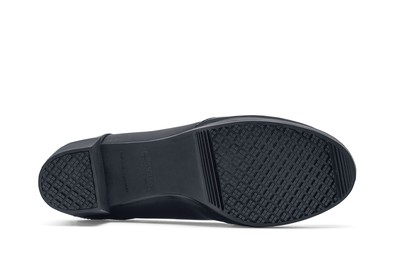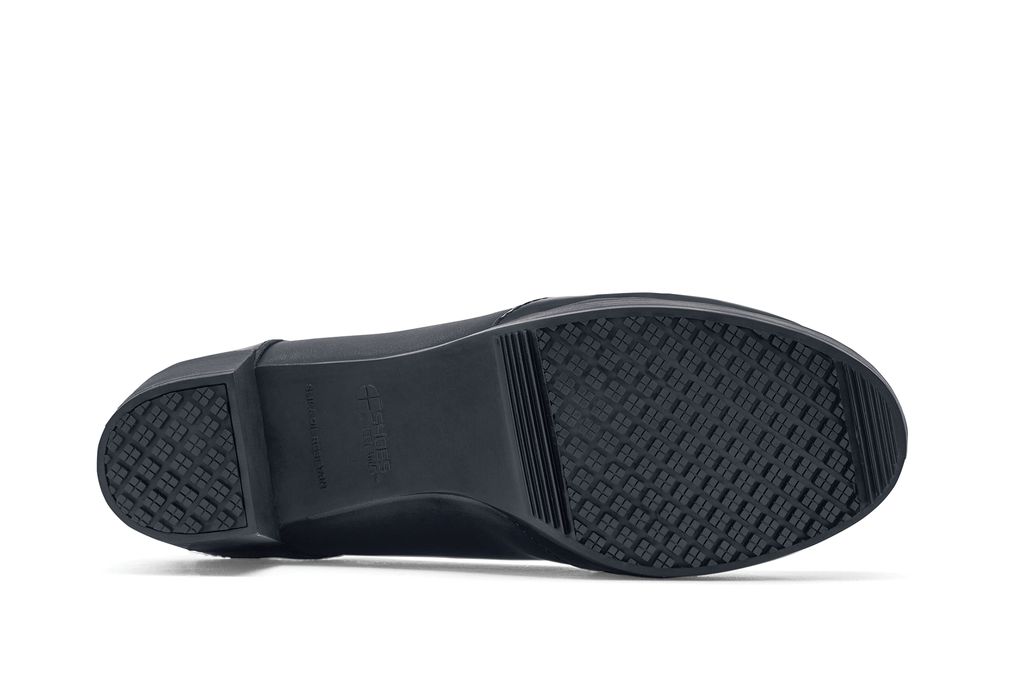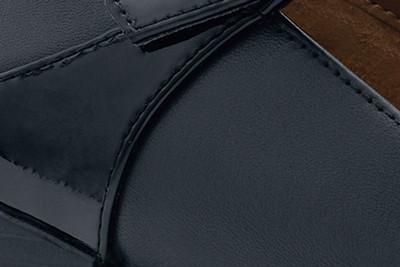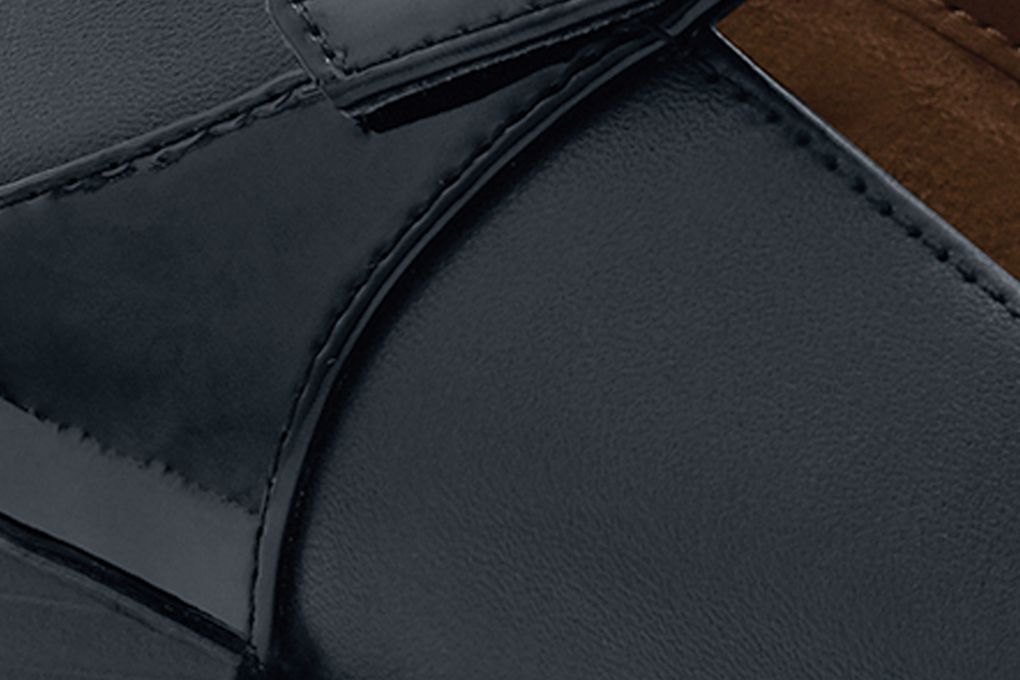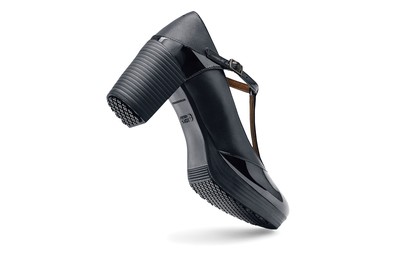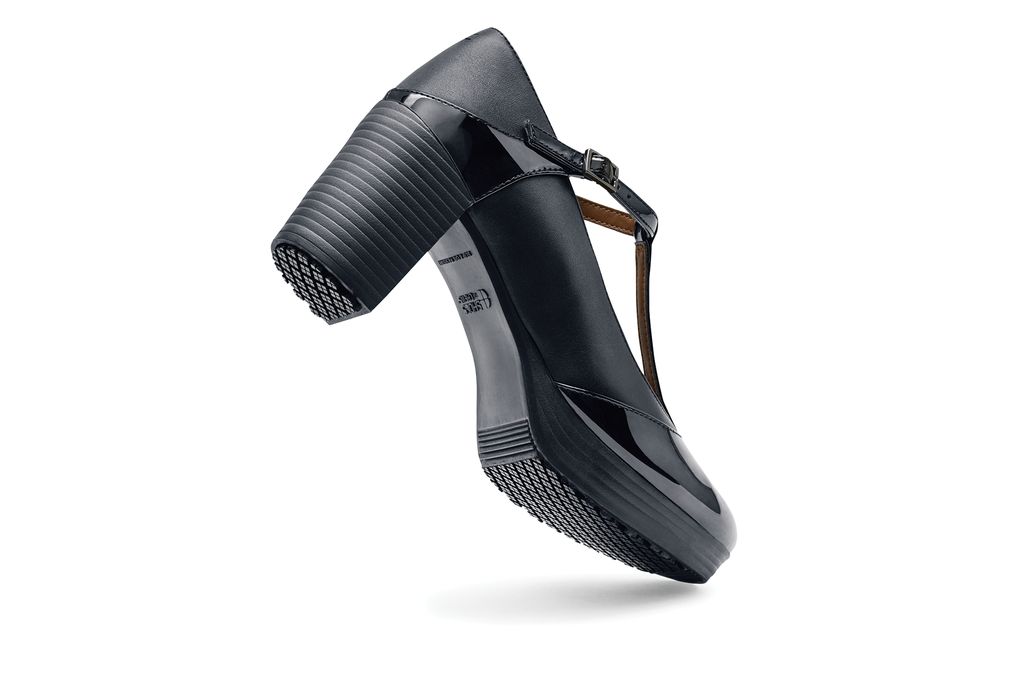 Ruby
Women's Black, Style# 57280
Description and features:
This elegant heel belies a tough-working dress shoe with a steel shank, TripGuard, extra cushioning and slip resistance. Tailored fit for a tailored look all day long.
Slip Resistant: Superior SFC slip-resistant outsole.
Water-resistant: Treated to repel liquids from the surface.
Tailored Fit: Slim-fitting design ideal for narrow feet.
Rated 3 out of 5
by
Summer
from
Love this BEAUTIFUL & functional shoe, but...
Black Ruby 3" ladies heel...so many compliments and they are a great stable work shoe. However, I have the same complaint as another reviewer. Due to the weight of the platform heel the elastic on the buckle needs to be stronger. I called CS to share that the elastic is stretched to a breaking point on each shoe but "I'm sorry" was all that they said. So, I'm on my own to find a shoe repair service after 6 months because these shoes are worth the effort and too new to purchase another pair just yet. I am also in agreement with other reviewers- they NEED to make more colors. Red, navy, tan and brown would be awesome!
Date published: 2019-04-02
Rated 3 out of 5
by
Jodi1980
from
Love them but the strap is horrible
I have gone through 2 pair of these in 1.5 years. I just love these shoes and get many compliments on them. You have to break them in for about a week before they become comfortable. I can wear these all day where I work. I walk around a lot at work. Anyhow the little piece that holds the strap is horrible and broke after 6 months with my first pair. My 2nd pair is also fixing to break. It's like they leave them this way because they know they'll break and people will keep buying them. Which is insane because I've have shoes that I still wear and they're really old. But sadly I still want to get a 3rd pair because I love them so much lol. Please fix the strap issue!
Date published: 2019-09-06
Rated 3 out of 5
by
Jenlynn
from
Cute
This shoes are super cute and I was excited to wear them for my new cocktail serving job. They were fine the first couple times I wore them but when I had a shift that was longer than 4 hours on my feet they started hurting. I would totally recommend them for anyone who doesn't have to stand or walk for more than 4 hours. Another girl I work with got them as well and she hated them due to having wider feet. They are definitely more comfortable for people with narrow feet. If you're getting these for a serving job I wouldn't recommend.
Date published: 2018-11-29
Rated 5 out of 5
by
Jenna R.
from
These are the most comfortable work shoes I own! I bought them expecting to only wear them on "fancy days" but I find myself wearing them everyday lately. They're even more comfortable than my rubber flats! So far I've worn them to a wedding and even out for a couple hours after a shift when normally I'd be in my flip flops as soon as I get to my car. I get compliments on them all the time and I can't help but brag that they're non-slips. I honestly couldn't recommend these shoes enough!
Date published: 2017-08-26
Rated 5 out of 5
by
Kim P.
from
I love these shoes! They are a great office choice when you are still looking for those slip resistance, comfortable heel. They go with everything and really pull in the professional aspect while still being able to stand in them for 8+hrs. I work in hotels specifically, so I am constantly on my feet and running around but I still wanted that heel option without killing my knees and feet. These are the best of both worlds. I cant recommend them enough!
Date published: 2018-06-11
Rated 5 out of 5
by
Kristin R.
from
This is my go to shoe. I wear them 5 days a week on 10 hour shifts. Not only is this a beautiful, stylish and professional shoe but the comfort is incredible! I'm a heels kind of girl and these fit my professional yet very active role so well! Please please please make them in brown or nude!!!!!
Date published: 2018-06-13
Rated 5 out of 5
by
Saskabecca
from
Comfortable heels!
These shoes are awesome. They're so cute and I get so many compliments on them. My coworkers commented on their height thinking they must not be comfortable for long shifts but these are the only heeled shoes I can wear for a 9 hour shift and not be in extreme pain. The platform is a big help and absorbs a lot of the shock from walking around. Been wearing these for a couple weeks now and they were broken in in about 2 days. They were a little tight in the toes at first but I used a shoe stretcher I got on amazon and that helped. I also always wear a nude sockette with these to avoid any rubbing. Overall these were worth the price for sure.
Date published: 2020-08-13
Rated 5 out of 5
by
Heather T.
from
I bought these on a whim as i am not much of a high heel wearer. I tried them on when they arrived and they fit like a dream as i have come to expect from shoes for crews products. The heel isn't too high, the shoe is very stable and the fit truly is spectacular. And to top it all off the style looks fantastic! I couldn't be happier with these!
Date published: 2018-04-28