Rowan - Soft Toe
is rated out of
5
by
35
.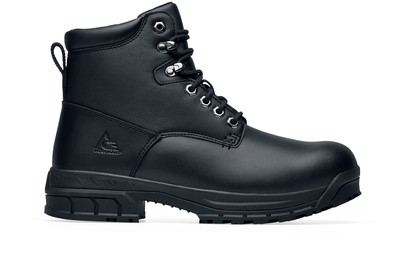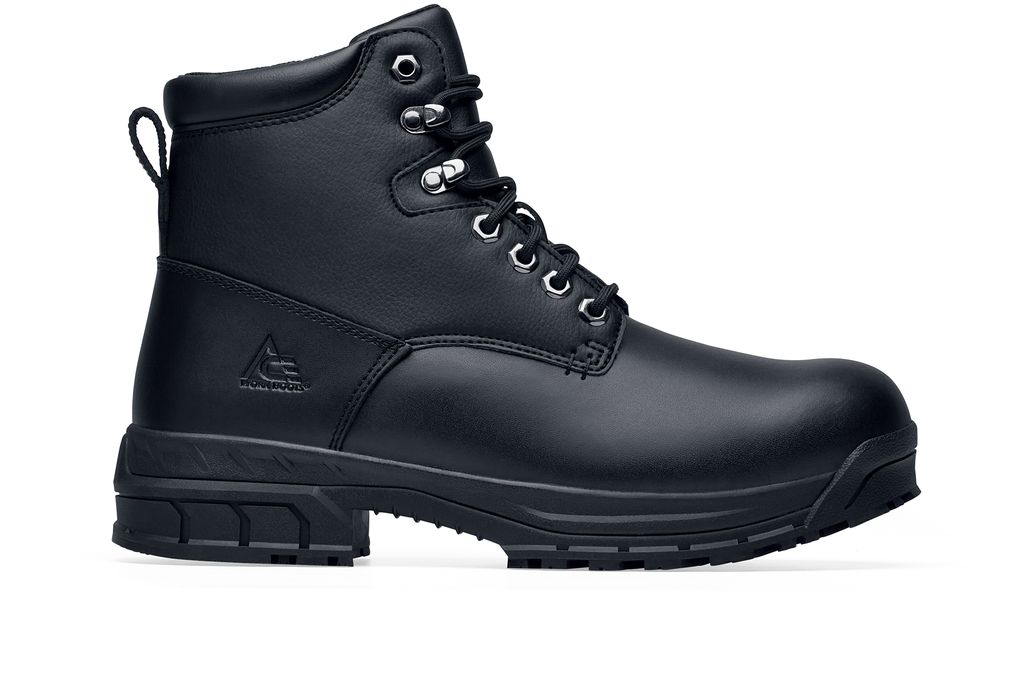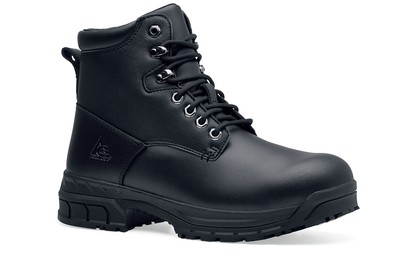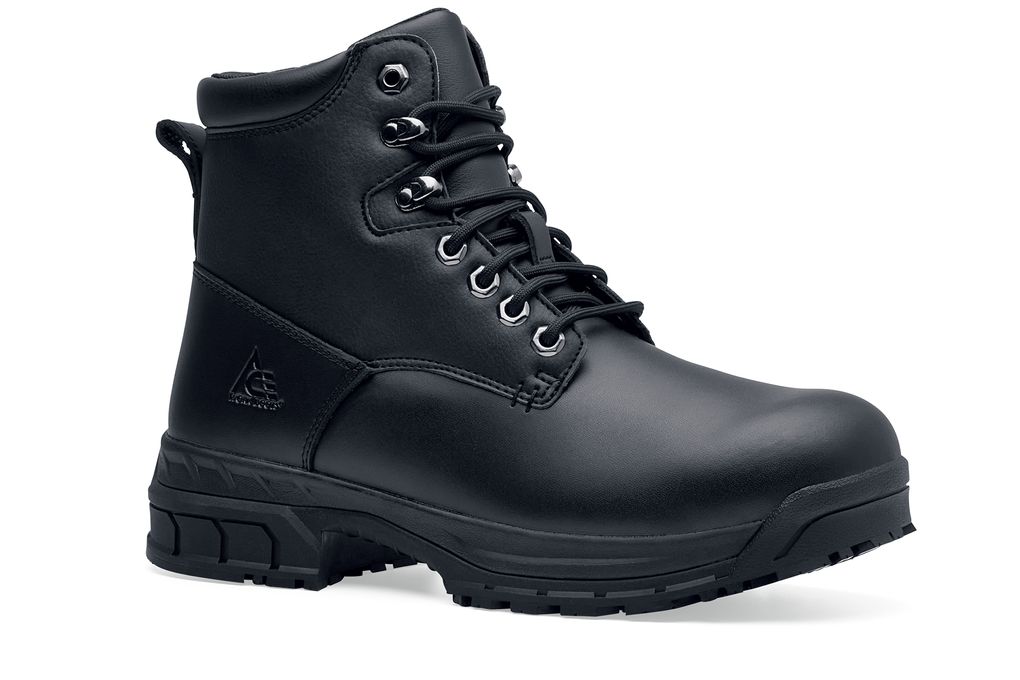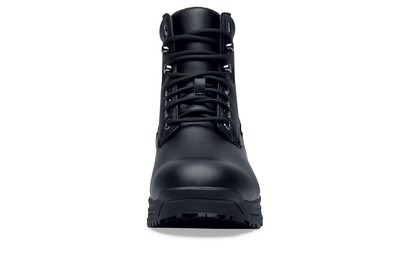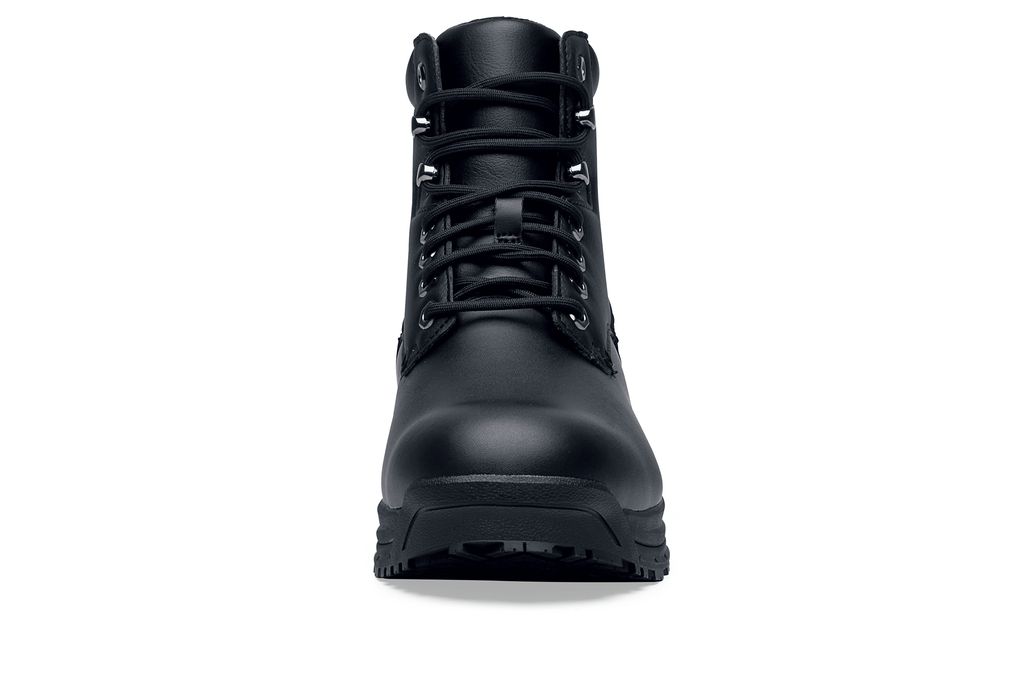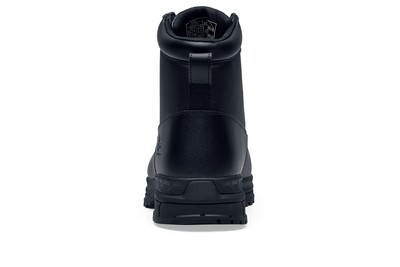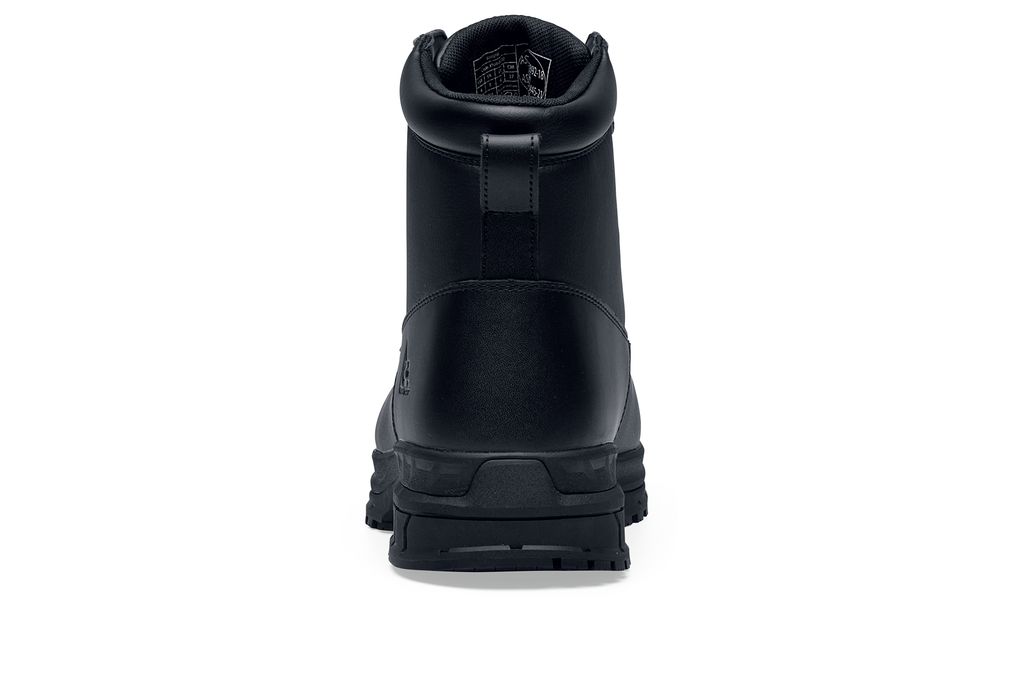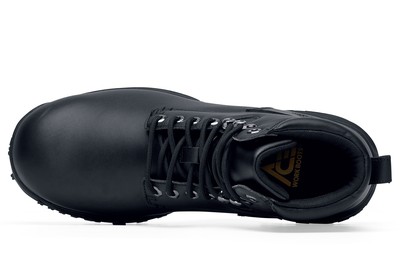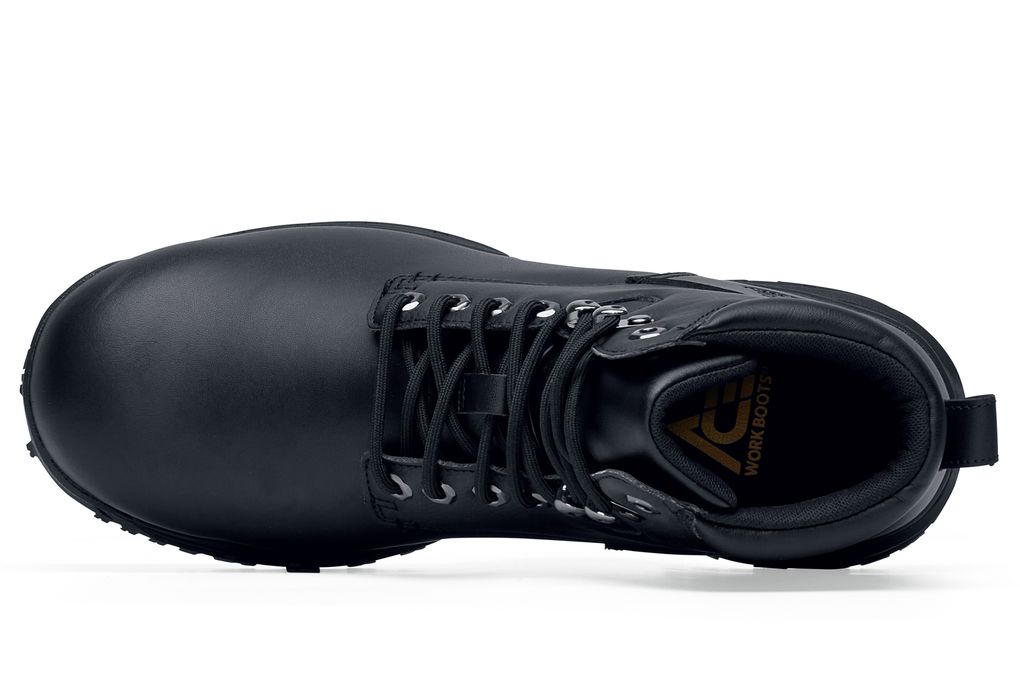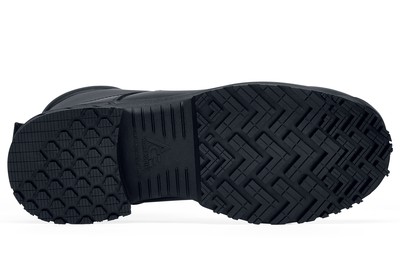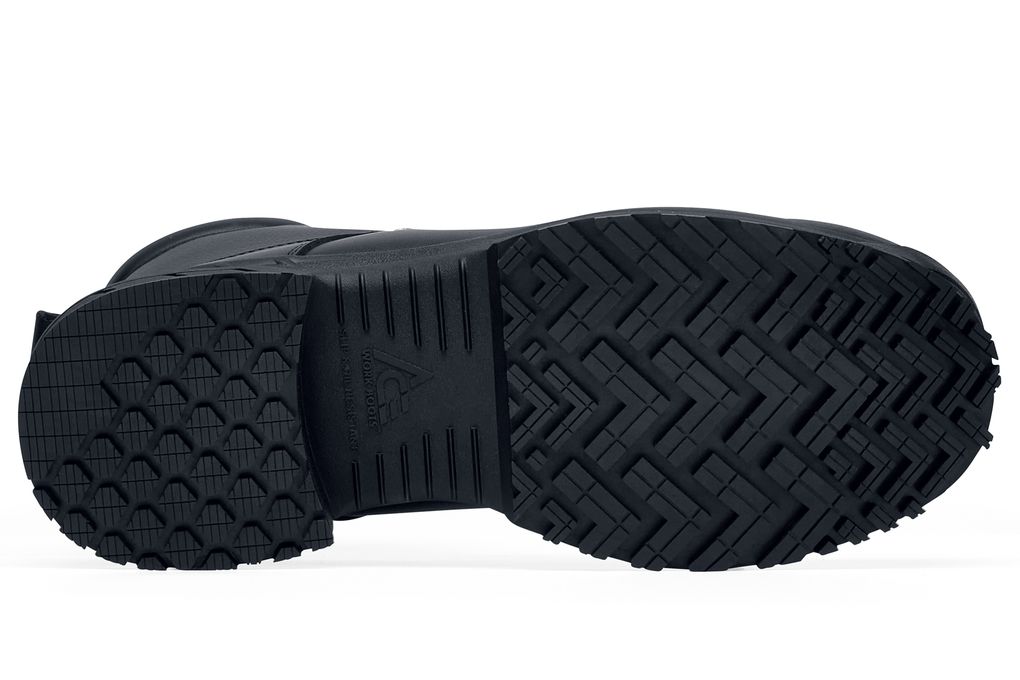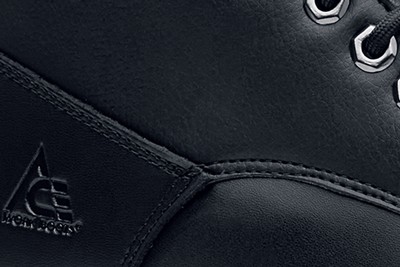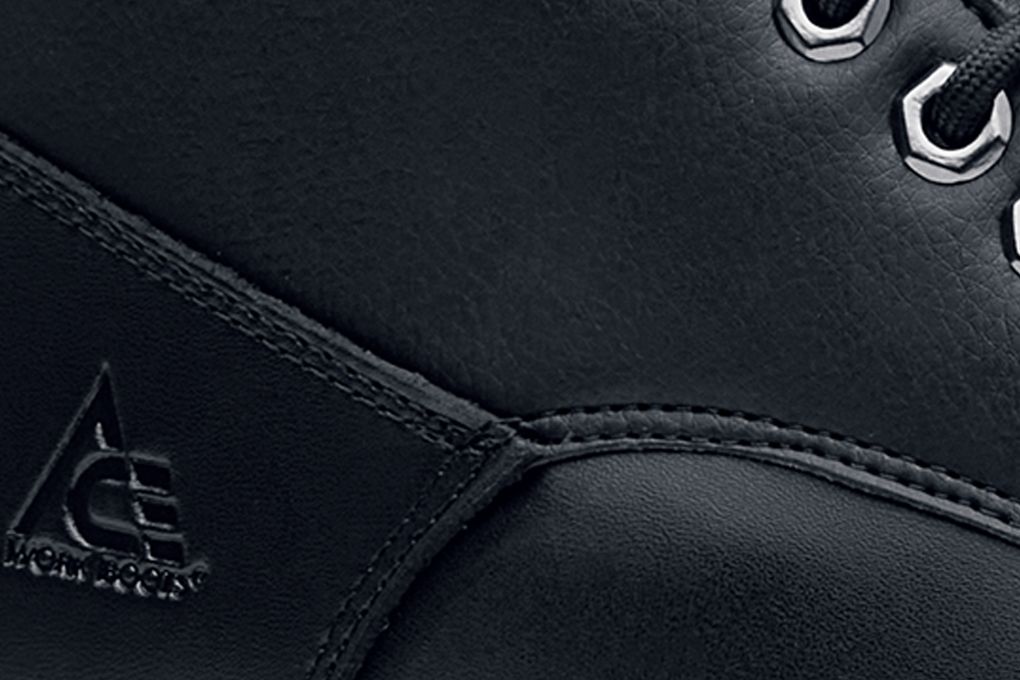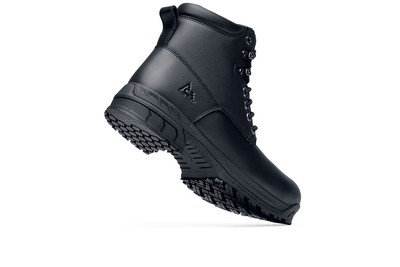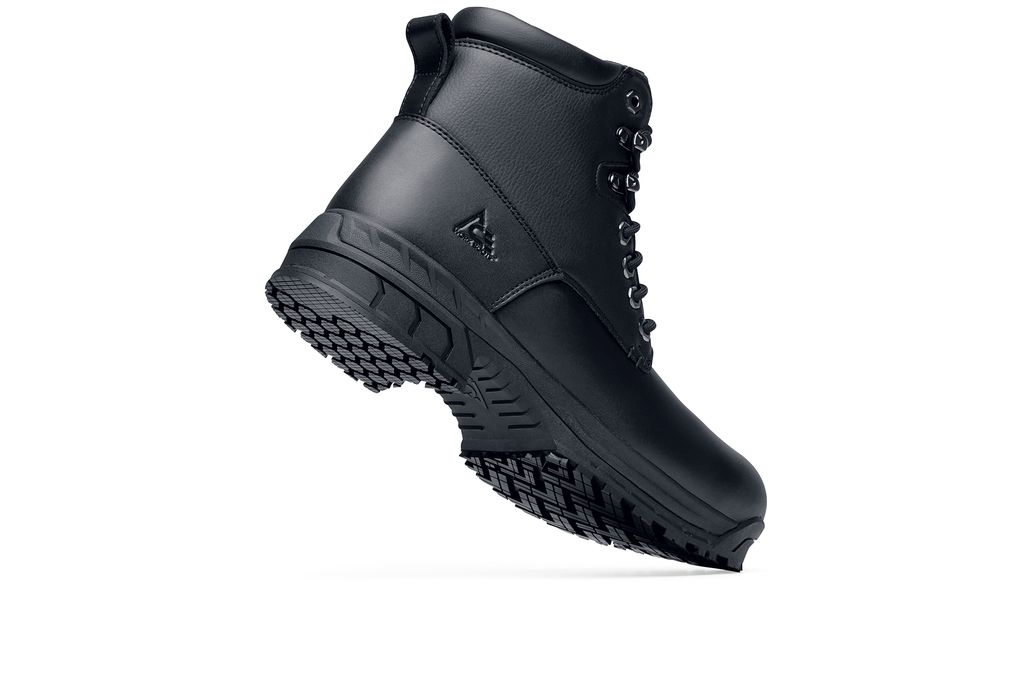 Rowan - Soft Toe
Black, Style# 60435
Description and features:
Stylish, comfortable, safe and functional, the EH rated Rowan work boot has a sturdy steel shank for added durability, a water-resistant leather upper that repels liquids, and effective slip-resistant outsole technology and premium comfort insoles.
Slip Resistant: Superior SFC slip-resistant outsole.
Water-resistant: Treated to repel liquids from the surface.
Comfort Insole: Premium insole offering lasting comfort and support.
Rated 1 out of 5
by
Dylan
from
Dissapointed
I have Sworn by shoes for Crews.. for 9 years.. Always have Highly Recommended them.. even Bought First pairs for friends so they could try them. They have been Durable, water resistant, and Most importantly Anti slip. I have always Loved the Legionare shoe. In January my pair had started to wear out but i knew there was time left in them.. so i ordered my next pair just so i had them when the old pair hit that point of no return.. When i went to order the Pair i have gotten for years was no longer on the website... fine.. that sucks.. it happens.. we all know that. So i ordered the Rowens Soft toe work Boots. I started wearing them about 2.5 months ago. 2 weeks in the leather started peeling... it was frusterating and Ugly... but they are work boots so i tried to ignore it. A month and a half in.. the left sole started falling apart.. And today.. about 2.5 months the Right sole has almost completely Fallen off.. I'm extremely disappointed with the Quality of these shoes... if i wanted a cheap pair of disposable shoes I'd go to Walmart... I'm not seeing why the 6 month garuntee dropped to 2 months. With a 66% decline in Garuntee you can make the shoes at 66% less quality.. I'm disappointed the company has fallen so far..
Date published: 2018-09-24
Rated 1 out of 5
by
Christian
from
Good brand
The lether start to peel at 3 months after, and now it's 6 month and the sole of the boot the heel it's broken
Date published: 2018-09-08
Rated 1 out of 5
by
JAWZ
from
vinyl peels
i have purchased several pairs of these work boots over time quality has dropped price has risen not worth the money
Date published: 2018-09-01
Rated 2 out of 5
by
Genji917
from
Wear out too quick.
This was my first attempt at finding a good boot. They felt nice; but the leather cracked within 3 months of getting them. I'd look past these.
Date published: 2018-08-31
Rated 2 out of 5
by
Bryantakers
from
Poor quality
The lether started to peel apart about 6 months in. Now i have a hole on the side and i have only had the boots for about 8 months usally it take about 14 months the only good part was the sole.
Date published: 2018-09-02
Rated 4 out of 5
by
Rojelio G.
from
They stretch too much. I've had to put two extra show insoles and now have to wear two pair of socks because they are so loose. But other than that, they are great. Lol
Date published: 2018-02-05
Rated 5 out of 5
by
Daniel B.
from
This is one of three different styles I use for work. This boot is my favorite. The only issue is that originally the arch support isn't suburb, but that is of no consequence to me because I took out the removable inserts they gave and inserted my own with excellent support. Overall then it is the perfect boot for me. I will buy them again. The fact I work 10 hr shifts without fatigue is amazing! And it fits perfectly with my officer outfit look.
Date published: 2017-10-28
Rated 4 out of 5
by
Susan W.
from
I purchased this pair of shoes for my son. I was disappointed when originally ordered and out of stock but anticipated ship date was in a reasonable amount of time. The anticipated ship date then kept changing and took over a month to finally receive. They do fit true to size but he has had a break in period and several heel blisters to contend with.
Date published: 2018-05-04