Guardian IV - Steel Toe
is rated out of
5
by
15
.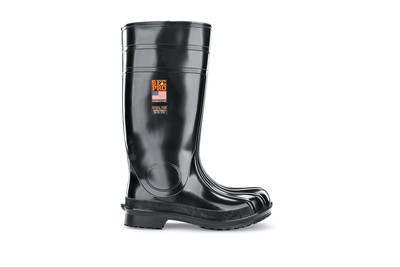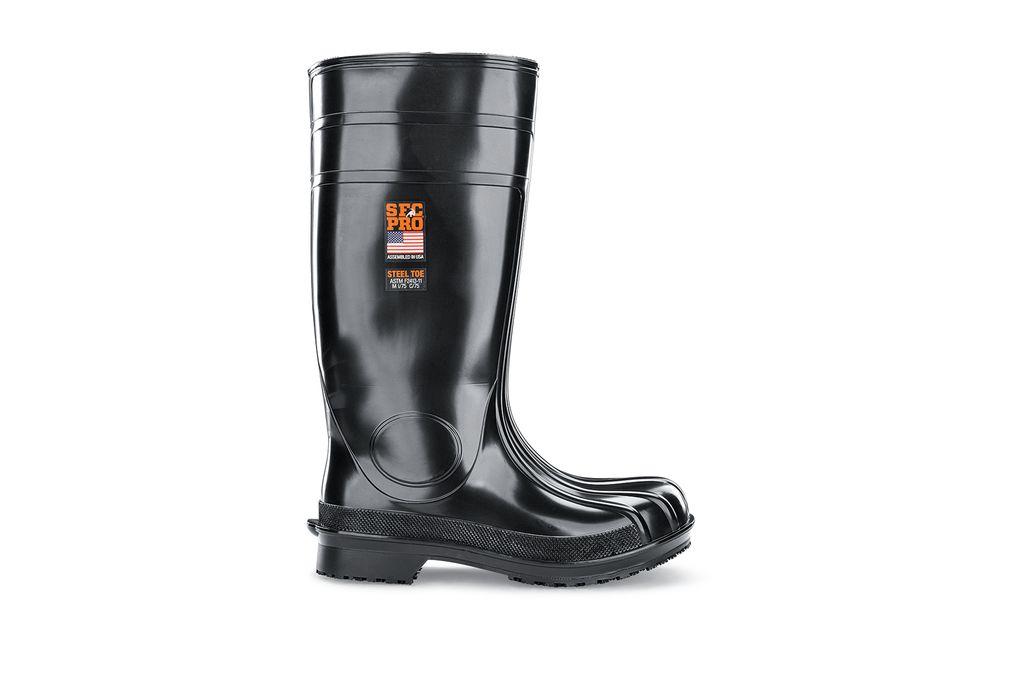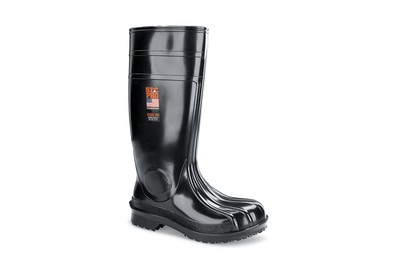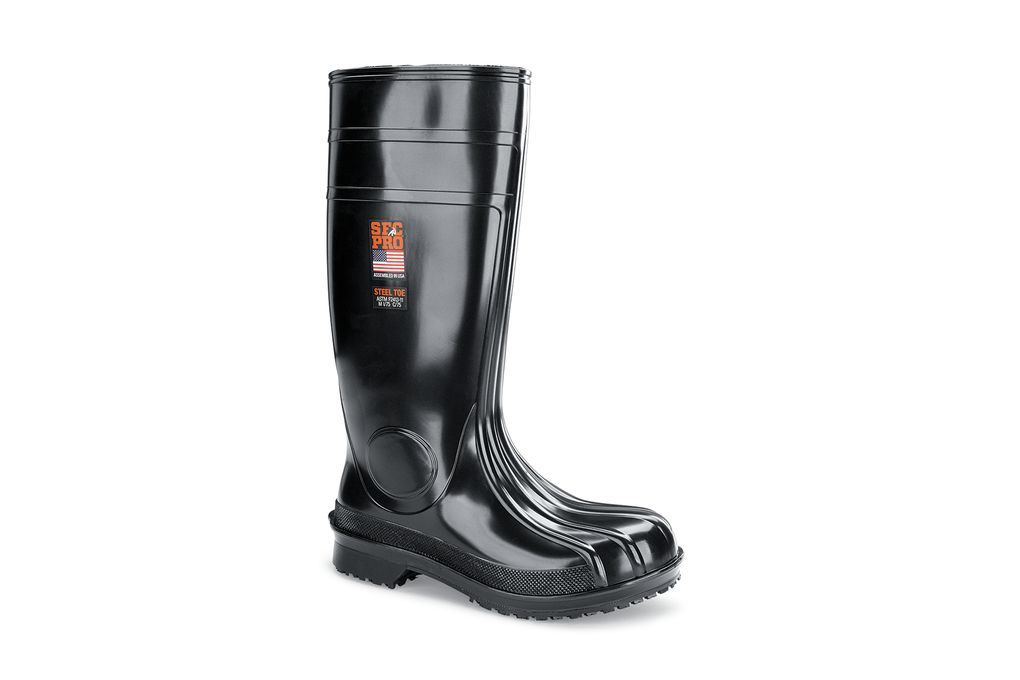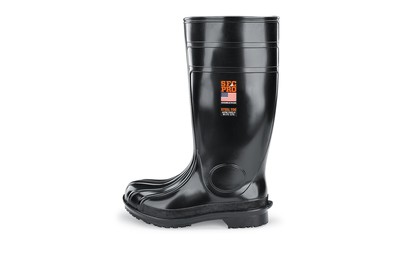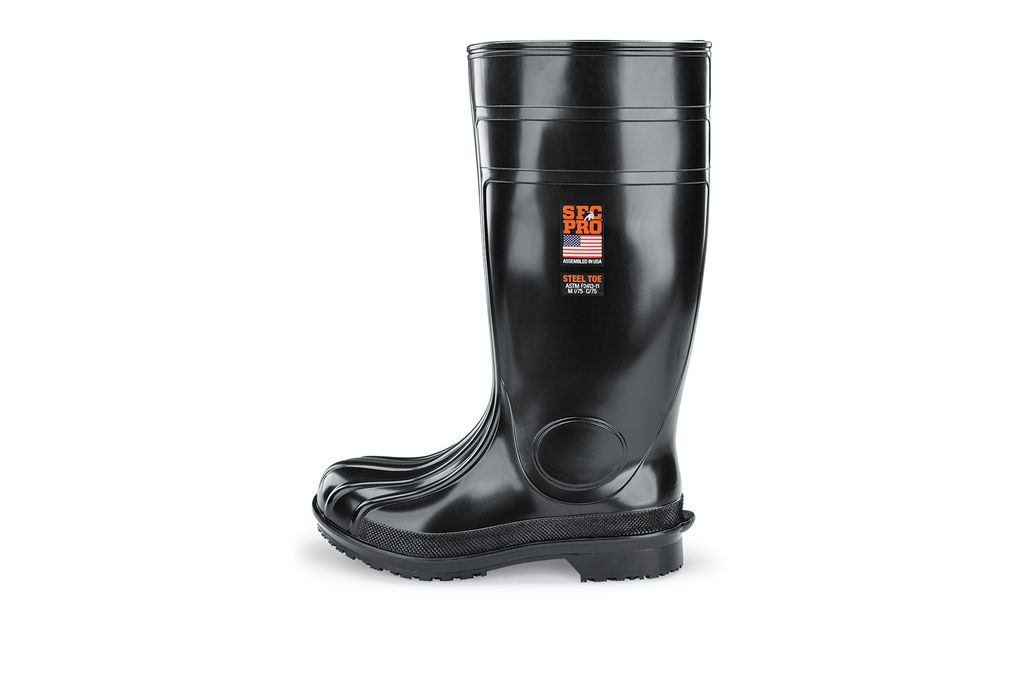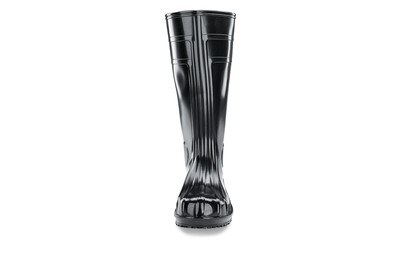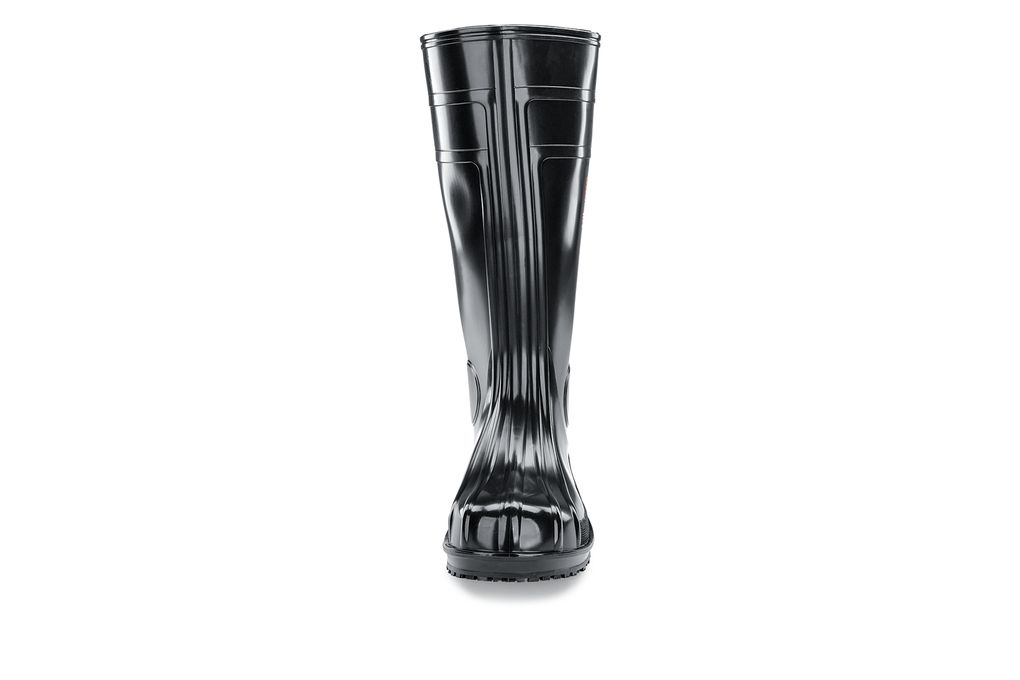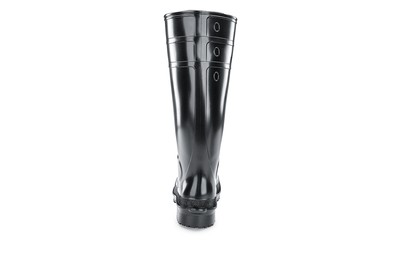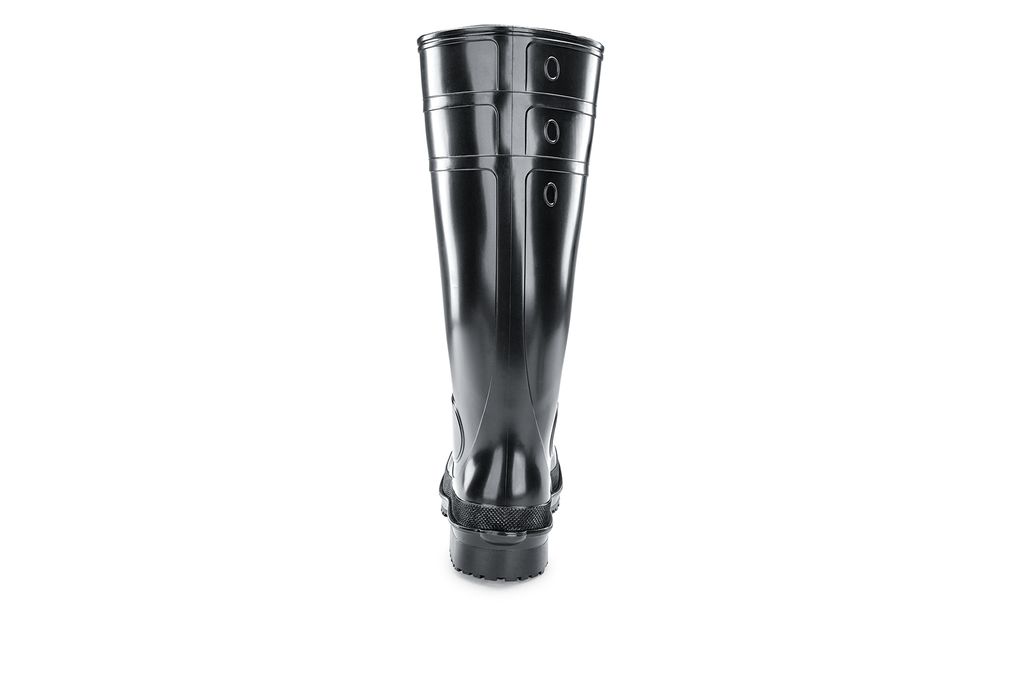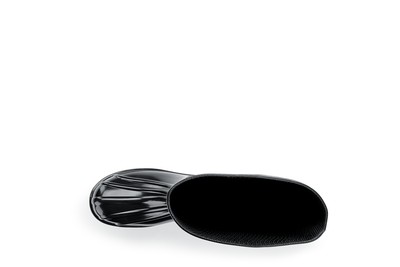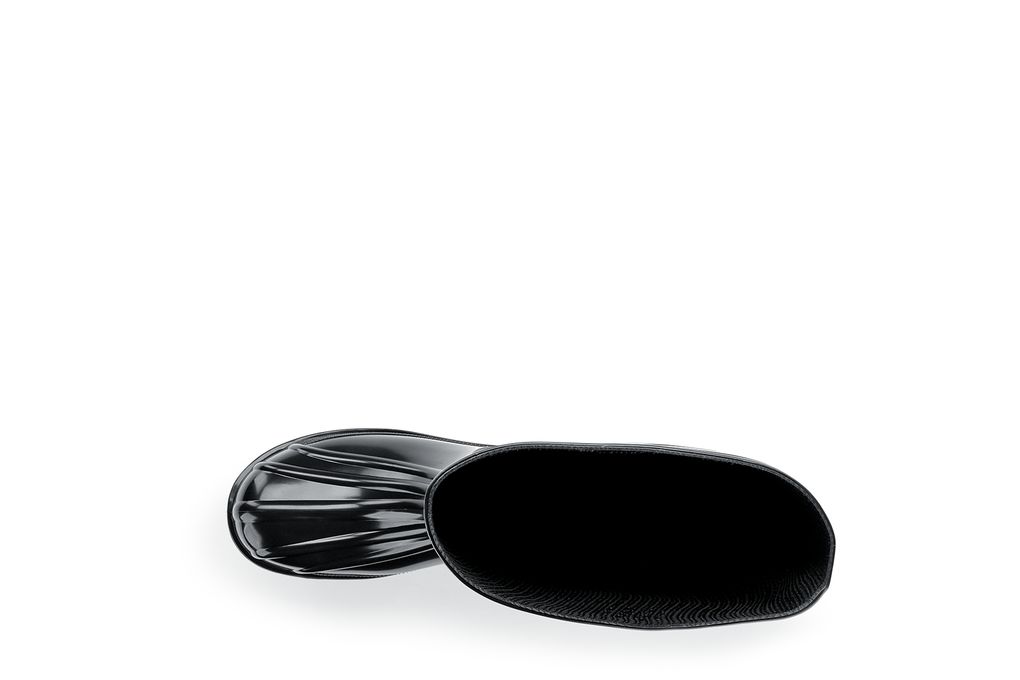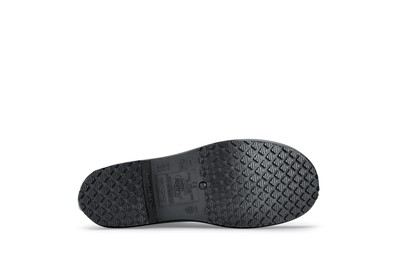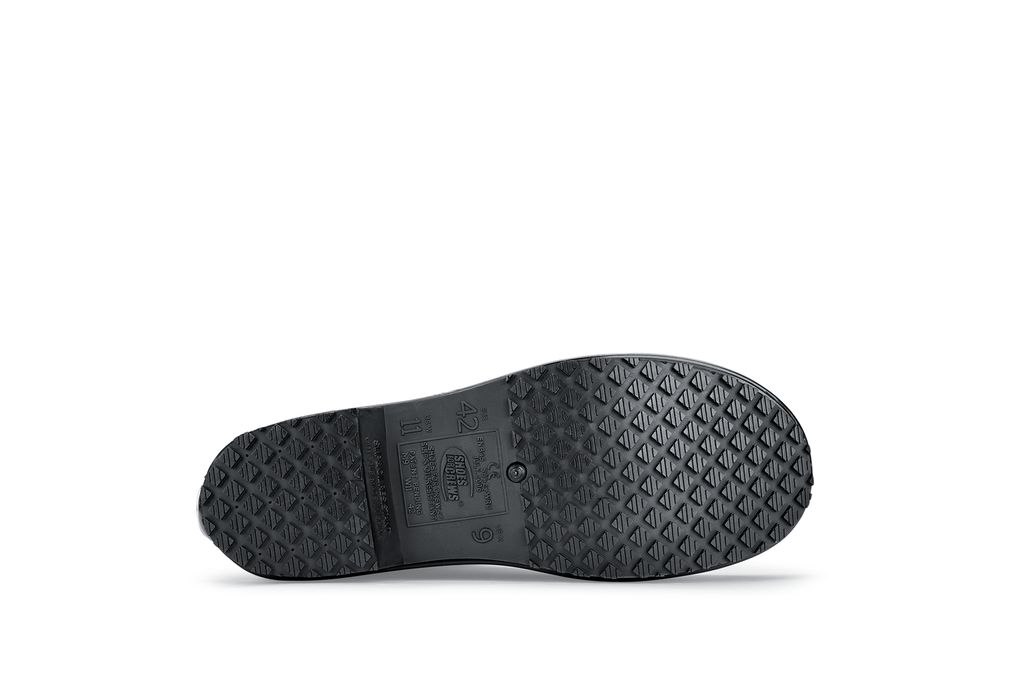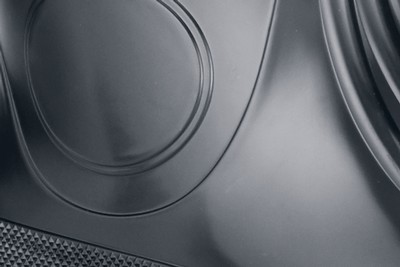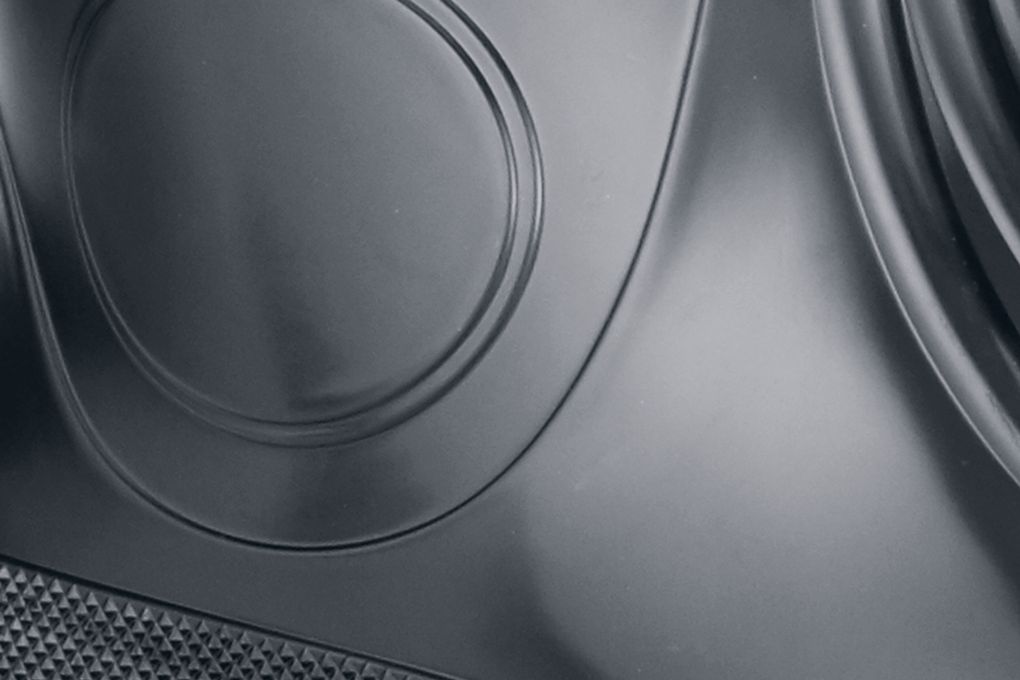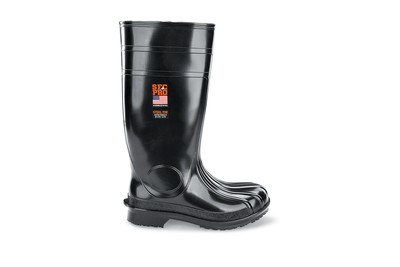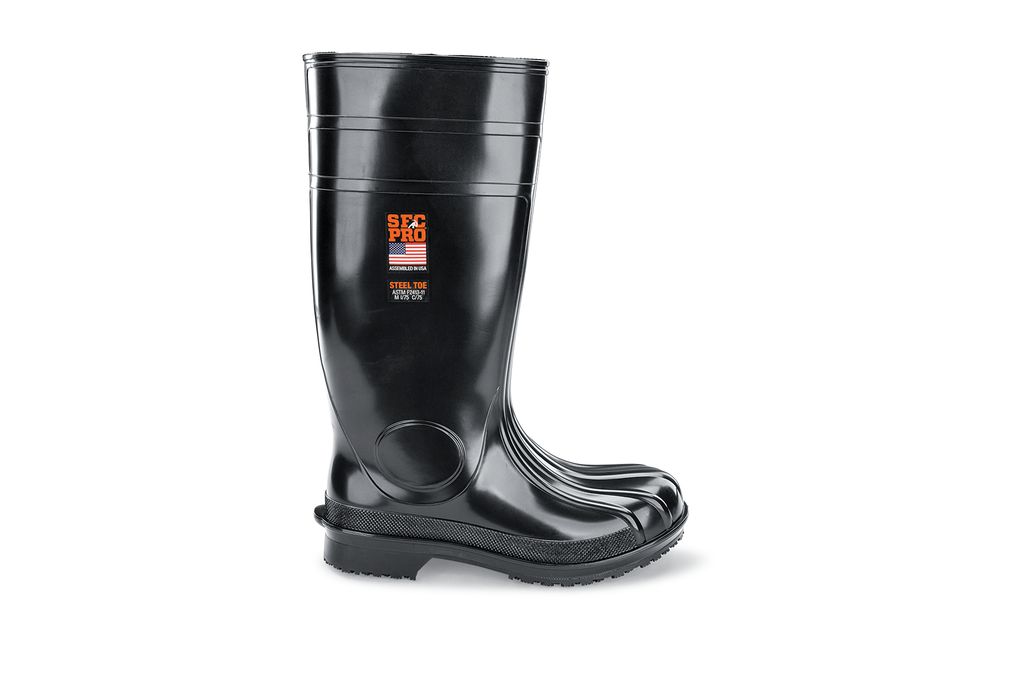 Guardian IV - Steel Toe
Black, Style# 2063
Description and features:
Standing water won't stand in your way in the Guardian IV.
Slip Resistant: Superior SFC slip-resistant outsole.
Easy Clean: Superior SFC slip-resistant outsole with our patented clog resistance built in.
Waterproof: Designed with elements to keep your foot dry.
Electrical Hazard Protection (EH): Equipped with electric shock resistant soles and heels, capable of withstanding 18,000 volts.
Steel toe: Steel toe meets ASTM F-2413 standards bearing a class 75 rating.
Removable cushioned insoles
100% Vegan
Heel kick plate
16 inch waterproof boot
Slip resistant
PVC upper
Clog-resistant outsole
Assembled in USA
Also Available
Rated 4 out of 5
by
Anonymous
from
The boot isn't very comfortable to wear and sometimes I feel like the end of the steel toe hits my foot when I am walking back t overall I do like the boot since it keeps my feet dry when cleaning floors.
Date published: 2018-06-03
Rated 3 out of 5
by
Myrton W.
from
I purchased a size 12 because I didn't see a size 11 1/2 and I wasn't sure if the size 11 would be a good comfortable fit. The size 12 actually make my feet rub and hurt while wearing the boots during my work day. They are so uncomfortable and I look forward to when I get home to take them off my feet.
Date published: 2018-03-13
Rated 2 out of 5
by
Martin
from
Chronic foot pain and low durability
These boots are ok if you buy a size too large. The top of the boot presses down on the top of my feet and leads to chronic foot pain, the only reason it happened to just one foot is because the other boot tore a giant crack down the length of it (after only a few months of use), which loosened it enough to prevent the top from squeezing my foot. I bought my size (10) and there was plenty of room in the toe and the width was fine, this leads me to believe its just a design flaw and not the wrong size. I had previously bought this same pair but one size larger, they didn't cause foot pain but both boots cracked after about 4 months of use. I dont abuse them, I work in a kitchen. This isn't acceptable for the price I paid, I repeatedly returned to a $15 pair I got from Amazon (unfortunately not non-slip which is required by my employer). I wish I could get a refund but its not worth the effort. The only reason I buy from here is because I can't find REAL non slip boots anywhere else.
Date published: 2019-02-19
Rated 5 out of 5
by
willie e.
from
This product is really great I suggest to departments at all other stores to food depot family,and anywhere else.I will stick with shoes for crews...
Date published: 2017-05-13
Rated 4 out of 5
by
Beau H.
from
Good Boot
I bought a pair of these boots a number of years ago. When I worked at OLOL Hospital in Baton Rouge, LA. Other then having to put a different insole inside they help up rather nicely. I wore them for about 12 months before I switched jobs. If you are in the business of washing dishes in a triple sink or on a machine. I would recommend you get a pair.
Date published: 2019-10-19
Rated 3 out of 5
by
Tato
from
Steel hits foot
Got these because I like tall boots when I'm working outside. Very durable; nice and tall, but to my disappointment the metal toe does hit the toes of the person wearing them
Date published: 2018-10-26
Rated 4 out of 5
by
moovingmilk14
from
love them!
this is by far the most comfortable work boot i have found. i work in a dairy processing plant so waterproof boots and slip resistant is a nessesity,i go through a pair every 2 or 3 months because im on my feet all day moving around, i have to squat down alot so they always ware through where the crease is that is the only bad thing which is why i have to replace so often
Date published: 2022-01-27
Rated 5 out of 5
by
Judy L.
from
I got these for my honey. He loves them. They protect his clothing from the back spray that the machine causes.
Date published: 2017-09-02