Merlin - Canvas
is rated out of
5
by
70
.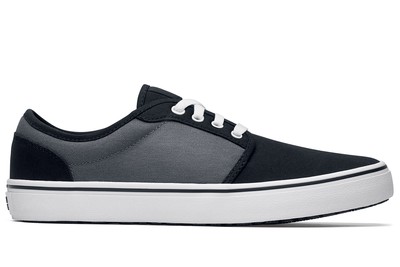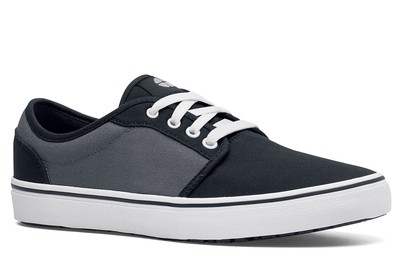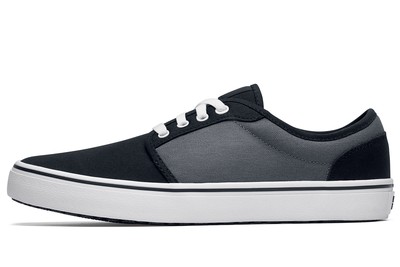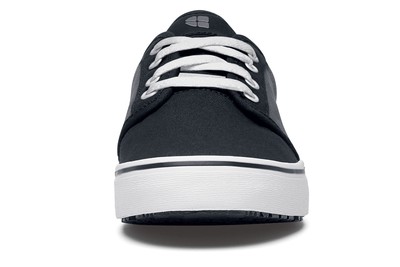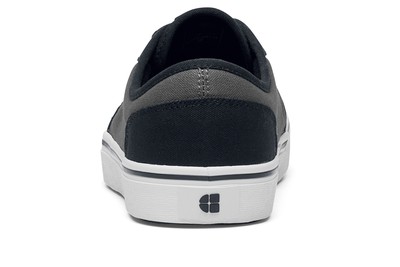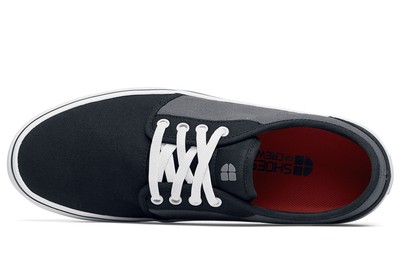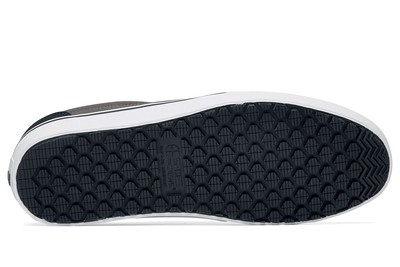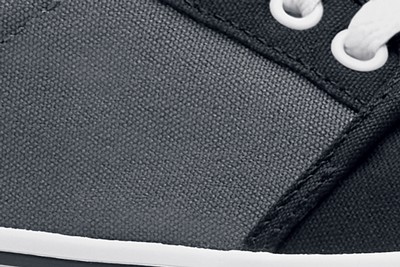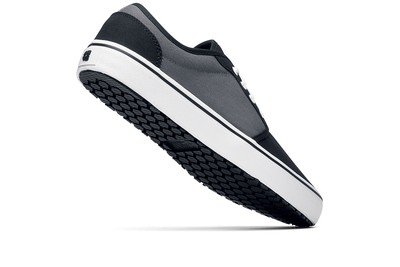 Merlin - Canvas
Gray, Style# 42219
Description and features:
Style your way: SoCal vibe with that classic old school look. The go-to for easy slip-on convenience, the sporty Merlin Canvas Slip On in all black combines form, function, and comfort. Whether at the skate park, out about town, or getting the job done, this Merlin Slip On can handle it. Our patented outsole technology and superior slip-resistance keep you safe all day long.
Slip Resistant: Superior SFC slip-resistant outsole.
Easy Clean: Superior SFC slip-resistant outsole with our patented clog resistance built in.
Water-resistant: Treated to repel liquids from the surface.
SPILL GUARD®: A protective membrane lining that helps ward off liquids.
TRIPGUARD®: Decreased trip hazard zone to allow fluid movement between slippery environments.
Padded tongue
Removable insole
Weight (per shoe): 12.09 oz.
Water-resistant canvas upper
Non-Metallic
Rated 5 out of 5
by
Germ
from
better than most brands
These were my Goldie Locks pair. Vans were too stiff, converse didnt fit right, reebok? Nike? no help from any of the big name brands. then this, no name shoe comes along and suddenly i'm buying extra pairs because I want to have spares in the event society collapses and I need to wear shoes that dont hurt my feet, dont weigh me down, and haven't failed me on a wet floor. durability is what id expect, so that doesnt bother me. i wonder if a more expensive version of this design would improve durability, but if it means sacrificing the comfort and style I wouldn't go for it. tldr; if you need a sleek, comfortable black skate shoe, buy this... but get new inner soles.
Date published: 2021-10-19
Rated 5 out of 5
by
elizzyp
from
super comfy!
i was a bit scared buying these because they look so trendy and like normal shoes (i avoid the all black restaurant shoes at all costs because i just don't like the way they look) and i have not had a good experience with other work shoes like that, but these are great!! i love the fit, they are lightweight, and feel secure. i work in a coffee shop so there's constantly water, coffee, and milk being spilled on the floor, and i don't feel like i'm slipping around too much. i love them because they are comfy, have good slip resistance, and look like a regular sneaker!
Date published: 2020-06-21
Rated 2 out of 5
by
bmow
from
Be sure to get 1/2 to a size up for these.
Decided to get these shoes in the same size as the Vans I wear, since my Vans already spacious enough for me. Arrived and was way too small, compressing my toes completely. The soles on these are also not very good, and will definitely hurt after awhile. I have a coworker who owns these and says adding insoles is an absolute must for this. If you're going to order these, be sure to get 1/2 - 1 size up because these run a little small and will need the extra space for the added insoles.
Date published: 2020-05-18
Rated 4 out of 5
by
SamV
from
Great style
These shoes look amazing. I manage two restaurants and frequently pop in to check on things, even when I'm not officially working. I bought these shoes as an everyday non-work shoe so that I have something stylish to wear, but still slip resistant if I make my way into one of the stores and have to help out for a few minutes. My only issue with these shoes is they are substantially wider than other shoes I have purchased from SFC, they tighten up enough to fit, but going from the Delray to this was a big change.
Date published: 2021-07-13
Rated 3 out of 5
by
grover
from
Not bad
Not much support so I would definitely recommend buying some insoles for these shoes if using them in a Kitchen environment. They look good, are very breathable and lightweight.
Date published: 2019-06-04
Rated 2 out of 5
by
jamesy33
from
Not the best pair I've had...
Ordered these through work since the catalog they sent to my job didn't have Mozos listed. I figured that they would be pretty a decent sub- not quite! They are definitely on the tighter side of normal fit, and my feet are screaming after a hectic shift. Also, I got a splash of bleach spray on these and now they look like they have a serious case of mildew that won't wash out! Honestly, if you work front house in the food industry don't bother with these ESPECIALLY if you're in any management position. Only positive is that the traction is on point like any pair of SFC's...
Date published: 2020-05-03
Rated 5 out of 5
by
Brittani
from
Great Shoes!
I bought a pair in a size 4 women's 2 years ago and these shoes have lasted me a long time. They are the equivalent to Van's shoes, but are work appropriate. They stopped making these in my size though and hope they make more in my size. I work all over the place in a movie theater and they get the job done.
Date published: 2019-11-12
Rated 1 out of 5
by
TommyT
from
Fall apart too quickly...
The only reason I ever purchase shoes from here is because they are free through my job. Good luck with these lasting you more than 3 months if you get them wet. My shoe laces also ripped off on me when going to tie my shoes one morning because they were worn out already. Soles wear out very quickly and I'm not on my feet all day either. Overall terrible quality shoe for the price, but again, the only reason I have them is because I'm required to wear them and are free through my job otherwise, I'd never purchase in my life.
Date published: 2021-09-15