Galla
is rated out of
5
by
23
.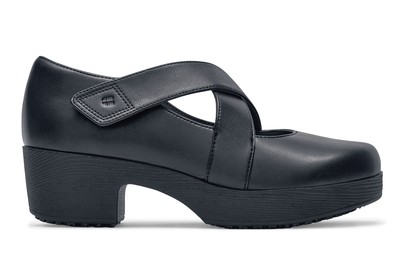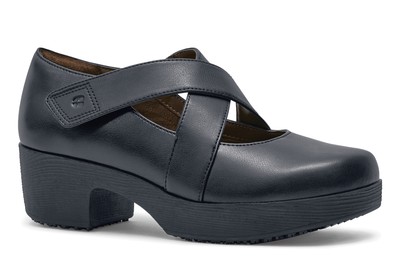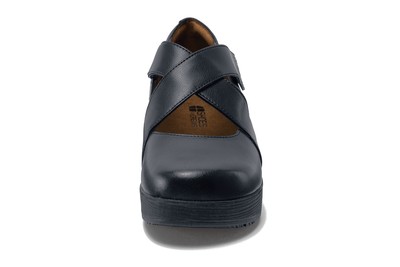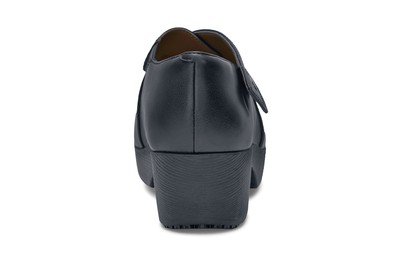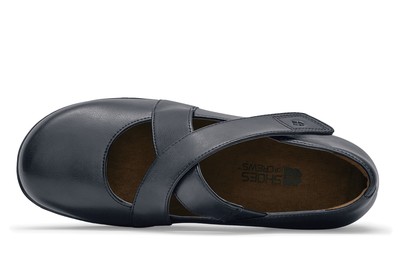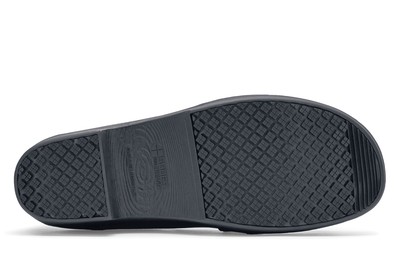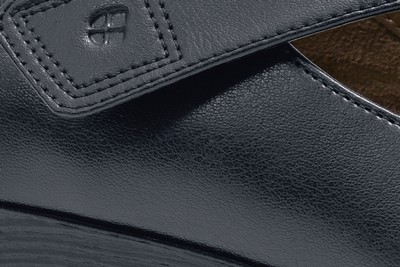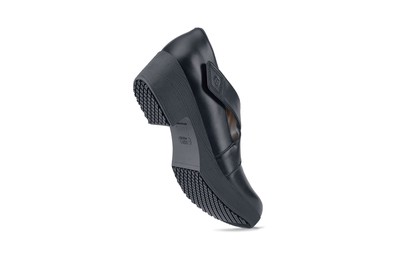 Galla
Women's Black, Style# 48366
Description and features:
Get a boost with this moderate heel, and enjoy the extra cushioning and slip resistance that comes along with it.
Slip Resistant: Superior SFC slip-resistant outsole.
Water-resistant: Treated to repel liquids from the surface.
Comfort Fit: Relaxed-fit for more spacious feel surrounding foot.
Rated 5 out of 5
by
NurseKarri
from
Galla- Love these shoes
My first pair of these shoes were wonderful and did not have to be broken in. After about 4 months, the elastic on them actually split and the black started coming off. I called customer service and they said it was a manufacturers defect and they replaced them. My 2nd pair have been wonderful without any breakdown. I did not have to break them in. Comfortable from the start. I have a semi-wide foot. I ordered a regular and they fit perfect. I am Nurse and on my feet constantly. Will order again.
Date published: 2019-01-17
Rated 3 out of 5
by
Ashley123
from
Very cute and comfortable at first
I have had these shoes for 12 months. At first they were great. Comfortable, cute, stylish. But as time goes by the elastic strap has stretched out and is tearing apart. The leather inside is still okay but the outside of the shoes have begun to tear in several places. I wear these shoes everyday for 40+ hours a week in a supermarket and they have been my most comfortable shoes for a while but I now have to buy more. You will have to decide if $70 shoes are a good value if they have to be replaced every 6-9 months.
Date published: 2018-12-06
Rated 3 out of 5
by
Pisces311
from
Adorable shoes BUT.....
I love the style of these shoes! It is difficult of not impossible to find serving shoes that are even remotely cute and have any kind of heal. As far as the shoes themselves once I wore them a couple shifts they are truly some of the the most comfortable shoes I have owned, especially for being on my feet\stairs for 8+ hours. That being said I have already gone through 2 pairs, each lasting about 2-3 months. It is not the shoes themselves but rather the elastic they use to attach the cross cross straps. They stretch out extremely easily, first showing the inner white elastic (not very attractive on a black shoe), and then ripping entirely. I have tried fixing the problem with Velcro but it's not very reliable and at this price point I shouldnt have to repair the shoe after only 2 months. I have been debating buying another pair because I love them so much and haven't found anything else comparable aesthetically, but until they decide to switch to materials more capable of handling the kind of wear for which the shoe is intended I guess I'm stuck with my ugly clogs.
Date published: 2018-11-26
Rated 5 out of 5
by
Sherry
from
I've worn this pair 1 1/2 years and still going
They look very darling, I work as a cocktail server at a high end restaurant and the Galla shoes look perfect with my black dress, my coworkers loved them and at least one of them bought a pair. After wearing them for a month (I work 5 six hour shifts) I had a shoe repairer put a button on the strap because the elastic had become very loose. They are super comfy and has not lost its shape.
Date published: 2018-09-28
Rated 1 out of 5
by
Waitress 1
from
Bad straps
Not impressed these shoes on the strap did not last but 2 month now I have to pay for another pair. They should last longer when paying that much money
Date published: 2018-11-15
Rated 2 out of 5
by
Happserver987
from
Not pleased
I work part time in a satellite kitchen. These shoes did not last a month. The elastic strap broke on both shoes. I exchanged these shoes theee times with the same results each time. Do not buy these. They are cute. That's it.
Date published: 2018-12-01
Rated 4 out of 5
by
janelle t.
from
I just received these shoes and my remarks are based on early experience. I wear a size 6 and the shoe fit with a little wiggled room in the heal. A small amount of slippage there. And the side of the shoe rides high on the angle and hit my bone, but that seemed to subside after a bit of wear. Of course, excellent slip resistance and they look very cute with dress pants. The height of the sole is nice, I'm 5'4".
Date published: 2017-08-08
Rated 2 out of 5
by
Julia V.
from
Runs small, ordered 9 1/2 had to exchange for 10. Still small, hoping they stretch out to comfortable fit. Dealing also with the bands rubbing top of my foot raw and the side is rubbing my ankle raw. Cute shoes tho, hoping they stretch out.
Date published: 2018-02-21