Bloodstone
is rated out of
5
by
126
.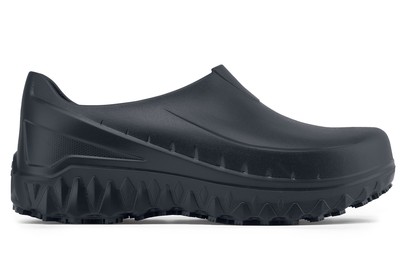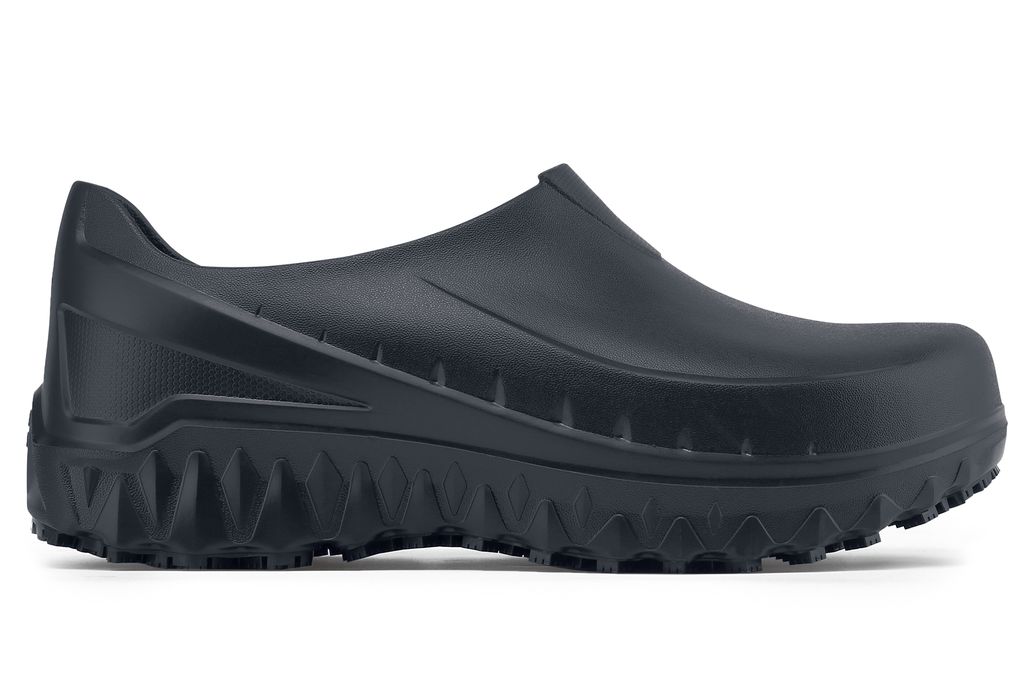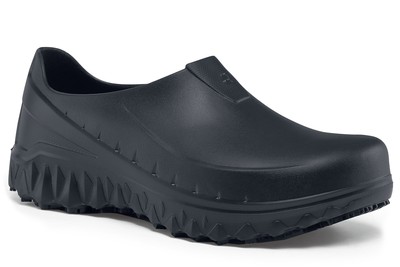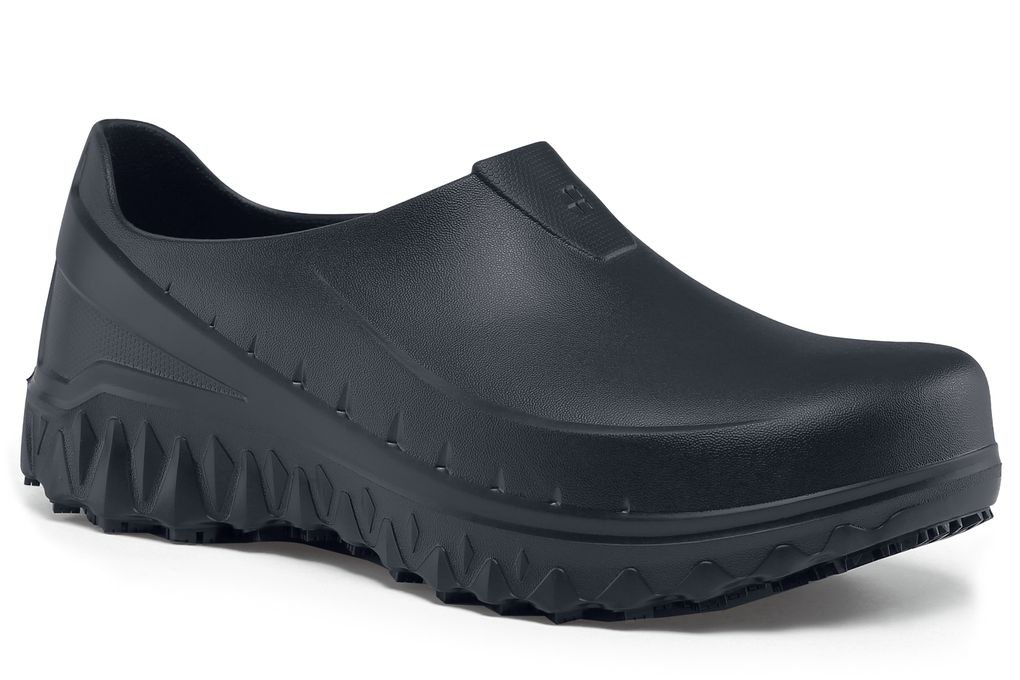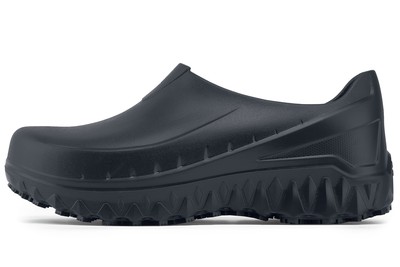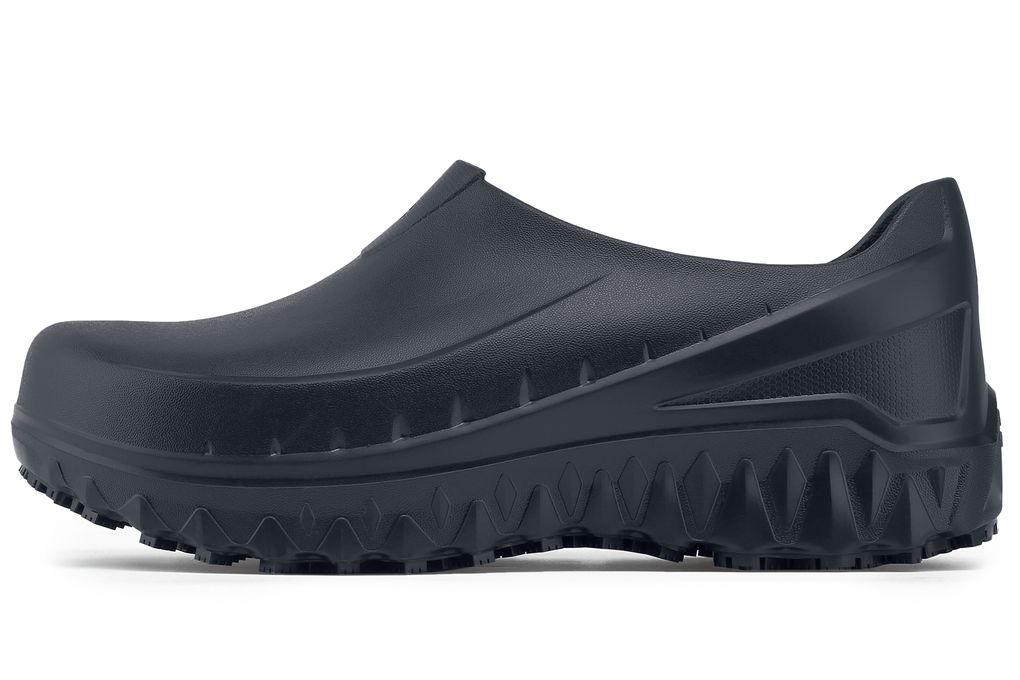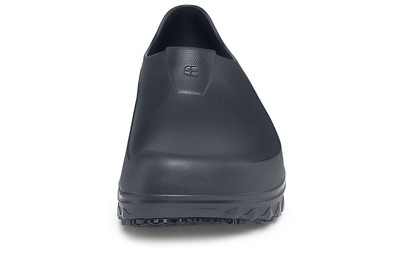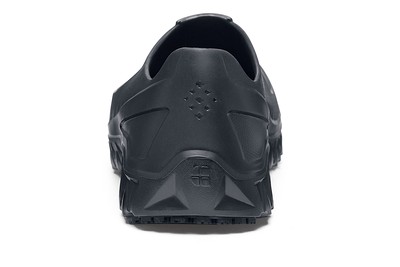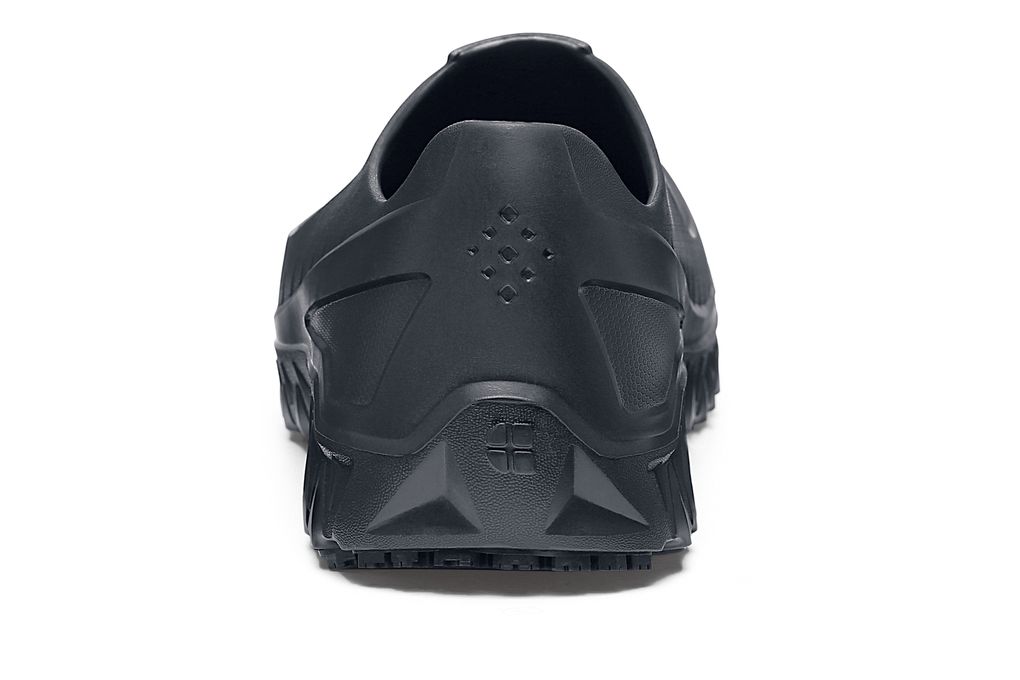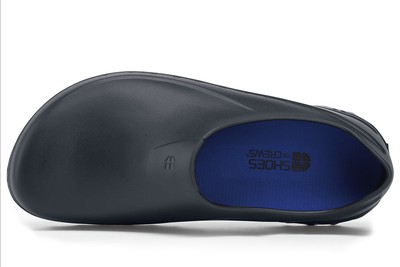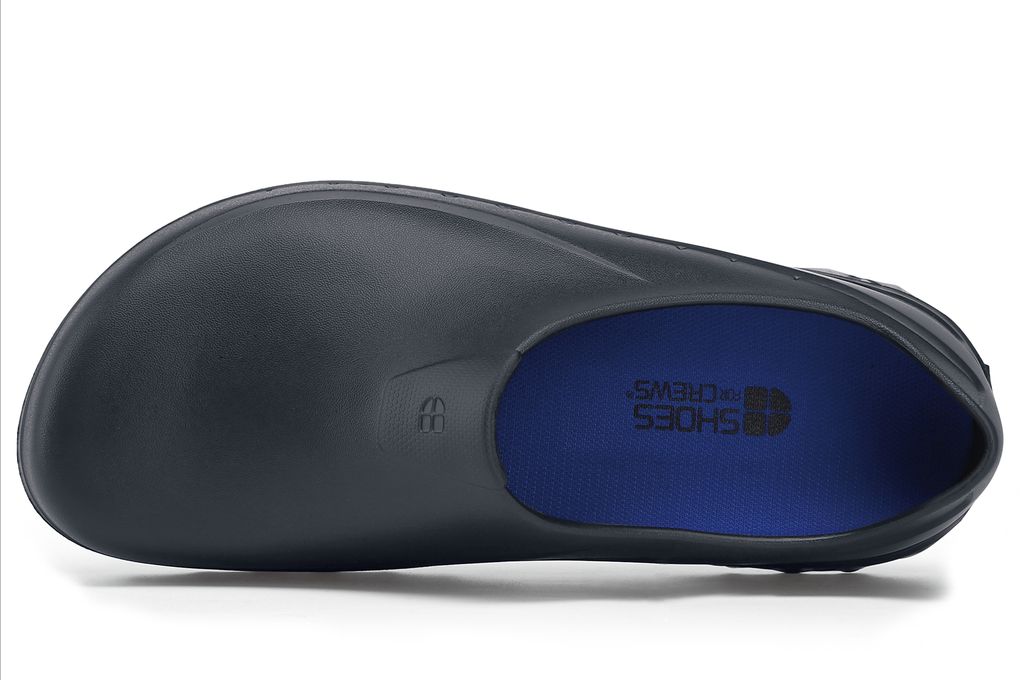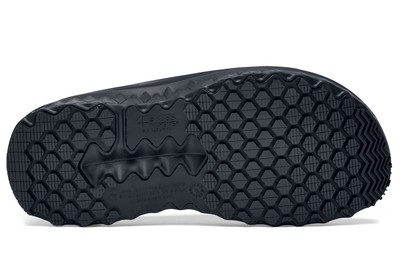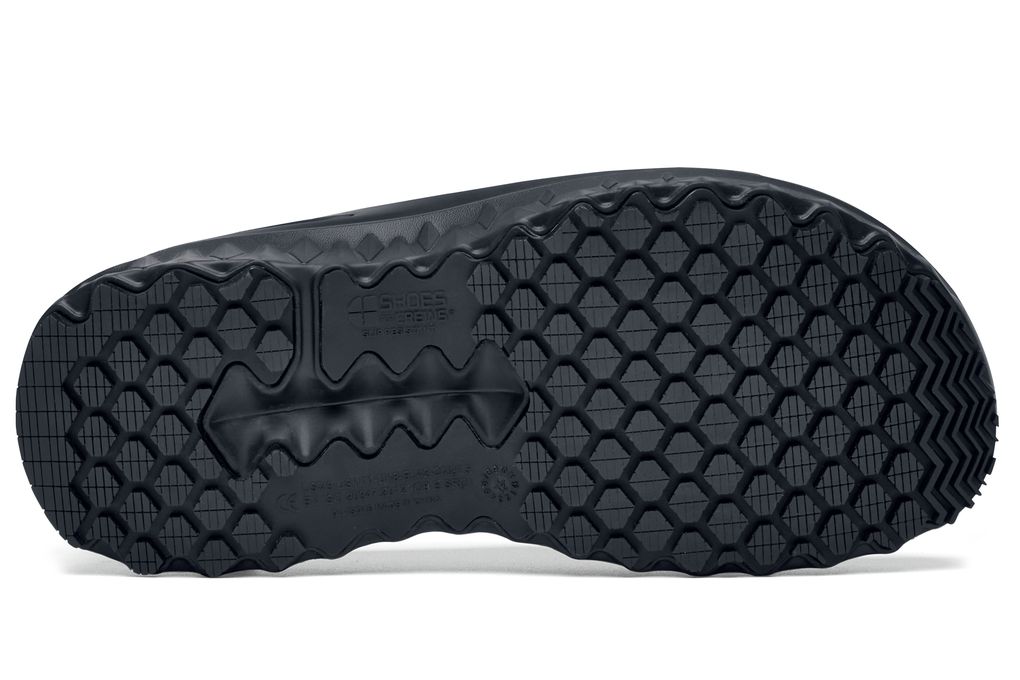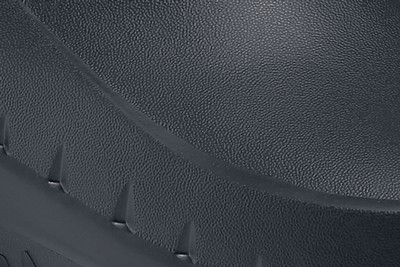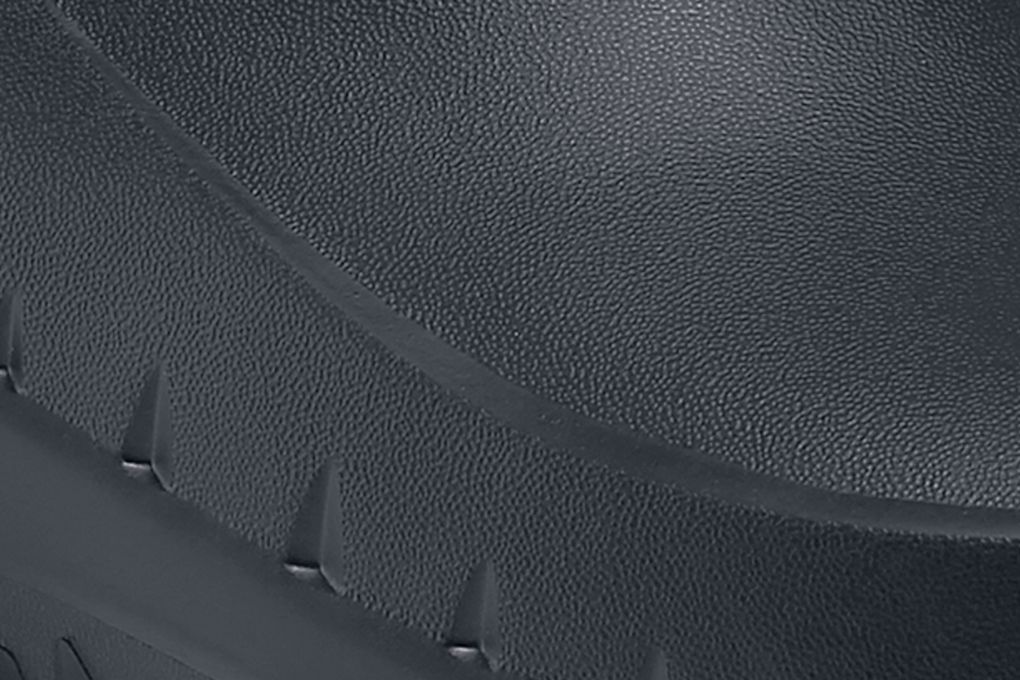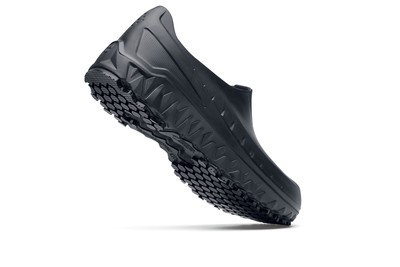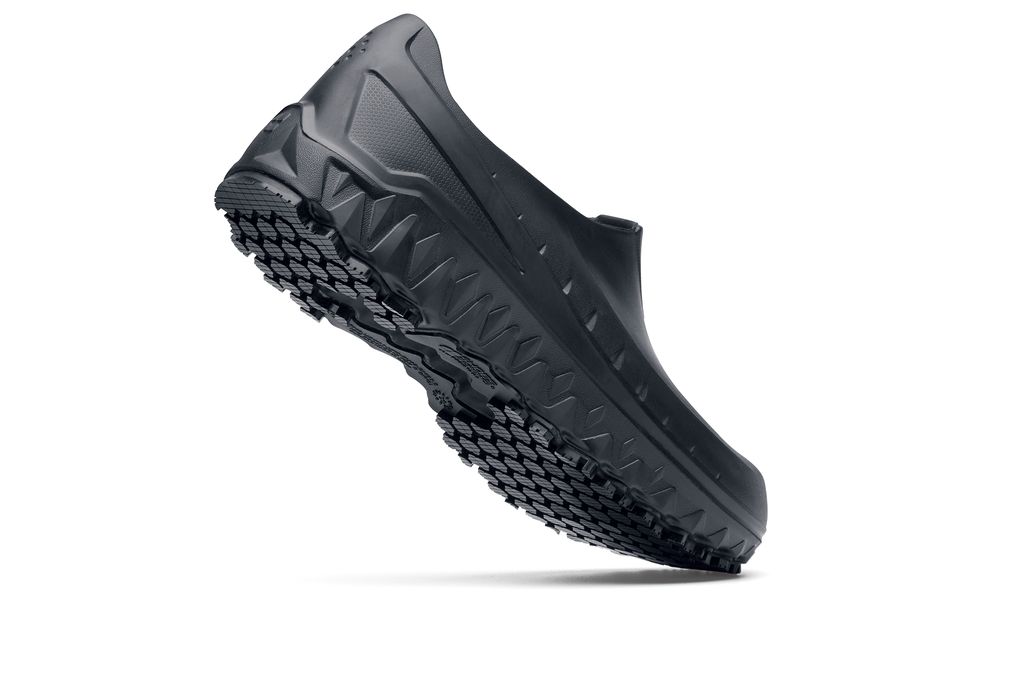 Bloodstone
Black, Style# 62101
Description and features:
Discover the comfort and slip-resistant safety of our SFC Cloggz™ Collection. Stand strong in this durable slip-resistant and water-resistant work clog. Features a removable insole and a comfortable fit for an enjoyable all-day wear.
Slip Resistant: Superior SFC slip-resistant outsole.
Easy Clean: Superior SFC slip-resistant outsole with our patented clog resistance built in.
Water-resistant: Treated to repel liquids from the surface.
Natural Fit: A default fit for most sizes of feet.
TRIPGUARD® feature: Decreased trip hazard zone to allow fluid movement between slippery environments.
FLEX TREAD® feature: Groove pattern on the outsole that provides comfort by mimicking the foot's natural movement.
ZONE TRACTION®: Combination of environment-specific SFC lug patterns for all-new performance outsoles.
Weight (per shoe): 13.8 oz.
Ultra-lightweight, durable, high grade EVA/rubber blend with traction and durability
Removable, oversized PU cushioned insole for maximum comfort and fit
Multi-traction outsole: FLEX TREAD® channels and wider spaced lugs help remove debris, durable traction in heel
ATTENTION: High temperatures can cause EVA material to contort, mar or warp. DO NOT leave near stoves, heaters or radiators. AVOID storing in unventilated parked vehicles or exposing to direct sunlight. Store in a cool, dry place.
Meets ASTM F2913-19 (slip-resistance)
Rated 5 out of 5
by
Chef2575
from
Lasted 1.5 Years
I've been a SFC customer for 25 years and in the restaurant industry for 25 years. This shoe replaced the Frogs that I've been buying for years due to the large size offered. It seemed a bit high with insole, which tends to make you want to roll your ankle. I removed sole and boke them in. No issues after that. After a year and a half the tread still has meat on them, but developed a hole where toes are due to the amount of hours and days working as chef. Good shoe for the money. I'm debating on getting this shoe or the Forza, which is double the price. I would recommend this shoe.
Date published: 2019-11-14
Rated 5 out of 5
by
Anonymous
from
I thought they were too tight at first. But they just need a little "breaking in". They fit perfect and extremely comfortable. My feet barely even hurt after an intense 8 1/2 hour or more shift. My feet stay completely dry. I've experienced some minor slippage across the floor. But only a few times. The only thing is that they are a little high. I've almost rolled my ankle a few times. But that's due to the extra padding which make them so comfortable and which is removable. Overall these are great shoes and perfect for kitchen work!!
Date published: 2018-08-14
Rated 5 out of 5
by
KARLSBALLS
from
Comfort right of the box
After switching from croc type clogs I needed something softer and with a bit more heel. The bloodstones are great for that with a supportive insole. The first time I ordered them I ordered an 8 and it was too small. I reordered a year later at a 9 and it fits like a glove. Received today I walked a couple blocks in them and liked how soft yet supportive they feel. I am sure with more break in time they will feel even better. Note: I do have a bone spur on the top of my right foot and it is a bit tight however thinner socks and time will even out this issue.
Date published: 2020-02-21
Rated 5 out of 5
by
Jacob Z.
from
After a few weeks in these, i have to say that this is a solid shoe. Definitely the best pair of clogs I've owned. Though, I must say the fit at first felt a little off, but this is just due to me having troublesome feet. The included insole seems it would have great support,but was much too thick and made them way too tight. I just swapped them for a pair of Dr. Scholl's inserts that were a bit thinner. All in all, I'm happy with them, so are my back, legs and feet.
Date published: 2018-03-17
Rated 2 out of 5
by
Audwin
from
Terrible replacement for frogzz elite, not happy..
I wore the frogz elite for nearly 3 years as my 10-12 hours work shoes everyday. Finally needed a replacement, look around for the same pair unfortunately they stopped making them and replace it with this. First of, the sizing is one size smaller than what I normally wear, they are noticeably taller and the top portion of it is so tight. It's a big relief taking it off after work every night. Never had this issues with the old pair. Just wish that they keep what's working and not replace them.
Date published: 2019-01-17
Rated 5 out of 5
by
fmagr
from
Excellent shoes
I was suffering of Plantar faciatis in the past and It was hard to find a shoes comfortable for me . Now I'm here to buy a second pair in case this model go away, and I will have a spare pair.
Date published: 2018-09-21
Rated 1 out of 5
by
Brad13y
from
Worst shoes I've ever worn
These things are SO uncomfortable. There is 0 arch support which made my knees, hips and back hurt. They also make your feet sweat and I nearly rolled my ankle a few times wearing these. I threw them out after a week.
Date published: 2020-03-13
Rated 2 out of 5
by
Nick W
from
Unfortuante replacement for the Froggz Elite
These are awful clogs. The foot sits too high in the shoe so your heel and ankle will pop out while walking. The front of the shoe tapers very sharply compare to other clogs, so your small toes get very cramped. Lastly, they run a full size smaller. Even after exchanging them for the next size up there was little improvement.
Date published: 2018-09-29