Piston Mid - Aluminum Toe
is rated out of
5
by
8
.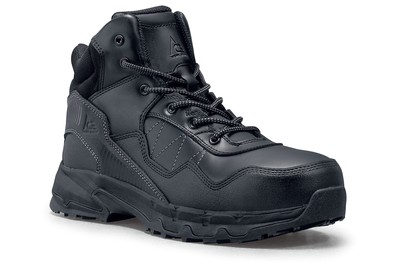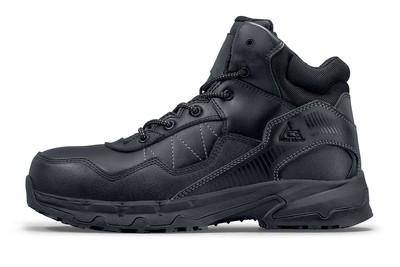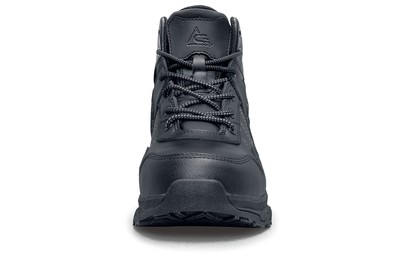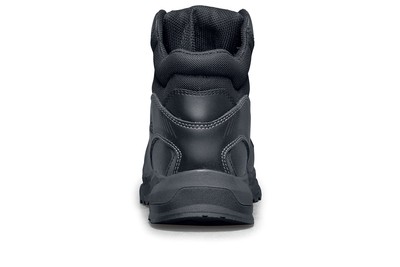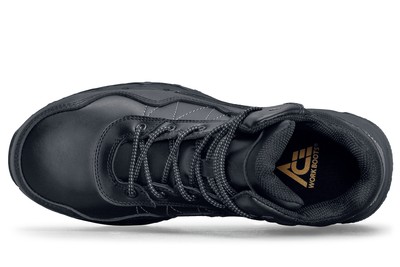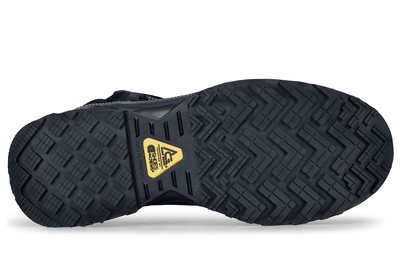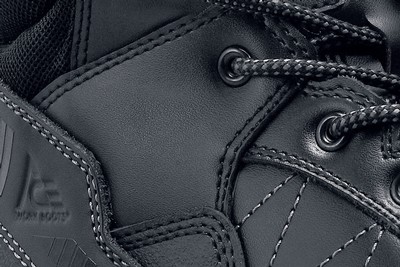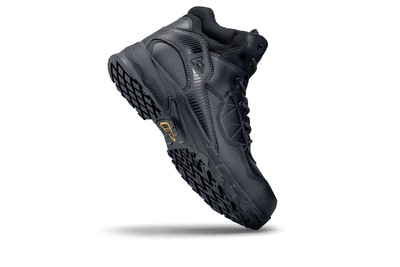 Piston Mid - Aluminum Toe
ACE Workboots
Men's Black, Style# 71063
Description and features:
Manage tough work environments with a comfortable mid-top work boot featuring an aluminum safety toe that meets ASTM F-2413 standards bearing a class 75 rating. The Piston Low AT is electrical hazard (EH) rated and features our slip, oil and clog-resistant Gladiator Outsole™ with ladder grab technology. In black.
Slip Resistant: Gladiator Outsole™: Superior SFC slip, clog and oil-resistant outsole
Easy Clean: Superior SFC slip-resistant outsole with our patented clog resistance built in.
Zone Traction: Combination of environment-specific SFC lug patterns for all-new performance outsoles.
Rated 4 out of 5
by
Nate-o
from
Comfortable and sturdy
In the past 18 months in have managed to destroy 4 different pairs of slip resistant shoes for work. It's not until I purchased the piston that I was able to find an affordable shoe that is built to last!
Date published: 2019-09-06
Rated 4 out of 5
by
Cmoi92
from
Light and comfortable
Moving around is effortless and the support great. Handsome pair of boots
Date published: 2019-10-03
Rated 2 out of 5
by
EBake
from
comfortable shoe but poor quality
The shoe its self is comfortable I have a 12 wide and there is plenty of room for my feet. I've only had these for about 2 months. The and the leather has already cracked and started to rip on the top of my left shoes along with on the side it ripped and has already pilled off. I work in a grocery store meat department where I'm on my feet a lot and at the end of the day when spraying down the department my shoes get very wet. Which now means the inside of my shoes get soaked.
Date published: 2019-12-24
Rated 3 out of 5
by
Jesse316
from
Nice boots
Great boots but split in half at feet after only 5 moths of wear but in it's defense I wear them for 2 jobs from 7 in morning until 9 at night so probably last alot longer if only 1 job.
Date published: 2019-12-21
Rated 5 out of 5
by
Chef James
from
Good for the kitchen
Just bought these boots and matching shoes. Boots feel good so far. Good support and effective on a slippery floor. Have to see what the long term is
Date published: 2019-12-18
Rated 5 out of 5
by
Sinminister
from
Great Boot
Comfort, good fit. I stand all day. As a chef these do the job . Even had a knife bounce off the toe.
Date published: 2020-03-18
Rated 5 out of 5
by
Egay
from
Perfect fit
Good performance, easy maneuvering and right fit!
Date published: 2020-03-09
Rated 2 out of 5
by
AmandaHH
from
Waterproof, and comfy! ........at first.
This shoe, when I got it, was hard to tighten around my foot and I took that as the shoe was made of relatively quality materials. Even before breaking in, I had no issues with foot pain or fatigue. After I broke it in, which let's be honest isn't hard to do when you're wrangling carts, I had a golden period where these boots were the best thing since sliced bread! Then my ankle started hurting. I checked inside, and the boot's inner cushion had failed so that the plastic that supported the Achilles section of the boot was coming through and pressing against the back of my ankle. This shoe's waterproofing is spot on though, and my feet have continually remained dry for the duration of their life. There is a gusset that joins the tongue which can be stiff and irritant if you don't "train" it to mold around your foot by sticking a thumb in there and putting it where you need it the first say, 25 times. I feel only marginally qualified to rate the slip-resistance of this shoe because I'm usually on asphalt and concrete, but I will say that the times that it has been raining and I've coincidentally went inside, I felt secure that I would not slip. Overall, this shoe had potential and I definitely would have RAVED about it, if only that ankle didn't fail on me and become highly uncomfortable reaching into painful. When a tool hurts its user, I don't feel good about recommending that tool to others.
Date published: 2021-01-06