Defender 6 inch - Nano Composite Toe
is rated out of
5
by
8
.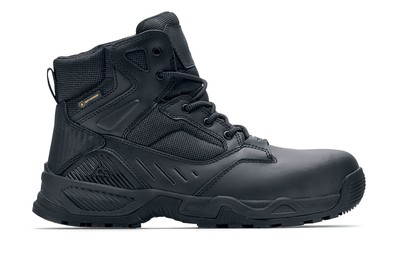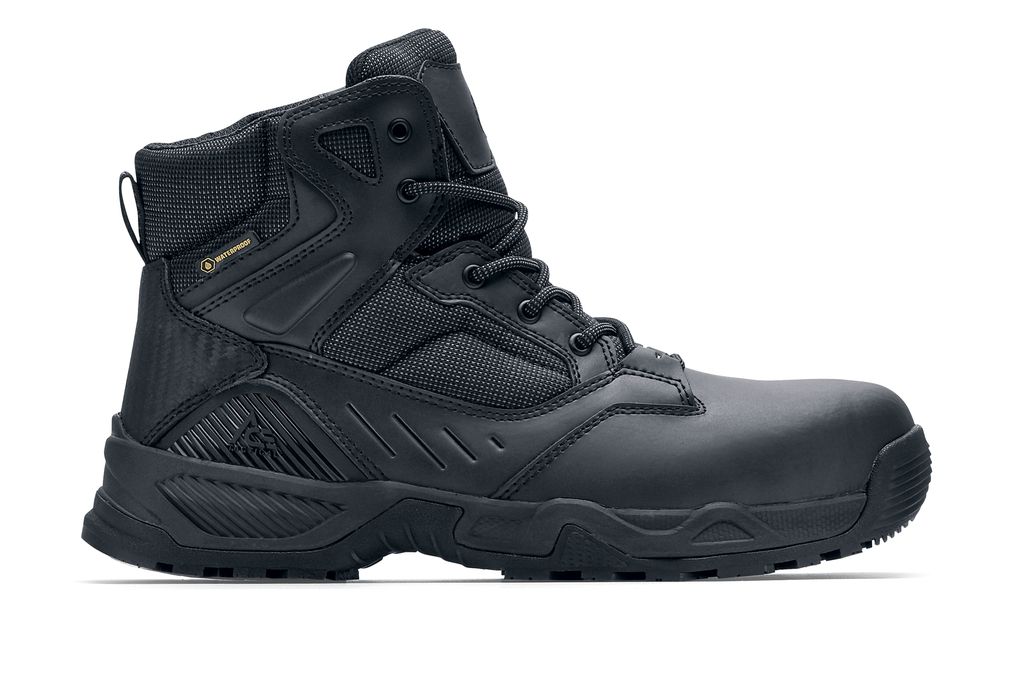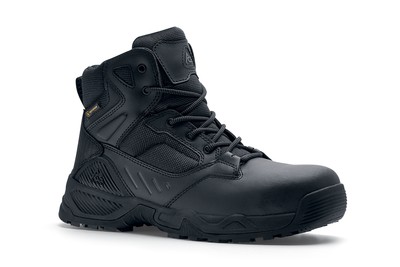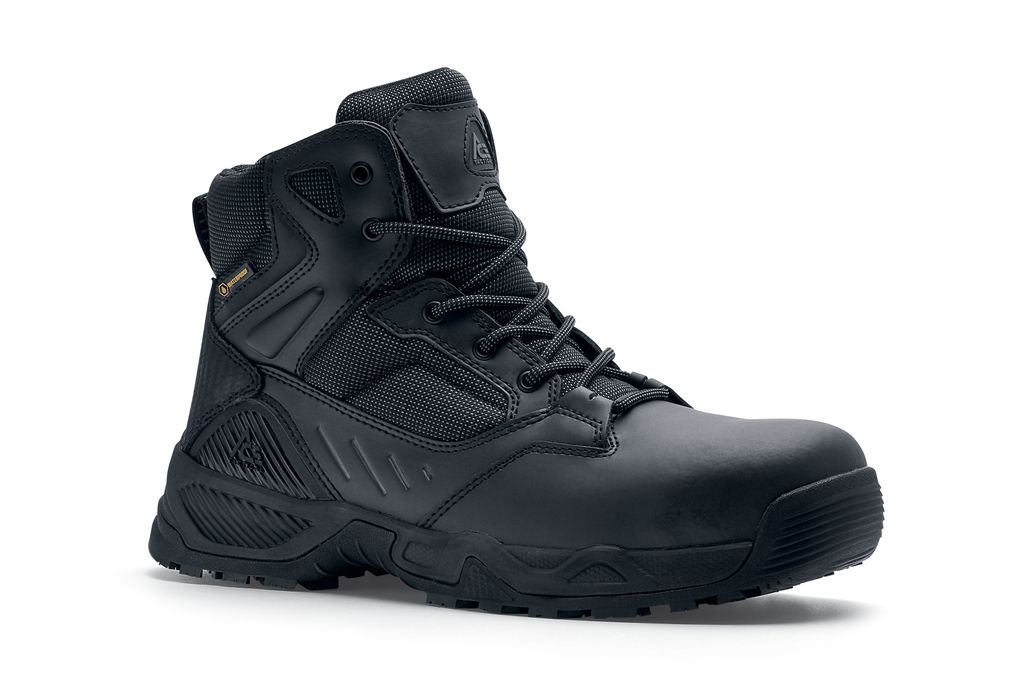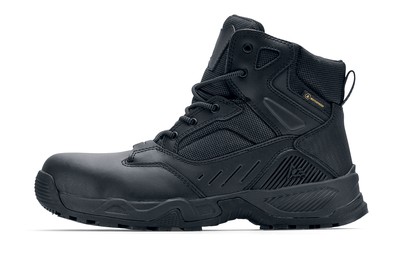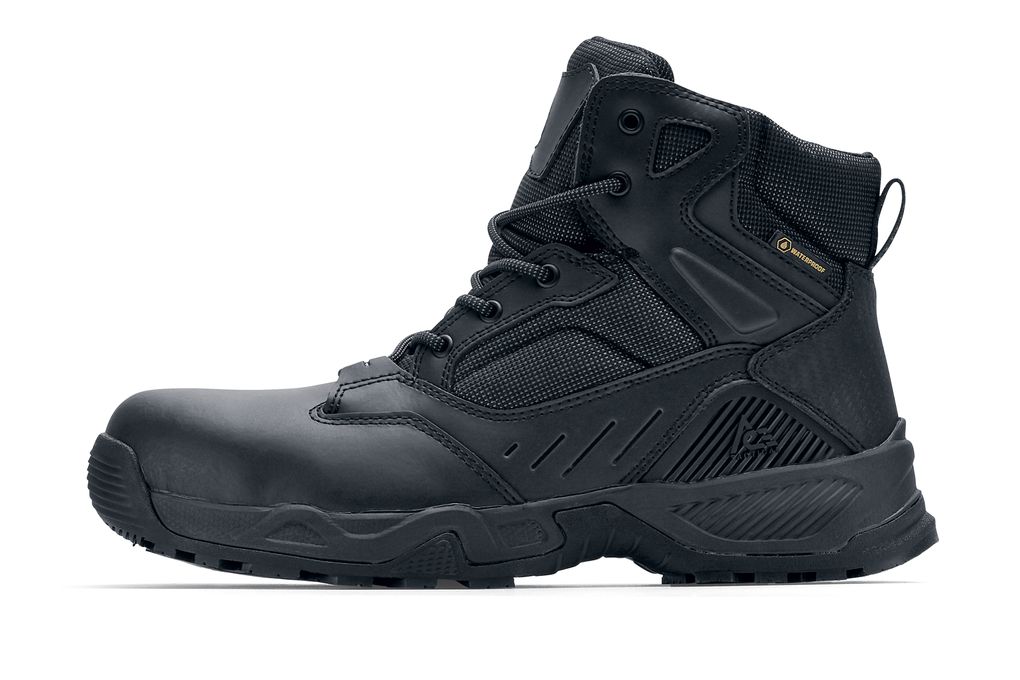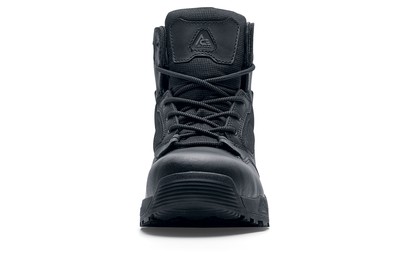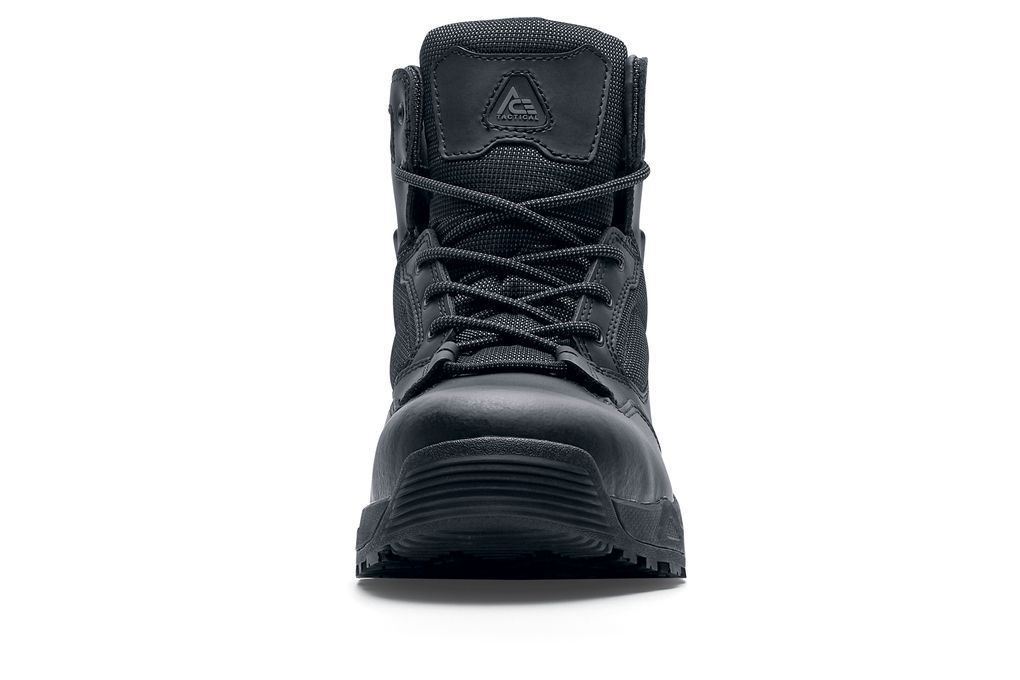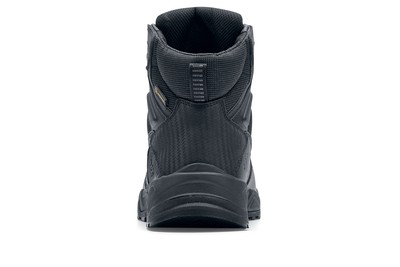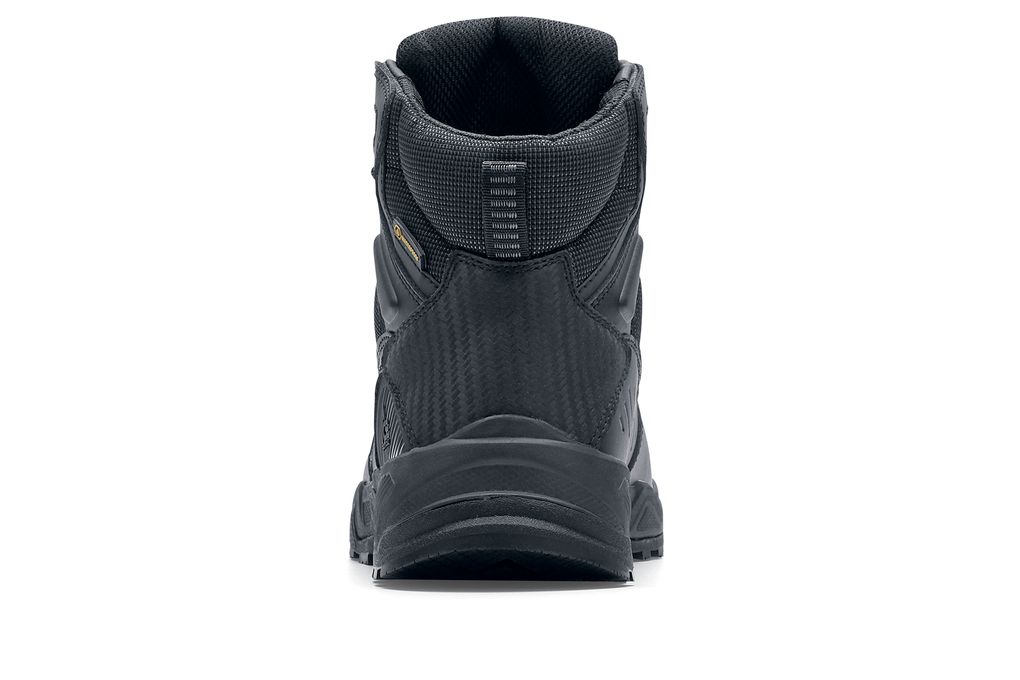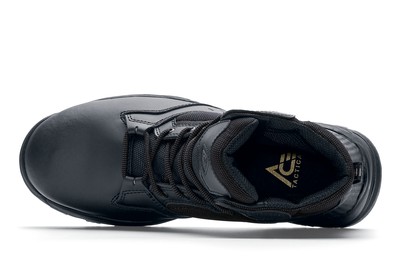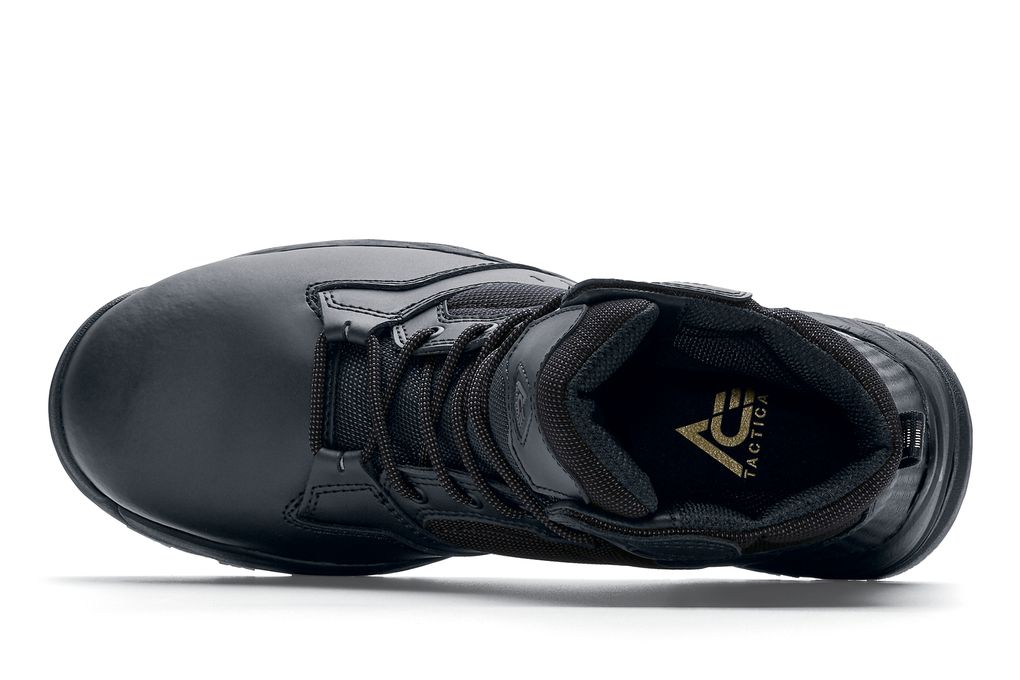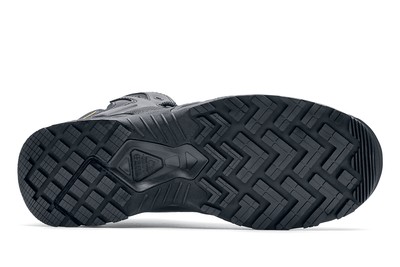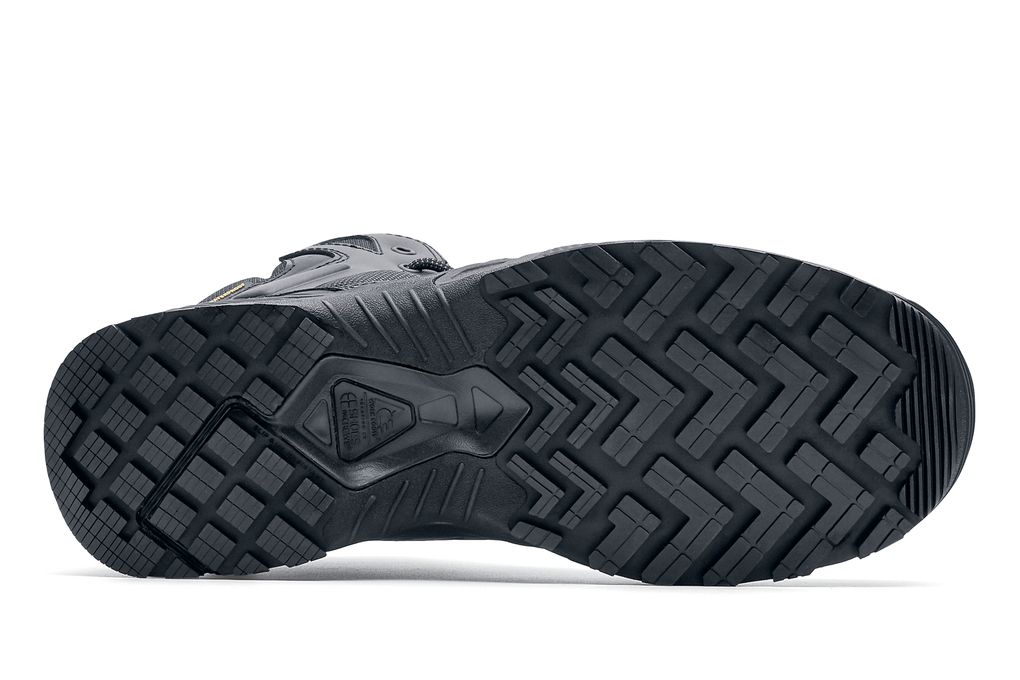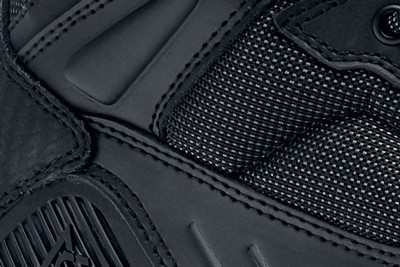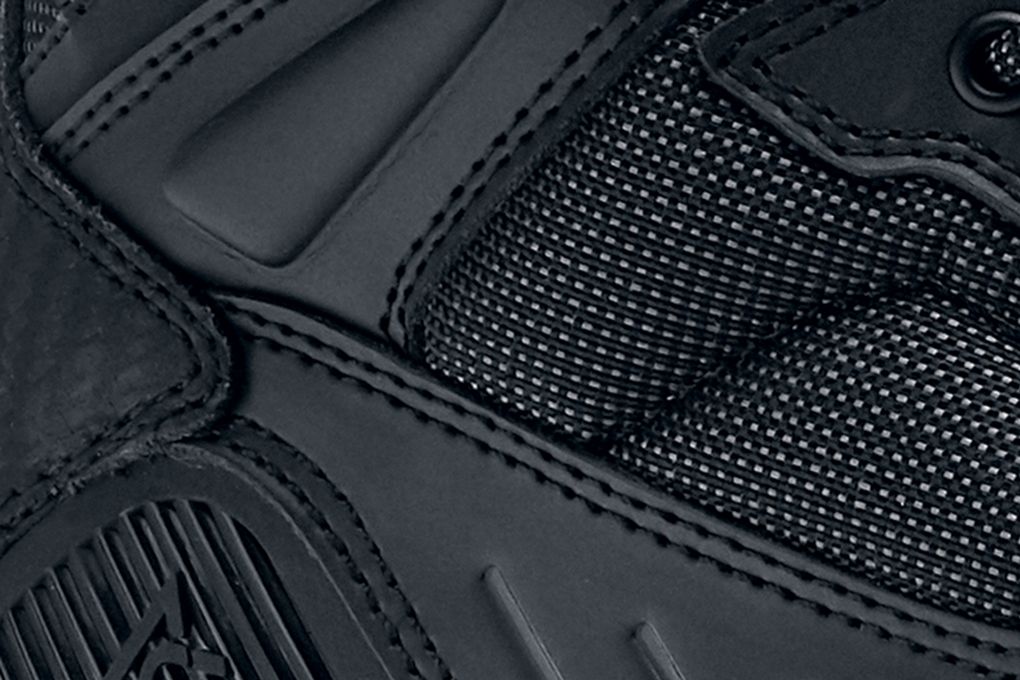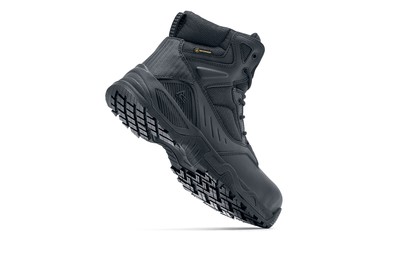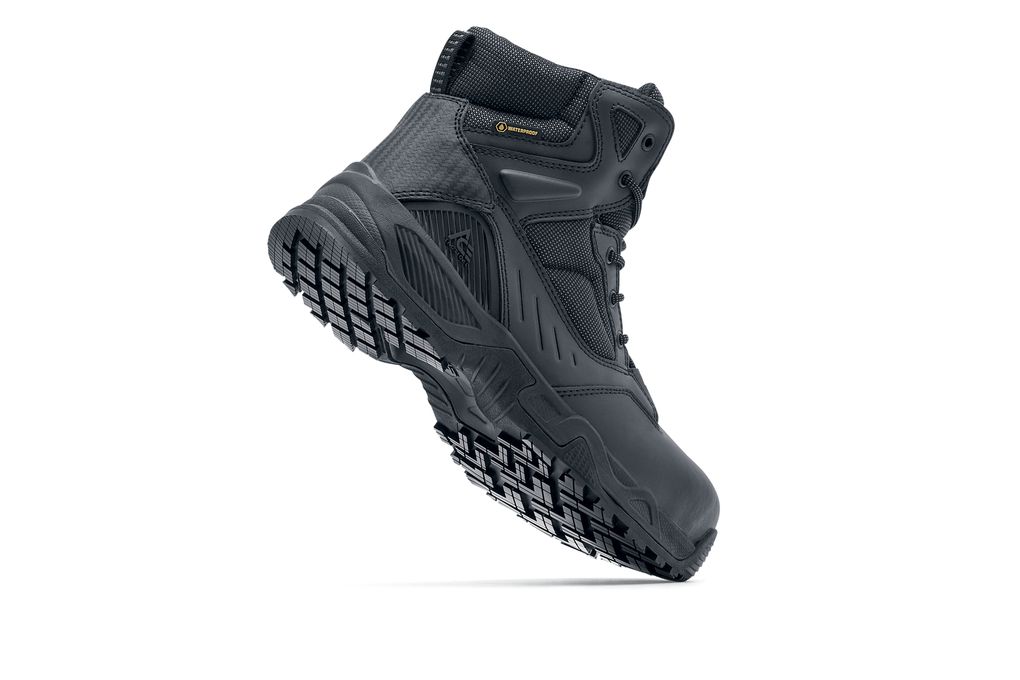 Defender 6 inch - Nano Composite Toe
Men's Black, Style# 71183
Description and features:
You've got a lot of ground to cover, so get a move on with our Defender 6" Nano Composite Toe work boot. The non-metallic Defender 6" NCT is engineered for performance with our slip, oil, clog and abrasion-resistant GLADIATOR™ outsole. The ultra-strong, yet lightweight carbon fiber nano toe provides a roomy fit and meets ASTM F-2413 standards bearing a class 75 rating. The Defender 6" NCT provides 200G insulation and is fully waterproof.
Slip Resistant GLADIATOR™ Outsole: Provides oil, clog, and slip resistance, durability, and versatility indoors or outdoors
Easy Clean: Superior SFC slip-resistant outsole with our patented clog resistance built in.
TRIPGUARD® feature: Decreased trip hazard zone to allow fluid movement between slippery environments.
ZONE TRACTION®: Combination of environment-specific SFC lug patterns for all-new performance outsoles.
Insulated: Durable microfiber synthetic insulation added in the upper to keep feet warm in colder environments.
Waterproof: Designed with elements to keep your foot dry.
Ladder Grab feature: Raised ridges in the shank area of our GLADIATOR™ outsole are textured to provide extra grip when stabilizing oneself on ladder rungs.
200-gram Thinsulate™ insulation provides warmth
Non-metallic
Padded collar and gusseted tongue
Water-resistant leather and textile upper
Weight (per shoe): 25.08 oz.
Meets ASTM F2413-18 (I75/C75, Electrical Hazard-EH)/ASTM F3445-21 (for slip-resistance), using the ASTM F2913 whole shoe test method
Rated 5 out of 5
by
Cavemanner
from
Exceeded expectations; Weight A++
I work as a front end service associate/bagger/store gopher at a decent sized grocery store. I'm on my feet all day, usually walking around on tile, concrete back room floors, and parking lot asphalt. Stock insoles are comfortable enough, but my arches are funky so I got some inserts and I've rarely dealt with stress pain in my feet and knees since. I'm in FL, so when it's wet, it's WET. These bad boys are legitimately the best waterproofed footwear I've ever owned. The traction and tread style are very robust; I can't remember ever feeling unsteady in these on frozen floors. And the carbon fiber toe is well-worth the extra cost. The total weight of these guys seems heavy on paper, but when you actually wear them around you'll realize that it is distributed just right so as to feel sturdy, yet not like walking around with bricks on your feet. Highly recommend!
Date published: 2020-12-13
Rated 5 out of 5
by
Rjjj
from
Great for mechanics
I work as a mechanic and this shoe stand up to grease. Hard chemicals and water.
Date published: 2020-08-10
Rated 4 out of 5
by
AJG1
from
Great book for the cold days
Wish I would have gotten 1/2 size smaller but they work great I work out side in the cold all day and my feet are warm all day. Only down side is I may nee do to get different insoles they do t have enough cushion for my liking but would not trade them in for that reason.
Date published: 2020-12-29
Rated 5 out of 5
by
Mountain Man
from
Comfortable Shoe!
I have been wearing work boots for 25 years and this boot is by far the most comfortable shoe I ever wore. It is extremely light and my feet don't sweat in them.
Date published: 2022-08-16
Rated 3 out of 5
by
geo Cerritos
from
Defender 6 inch
For the type of work i do (pest Control); I dont think is the right shoes, The bottom of the shoes is to small it have no grip for MUD when it been a Raining all day.But i was working in Indoors ndustry this would be that right shoes. Light weight you can use then all day.
Date published: 2020-02-16
Rated 5 out of 5
by
Bendo
from
Waterproof comfortable boots
These boots have been great. They are relatively low profile and waterproof up to the laces. I spray them off with a hose at the end of the day and water has never seeped in. The slip resistance is good. I like the older wide lug style. They were a little bit more slip resistant and cleaning them was as easy as these are so I don't see the benefit of the "Gladiator Outsole" over the normal wide lug pattern, different industries might see an advantage with these, but for food service I don't. Both the wide lug and the gladiator are FAR superior to the old tight style. The laces aren't like most boots of this style. They stay in the boot all the way up the collar of the boot so you have to loosen them a lot to get your feet in versus the laces that you lace up after your feet are in. A small gripe but not a big deal. The inserts they come with are fine. I used them for about 8 hours before my feet started hurting. The arch is too low for my feet although I have a higher arch then most people. After I put different inserts in my feet haven't hurt at all.
Date published: 2020-02-13
Rated 4 out of 5
by
Pmaker24
from
Nice Build
Great design and durable. Only thing I will say is after 1 wear had to add gel soles. Huge fan of all ACE boots.
Date published: 2021-01-30
Rated 5 out of 5
by
Len7
from
Delivers as advertised
Delivers as advertised. Slip resistance from shoes for crews excellent. They need to offer a wider model
Date published: 2021-04-09