Mammoth III - Composite Toe
is rated out of
5
by
27
.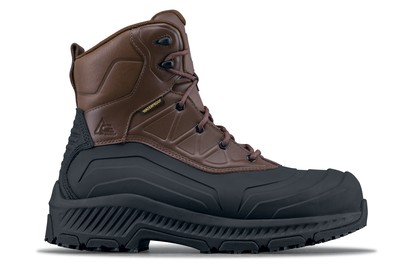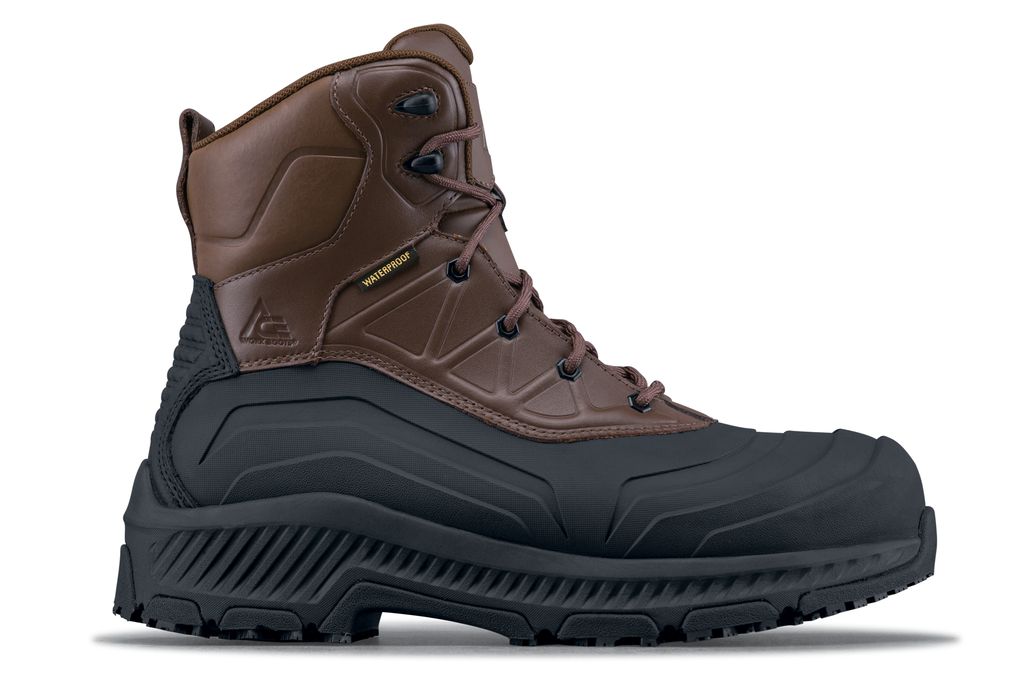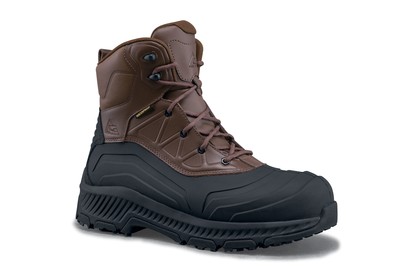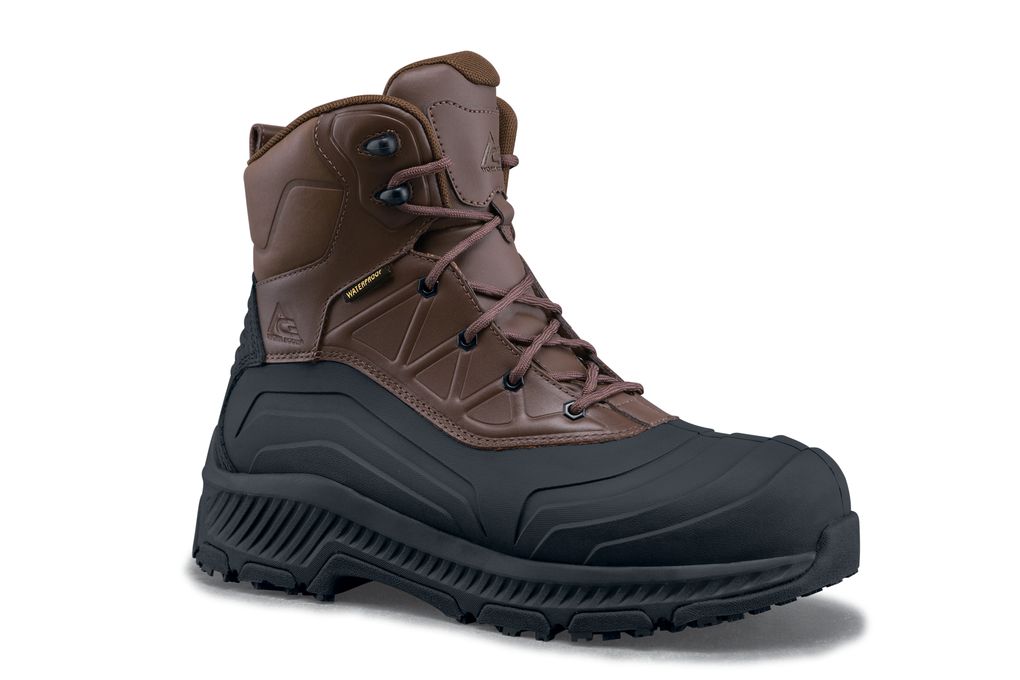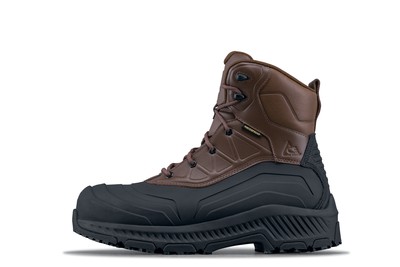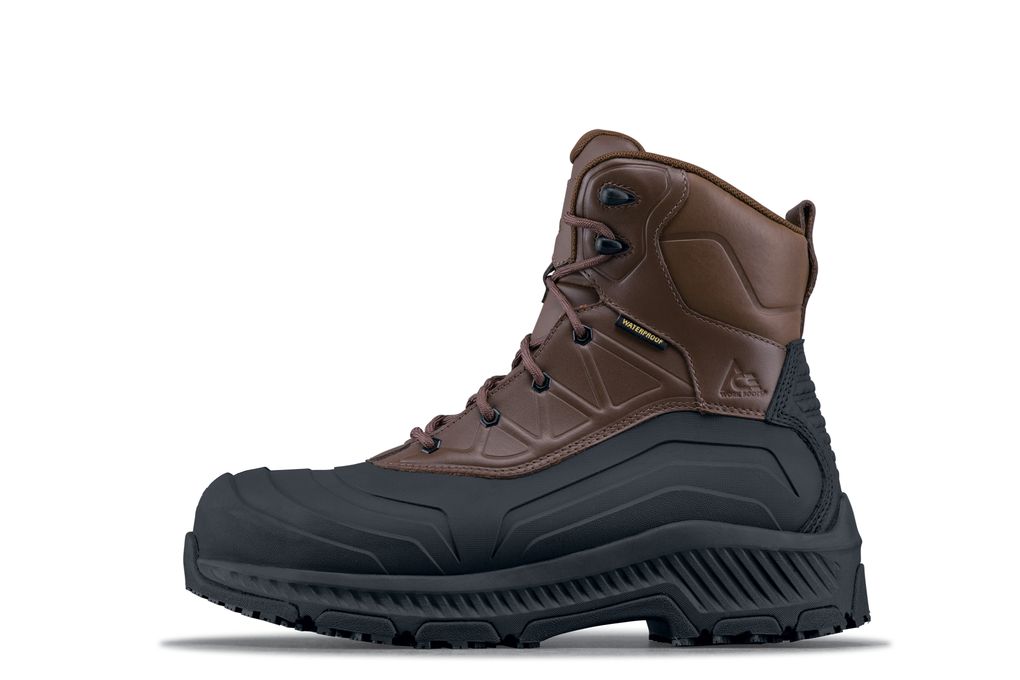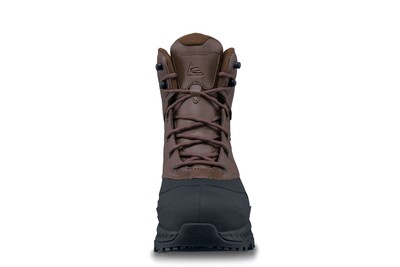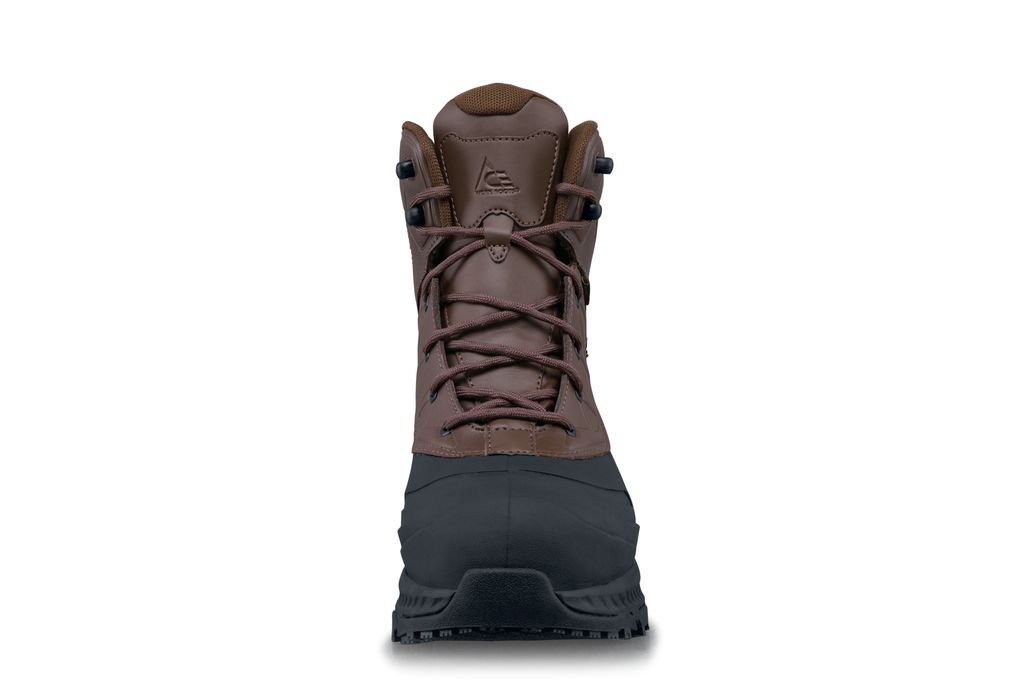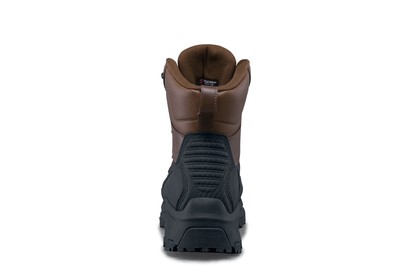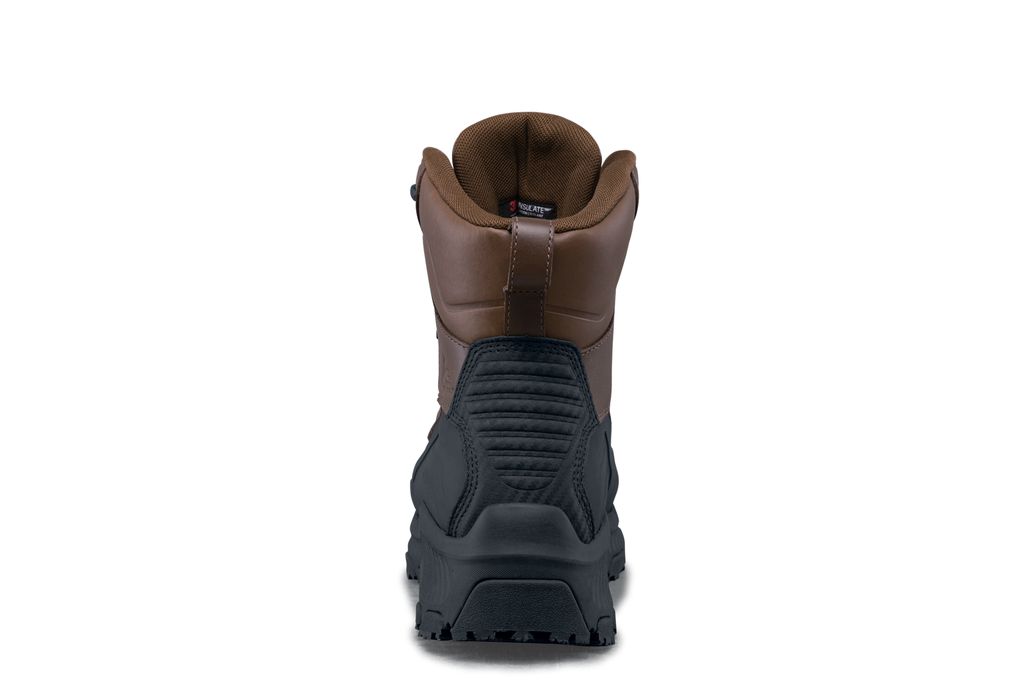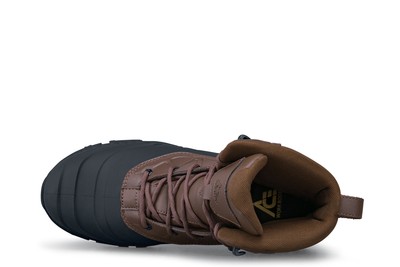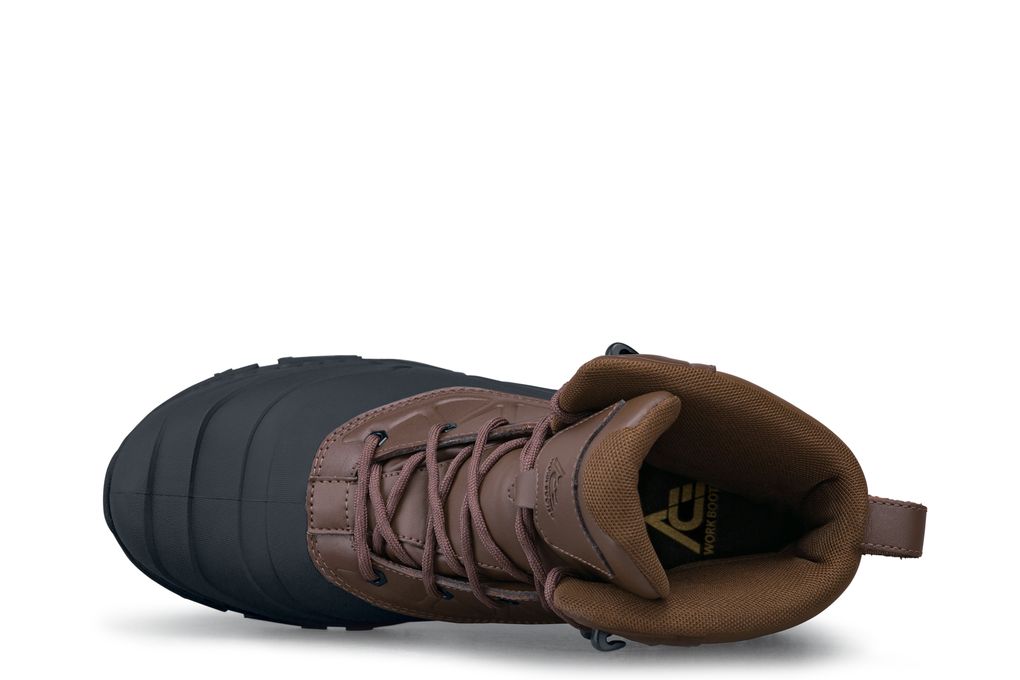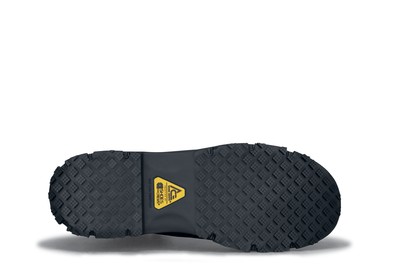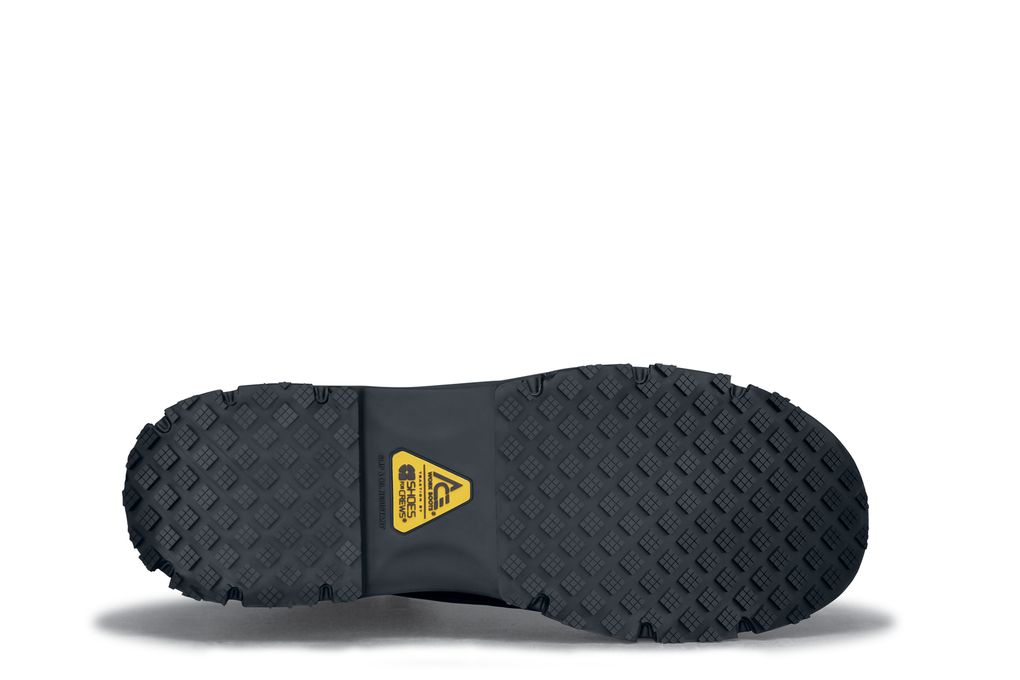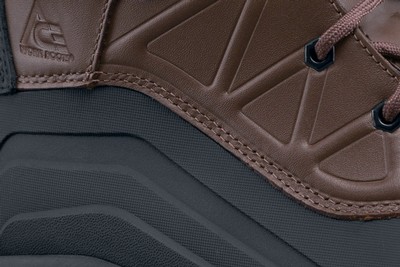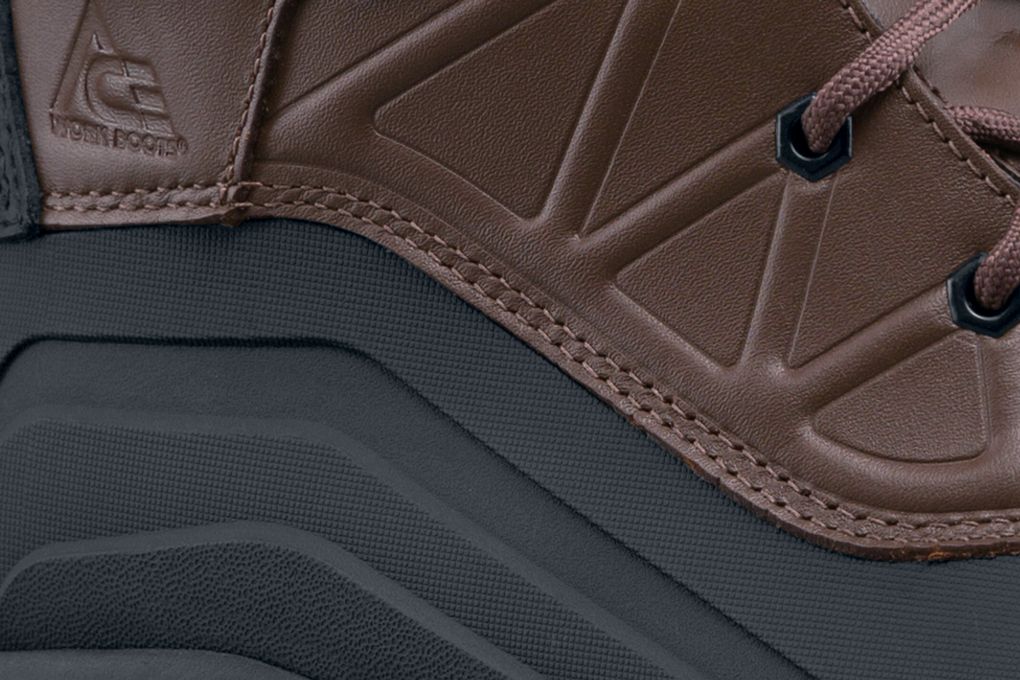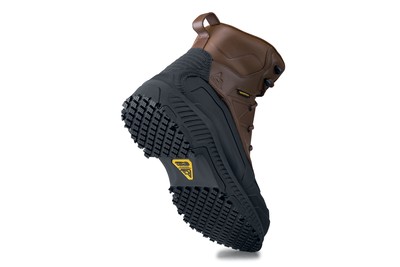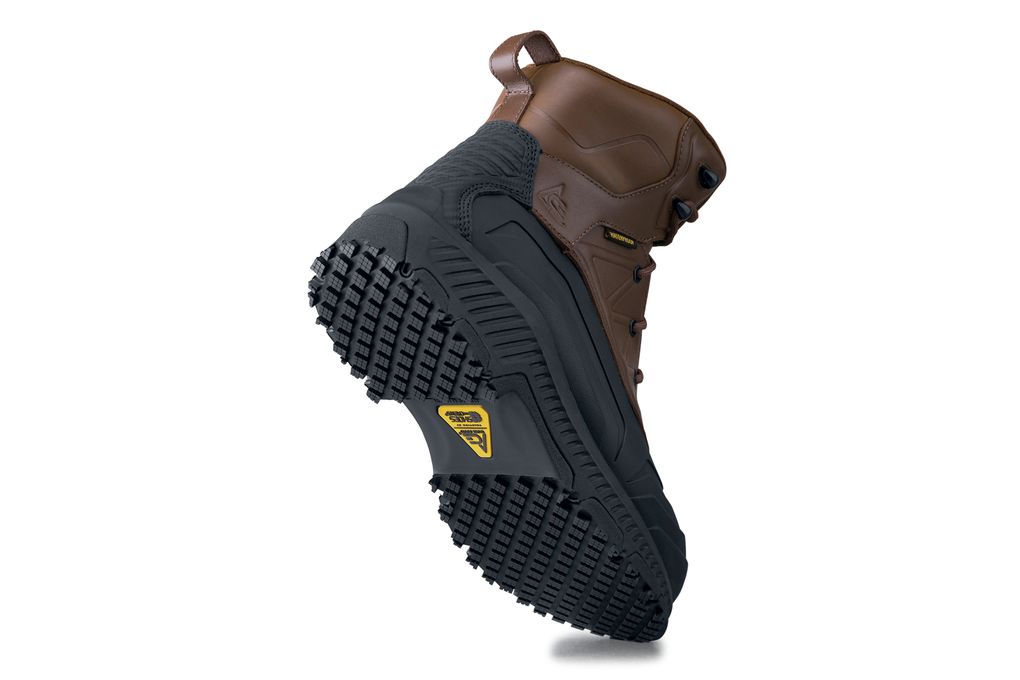 Mammoth III - Composite Toe
Brown, Style# 72649
Price After Discount
$133.00
| | |
| --- | --- |
| Price | $151.95 |
| Sale Discount | - $18.95 |
| Price After Discount | $133.00 |
Description and features:
This is one tough boot to keep you safe at work, with waterproof construction, ample insulation, a composite toe to protect you, a slip-resistant, ZONE TRACTION® outsole feature, and a TRIPGUARD® feature to keep you stable on a variety of surfaces. It is also Electrical Hazard (EH) rated.
Slip Resistant: Superior SFC slip-resistant outsole
Easy Clean: Superior SFC slip-resistant outsole with our patented clog resistance built in.
TRIPGUARD® feature: Decreased trip hazard zone to allow fluid movement between slippery environments.
Waterproof: Designed with elements to keep your foot dry.
Comfort Insole: Premium insole offering lasting comfort and support.
Electrical Hazard Protection (EH Rated): Equipped with electric shock resistant soles and heels, capable of withstanding 18,000 volts at 60 hertz for one minute, with no current flow or leakage current in excess of one milliampere under dry conditions
Composite Toe: Composite safety toe footwear meets ASTM F-2413 standards bearing a class 75 rating.
200-gram Thinsulate™ insulation provides warmth
Weight (per shoe): 22.8 oz.
Leather upper
Nylon shank
7 inch shaft
Meets ASTM F2413-18 (I75/C75, Electrical Hazard-EH)/ASTM F3445-21 (for slip-resistance), using the ASTM F2913 whole shoe test method
Rated 4 out of 5
by
Randy C.
from
The Mammoth III boot, is probably the best boot l have purchased from SFC. I have drop foot, and I need my foot brace to work. Usually this means more wear on upon any shoe or boot I wear. The Mammoth III boot has held up to this point, which is about 6 weeks now, with little break down. I work the closing shift, so I have to clean the cutting room with a hose. That means lots of water so far they are waterproof, and have no signs of leaking at all. I would recommend this boot for any occupation that includes working with wet and slippery conditions. Comfort is comparable to snowboard boots and or moon boots, such as a pair of Sorrell boots, which are very comfortable. I did not receive any kind of discount for this review.
Date published: 2017-05-28
Rated 5 out of 5
by
sfiworkers123
from
Very satisfied
I previously owned the bullfrog rubber boot from sfc and loved them. After they were worn out, I decided to try a different style, as my job has changed slightly. These were the boots I chose and I am so glad I did! Very comfortable and practical. When I received the initial pair, I knew they were a great choice after the first week, but I realized there was a slight deformity on the inside of one of the boots. Very small, like a tiny pea. I kept telling myself it was no big deal because I didn't want to spend another day in my old boots, but after three weeks I decided it was bothersome enough to exchange them. Got a rapid exchange and perfect new boots. 10/10 would recommend this company and their products.
Date published: 2018-11-28
Rated 4 out of 5
by
William G.
from
I first ordered the size I thought I needed (11-W). They were too small. I exchanged for a half size up and they are perfect. I have been wearing them for three weeks now. I work in a seafood department at a major grocery here in Houston. I am on my feet for over eight hours. These boots a little heavier than I probably need. They are comfortable. They are also insulated, which is probably not that important for this environment so much. I put some talc in the boots to keep down sweating. That seems to help. The non-slip is excellent. The boot looks to be very well made. So far, I am very satisfied with these boots. I also want to say that Shoes For Crews customer service is next to none. I was in communication with them in order to get me into a suitable pair of footwear for my work environment. They did not let me down. Thanks, SFC!
Date published: 2018-07-28
Rated 1 out of 5
by
Migib77
from
Awful Support
Work boots purchased due to recommend list and I need a lace up for ankle support. These work boots do not give any support I am use to a lace up work boot hugging my ankles. I will admit that I do have thick ankles but when these boots are laced up there is a gap on both sides. I also work in a wet environment and when standing on the concert there is no support, think goodness we have mates to stand on. I have only had these boots for eight weeks and they are falling apart. You would think since they are waterproof they would hold up better in a wet environment. For the amount of money that you spend you would hope for a better shoe.
Date published: 2019-09-06
Rated 3 out of 5
by
BigBenDuck
from
Durability in question
I clean a meat department for a living, which means a lot of exposure to water. Taller boots or galoshes would be more ideal if I didn't need to be prepared to move quickly around the store that surrounds it. I've had two pairs of this model. The first time lasted eight months and the stitched leather was beginning to break around the time the soles were worn down enough to warrant replacement. BUT the second pair only lasted three months. Today one shoe majorly busted it's stitching while I was putting it on. Trying a new type.
Date published: 2019-06-01
Rated 4 out of 5
by
G D.
from
I work in the dishroom so waterproof was the only choice I wanted to make. I also wanted some sort of steel or composite toe just in case anything happened that I wasn't planning on. this was the cheapest boot that was both steel(composite) toe and waterproof. despite the climate here being very warm and not needing the cold weather insulation I bought them anyway. at first I loved them. they were very comfortable and my feet never got wet at all even in inches of water outside. however, within maybe 3 or so weeks my shoe strings broke. I thought it was just the laces but after buying more it kept happening over and over every couple of weeks so I guess it's the eyelets themselves causing the problem. about 9 months after buying them I was jumping in the dumpster to compact the trash(my job is so awesome, right?) and the thread line around the rubber upper ripped open so now they take on water and I have to buy some new ones. so, for anyone wanting to buy these boots expect to buy laces regularly and maybe 9-12 months of life out of them if you actually "work" in them.
Date published: 2018-05-26
Rated 4 out of 5
by
Anonymous
from
I really liked the look and feel of the boots :) but, I had to return them because they got very warm and made my feet sweat while trying them on. I would recommend this boot to someone who works outside in cold temperatures. I work in a restaurant with 6 ovens and a smoker. I really wanted to keep the boots but, again, they have that 3M insulation :(
Date published: 2017-05-30
Rated 1 out of 5
by
Hud0972
from
NOT long lasting
Shoes fell apart very easy, the inside padding started to fall out, at first I thought they weee great boots, they are comfortable but they fall apart fast and for 109 dollars it wasn't worth it and 6 months later I need a new pair
Date published: 2018-09-18