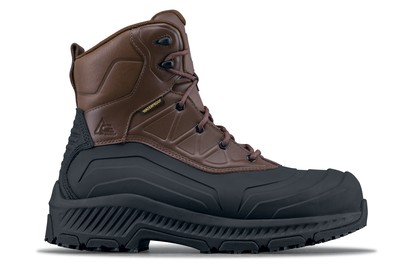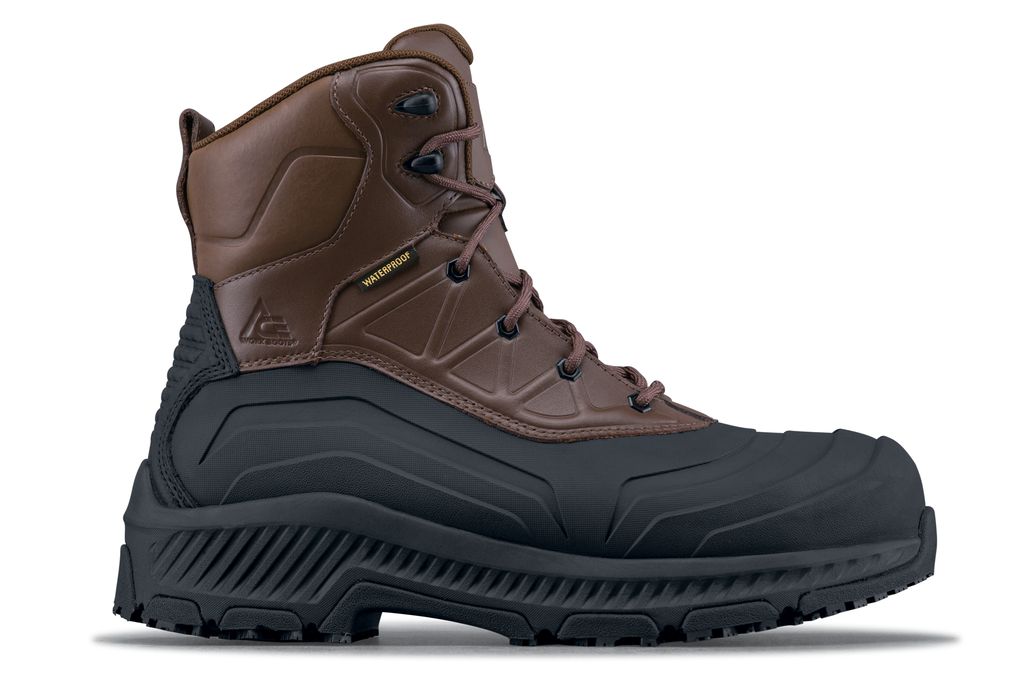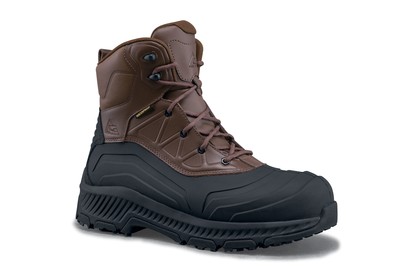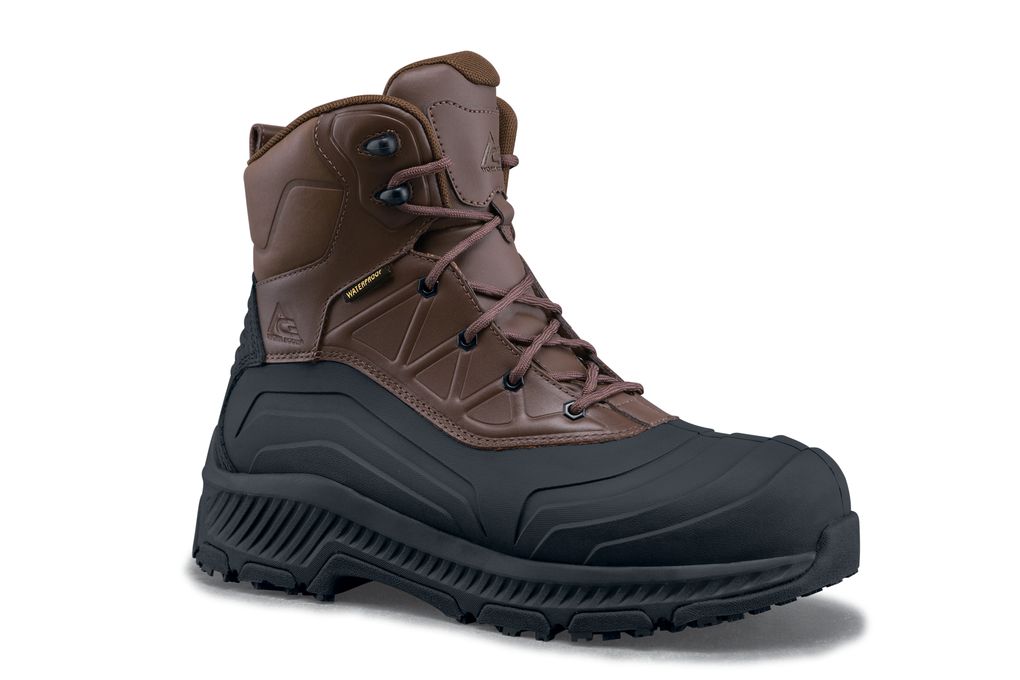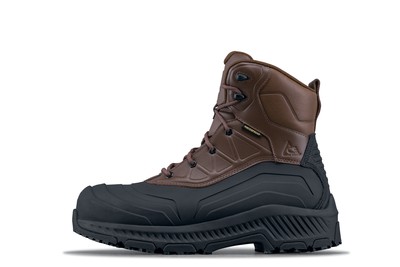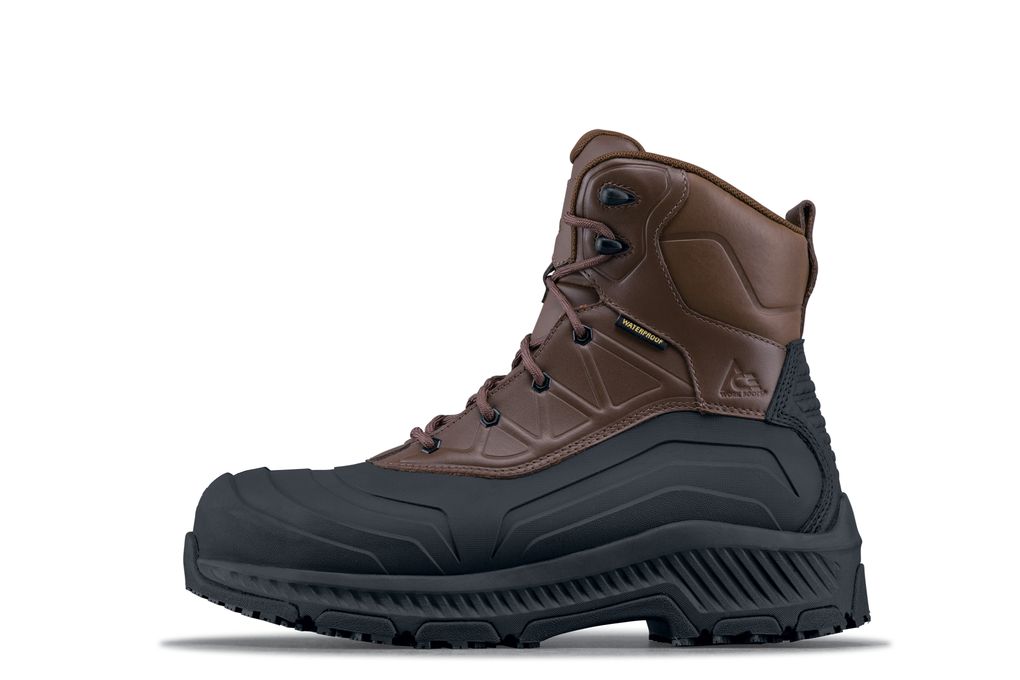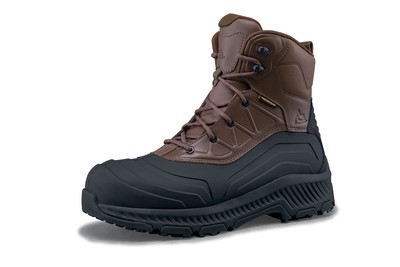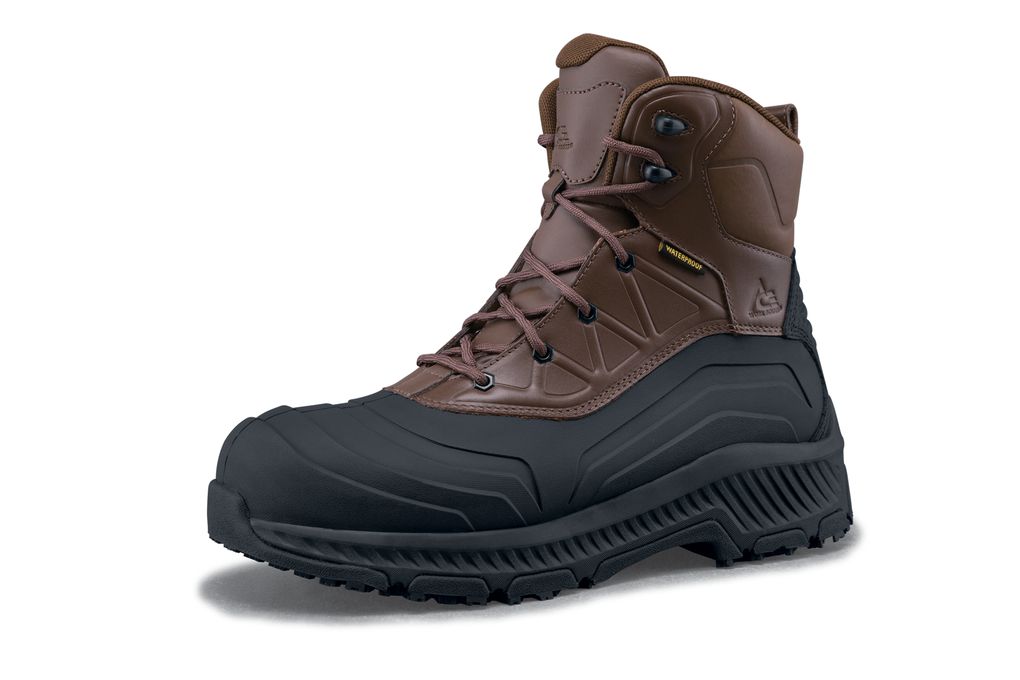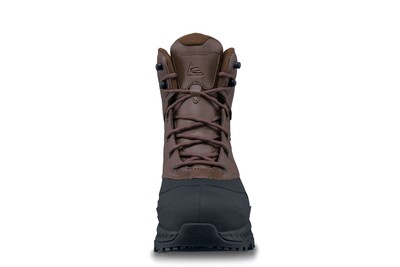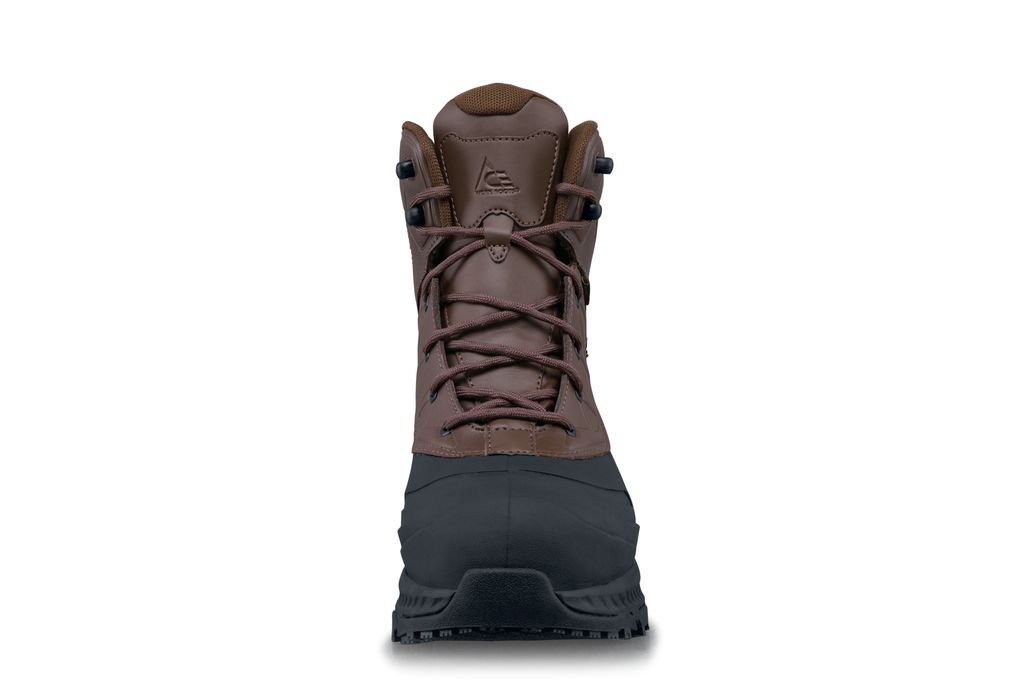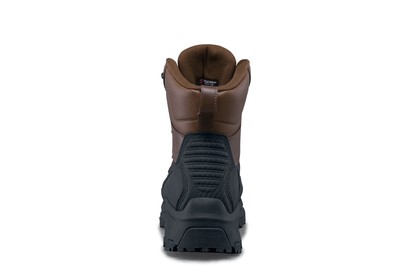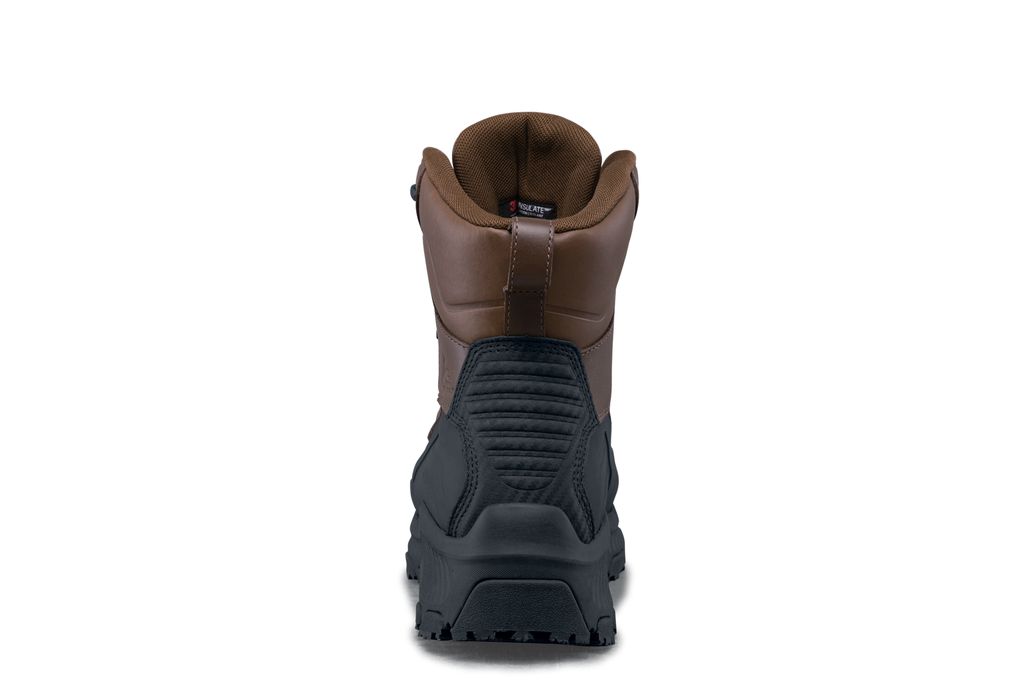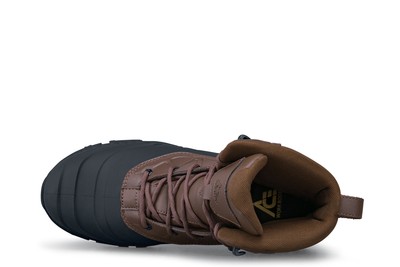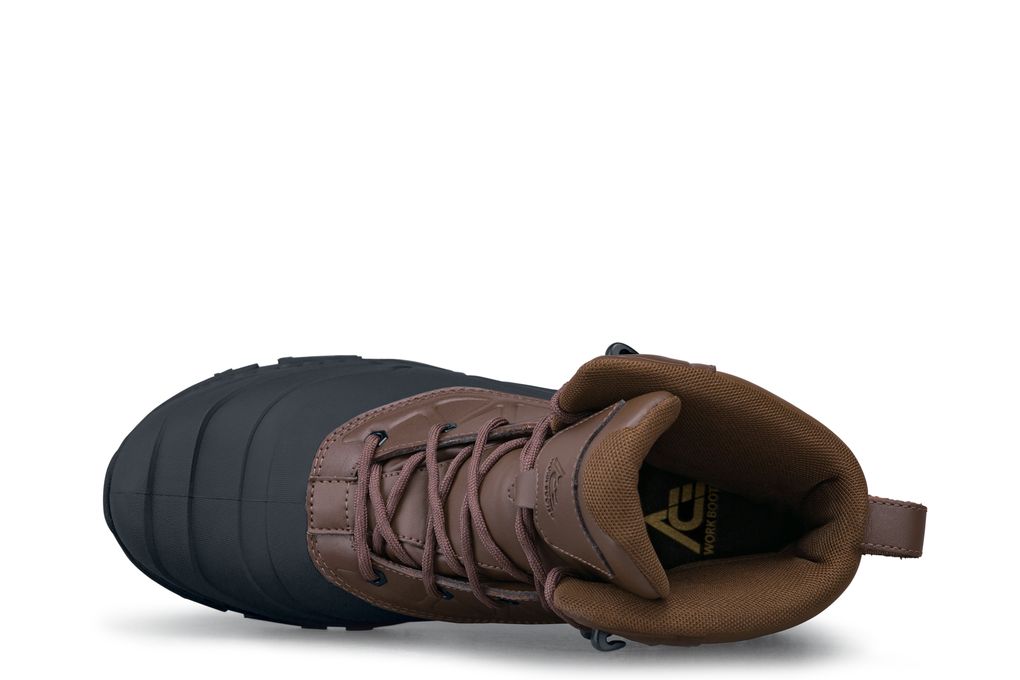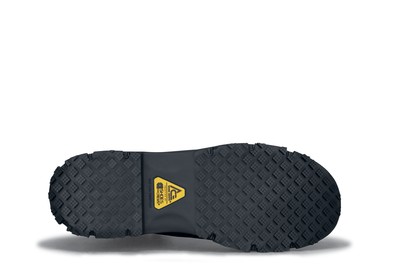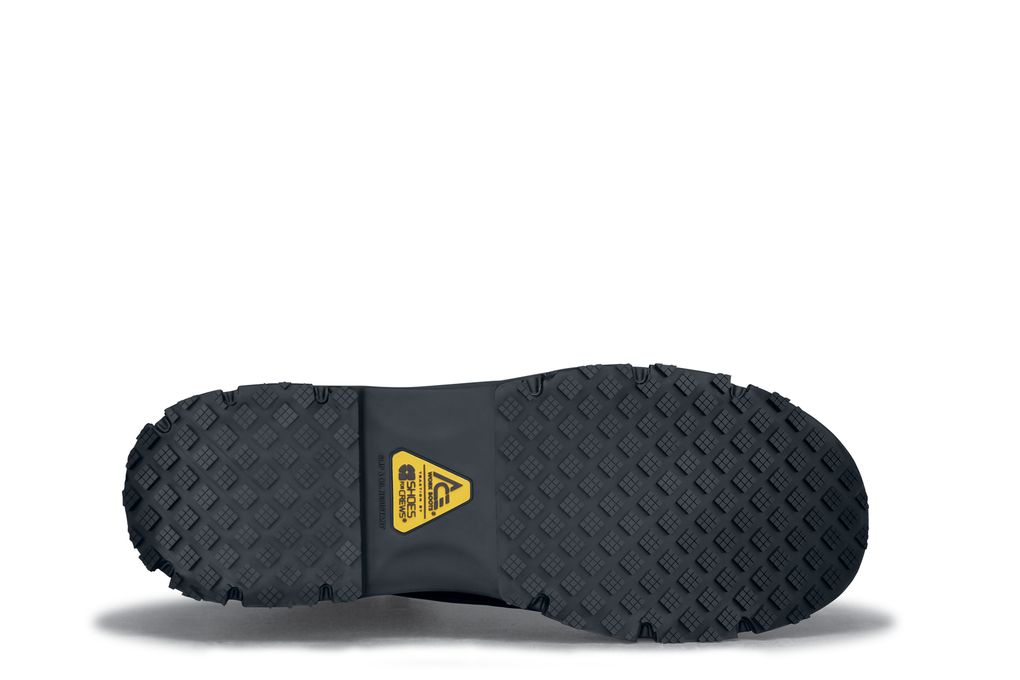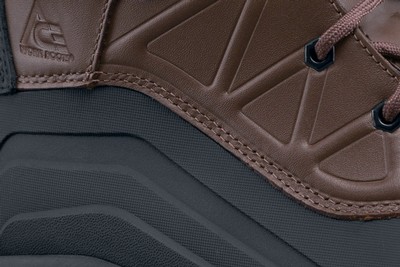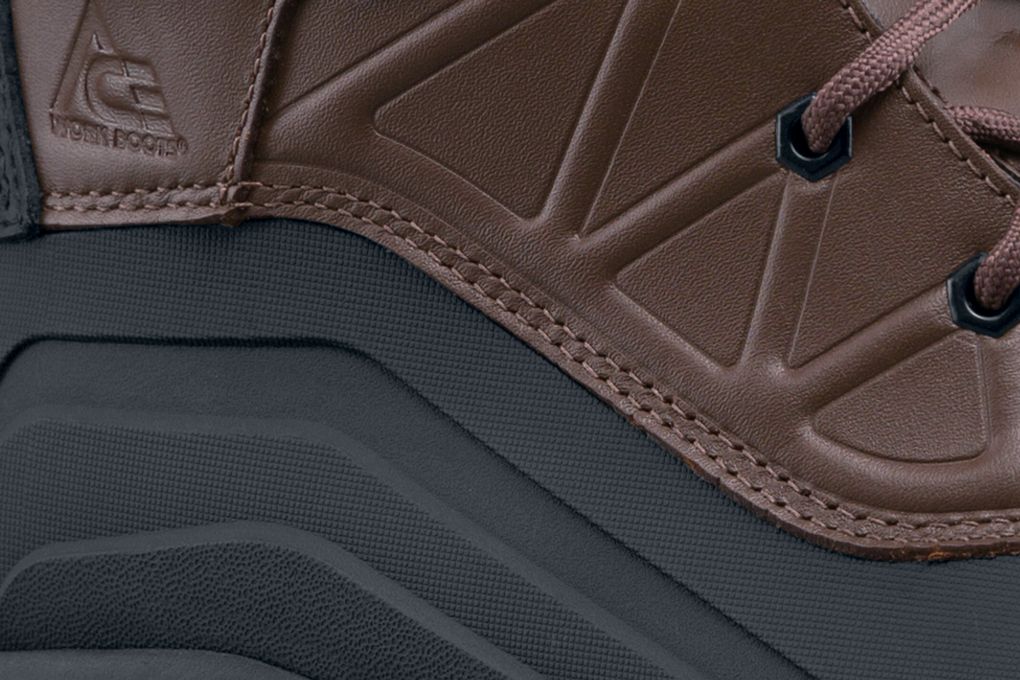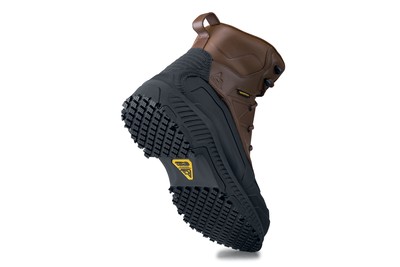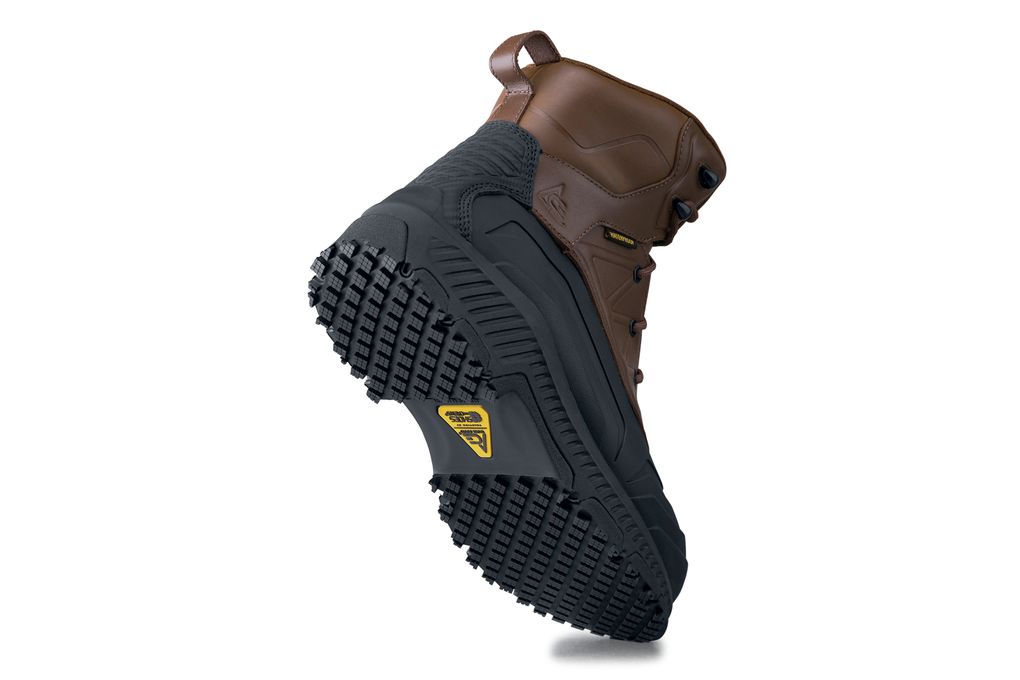 Mammoth III - Composite Toe
ACE Workboots
Brown, Style #72649

One tough boot to keep you safe at work, with a composite toe to protect you, slip-resistant Zone Traction and TripGuard to keep you stable on a variety of surfaces.
Slip Resistant
Superior SFC slip-resistant outsole
TripGuard
Decreased trip hazard zone to allow fluid movement between slippery environments.
Waterproof
Designed with elements to keep your foot dry.
Clog Resistant
Wider spaced traction lugs don't let dirt and debris get stuck in the outsole.
Comfort Insole
Premium insole offering lasting comfort and support.
Electrical Hazard Protection
Equipped with electric shock resistant soles and heels, capable of withstanding 18,000 volts.
Composite Toe
Composite safety toe footwear meets ASTM F-2413 standards bearing a class 75 rating.
Other Features
200-gram Thinsulate™ insulation provides warmth
Weight (per shoe): 22.8 oz.
Slip resistant
Nylon shank
7 inch shaft
I work in the dishroom so waterproof was the only choice I wanted to make. I also wanted some sort of steel or composite toe just in case anything happened that I wasn't planning on. this was the cheapest boot that was both steel(composite) toe and waterproof. despite the climate here being very warm and not needing the cold weather insulation I bought them anyway. at first I loved them. they were very comfortable and my feet never got wet at all even in inches of water outside. however, within maybe 3 or so weeks my shoe strings broke. I thought it was just the laces but after buying more it kept happening over and over every couple of weeks so I guess it's the eyelets themselves causing the problem. about 9 months after buying them I was jumping in the dumpster to compact the trash(my job is so awesome, right?) and the thread line around the rubber upper ripped open so now they take on water and I have to buy some new ones. so, for anyone wanting to buy these boots expect to buy laces regularly and maybe 9-12 months of life out of them if you actually "work" in them.
G D May 26, 2018
I really liked the look and feel of the boots :) but, I had to return them because they got very warm and made my feet sweat while trying them on. I would recommend this boot to someone who works outside in cold temperatures. I work in a restaurant with 6 ovens and a smoker. I really wanted to keep the boots but, again, they have that 3M insulation :(
Juan S May 30, 2017
The Mammoth III boot, is probably the best boot l have purchased from SFC. I have drop foot, and I need my foot brace to work. Usually this means more wear on upon any shoe or boot I wear. The Mammoth III boot has held up to this point, which is about 6 weeks now, with little break down. I work the closing shift, so I have to clean the cutting room with a hose. That means lots of water so far they are waterproof, and have no signs of leaking at all. I would recommend this boot for any occupation that includes working with wet and slippery conditions. Comfort is comparable to snowboard boots and or moon boots, such as a pair of Sorrell boots, which are very comfortable. I did not receive any kind of discount for this review.
Randy C Meat Cutter May 28, 2017