August - Steel Toe
is rated out of
5
by
8
.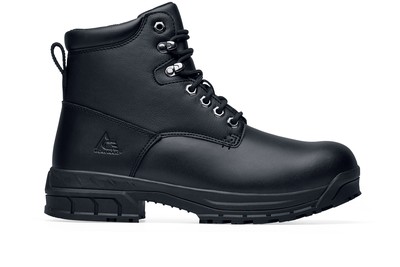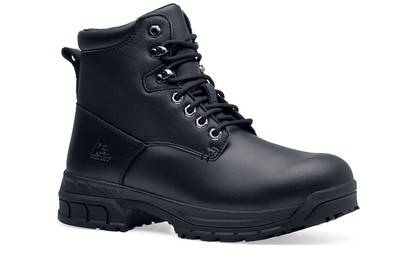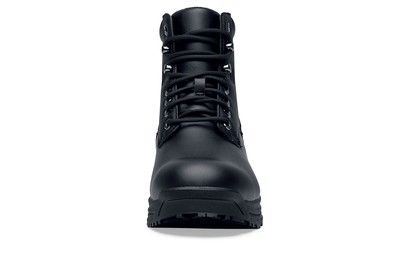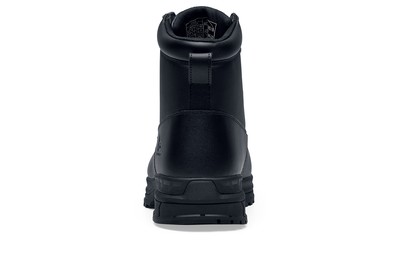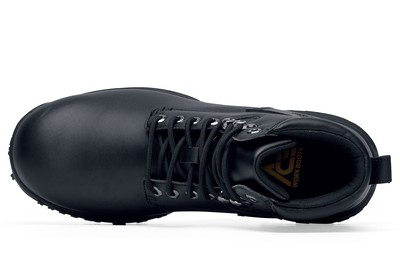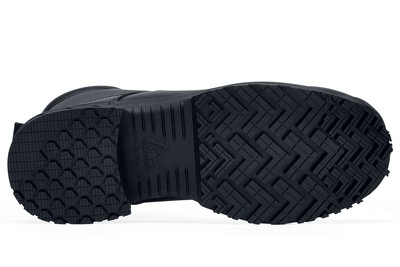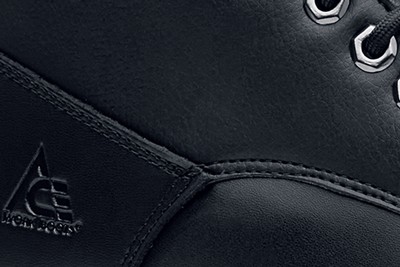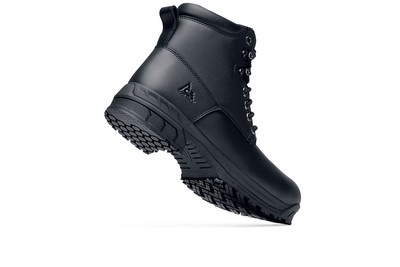 August - Steel Toe
Women's Black, Style# 77319
Description and features:
The August Steel Toe ASTM-compliant work boot features a natural fit with padded collar and tongue and premium insole, offering lasting comfort and support. This women's work boot is powered by SFC's superior slip-resistant technology with a TripGuard feature allowing fluid movement between slippery environments.
Slip Resistant: Superior SFC slip-resistant outsole.
Water-resistant: Treated to repel liquids from the surface.
Comfort Insole: Premium insole offering lasting comfort and support.
Rated 3 out of 5
by
Risik
from
Good Shoe, but I had trouble.
I had a hard time fitting this shoe, and ended up wearing a size slightly too large for my feet. It's very comfortable, but I had to buy an insole for my high arches (not very much arch support) but after that is was perfect. The way the shoe fit my feet/how much walking I do/ how the shoe was built did lead to rather quick wear and tear. The back of the interior heel started coming apart before 6 months of use and would leave annoying debris and a rough spot that would tear through my socks. This shoe served me well, just make sure you get your proper fit and it may not be the best shoe for high-arched users or those who do lots of walking on duty.
Date published: 2018-09-04
Rated 2 out of 5
by
Katiebug
from
Just meh
The site suggested I get an 8 in the boots. I'm normally a 7 1/2. So the first time I tried them on and wore them to work was torture. My feet were SO heavy and the shoes had no support that when I got home later my legs not only hurt for days later but my feet did too. I was so disappointed in the comfort since I felt like I was paying more then as if I shopped around some where else. But I thought that they would be every thing I needed. If I didn't need these shoes for work for the cold weather then I would of returned them. Only good thing I can say is that now that I'm use to it, the shoes do keep my feet warm during the snowy weather and the shoes are a little slip resistant. But the shoes are just ok. Wish they were cheaper that way it wouldn't feel like a total downer.
Date published: 2019-01-04
Rated 5 out of 5
by
Becky13
from
Great to have a boot to wear agian
I've been looking for a work boot for ages but no one seemed to have one that would fit a 7 1/2 W foot. Still breaking them in but holding up well and I like the ankle support in my work. Too often my ankles get clipped by racks and it hurts! Nice to have a good buffer.
Date published: 2019-10-13
Rated 5 out of 5
by
Resa
from
great fit and excelent ware for the job
I really don't have any other comments but to say that this product is a great fit for my employment. Thanks again
Date published: 2019-02-06
Rated 5 out of 5
by
Maria R.
from
Love my shoes
Date published: 2018-05-18
Rated 5 out of 5
by
RAD.BOOTZ
from
Holy Cow!
I've had these boots for three years now. I have worked 70 hour weeks and I've worked 20 hour weeks. I've worked jobs where these would be caked in flour, oil, egg, and fries by the end of each shift from top to bottom. I've worked in wet environment with bad floor drains and broken squeegees that shove water back at your feet. These boots may be heavy, but they have survived it ALL. Keep in mind I've had these for three years. About two years in, some waterproof coating did peel off. I think that's pretty dang good considering the abuse. The treading is still remarkable to this day. I thought last week I'd have to say goodbye to these boots as the glue holding the toe box finally lost It's will to live and split, but there's nothing some shoe-goo and a C-clamp can't fix. THREE YEARS AND STILL KICKING, GUYS. If you can deal with the weight that comes with steel toe boots, get these. High arches? Do get yourself some good insoles while you're at it... :)
Date published: 2020-07-07
Rated 4 out of 5
by
acoffman
from
Incredibly durable!
I love these boots but they are a little heavy on your feet and are slightly bulky. They also run big, I had to return them twice to finally get the right fit because they were so large.
Date published: 2020-09-16