WHY WE CHANGED (ALMOST) EVERYTHING
A NOTE FROM OUR BOSS
SLIP RESISTANT SHOES DON'T NEED TO BE HARD, HEAVY AND UGLY TO BE EFFECTIVE.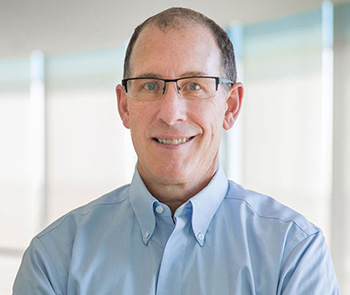 Stuart Jenkins
CEO and Chief Innovation Officer

When I joined Shoes for Crews as the CEO last year, I made the decision to redesign the entire line. For more than 30 years, we've had one of the best slip resistant outsoles in the industry, but I knew we could improve the comfort and style of our shoes because that's what I've devoted the last 30 years to doing. From an internship at Nike to leading innovation at Deckers Brands, I've worked on making shoes better since I was a long-distance runner myself, and now I'm committed to making Shoes For Crews better too.
Our mission is to get you home safe.
Our mission is to get you home safe, so we're making shoes that allow you to focus on nothing but your job. We'll handle the rest. As a start, we hired a whole team of footwear designers from performance athletic and fashion companies and moved our production to some of the best factories in the world. You may not see all the innovation we've added to this collection, but I promise, you'll feel it.
We don't outsource safety: we own it.
Only one thing hasn't changed: our slip resistant outsoles. We don't outsource safety: we own it. We own our outsole factory so we are in charge of every single ingredient that goes into our outsoles and every step in the production process. And now we're combining our best technical traction patterns on some of our outsoles so no matter what your working conditions and role, we've got the right outsole for you.
Our promise to you is that we will make a carefully crafted footwear that looks fresh and feels great so you can walk into work knowing that your shoes were built to withstand demanding conditions. Don't settle for less. And from now on, always expect more from the all-new Shoes For Crews.
Comfort, quality and performance you can see and feel. Welcome to the new Shoes for Crews.
Let me know how we're doing. Email me at CEO@shoesforcrews.com. I look forward to hearing from you.
Stuart Jenkins
IN 1984 WE MADE A SHOE
It was a shoe meant for the foot of workers; people who woke up early, worked late, and came home tired. Shoes For Crews' unique slip-resistant outsoles were developed with the distinct mission of keeping workers safe. That's why we have been an industry leader in safety for over three decades, and have kept 100,000 workplaces safe worldwide. Our shoes are in the finest restaurants, the greasiest kitchens, hectic medical facilities, and industrial manufacturing operations. Now, our legacy of safety has been revamped to be more comfortable and stylish than ever, while always keeping you on your feet. Our shoes aren't just slip-resistant; they're spill-resistant, trip-resistant, comfortable. We're all going home to something or someone. Shoes For Crews, now and always, just wants to help you get there.
Corporate Shoe Programs
Safe workers save money. Investing in Shoes for Crews for your employees doesn't cost: it pays. Our corporate programs greatly reduce the risk of slip and fall accidents. Annually, accidents cost employers in the US $70 billion.
TESTIMONIALS
"Since 2005, we have experienced a 64% reduction in Team Member slip/fall frequency rate, and a 50% slip/fall cost rate reduction related to water/grease claims."
Rose Roth | Safety - Management Consultant, Risk Management, Chick-fil-A Inc.