Heather II
is rated out of
5
by
9
.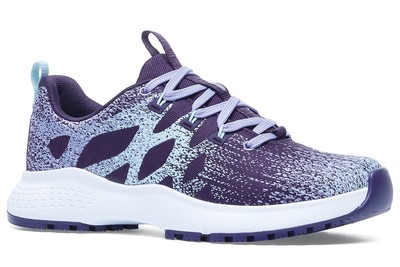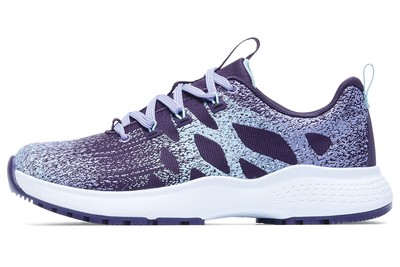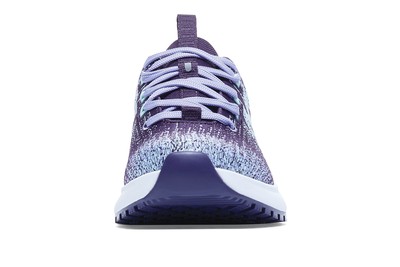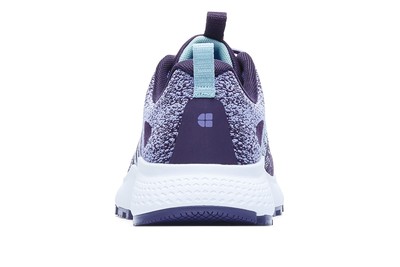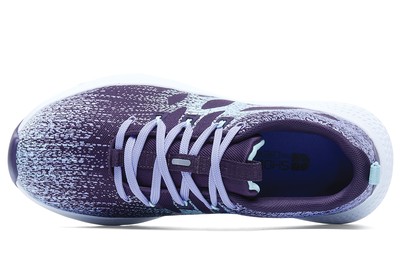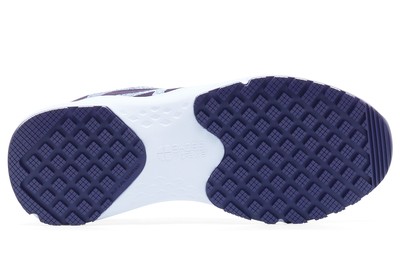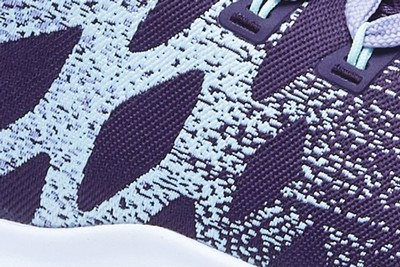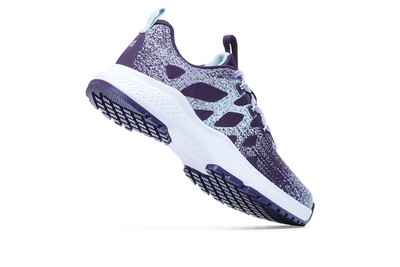 Heather II
Women's Purple, Style# 22104
Description and features:
Our popular Heather is now better than ever! Heather II offers enhanced comfort, support and stability without compromising lightweight athletic performance. Built with our new Revive™ Midsole formula, Heather II responds to your every step as you need to grind through the longest shifts. Crafted of lightweight and breathable jacquard knit, this women's athletic shoe features our adjustable EZLace fit system to ensure a more supportive fit. Our exclusive EASY CLEAN outsole promotes self-cleaning and eliminates the hard to clean outsoles typically seen in slip resistant footwear. Enjoy SFC's latest world-class slip-resistant traction.
Slip Resistant: Superior SFC slip-resistant outsole.
Easy Clean: Superior SFC slip-resistant outsole with our patented clog resistance built in.
Water-resistant: Treated to repel liquids from the surface.
Also Available
Rated 5 out of 5
by
Janice 57
from
Great fit!
Love these shoes, fit perfectly, really comfortable! I have had problems with my feet, my whole life, but no problems with these shoes, my 7 1/2 fit perfect with no breaking in! This is not my first time ordering Shoes for Crews, and it won't be my last!
Date published: 2021-02-13
Rated 4 out of 5
by
Lil Bit
from
Good shoe
Have to wear black shoes, so liked that these had a little design. Loved the look. They are comfortable. Wish they had a little more cushion.
Date published: 2021-02-13
Rated 5 out of 5
by
Pahlman64
from
Perfect shoes
Great shoes for your feet especially if you have long days!
Date published: 2021-02-09
Rated 3 out of 5
by
Britters
from
Mostly comfortable
More support in the heel and arch areas, but poor support in the toes. I feel like the extra support in the back of the shoe pushes the weight to my toes. Comfortable for a few hours, but after that my feet hurt. Laces are an awful material and come untied at least twice a shift. And they are also really short. I usually buy the revolution 2 shoe, and i think I actually prefer that to this one. Good looking shoe, but not as comfortable as i would have expected.
Date published: 2021-02-10
Rated 3 out of 5
by
Brooke13
from
Overall Ok
I am a server and bought these for my job. I loved how they looked like a tennis shoe and not a bulky ordinary non slip shoe. They are very much non slip. However, they are not very comfortable for being on your feet for hours at a time and I struggled with the rubbing the top of my ankles and my heel of both feet. I really really wanted these to be the "it" shoes but they won't stop rubbing and they left a bad rash.
Date published: 2021-02-16
Rated 4 out of 5
by
Cgreene63
from
Work shoes
Although I find the shows very comfortable they are also more narrow than most and after 8 hours they start to hurt
Date published: 2021-02-24
Rated 5 out of 5
by
Petite #1
from
Comfortable, and dependable slip control
Shoes for Crews brand is my fav for comfort and fit. No break in period needed. Slip control is always dependable, on wet floors or icy surfaces.
Date published: 2021-02-22
Rated 5 out of 5
by
Cait
from
Very roomy
These shoes are the most comfortable I have ever worn and they don't rub on my feet which is q huge problem for me. I highly recommend
Date published: 2021-02-20