Tigon II
is rated out of
5
by
37
.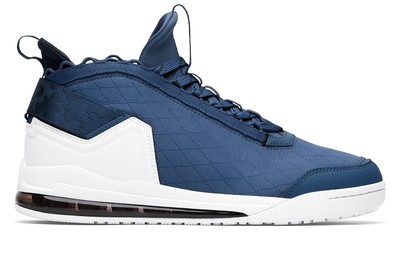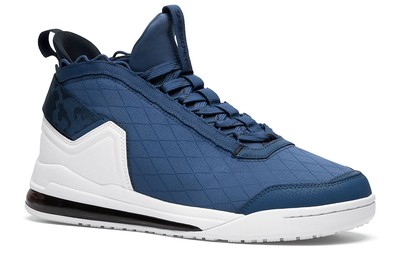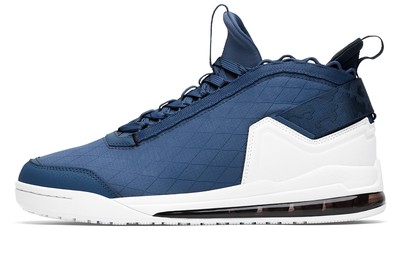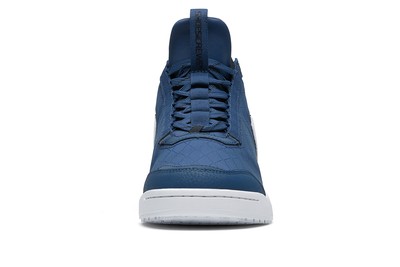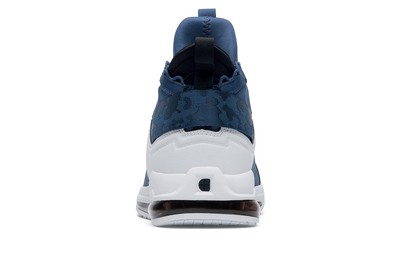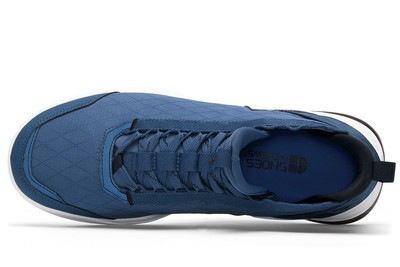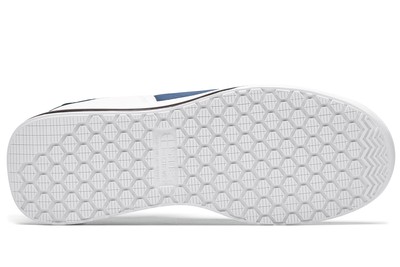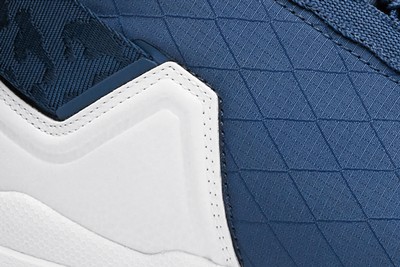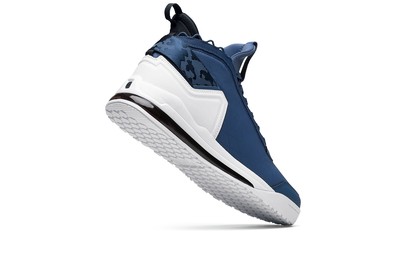 Tigon II
Blue, Style# 42160
Description and features:
It's on! Plunge into the workday with effortless, take-no-prisoners attitude and superior slip-resistant safety. The air-cushioned Tigon II is constructed of lightweight ripstop nylon with an internal neoprene bootie for a satisfyingly snug and comfortable fit. The Tigon II athletic shoe is versatile, breathable and well balanced, in addition to sporting our proprietary EASY CLEAN outsole technology with Shoes For Crews industry leading slip-resistant traction.
Slip Resistant: Superior SFC slip-resistant outsole.
Easy Clean: Superior SFC slip-resistant outsole with our patented clog resistance built in.
Water-resistant: Treated to repel liquids from the surface.
Extra Cushioning: New insole technology and cushion construction that provides greater comfort.
SPILL GUARD®: A protective membrane lining that helps ward off liquids.
TRIPGUARD®: Decreased trip hazard zone to allow fluid movement between slippery environments.
Weight (per shoe): 16.42
Air cushion system provides lightweight, impact-absorbing comfort.
Ultra-durable ripstop nylon upper is lightweight and breathable.
Internal neoprene bootie ensures a snug, secure fit and makes slipping on and off easier.
Removable molded PU insole for enhanced comfort.
Also Available
Rated 5 out of 5
by
Astro
from
Cool shoe
I had the Trigon 1 I tried to switch to another shoe after 4 years of great service. Bad mistake the shoes were so uncomfortable I had to send them back. I saw these shoes and exchange the two. What a difference a brand makes! These shoes are incredibly comfortable. The shoes are very stylish, something I could wear just not at work but doing errands around the town. Read the reviews I ordered one size smaller and the still have a little room. I wear a 10 I got them in a 9 and prolly could of fit a 8 1/2. However I don't like tight shoes so they are good with me. Also 5 stars for customer service for getting me the shoes asap with little effort on my part. Thank you.
Date published: 2021-03-11
Rated 4 out of 5
by
Stacky
from
Comfortable waterproof shoe - impossible to get on
These shoes are actually very comfortable and I was surprised at how waterproof they are. Being in a wet work environment this was a struggle I had finding ways to keep my feet dry. I also get compliments on the look of these. However, I have never had so much issue getting a shoe on and off my feet. The back just collapses on itself and the tongue and back are all one piece so I can't really make the opening any bigger to help get my foot in. After 2 weeks the little fabric loop ripped off from all the pressure I had to use to get the shoe on. I also wear a size 9-9.5 and these are a size 8 and are perfect. Overall a great shoe...once I can get it on!
Date published: 2022-07-29
Rated 5 out of 5
by
Cole7474
from
Follow up
I returned the shoes for a full size smaller. And they were perfect! I had the galley 2s for a year and a few months ago they started to split from running up and down steps most likely.I think these will hold up better than the leather of the galley shoes. I was unsure about the water/oil resistance on the fabric because I work in the pit at an oil change place. They go thru alot with oil and diesel And I must say they are great! I just take a rag to wipe them off at the end of the day and they look like new! No deep grooves for gunk to build up. I need to get some insoles just for extra comfort. THEY RUN BIG SO GET A FULL SIZE SMALLER!! But returns were really easy. I dropped the package off Monday and recieved my replacement shoes Friday. I'll be ordering again soon.
Date published: 2021-01-31
Rated 3 out of 5
by
XtalJ1s
from
They fit one whole size bigger than what's chosen
I wear a 6 in heals, 6 1/2 in sneakers and I like to add inserts as well so I ordered a 6 1/2 so that it was big enough for an orthopedic insert but not so big where I can't wear them without it as well. Upon receiving and trying on the shoe today I have to surmise that this shoe is way bigger than I need and feels like clown shoes. I'm gonna have to return for the size down. I will revise this review once I'm able to get a diff size and wear them at work for my 14 hour shift.
Date published: 2021-01-27
Rated 5 out of 5
by
J305
from
Dope look and comfortable too
These are by far the coolest looking slip resistant shoes I have ever seen. I've always wondered why style wasn't focused on more. Be warned that these shoes fit very big, but returns are easy if you get the wrong size. These shoes are super comfortable too. I really hope they make more of this style with some other colorways as well.
Date published: 2021-04-13
Rated 5 out of 5
by
TheFlash
from
Comfortable, durable, & stylish
These shoes check all the boxes. I work 12 hour shifts & they held up well under pressure, kept my feet supportive & protected, & looked pretty good in the process too. Would definitely recommend for anyone looking for a solid workhorse like shoe that is on their feet a lot.
Date published: 2021-05-21
Rated 3 out of 5
by
Dank
from
Look good brand new
Hard to clean once they get dirty and the insoles aren't the most comfortable after a couple months of wear. Once they get dirty they are impossible to clean. Always bought tigon 1 until these came out and had high hopes. Stick with tigon 1 if you're between these two styles of shoes.
Date published: 2021-04-24
Rated 3 out of 5
by
Cole7474
from
They are huge!
Was super excited as I need some new work shoes. I put them on stood up and realised i had at least an inch if not more of room between my toes and the tip of my shoe. They look nice and I want to see how they work out after I get my new pair back. It would be cool if they put a chart or something since every shoe seems to fit differently. But the returns are easy.
Date published: 2021-01-22