*Guarantee applies to SFC's standard UPS ground shipping only delivered to business locations. More details below.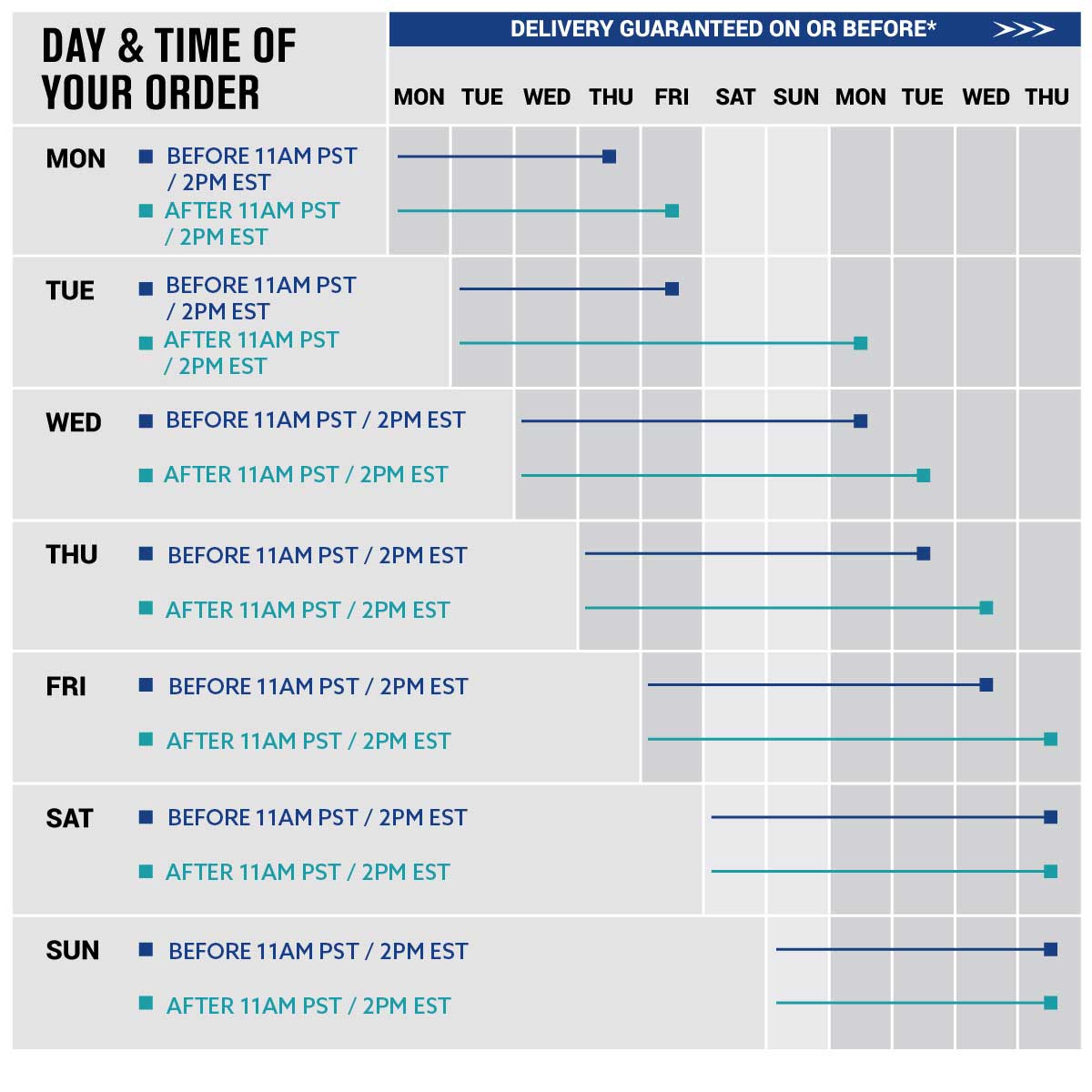 Didn't receive your shoes on time? Let us know!
* Valid for shoe orders only placed via phone, shoesforcrews.com or submitted by electronic data interface (EDI). The starting order date for EDI orders is the day the order data is transmitted and received by us. Order must be placed by 12:00 PM PST / 3:00 PM EST to receive delivery 3 business days later. Holidays observed by FedEx do not count as business days. Delivery to business addresses only within the 48 contiguous United States. Excludes backorder fulfillments. Companies that do not use SFC's standard FedEx parcel delivery service and instead use their own freight accounts or carriers do not qualify for this guarantee. If your delivery is late, you must submit the shipping refund request claim form to receive a refund. Orders delivered more than 30 days ago are no longer eligible for a shipping refund.
Holidays observed by FedEx do not count as business days. Excludes delays arising from local or national weather conditions and natural disasters (including, but not limited to, earthquakes, floods, tornadoes and hurricanes), conditions that present a danger to our personnel or that of our service providers, acts of terrorism, civil commotion and disruptions, hazards incident to a state of war, national or local disruptions in air or ground transportation networks (as determined by us or our service providers), strikes or anticipated strikes, labor disruptions or public health events or circumstance, sand disruption or failure of communication and information systems (including, but not limited to, our systems or those of our service providers).