Shop Our Orlando Retail Store
FOR THE LARGEST SELECTION OF SLIP-RESISTANT FOOTWEAR

Don't Slip Up At Work!
You work hard for the money—so you better make sure your feet can keep up the pace! Millions of service professionals stay safe on the job with slip-resistant Shoes For Crews ®
Powerful slip-resistant outsole technology
More than 200 safety styles
The right shoe for every job, every need, every budget
Mobile Shoe Truck Service!
You can now schedule on-site fittings for your workplace with the Shoes For Crews mobile shoe store!
The Shoes For Crews mobile stores operates in Orlando and Las Vegas.
Learn more about Shoes For Crews Mobile Service.
CALL TODAY to schedule your on-site fitting! 1-877-320-SAFE (7233)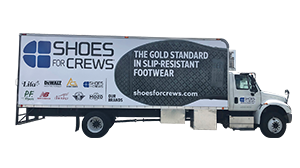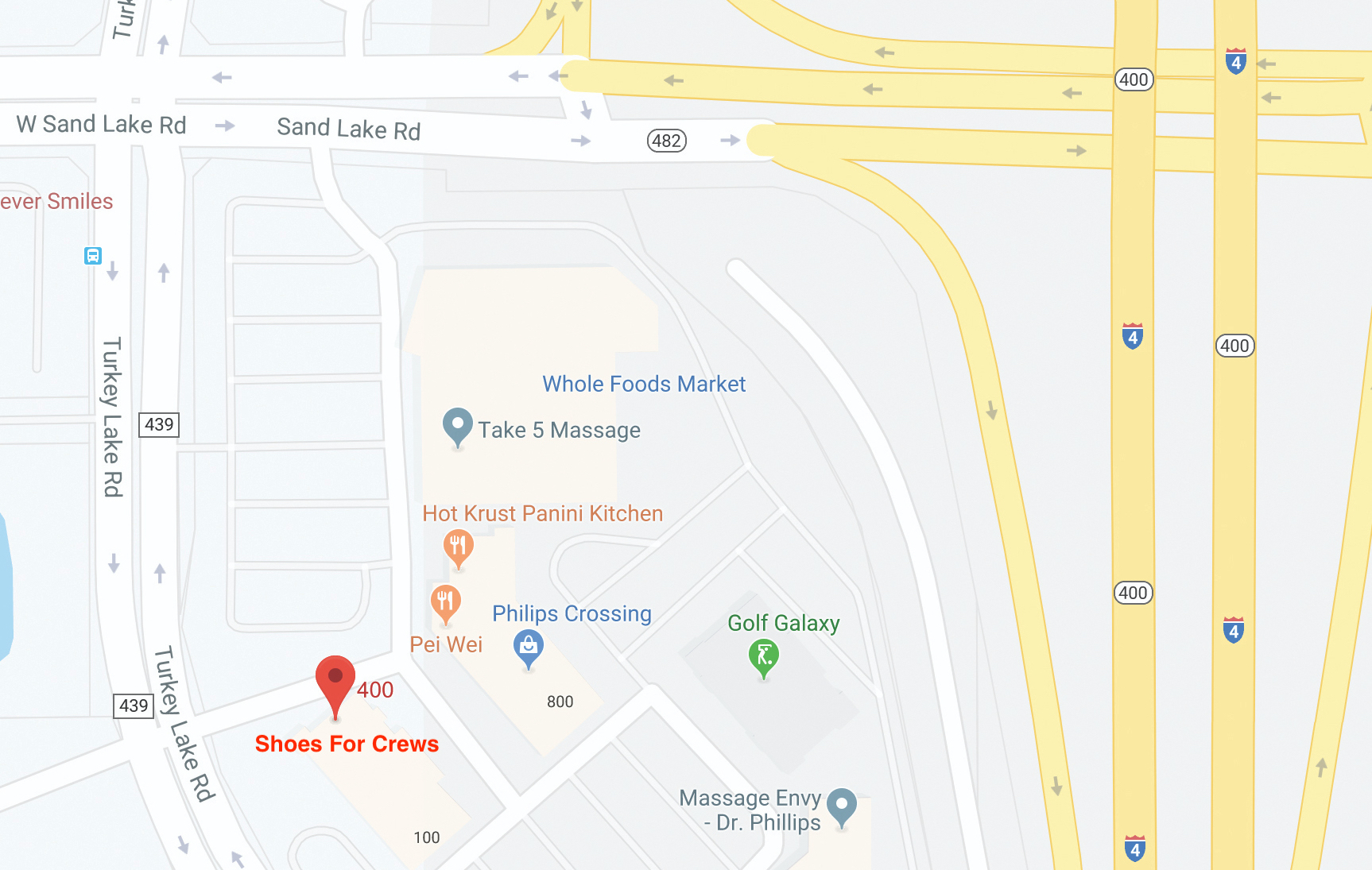 Location:
Phillips Crossing
8031 Turkey Lake Road
Suite 400
Orlando, FL 32819
(Next to Whole Foods)
Directions:
Get map and directions
Store Hours:
Monday-Saturday 11am-6pm
Sunday 12-5pm
Store Phone: 407-608-7710