Shower Slide
Black, Style# 41908

Shower Slide

Black, Style# 41908
Order this style at least 1 whole size larger than your normal size. Example: If you wear size 9, order size 10. If you wear size 9.5, order size 11.
No more slip-sliding away in the shower! Stay safe with this slip-resistant shower shoe featuring powerful slip-resistant traction by Shoes For Crews. Protect yourself from slick surfaces and help prevent slips and falls with this lightweight and breathable slip-on shower slide, sturdily constructed in durable and resilient EVA material. Designed with TripGuard protection to help you maneuver more safely in this slippery environment.
Slip Resistant: Superior SFC slip-resistant outsole.
Easy Clean: Superior SFC slip-resistant outsole with our patented clog resistance built in.
Durable EVA construction for comfort and flexibility

The only shower shoe featuring Shoes For Crews proprietary slip-resistant outsole technology

Water-resistant EVA construction

TripGuard protection for safer maneuvering in and out of shower

Designed to stay flexible and resilient, even after long-term use

ATTENTION: High temperatures can cause EVA material to contort, mar or warp. DO NOT leave near stoves, heaters or radiators. AVOID storing in unventilated parked vehicles or exposing to direct sunlight. Store in a cool, dry place.

Weight (per shoe): 13.20 oz
Buy With Confidence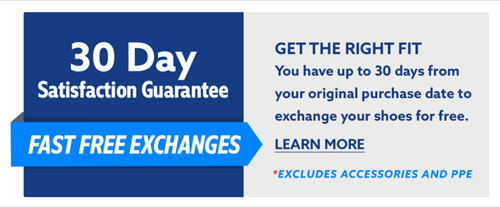 Get discounts, special offers, and new arrivals delivered to your email.