K1 Slim Ice Cleats
Black, Style# A2107
Meet the K1 Slim, winner of the 2020 Occupational Health & Safety New Product of the Year. The K1 Slim was created specifically for flat-soled footwear, like runners, safety, and steel toe shoes. Built on an understanding that many work environments need safety at all times, the K1 Slim has two types of traction: Tungsten carbide for outside and ridged rubber for in. A quick 90-degree rotation, gives workers complete control of their environment, in all seasons and all conditions.
GLOBAL LEADER: The world's #1 best-selling & trusted mid sole ice cleat. K1 Series Ice Cleats are used around the world in a wide variety of industries.

UNCOMPROMISING TRACTION: Premium cleats manufactured with durable ice-penetrating tungsten carbide studs proven to reduce workplace slips and falls in icy or snowy conditions. K1 Series Ice Cleats gives users confident, secure foot traction that is trusted around the world in the most demanding industrial environments

ONE-SIZE-FITS-ALL: K1 Series Ice Cleats feature an adjustable strap that fits every type and size of footwear, making it easy and efficient to outfit an entire team

HIGH VISIBILITY STRAP: K1 Series Ice Cleats are designed with a Hi-Vis orange strap and a powerful reflective patch for added safety in low visibility environments

EASY TO USE: Leave the K1 Series Ice Cleats on your boots or safety shoes all winter. Easily rotate to the top of the foot for walking indoors where ice traction isn't needed. Excellent for work sites that require frequent indoor/outdoor transition, driving or climbing a ladder

WEAR INDOORS + OUTDOORS: The ridged rubber sole grips without slip, so workers can safely navigate slick conditions. When it's time to head outdoors a simple rotation of 90 degrees brings on tungsten carbide studs to firmly penetrate snow and ice.
Buy With Confidence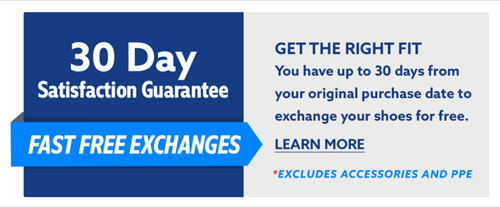 Get discounts, special offers, and new arrivals delivered to your email.