Shoes For Crews TECHNOLOGY
The Pro's Choice for Grip, Comfort, Durability & Value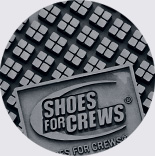 Grip
Our unique slip-resistant outsoles help to provide you with trusted traction on dangerous, slippery floor surfaces.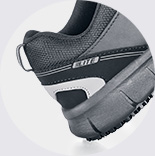 Comfort
Built to provide long-lasting comfort with breathable linings, cushioned insoles, padded collars and maximum support.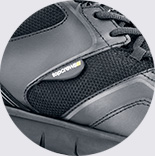 Durability
Only quality leather, durable composites, vegan-friendly canvas or water-resistant ballistic knit is used in every pair.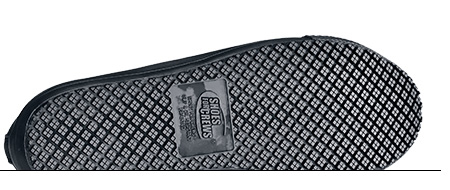 Slip-Resistant Outsoles That Really Work
Our slip-resistant outsoles are made from an exclusive rubber compound that grips the microscopic roughness of the floor surface. And our patented micro-channel tread pattern channels liquids away from the bottom of the sole. This combination results in unbelievable traction on all types of wet and greasy floor surfaces.
Over 100 comfortable style choices with unbeatable prices
With more than 100 styles to choose from, Shoes For Crews is your one-stop-shop for your slip-resistant footwear needs.

Because we design and manufacture our own shoes, we're uniquely able to pass savings along directly to you. Many styles start under $45!
---

Was this information helpful?
YES
|
NO