Visit our Orlando and Las Vegas stores and try on a pair of top-rated slip-resistant footwear! Shop the largest selection of slip-resistant footwear available anywhere. Get the comfort and style you want with the unmatched safety you need!
Location:
3977 S. Maryland Parkway
Las Vegas, NV 89119

Store Hours
Monday - Saturday 9 am - 8 pm
Sunday 10 am - 7 pm
Store Phone 702-473-6570
Directions:
Located in the Maryland Crossings Shopping Center (North West corner of South Maryland Parkway & East Flamingo Road) next to the Target retail store.
Get map and directions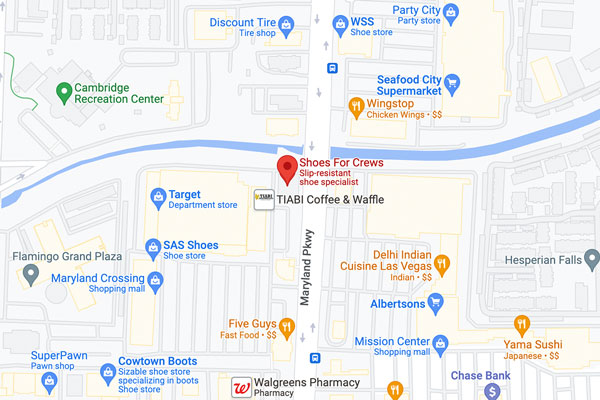 Location:
Phillips Crossing
8031 Turkey Lake Road
Suite 400
Orlando, FL 32819
Store Hours
Monday - Saturday 10 am - 8 pm
Sunday 12 pm - 6 pm
Store Phone 407-608-7710
Get map and directions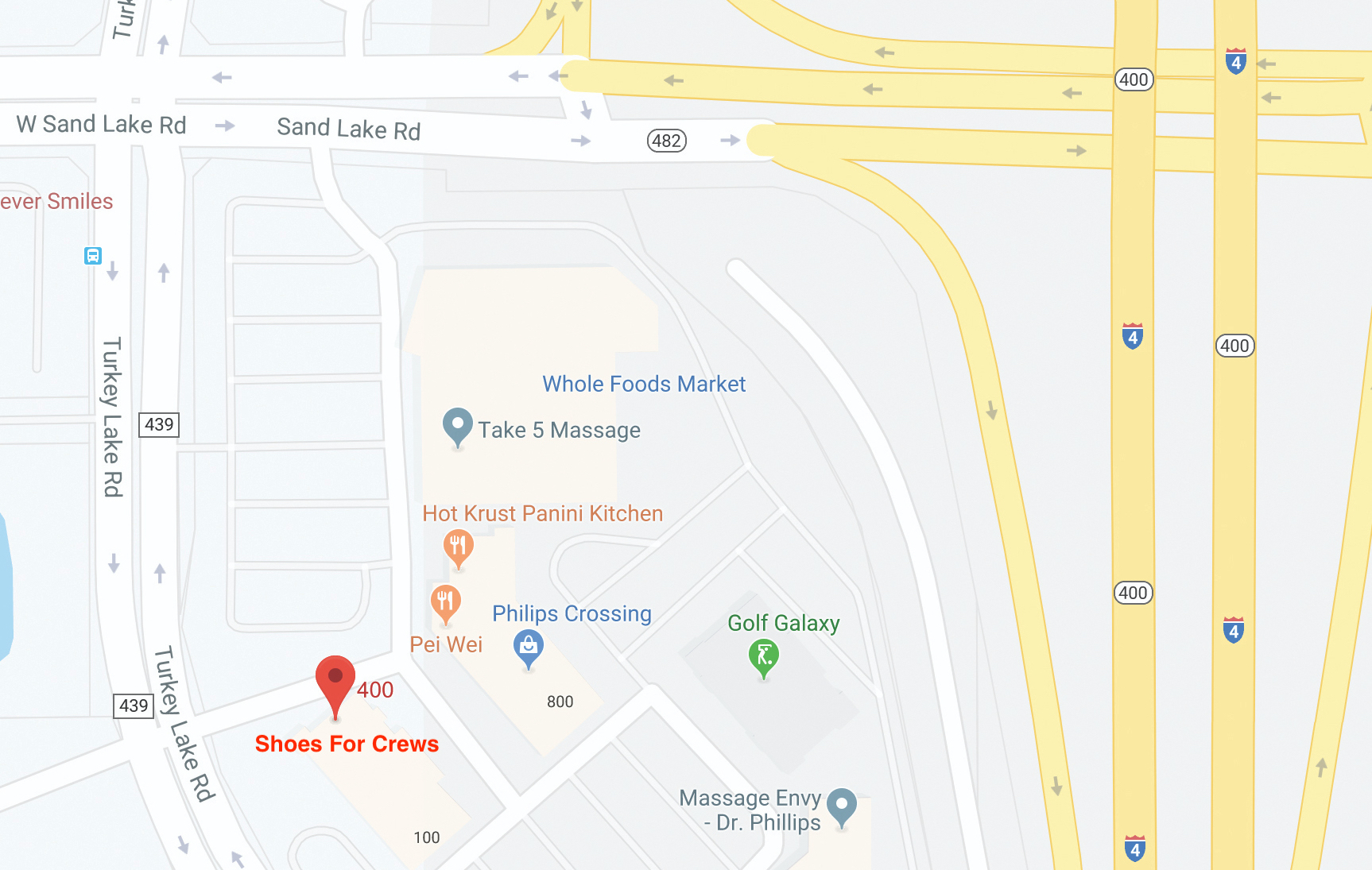 Mobile Shoe Truck Service!
You can now schedule on-site fittings for your workplace with the Shoes For Crews mobile shoe store!
The Shoes For Crews mobile stores operates in Orlando and Las Vegas.
Learn more about Shoes For Crews Mobile Service.
CALL TODAY to schedule your on-site fitting! 1-877-320-SAFE (7233)