Aristocrat II
is rated out of
5
by
107
.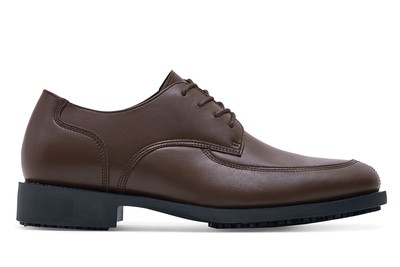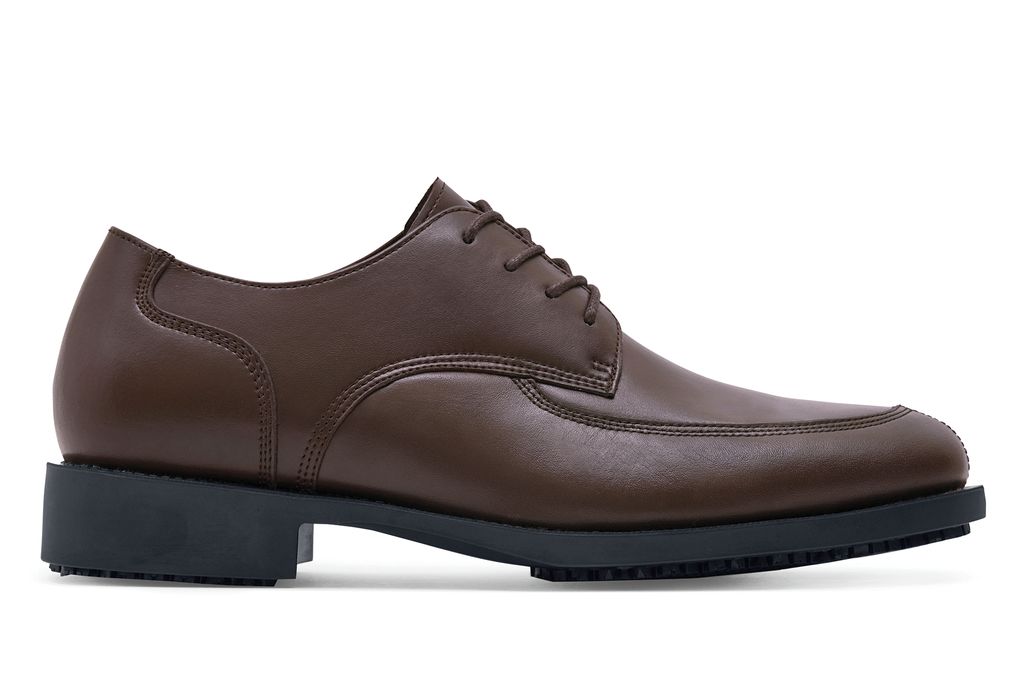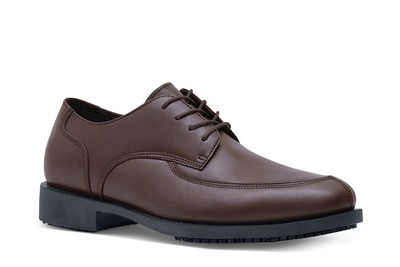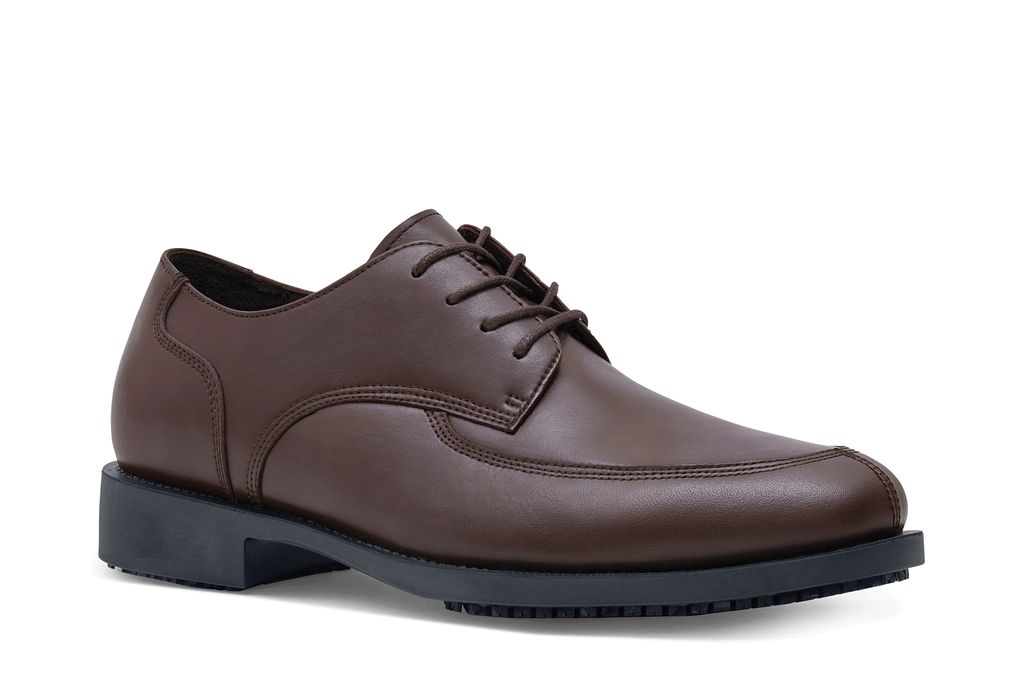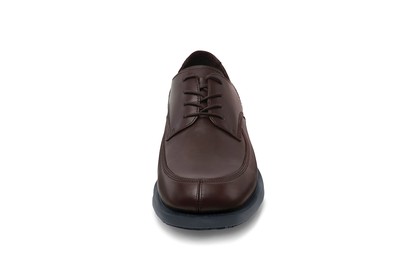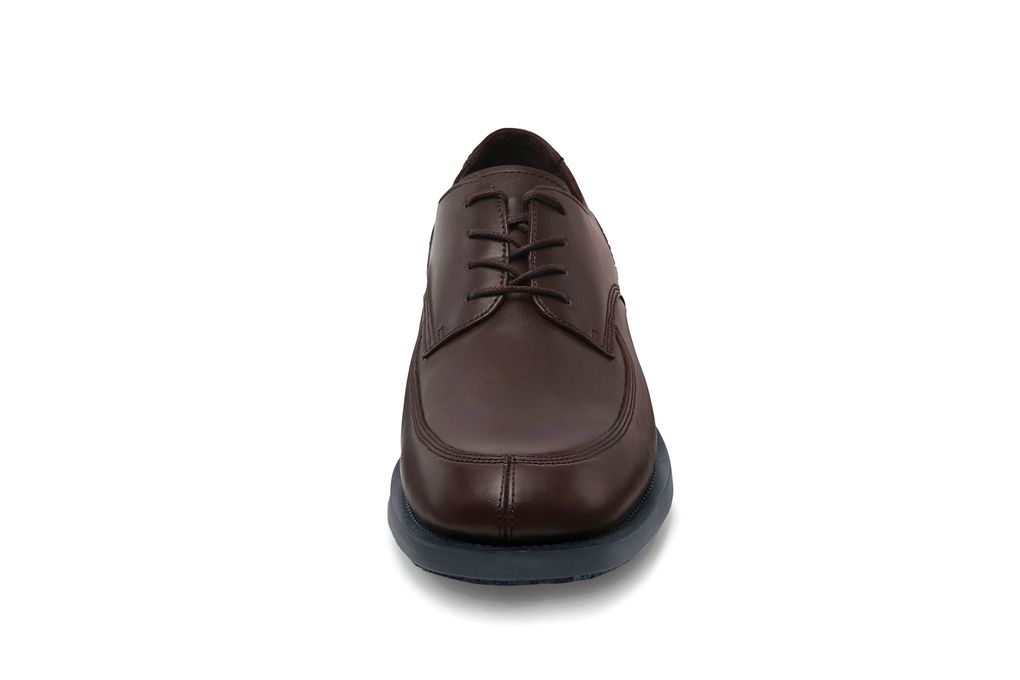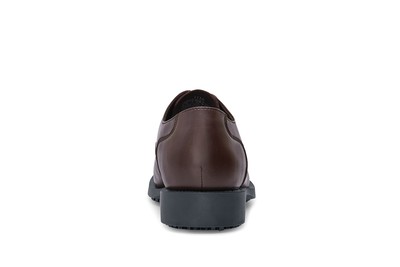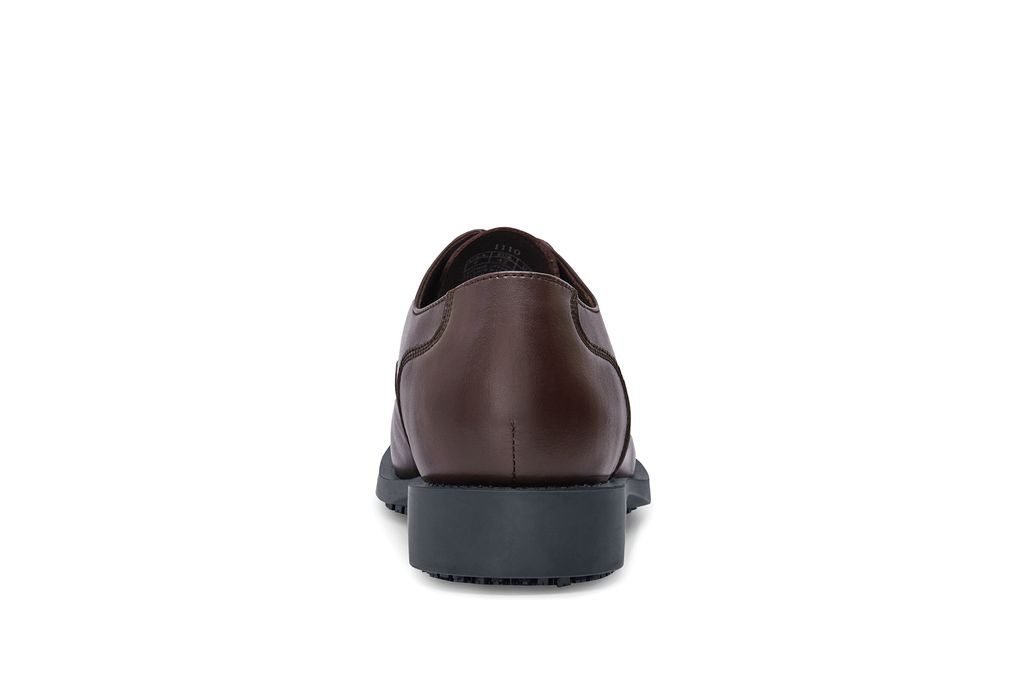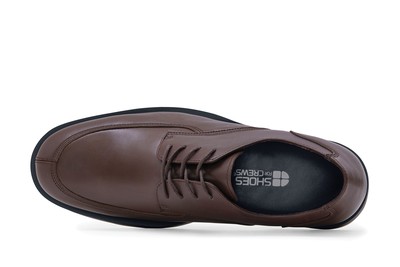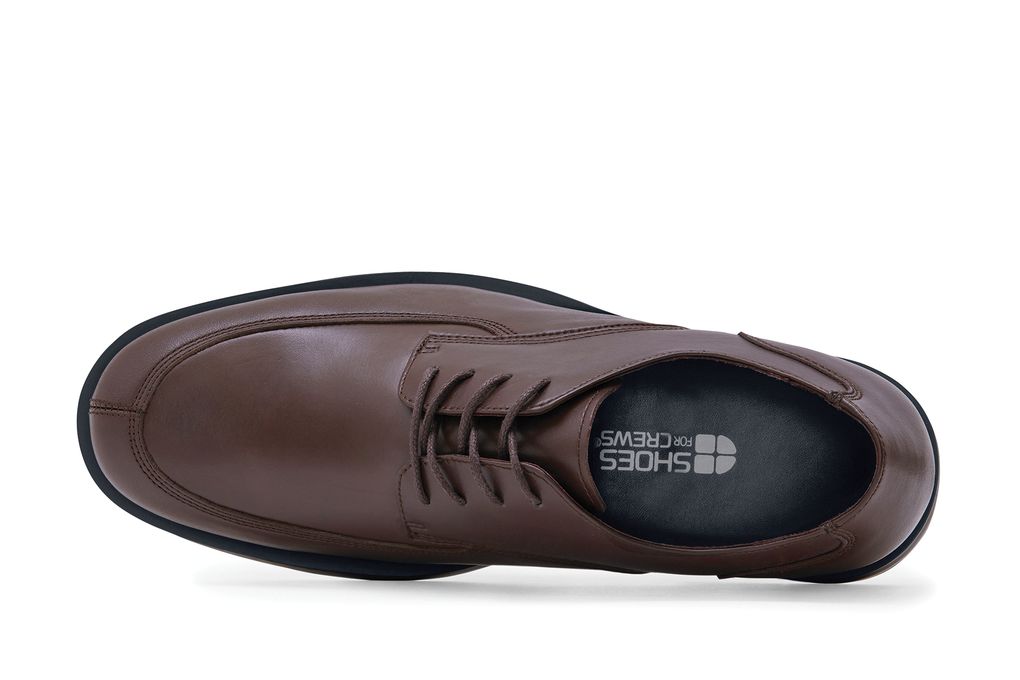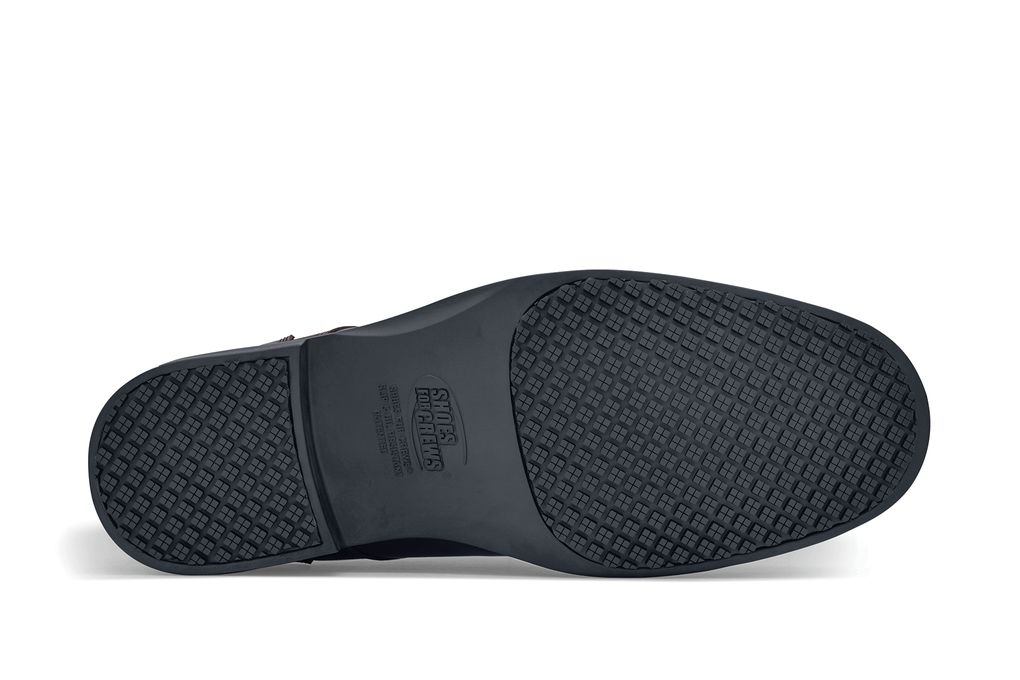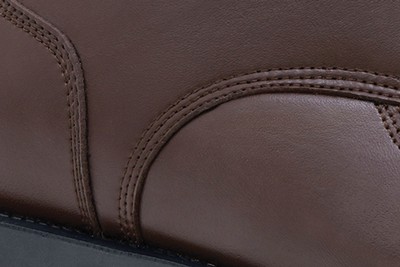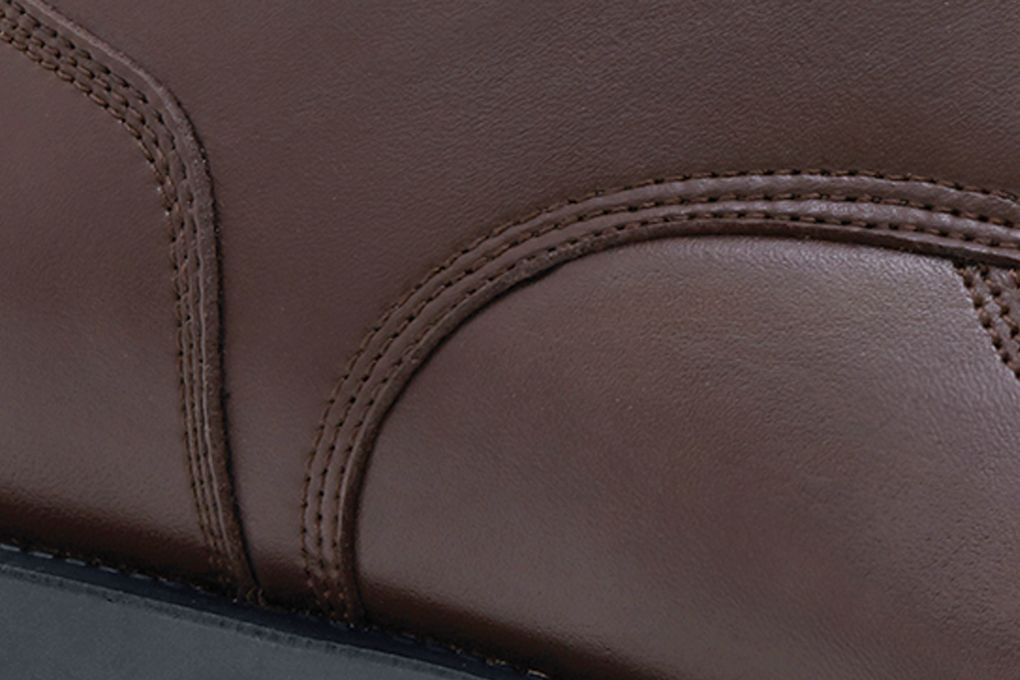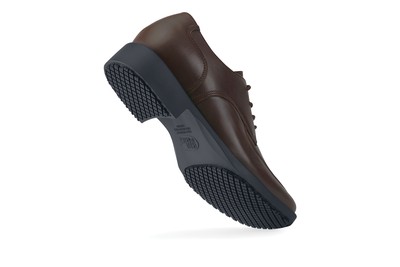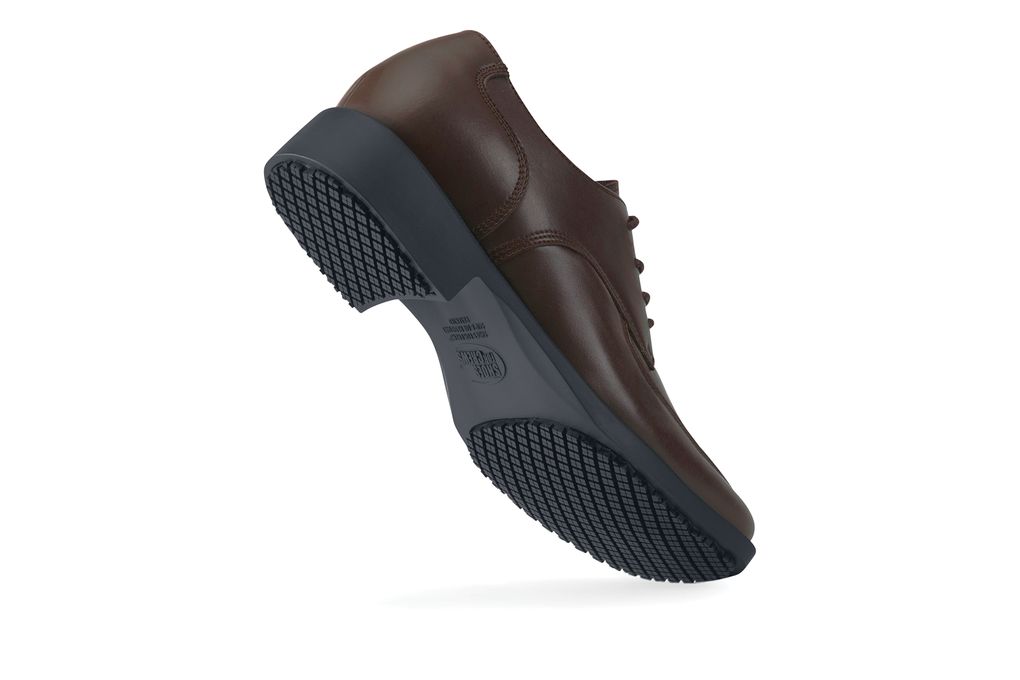 Aristocrat II
Men's Brown, Style #1110
Also Available
This polished oxford promotes your look and your comfort level.
Slip Resistant
Superior SFC slip-resistant outsole.
Water-resistant
Treated to repel liquids from the surface.
Natural Fit
A default fit for most sizes of feet.
Other Features
Removable cushioned insoles
Water resistant
Steel shank
Slip resistant
Leather upper
Rated 4 out of 5
by
Anonymous
from
I have been buying these shoes in black with a wide width for years. I was reluctant to order this particular pair in brown because they are not offered in wide widths. But, I bought them with the intention of exchanging for my usual 12 wide in black if I didn't like the way they fit. I have not noticed any difference between the black 12 W and brown 12 Regular as far as sizing. I am on my feet 9-12 hours per day and they are the best slip resistant dress shoe I have found for the money. I do add gels to them however because they do not have a lot of support and are not real comfortable without them.
Date published: 2013-10-10
Rated 4 out of 5
by
Clayton C.
from
The shoe is very nice looking and the slip resistance seems to work great so far. This is the second pair of shoes I have bought from your company in a few years. Sadly to say though both times the comfort is not very good. The back of the sole could use some cushioning where it wont rub the heal raw the first couple of weeks. Also the insoles that were in the shoe are horrible. When standing on my feet 10 hours a day, I need some better insoles to support that. Other than the comfort of the shoes I am satisfied with your product. Although if your company is looking for repeat business out of your customers, I would suggest spending some time working on the comfort level of your shoes.
Date published: 2012-03-29
Rated 5 out of 5
by
Benjamin B.
from
These shoes have style! These are the most comfortable dress shoes that I have ever worn, and I haven't worn many just because I don't like how they feel. But when being on my feet all day for weddings and I need to be looking fly and comfortable standing, running, kneeling, squatting, and crawling for that perfect shot. The non-slip sole is perfect for any kind of environment that I may incur during a wedding. I would recommend this shoe to anyone in any field. I also picked up the athletic shoe after I purchased these and I'm now going to order some casual pair. Pretty sweet!
Date published: 2009-01-03
Rated 5 out of 5
by
Dylan M.
from
This is a solid shoe. They take a couple weeks to break in, but after that they're very comfortable for dress shoes. As to the comments complaining about lack of shine, just keep them polished. All I use is "KIWI Scuff Cover" and they hold up fine. (If you want more shine then check out the "Senator" style - my boss has them and they're a very classy-looking shoe.) My "Aristocrats" have endured 14 months of beating, from rushing around the kitchen to literally sprinting down the sidewalk, and they're still in good shape. And of course the slip-resistance is great, like all Shoes for Crews.
Date published: 2011-09-15
Rated 4 out of 5
by
Flint W.
from
These Aristocrat brown shoes look like shoes that cost four times as much, and feel more comfortable than most shoes on the market. The first day of wearing these shoes they felt "odd" but not uncomfortable (far better than most shoes I have purchased by other manufacturers.) By the third day I was very happy with the comfort level. These shoes ship with a shine, and maintaining the shine is easy with a brush. I can wear these shoes all day and my feet don't hurt. I like these shoes so much that I am going to purchase the black version when I finish this review.
Date published: 2007-09-25
Rated 4 out of 5
by
B G.
from
It took me awhile to determine whether or not I was going to keep the shoes. Even though I got the wide, the shoe felt snug. The shoe seemed to have stretched enough to my width in about six weeks time. I don't wear them every day. The back still feel tight even when using a shoe horn. I read that previous buyers preferred the look of the wingtip but that it is no longer available. I would like to have another manager option besides what is shown. The reasons I decided to keep the shoes are that they eventually felt comfortable enough to wear all day and because they truly do a good job at being slip-resistant. This is the biggest selling point for me. I have recommended the shoe company, but with the reservations I listed above.
Date published: 2012-04-14
Rated 5 out of 5
by
Matt A.
from
I love these shoes. I have bought four pairs in the past couple of years, 3 in black and 1 in brown. They are a perfect fit, require only one day of break-in, and take quite a beating in both the kitchen and FOH, and still look great. They lose their shine fairly quick, but after getting sloshed with sauce, hot water, and beer, I'm not sure anything would hold up. I recently bought the Senator - the Black Label shoe - which was great, but I didn't see a drastic advantage over this shoe, so I'm going right back to it for my next pair.
Date published: 2011-05-16
Rated 4 out of 5
by
Preston A.
from
This shoe is somewhat good looking in appearance. When I bought it, I thought it might have more of a squared off toe. After a few days of break in, the shoe is relatively comfortable. I wish the outside had a better natural shine to it. I work in a upscale type restaurant, where a good appearance is key. These shoes fill the role now, but after having them for a couple of weeks, I wonder how the 'look' of the show will hold up, over time. All in all, I'm happy with the shoe. The slip resistance is amazingly good!
Date published: 2011-08-16