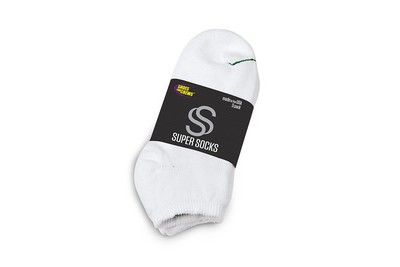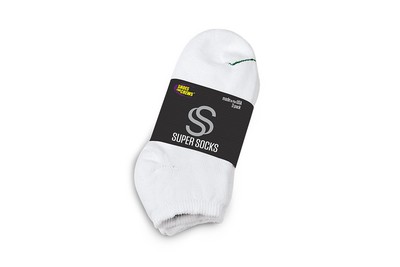 Super Socks - Low Cut (3 pairs)
Women's White, Style #1144
Features
Price includes shipping!
Includes 3 pairs of socks
Fits women's 6-9
Really, really great socks, fit well, don't slide down. right thickness. Thanks.
Sheri Potter February 10, 2013
the socks feel so good. it was such a good fit.
Martha Ross Custodian July 12, 2012
Could be more lower cut. Thought they would have more cushion. They feel like regular socks to me.
Beth Keech Owner/Operator February 9, 2012
If you are going to wear the best slip resistant shoes, why wear anything but the best socks.
Tina korbakis Manager August 1, 2006
Not only will I never wear any other shoes but SFC, I also only wear their socks.
tina korbakis manager July 14, 2006