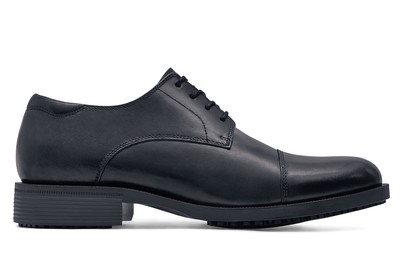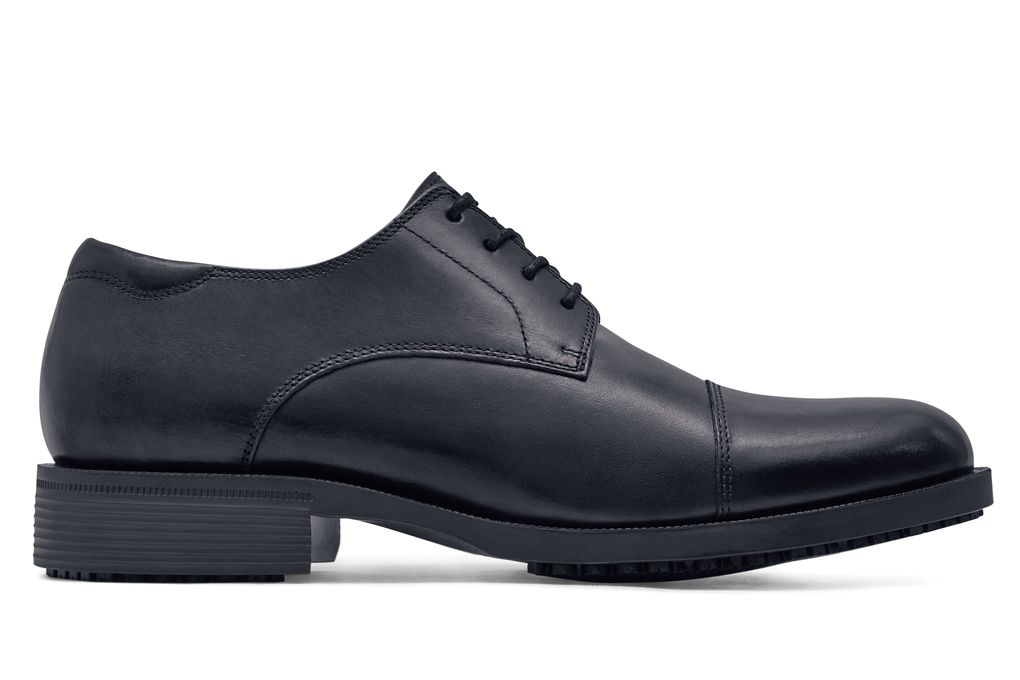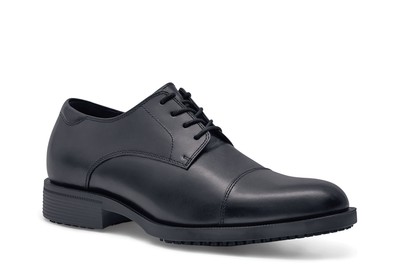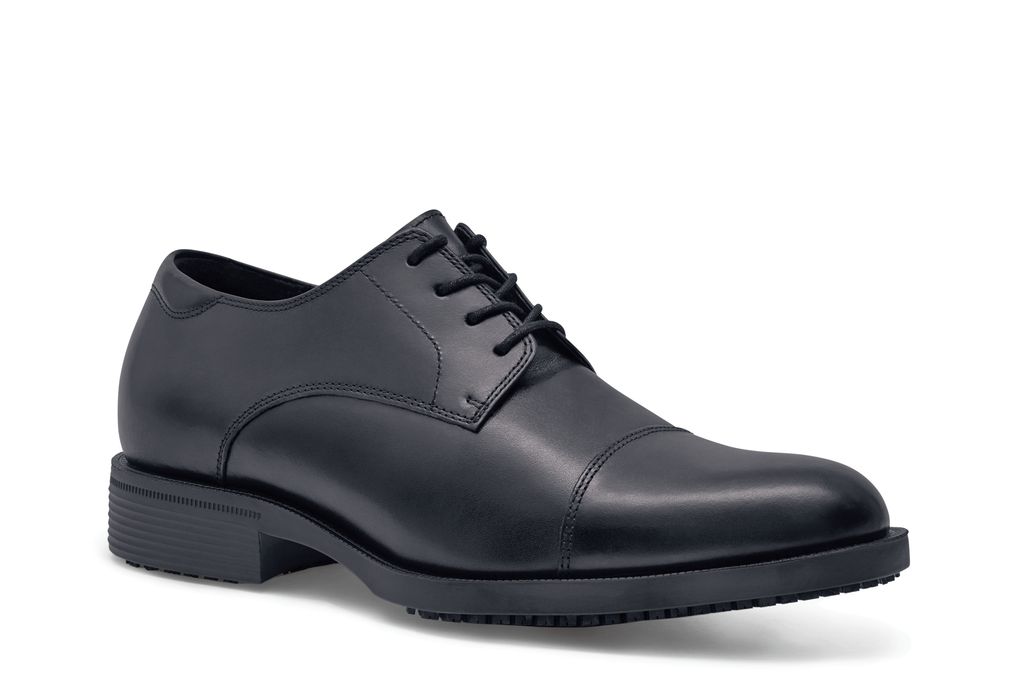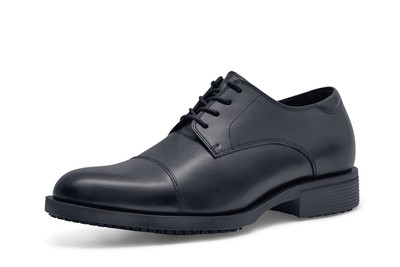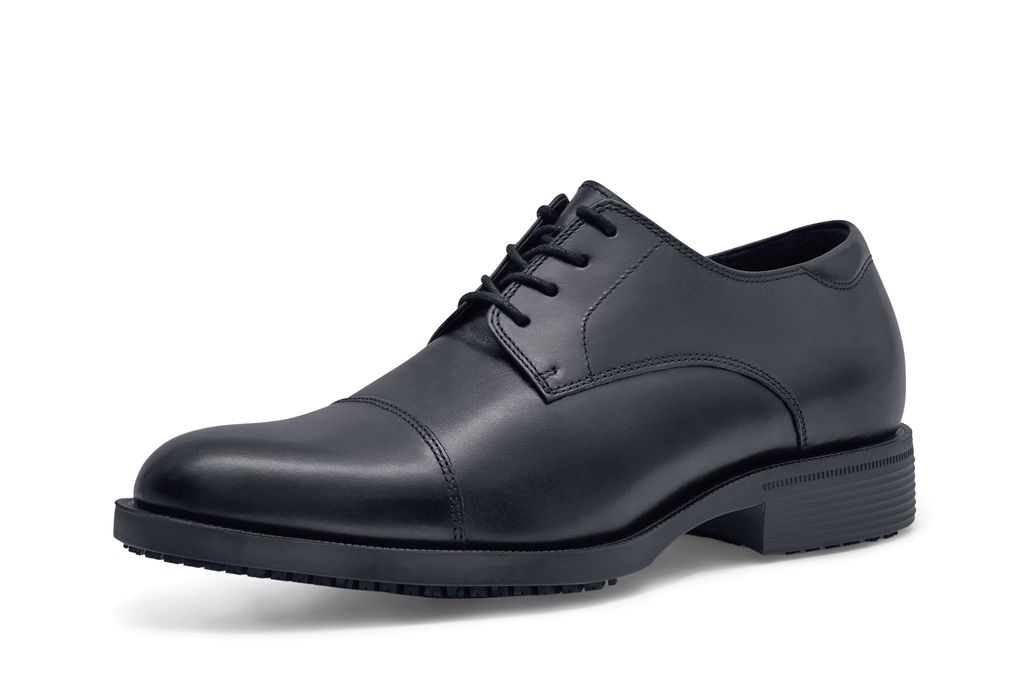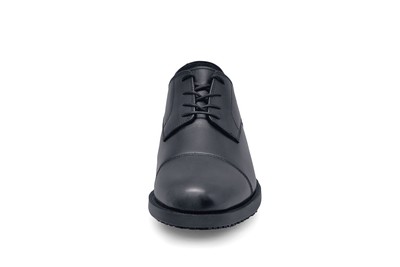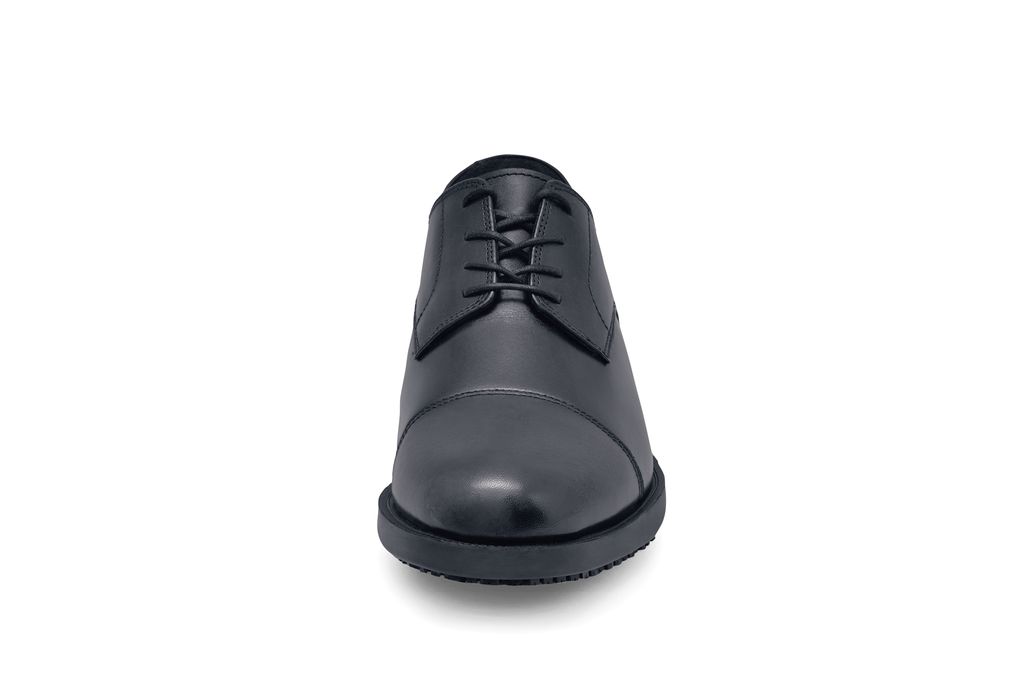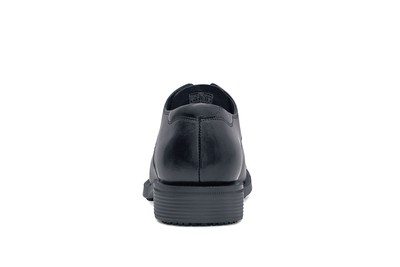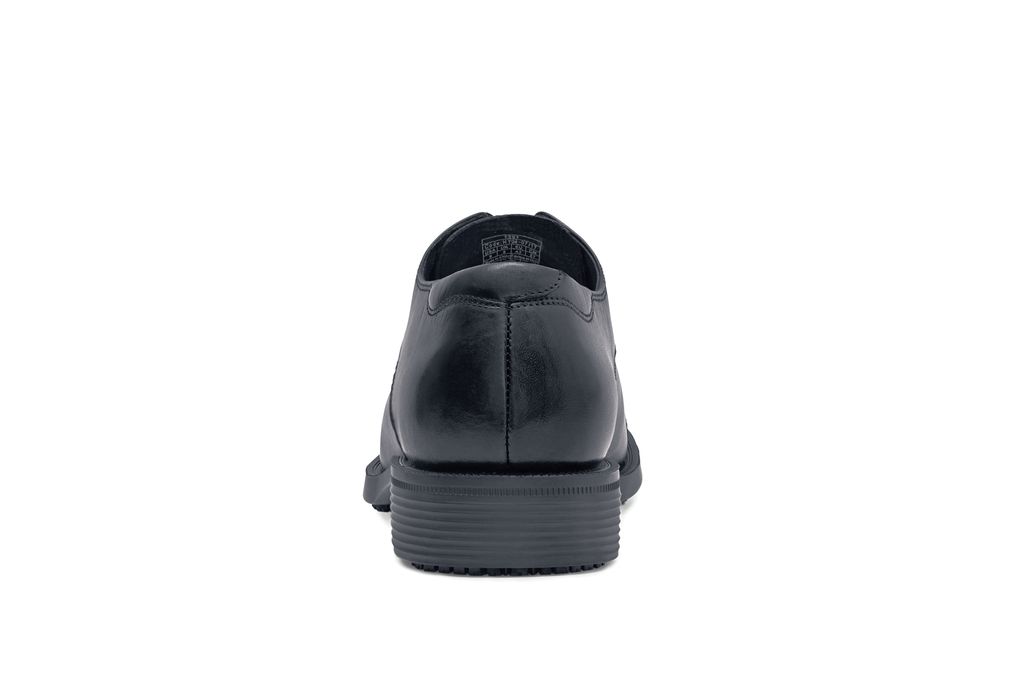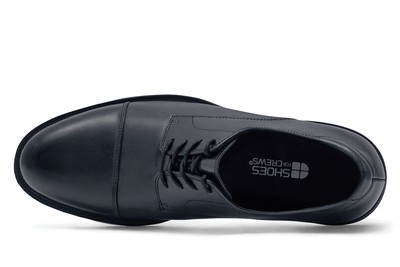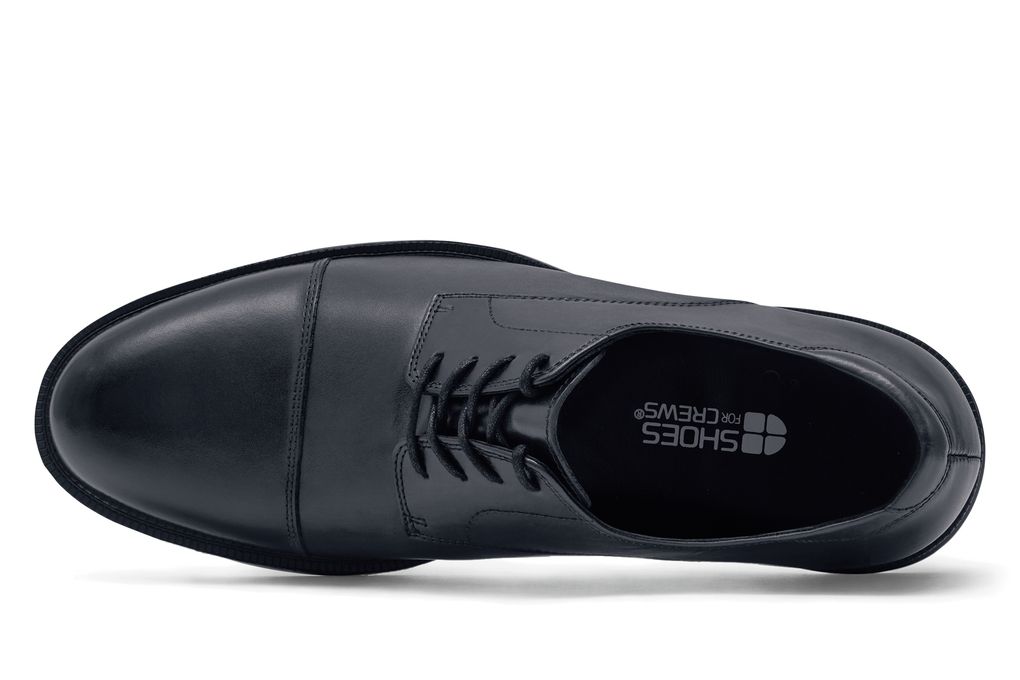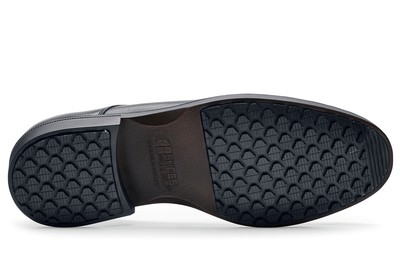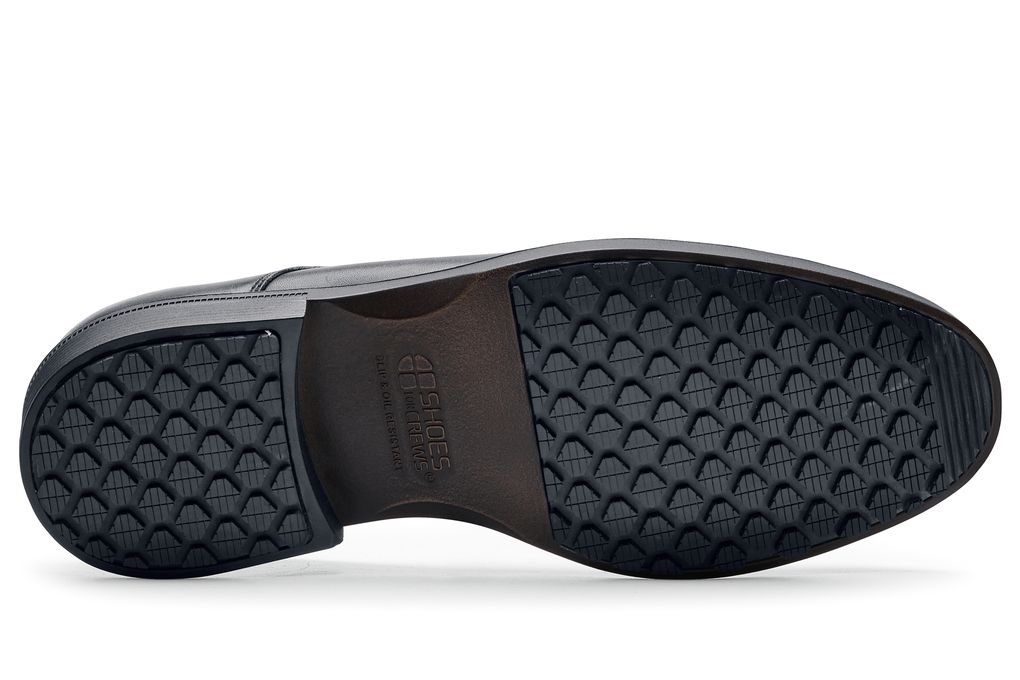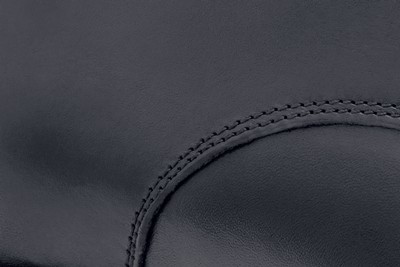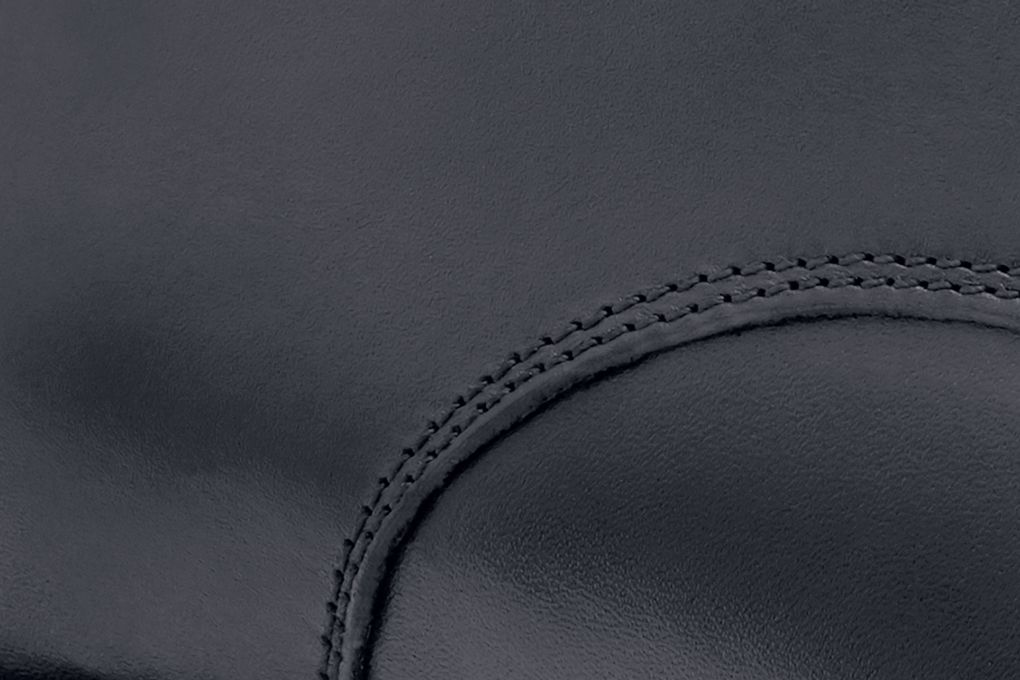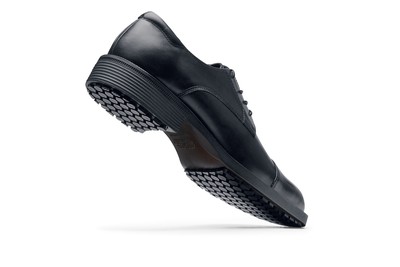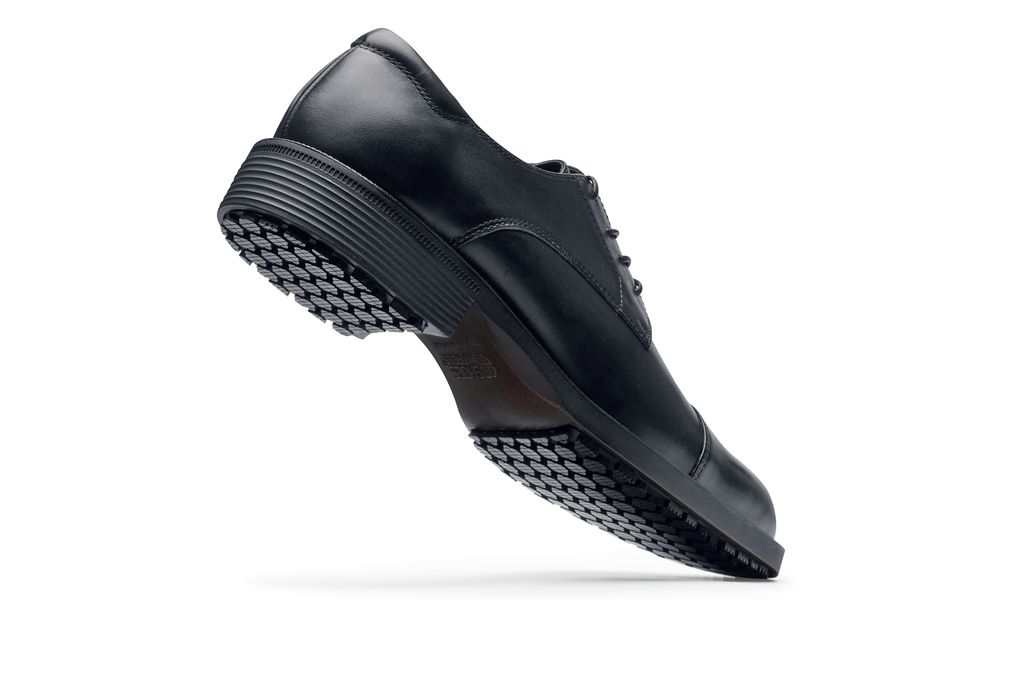 Senator
Men's Black, Style #1201
Also Available
No matter what your ambitions to serve, the classic Senator delivers the tailored style and comfort you need to look and feel great all day long.
Slip Resistant
Superior SFC slip-resistant outsole.
Water-resistant
Treated to repel liquids from the surface.
Tailored Fit
Slim-fitting design ideal for narrow feet.
Other Features
Padded collar
Steel shank
Slip resistant
Water-resistant leather upper
Cushioned footboard with leather-lined dual-density insole
I usually buy the Cambridge, I have had 2 pair over the last 5.5 years at current job. Very durable as I put on lots of miles. I went with the Senator this time. The appearance is a little "classier". I have not been let down. Same comfort as with the Cambridge. Even after 12 miles and 10 hrs a day.
Brian Holdridge March 13, 2018
Excellent look and very comfortable shoe
Walter Curtis August 28, 2017
I was just logging on to order a new set of these and decided to write a review. To my shock, I last purchased these 28 months ago. I wear them 5 days a week and honestly the only reason I need to replace them is the tops are a bit scuffed up. If I spent ANY effort or time conditioning the leather over the last 2+ years, I suspect they would be fine for another 2 years at least. I've had non slip shoes in the past that cost half what these do but they are uncomfortable and start coming apart in MONTHS, not years. If you work on your feet where non-slip dress shoes are required, these are unquestionably the best shoes I have ever even heard of, let alone owned and worn. I still have the pair I used before this one that I use when I'm cleaning off the roof. Don't laugh - they have great traction on a wet roof also!
Brian Kelley General Manager June 11, 2017
I first purchased a pair of Shoes for Crews dress shoes when I managed a restaurant and bar. I was so impressed that I keep buying them when needed, and it's not needed as often as I thought they were going to be needed. After moving to the corporate world in the most northern state in the Union, I kept buying these dress shoes. I was not dealing with the grease of a tiled kitchen floor anymore, but instead, rather icy conditions going to and from my workplace. Of course, employees parked in the back 40. I used to have the slick-bottomed leather dress shoes and it looked like I was dancing on banana peels when I came into snowy or icy conditions. The Shoes for Crews shoes have always kept me upright in slick situations regardless of where they challenged me. I like the professional look, the comfort, and most importantly, the brand fits a size thirteen foot perfectly. Every time. I'm about to order another pair. G
Glenn Hagberg May 31, 2017
My husband was looking for a pair of shoes that he could wear all the time and give him good support. He doesn't use them for a job, it's for his own personal use and he loves them. They look good no matter when he wears them. So happy we heard about your company.
Gary Giese Personal use May 3, 2017