Senator
is rated out of
5
by
170
.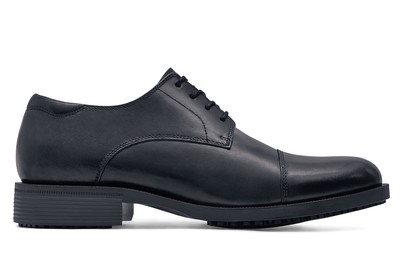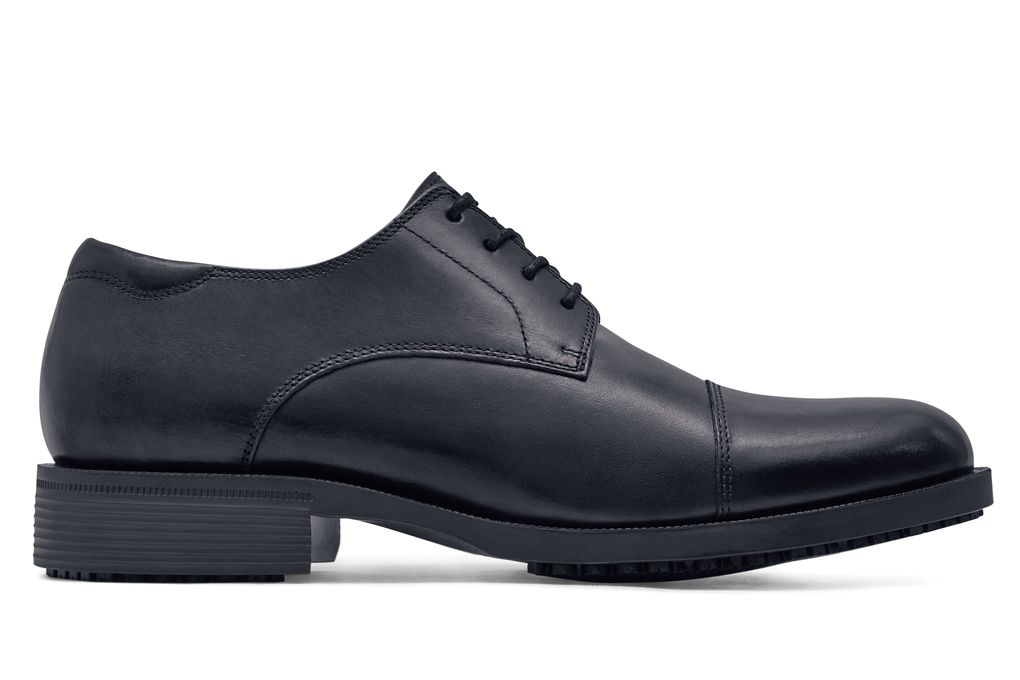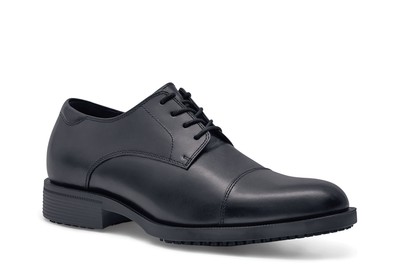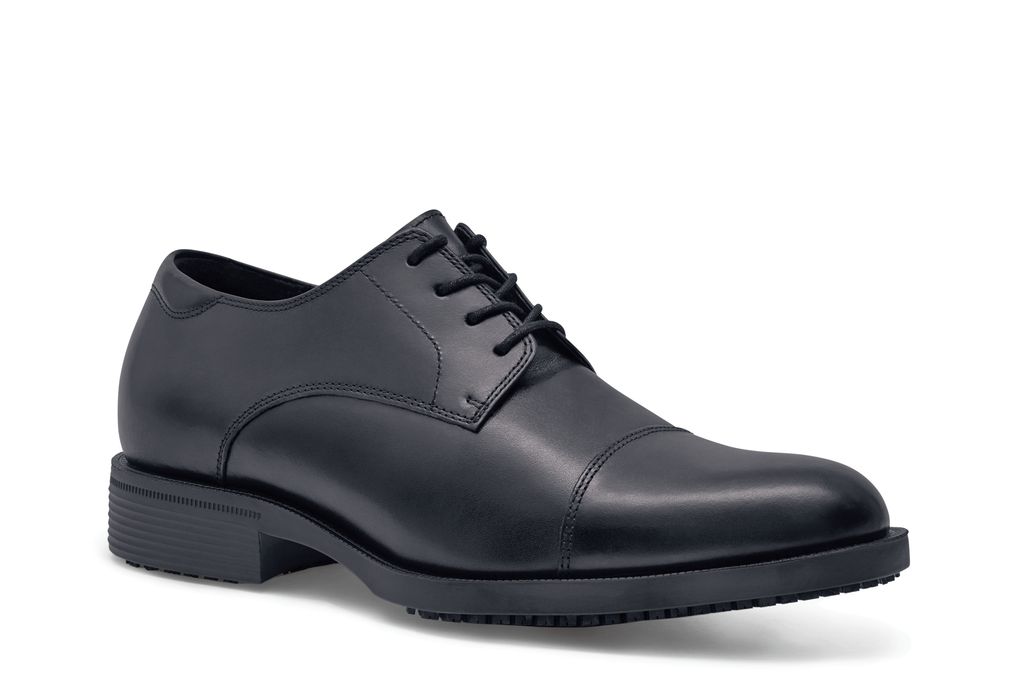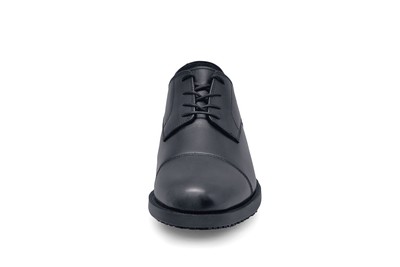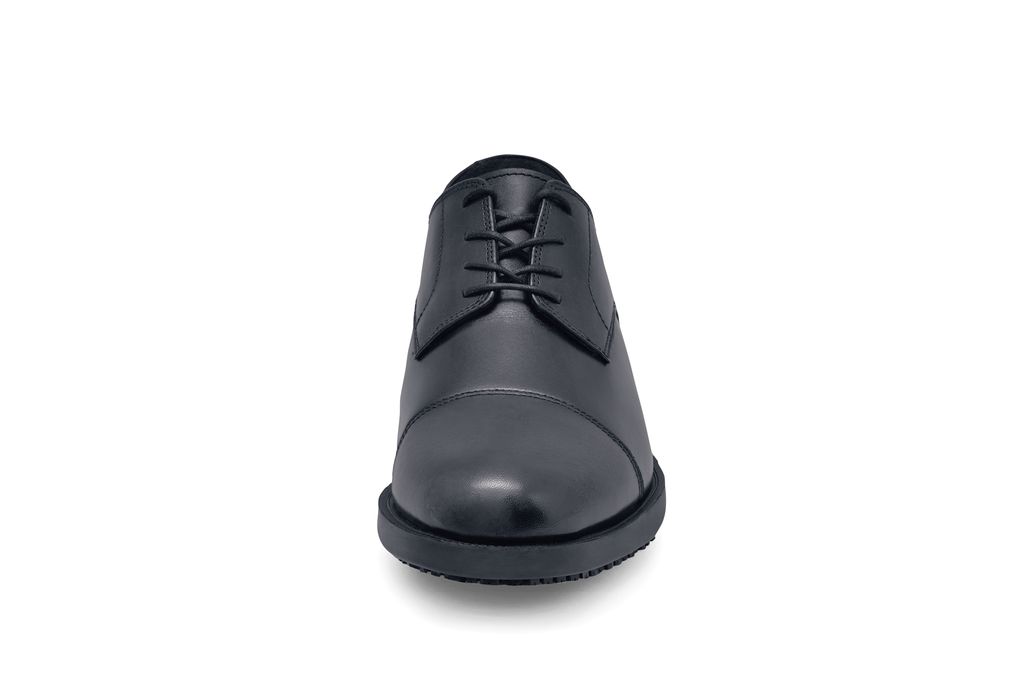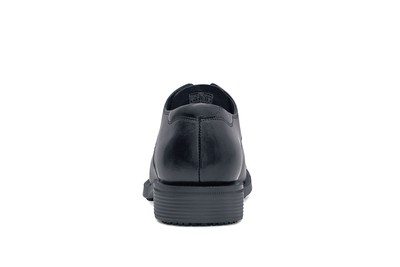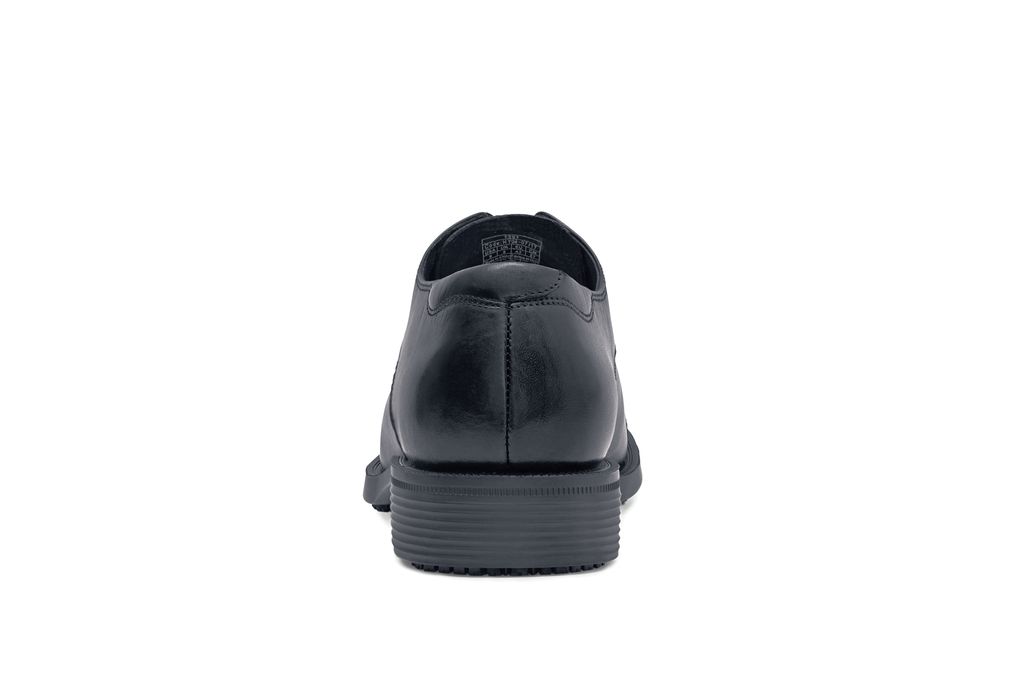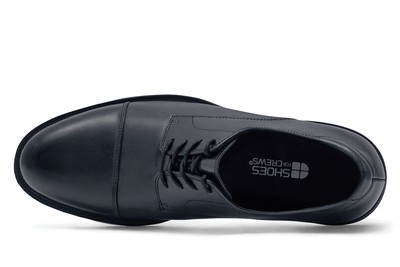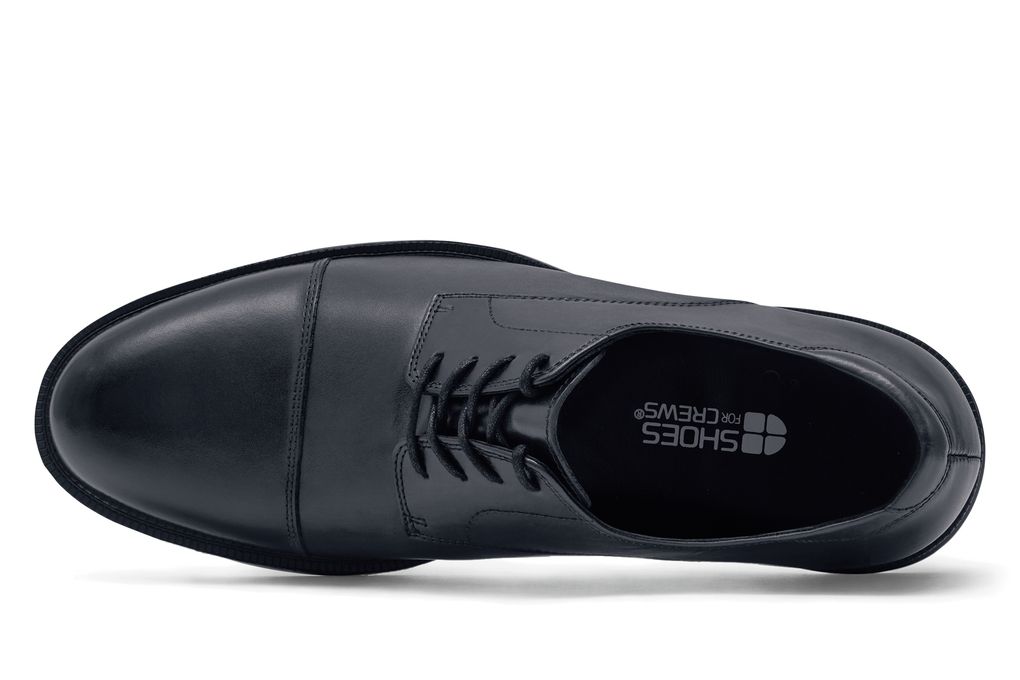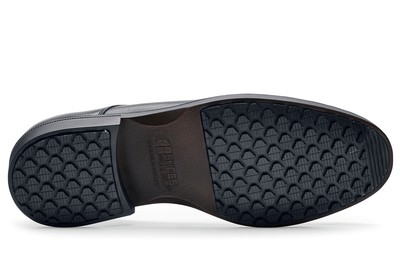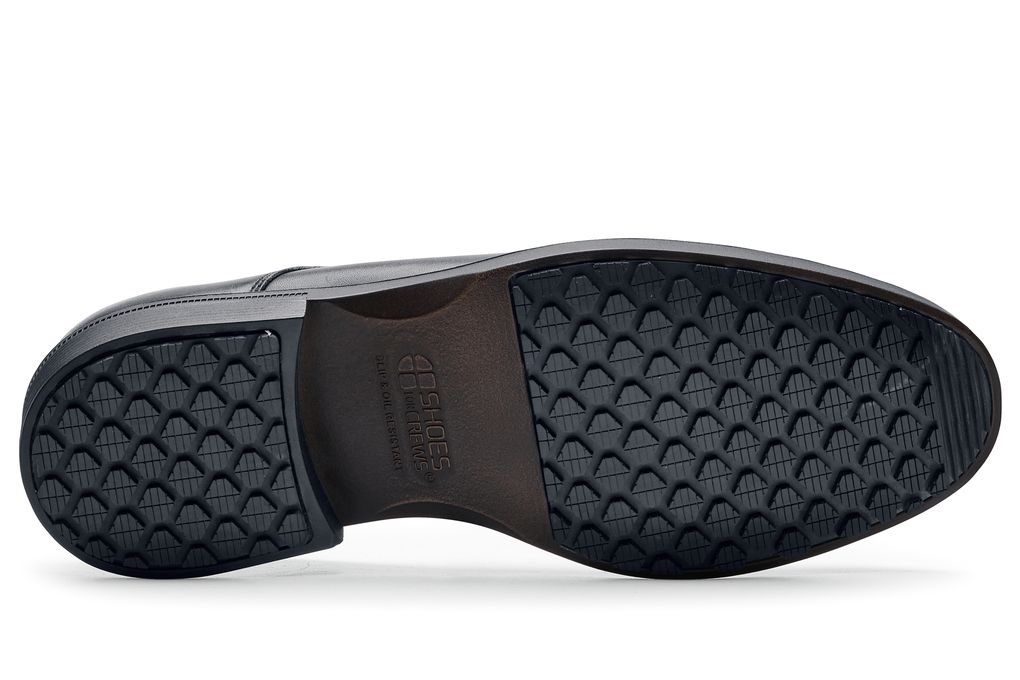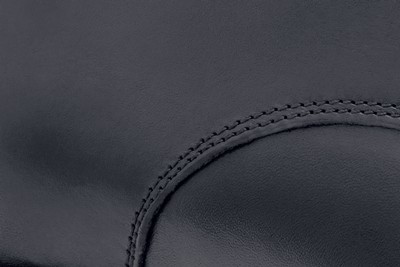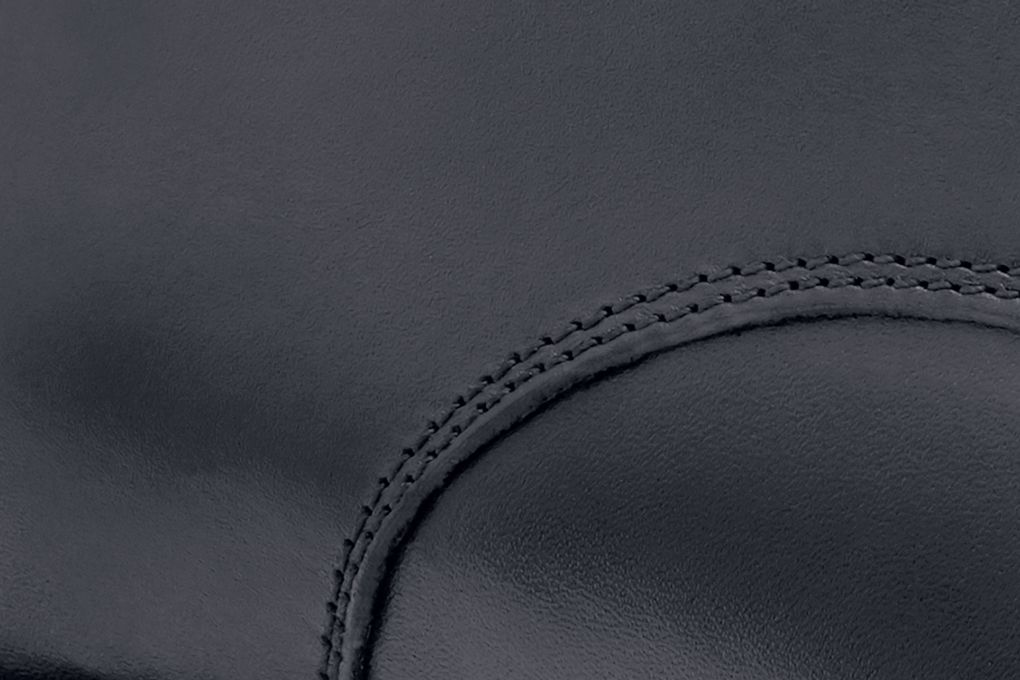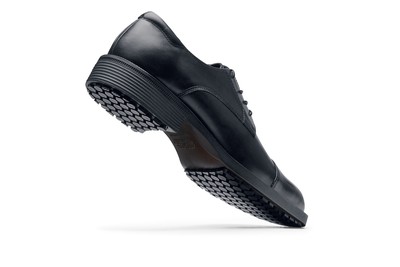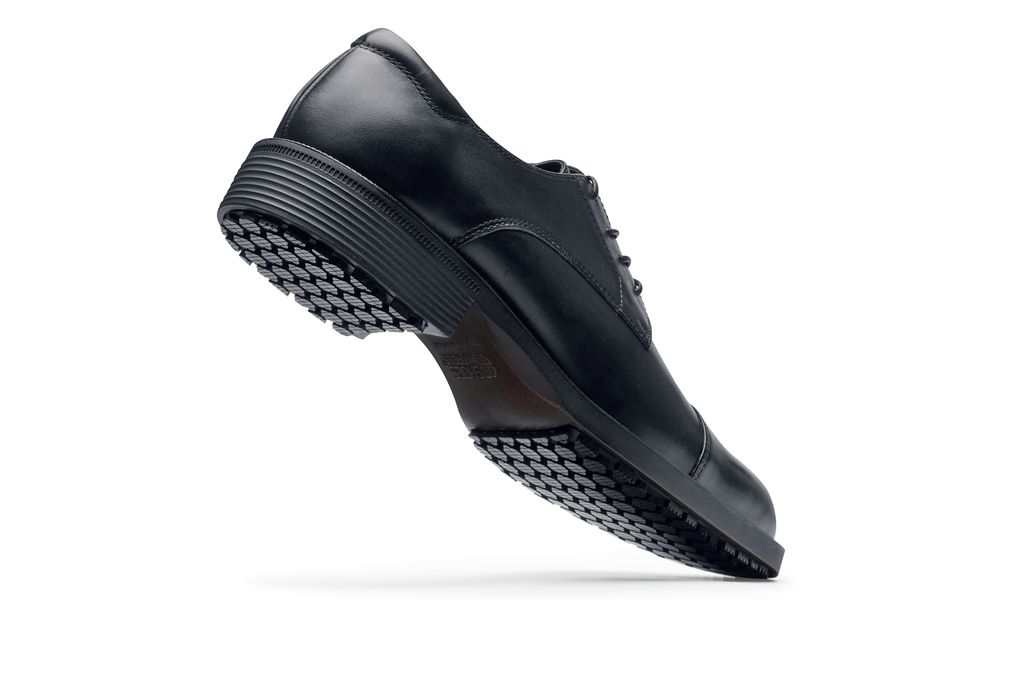 Senator
Men's Black, Style# 1201
Description and features:
No matter what your ambitions to serve might entail, the classic Senator delivers the tailored style and comfort you need to look and feel great all day long.
Slip Resistant: Superior SFC slip-resistant outsole.
Easy Clean: Superior SFC slip-resistant outsole with our patented clog resistance built in.
Water-resistant: Treated to repel liquids from the surface.
Also Available
Rated 4 out of 5
by
Denis F.
from
These shoes do not shine like the picture shown in the description, but these shoes are the most comfortable, reliable, and outstanding work shoes I have ever worn. The non slip grip lets me walk through any kitchen as fast as I need with out even a worry of slipping. The style is a definite yes! These turn heads every wear i walk at work. I would also like to say that these wear and break in ever so nicely . I would recommend this to any type of worker in the food industry, weather you're cooking and need that professional look or you're a manager. ITS A BUY!
Date published: 2012-09-05
Rated 5 out of 5
by
Brian T.
from
First pair of shoes I have bought from Shoes for Crews. I have had them since March of 2013. Great feel and support. I am on my feet 10-12 hrs a day and I have not had any support problems. Excellent slip resistance and durability. I had bought a shoe from another company at the same time and alternated between the two. The other shoe has been replaced once and the second pair has now failed. The pair I bought here has hardly and wear and tear showing which is why I have since bought a second pair from here and will continue to purchase all my shoes from here.
Date published: 2013-11-12
Rated 4 out of 5
by
Lee D.
from
I have purchased several pairs of this shoe. I am overall satisfied, but my concerns are that the laces come un-tied several times a day. I double tie and even triple tie but still the laces come un-done. I have stepped on the laces several times nearly falling. Perhaps a wax type lace would solve this. The tread pattern is great for indoors, but very poor for out doors particularly in the snow. When you come inside and step on a smooth floor, it is like wearing ice skates. The treads are very hard to clear of snow and ice.
Date published: 2015-03-07
Rated 4 out of 5
by
Jon D.
from
First off, these things are classy. Having been in the F&B business for some time now, I've played several roles, all of which require a reliable, presentable pair of shoes. As always, the slip resistance on the SFC pairs is impeccable. I've had Predators and Froggz Pro, and this one is no different in its effectiveness. However, the Statesman steps it up a notch with its sleek, up-scale look, perfect for anyone in FOH/Management business. My only gripe would be the comfort; whereas the aforementioned pairs were instantly loving and hugging my feet, the Senators will require a week or so of breaking in, especially if you're moving a lot. Wear a thicker sock than you would normally use, it'll help with the process! However, tough that out and you'll be golden!
Date published: 2012-09-23
Rated 1 out of 5
by
Mehrzad S.
from
These are the worst shoes ever as far as comfort goes. I thought they will get better after they are broken into but that was not the case, since I paid so much for them I continued wearing them after a year into it I developed bone spur and now I cannot even walk. I have been wearing shoes for crews for over 20 years and I have never been this uncomfortable. I bought these with Aristocrat and they are the same with comfort. They do look great I did just ordered two pairs of sneakers hopefully they help me, I am on my feet 10 to 12 hours a day.The date may not be very accurate
Date published: 2015-06-18
Rated 1 out of 5
by
George
from
Love SFC, but not these
The shoe itself is really nice, but having worn them for a month now they are the most painful shoes I have ever worn. I will admit to being flat footed, but usually wide SFC work just fine. I tried 2 different types of insoles plus the ones they came with, but nothing took away the pain in my arches and heels. Giving up on these, but not SFC.
Date published: 2018-09-03
Rated 5 out of 5
by
Aric Ziv S.
from
I have read a lot of the reviews and agree with almost all of the sentiments. The shoe is not the most comfortable ***WITH THE INSOLE THAT ACCOMPANIES THEM (FOR ME); however, each person has a different need with regard to the insole. I replace the insole with a ComfortMax II Insole every six to eight months (or when I start to feel some discomfort in my arches), and I have been wearing the same pair for nearly two years. They still look pretty good, needing a quick shine every so often.
Date published: 2012-06-02
Rated 5 out of 5
by
Anonymous
from
These shoes are great. I had bought a pair last year when I first started my job back in May of 2011. They were comfortable and I could wear them all day without sore feet. The only thing that was a downer was that around the third month the shoe lace broke. It wasn't a big deal, it might of been me since I pull too hard on them. The bottom of my sole is almost gone because I tend to move a lot with my feet and scraping them on the edge of the counter.. But if you want to look good with a safe shoe this is the one to go with.
Date published: 2012-10-14