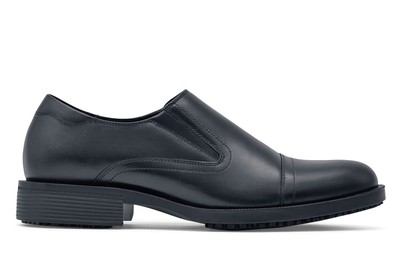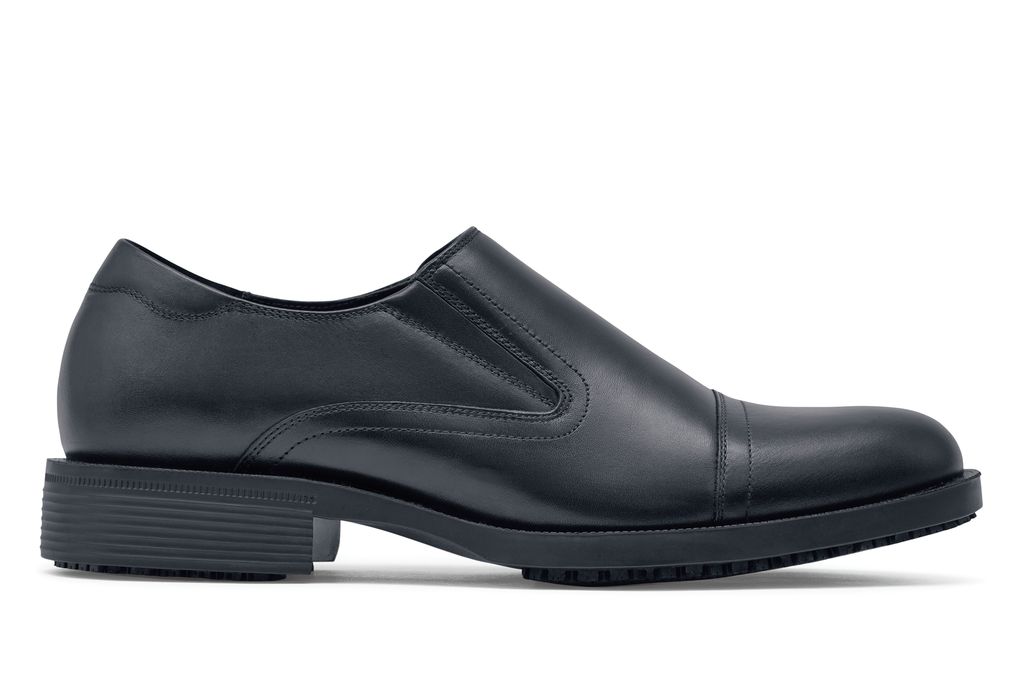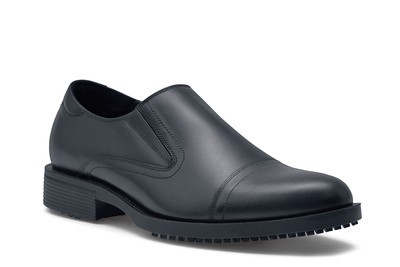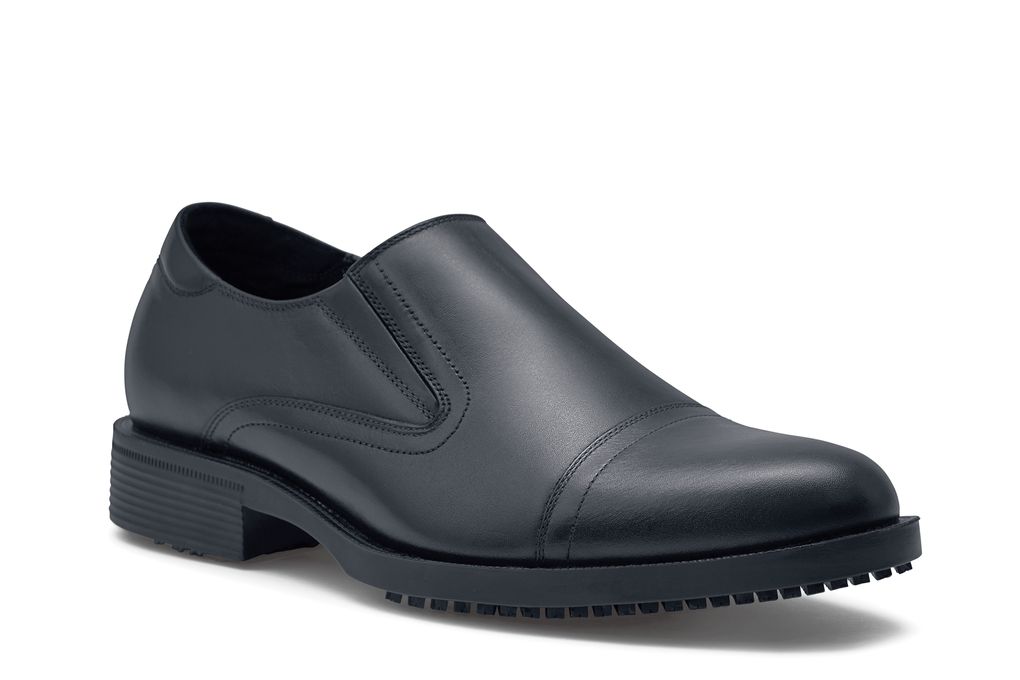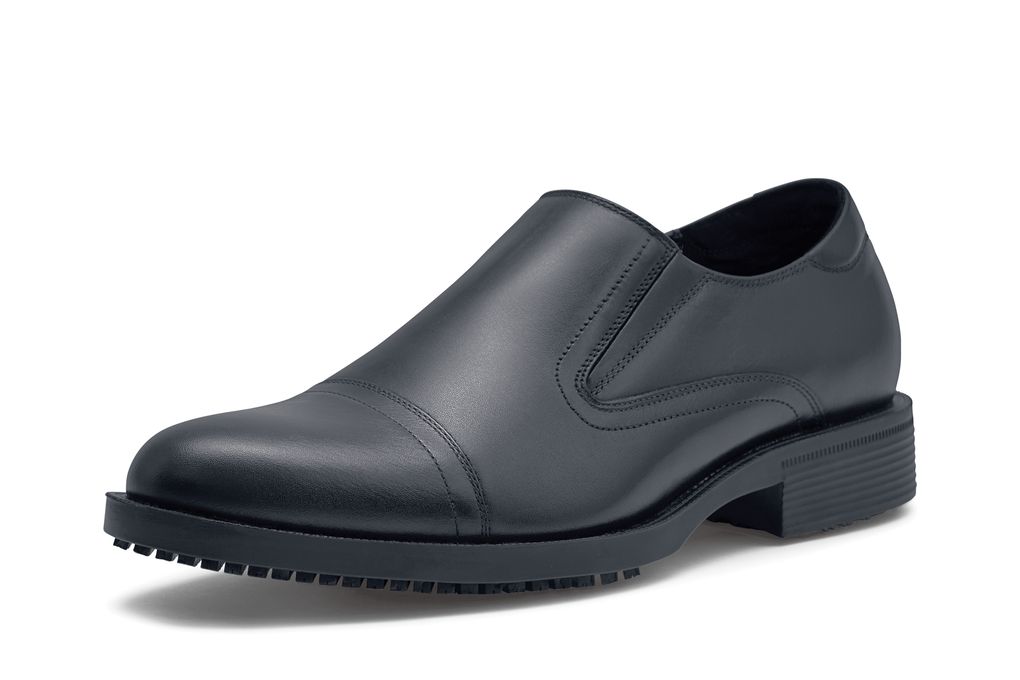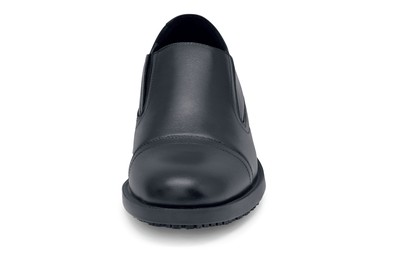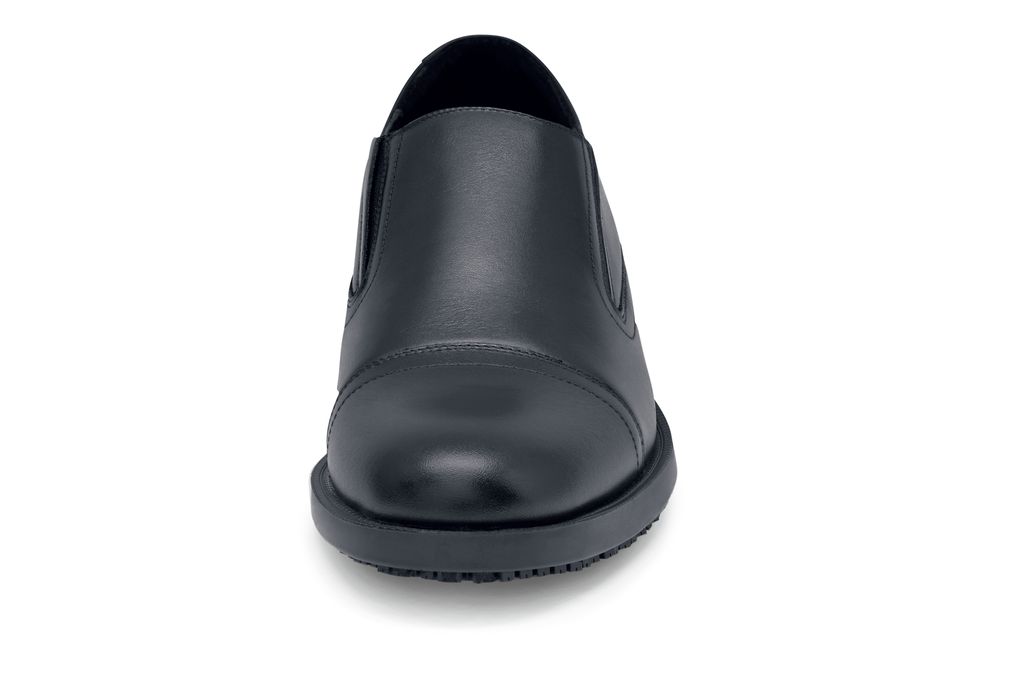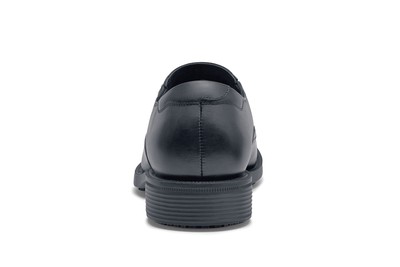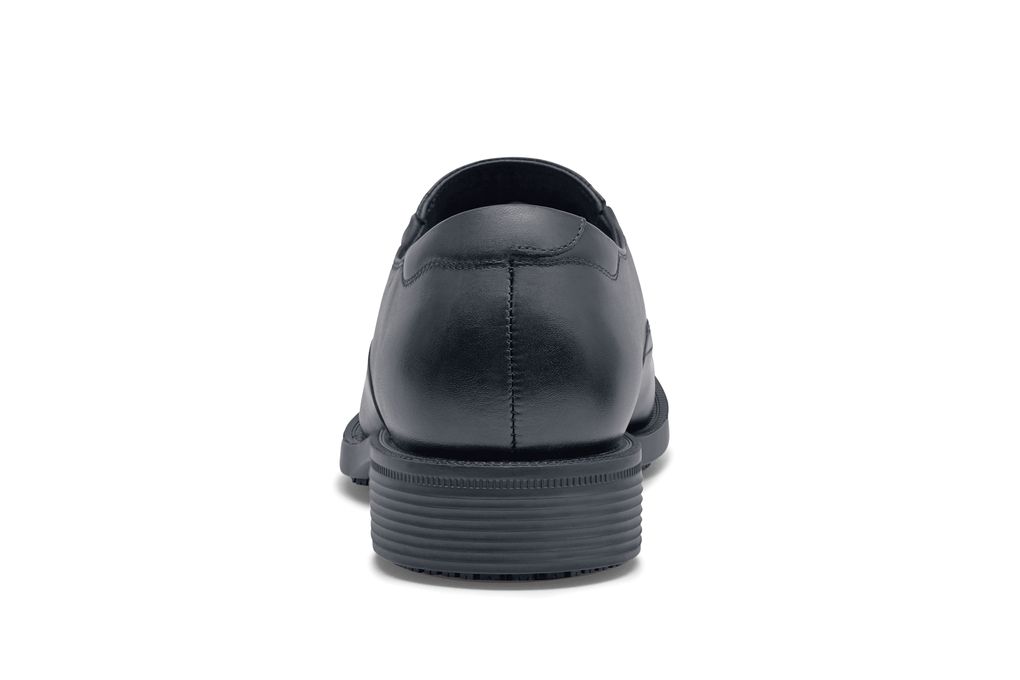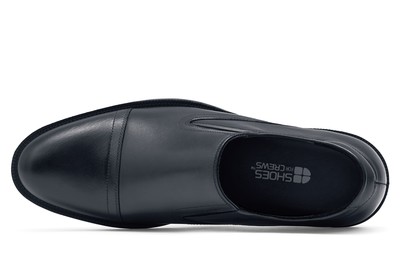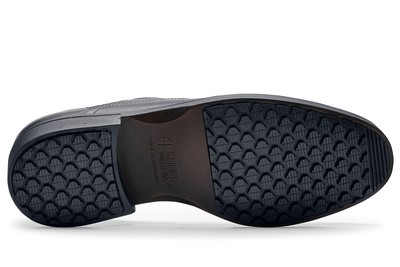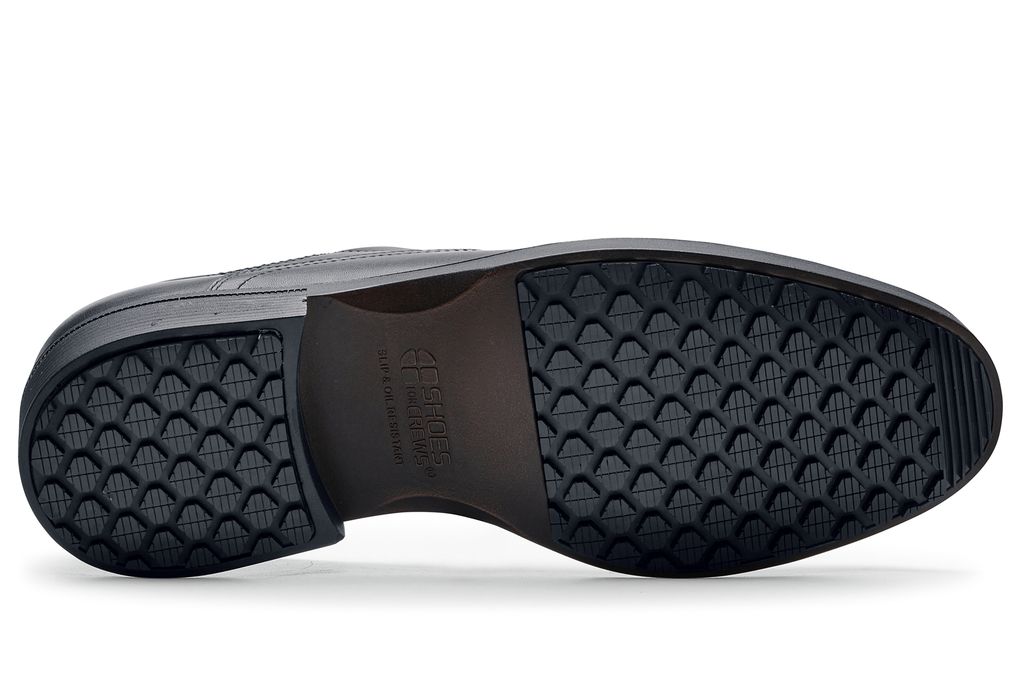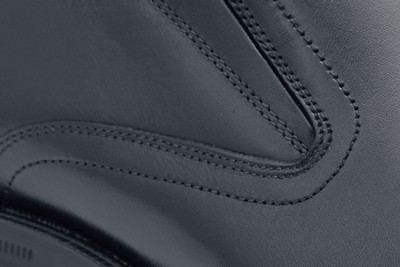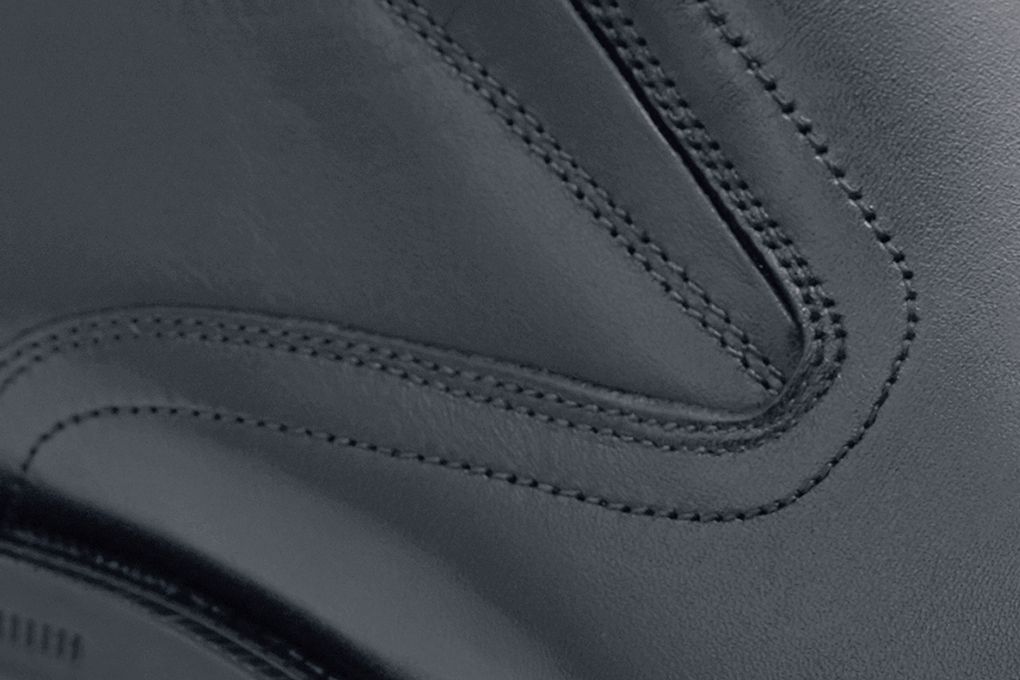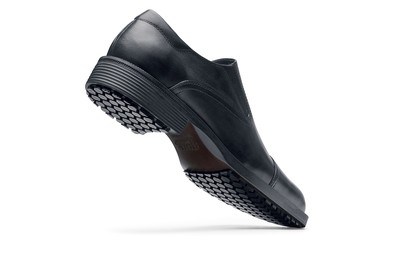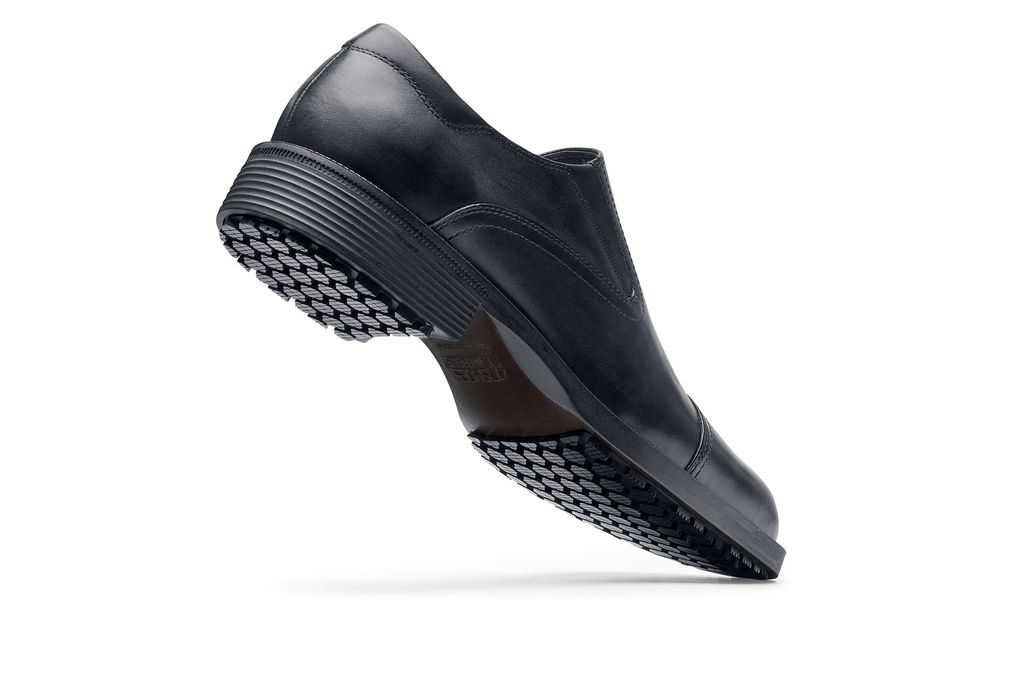 Statesman
Men's Black, Style #1202
This elegant leather slip-on can go from boardroom to backroom, keeping you safe and comfortable no matter what's on the agenda.
Slip Resistant
Superior SFC slip-resistant outsole.
Water-resistant
Treated to repel liquids from the surface.
Tailored Fit
Slim-fitting design ideal for narrow feet.
Other Features
Padded collar
Steel shank
Slip resistant
Water-resistant leather upper
Cushioned footboard with leather-lined dual-density insole
Me encantan mucho quisiera que lo hicieran en marrón también.
Joel A November 19, 2017
I'm a big boy, so shoes generally don't last me very long. No joke, normally within three months it's time to order more shoes. I have had multiply pairs of these and the Senator (dependent if I wanted to tie my shoes that day,,,lol), and these are by far the best shoes I've ever worn in a restaurant/hospitality setting! Not only do they fit, feel great being on my feet for 10-14 hours a day, bit they look amazing for a FOH setting as well. I LOVE THESE SHOES!! I switched jobs a couple of years ago (to teach Culinary Arts and Hospitality at a college level) and took a big pay cut in doing so, which meant I needed to find an alternative to these shoes. HUGE MISTAKE, back to every three month purchases again. Won't make that mistake again.
Jason C May 21, 2017
Love my shoe and the service i am going to order another color soon.
william S April 19, 2017
I love these shoes! I am on my second pair. The first pair lasted about 5 years. I only wish that they made my size in brown as well....
Ryan J Automotive Service Director March 18, 2017
The shoe is great. The only thing I don't understand is,these shoe are for people that are on their feet all the time. The soles are hard and need cushion in them. Besides that, I love the shoe. Eventually you get used to them but definitely hurts your feet the first week.
Jim M Conference Services November 21, 2016