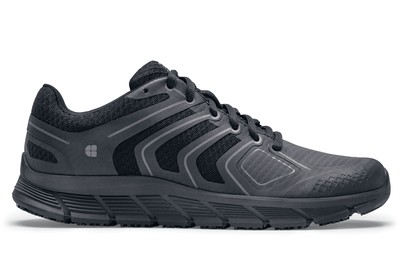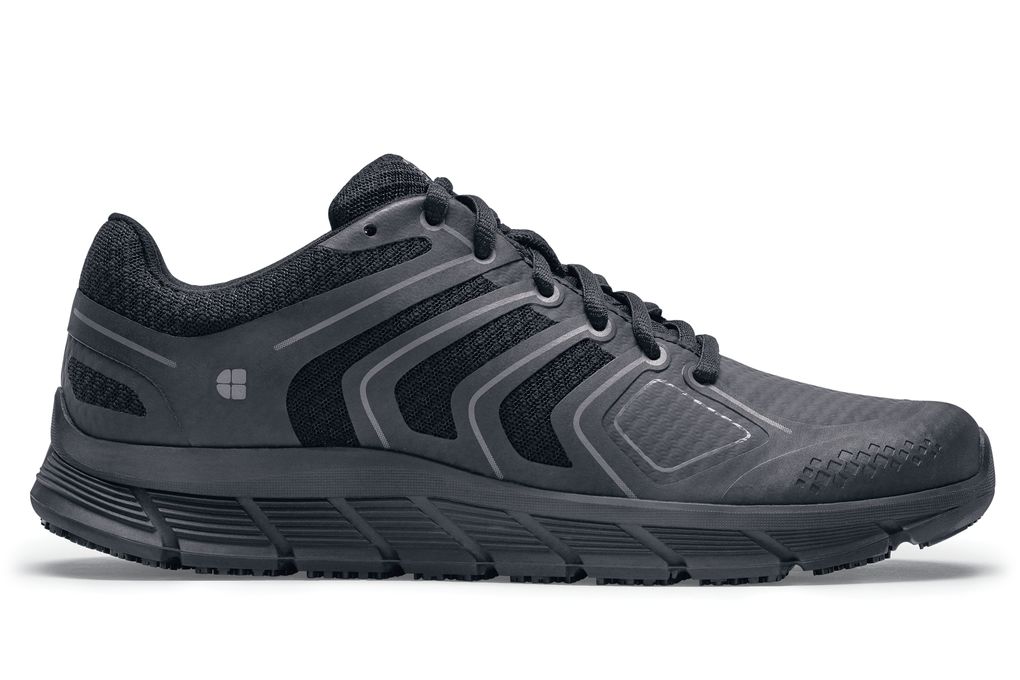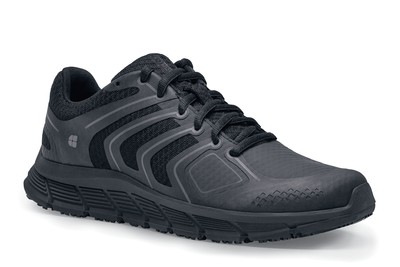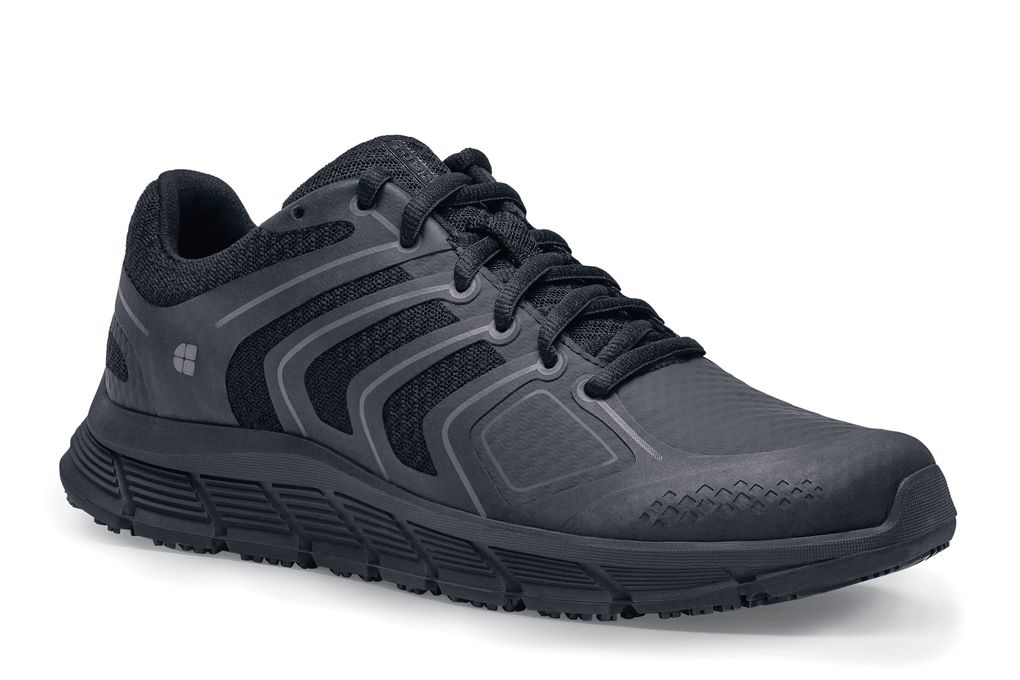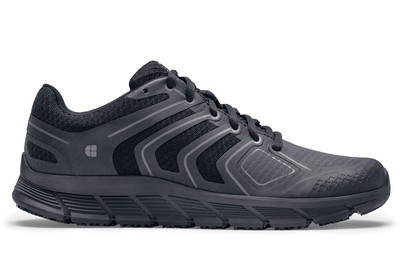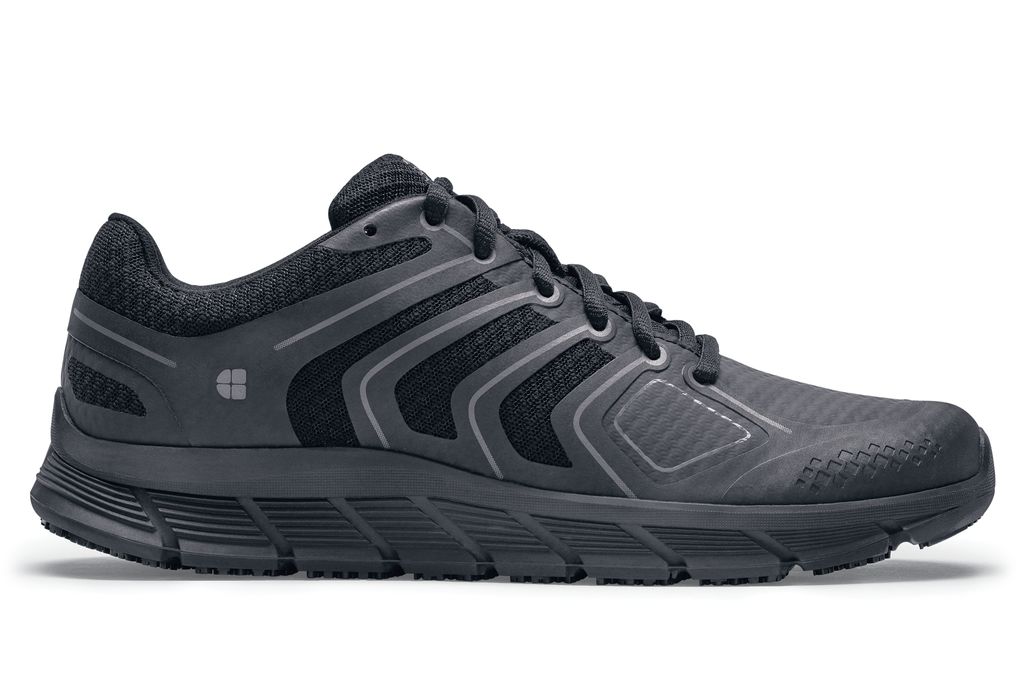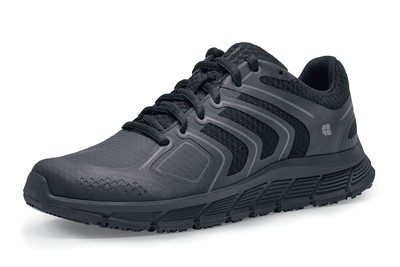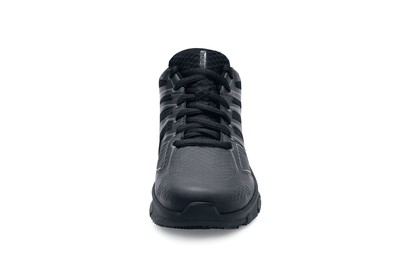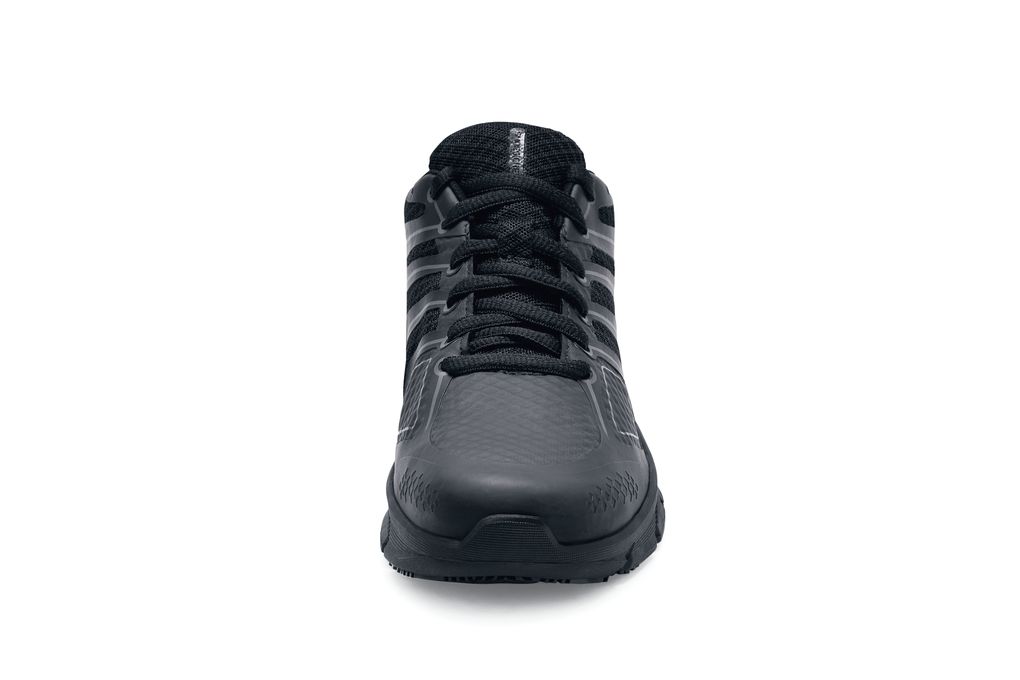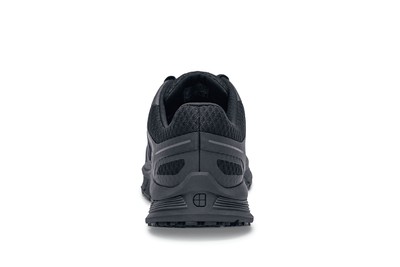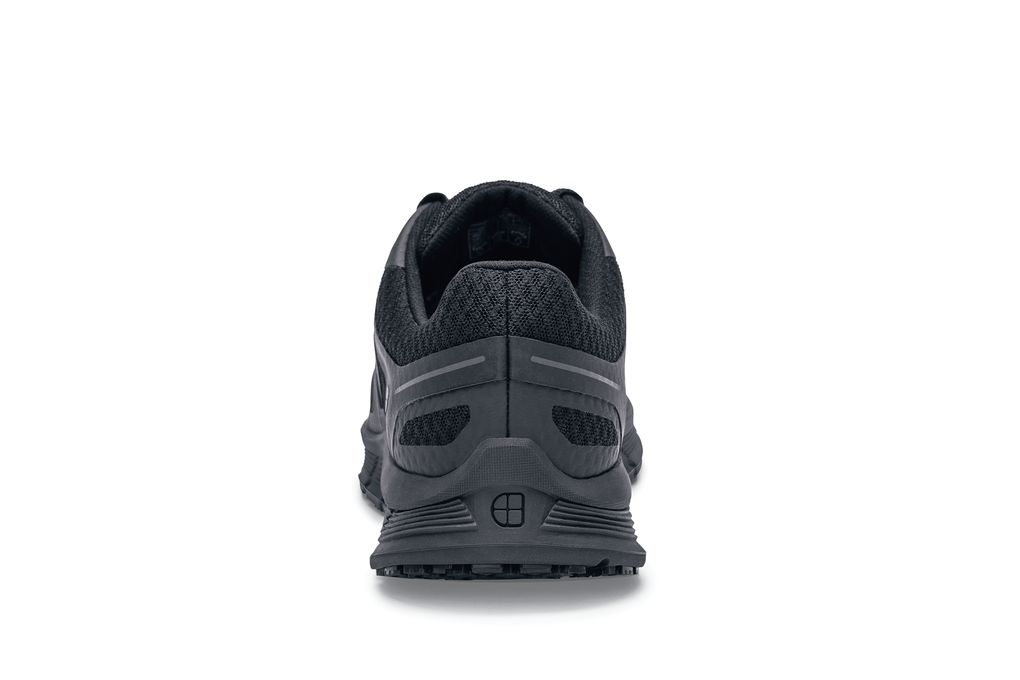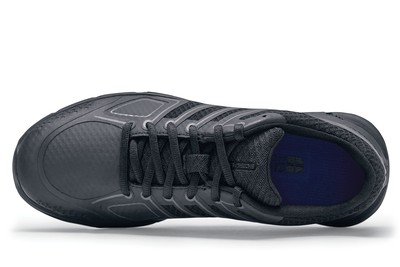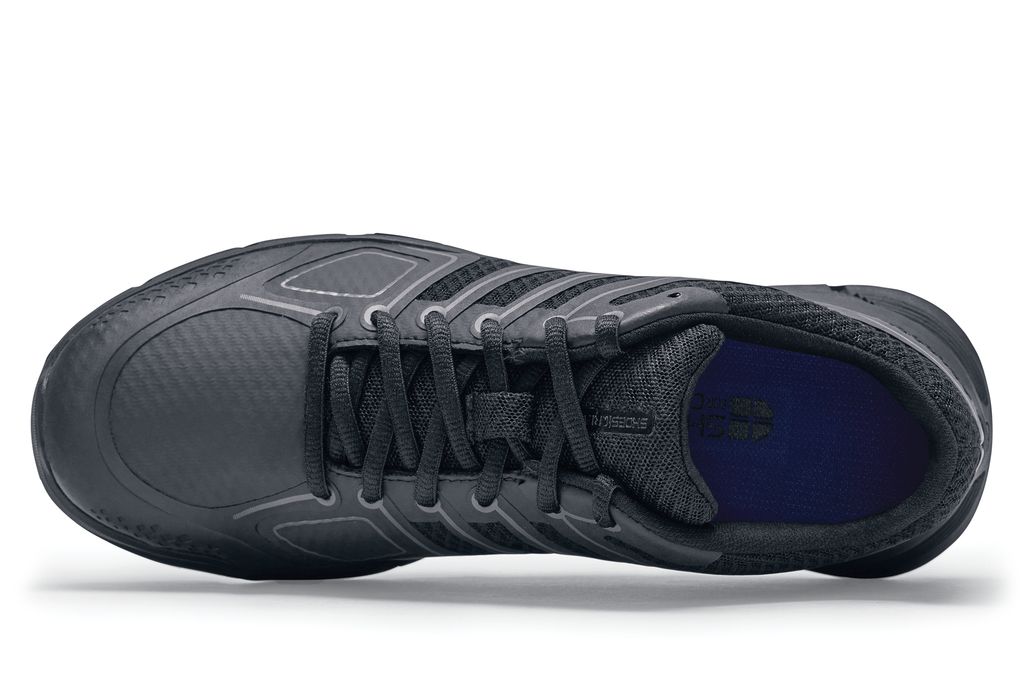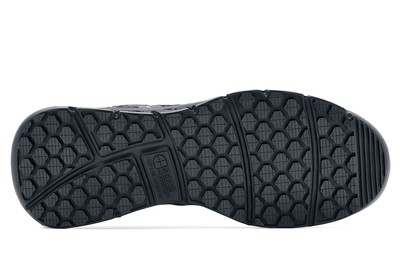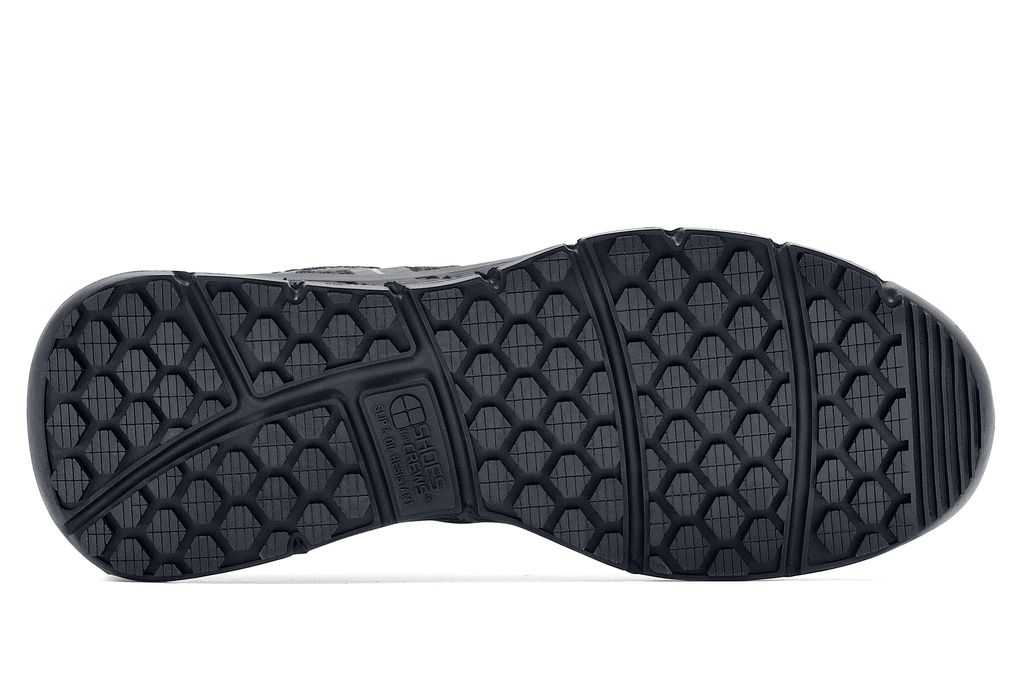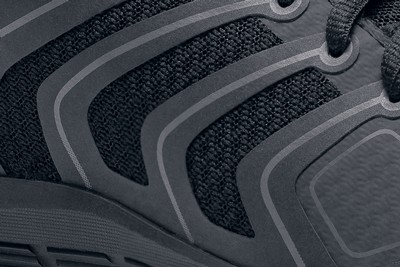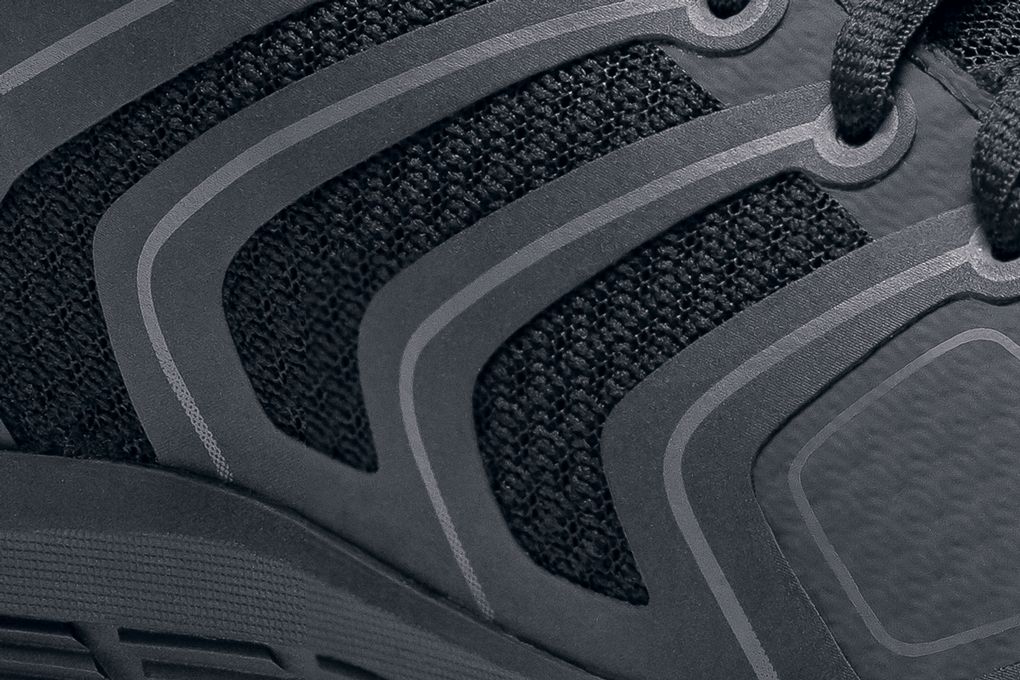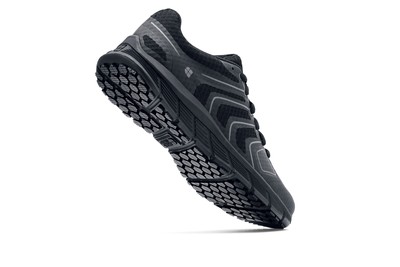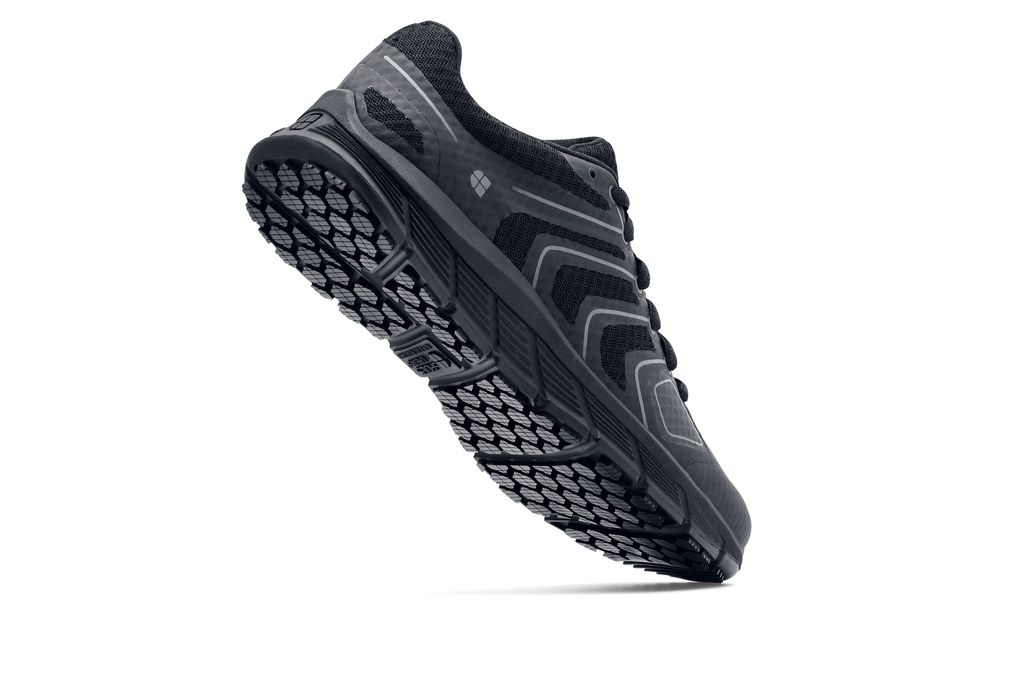 Course
Women's Black, Style #21076
Notice the wider heel that moves traction to the edges, and the Zone Traction slip-resistant outsoles designed to use the best traction patterns in the right places to keep you safe.
Slip Resistant
Superior SFC slip-resistant outsole.
Water-resistant
Treated to repel liquids from the surface.
Natural Fit
A default fit for most sizes of feet.
Ventilated
Strategically placed openings to help keep feet cool.
SpillGuard
A protective membrane lining that wards off hot liquids.
TripGuard
Decreased trip hazard zone to allow fluid movement between slippery environments.
Flex Tread
Groove pattern on the outsole that provides comfort by mimicking the foot's natural movement.
Zone Traction
Combination of environment-specific SFC lug patterns for all-new performance outsoles.
Other Features
Removable cushioned insole
Weight (per shoe): 10.4 oz.
Synthetic upper
Slip resistant
Durable, stable cupsole construction
ZoneTraction outsole with TripGuard and FlexTread
Easy-clean seamless upper with SpillGuard
The heel and arch of the shoe did not have enough support. I had to buy a support insert to add additional comfort. Since the shoe was a good half size larger, the insole fit. I definitely needed the added support since I am on my feet 8 hrs a day.
Dolores Adams December 31, 2017
I tried shoes for crews on recommendation from a previous coworker, and I was pretty sceptical. Was I wrong to be? Yes. These shoes are incredible, not only are they they best slip resistant shoe I've ever tried(and they work, gasp!) But they have arch support. It's normally impossible for me to wear shoes without arch inserts that I put in myself, to correct my probation and high arches. Did these work for me right out of the box? Absolutely! I normally kill shoes within 4 months too, and these are still going strong. I just left food service for a drugstore job and they still get me through 10 hour days. I'm in love!
Gina Raimondi October 11, 2017
The Course shoe is a very comfortable shoe but they make a clicking sound while I'm walking. It is very annoying.
Sharon Meyer September 12, 2017
Best shoes I have purchased in a long time. I purchased 2 pairs of shoes and both pairs have exceeded my expectations. SFC will have a life long customer.
Robin Skura Customer Service Leader June 8, 2017
I stand and walk a lot at work.The shoes are great. I don't have aching feet after working all day. The slip resistant is perfect.
Mariecia Simpkins June 4, 2017