New Balance Arishi v3
is rated out of
5
by
59
.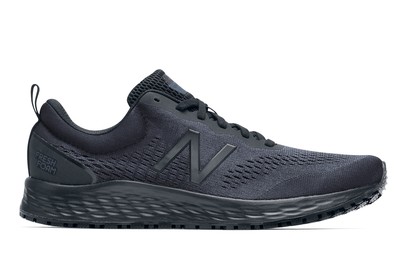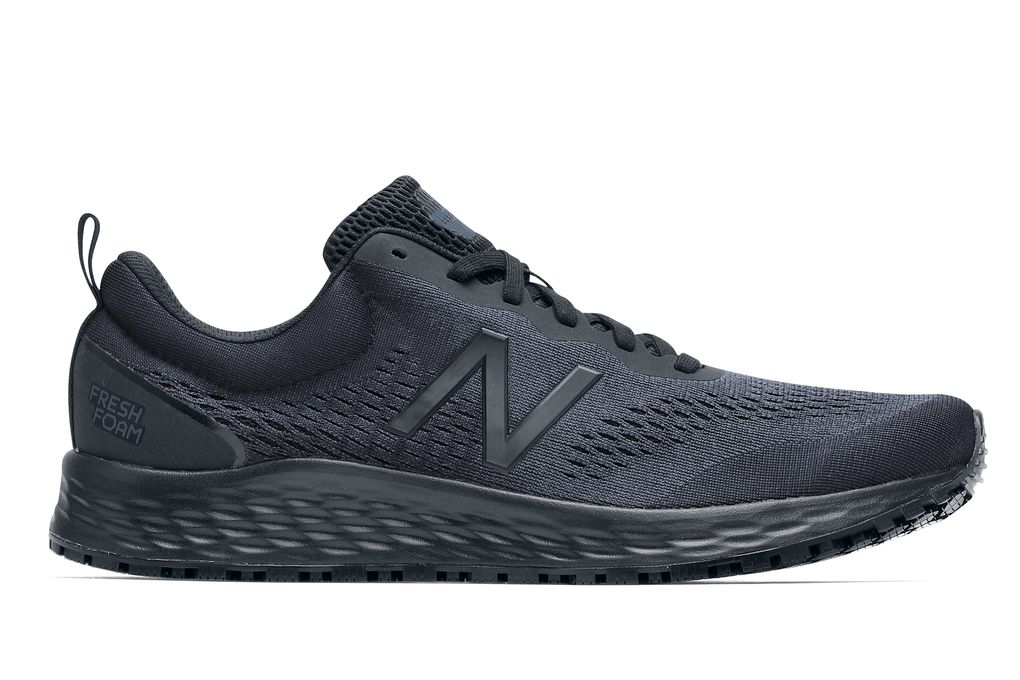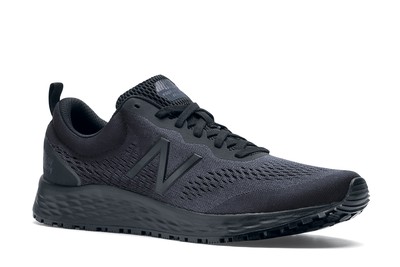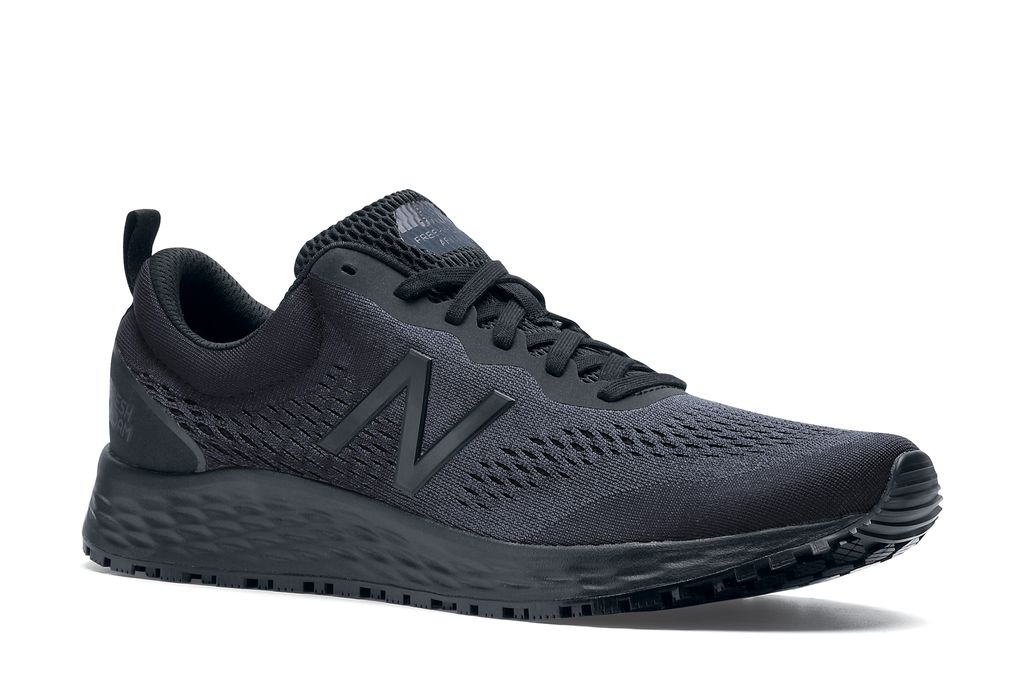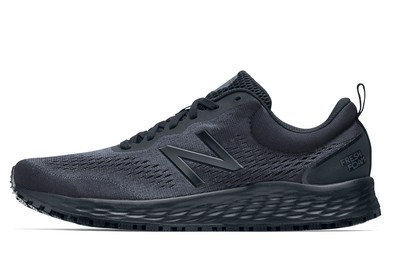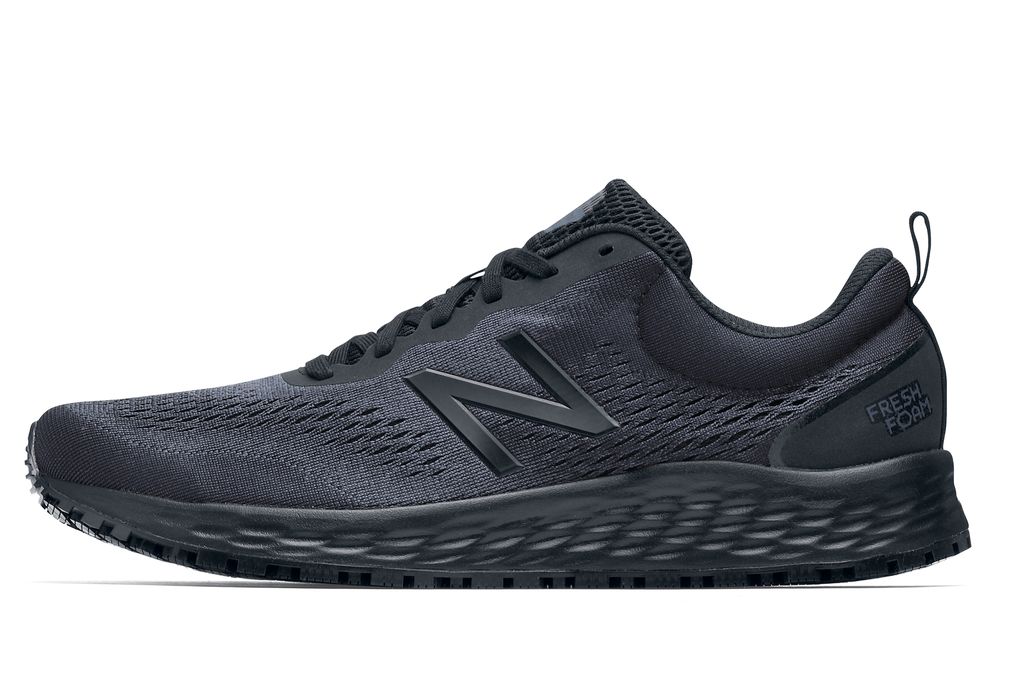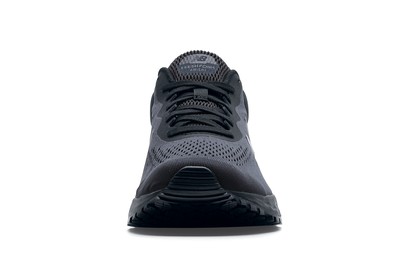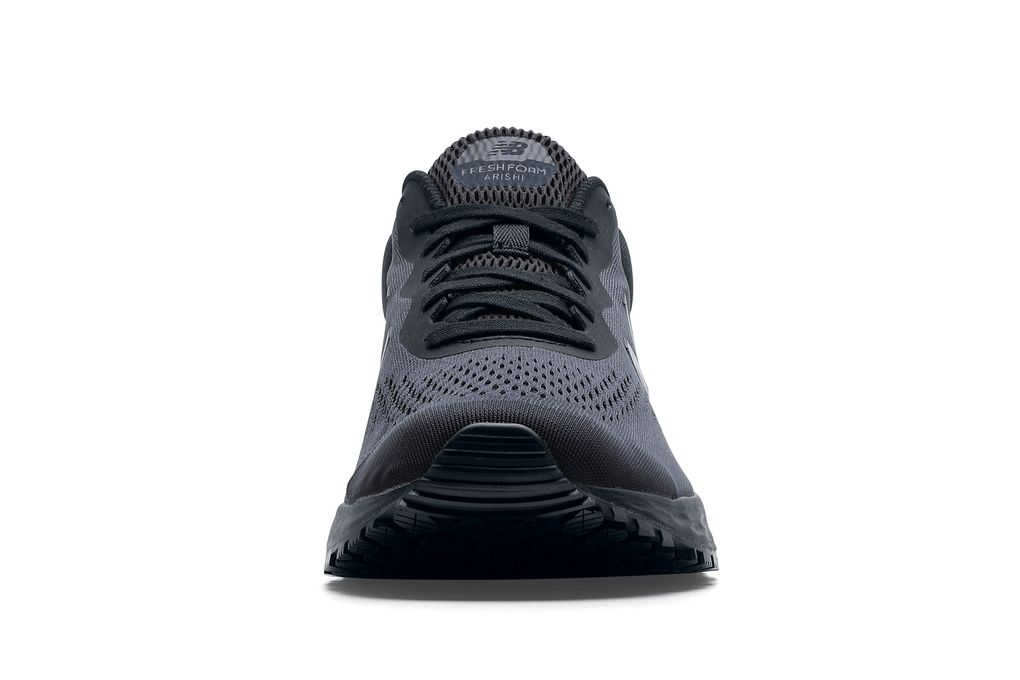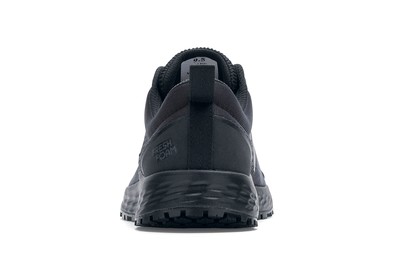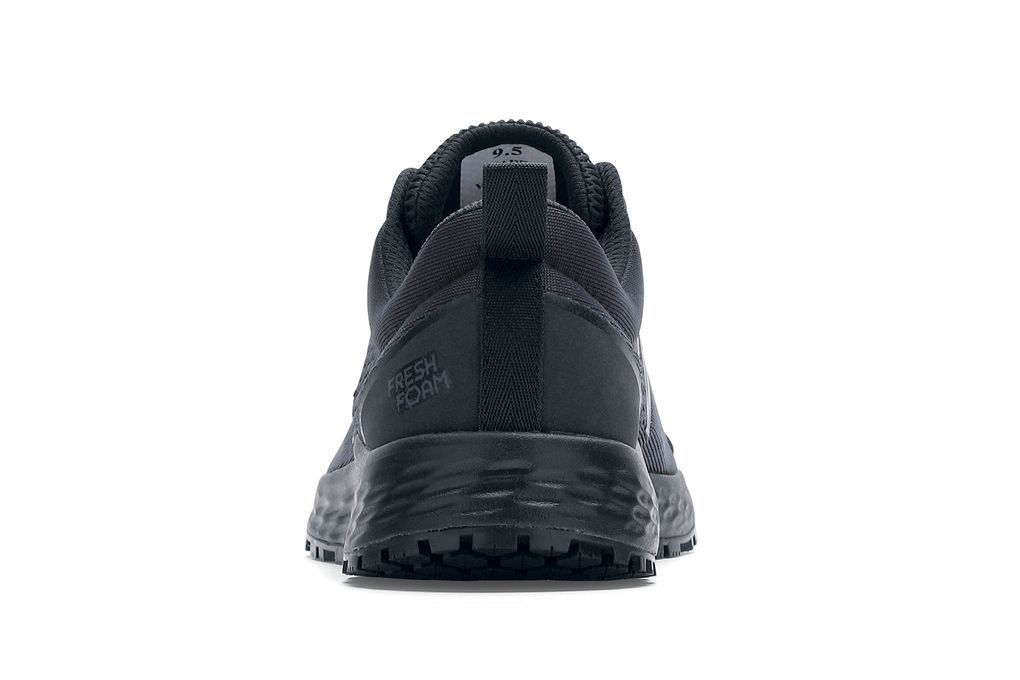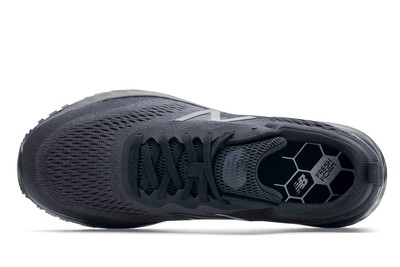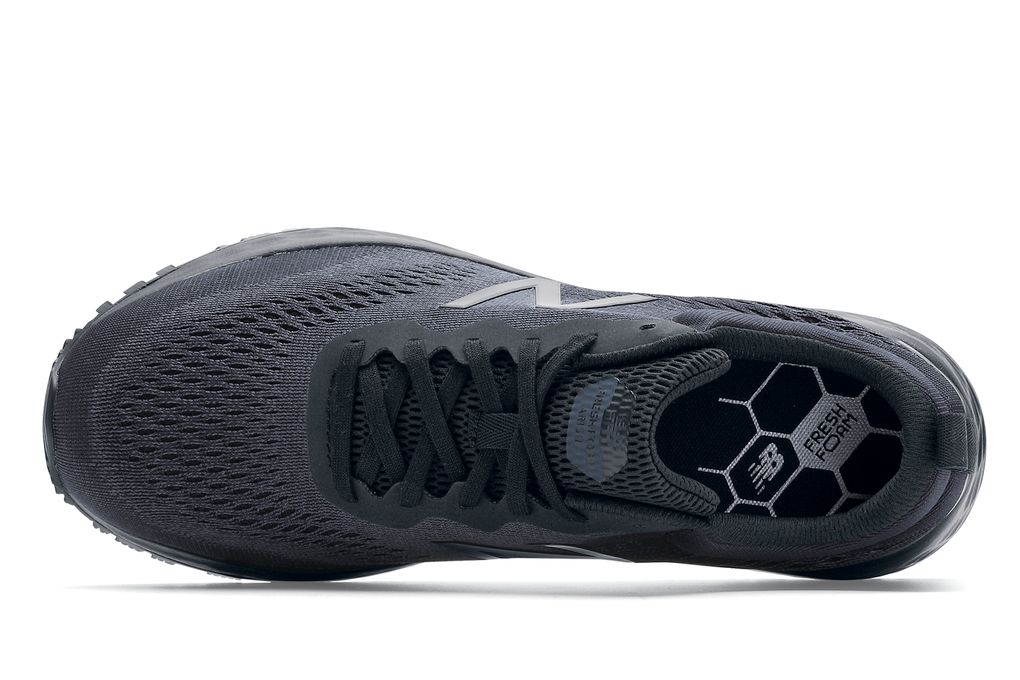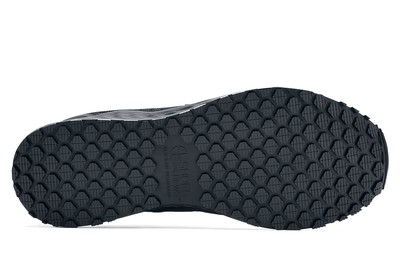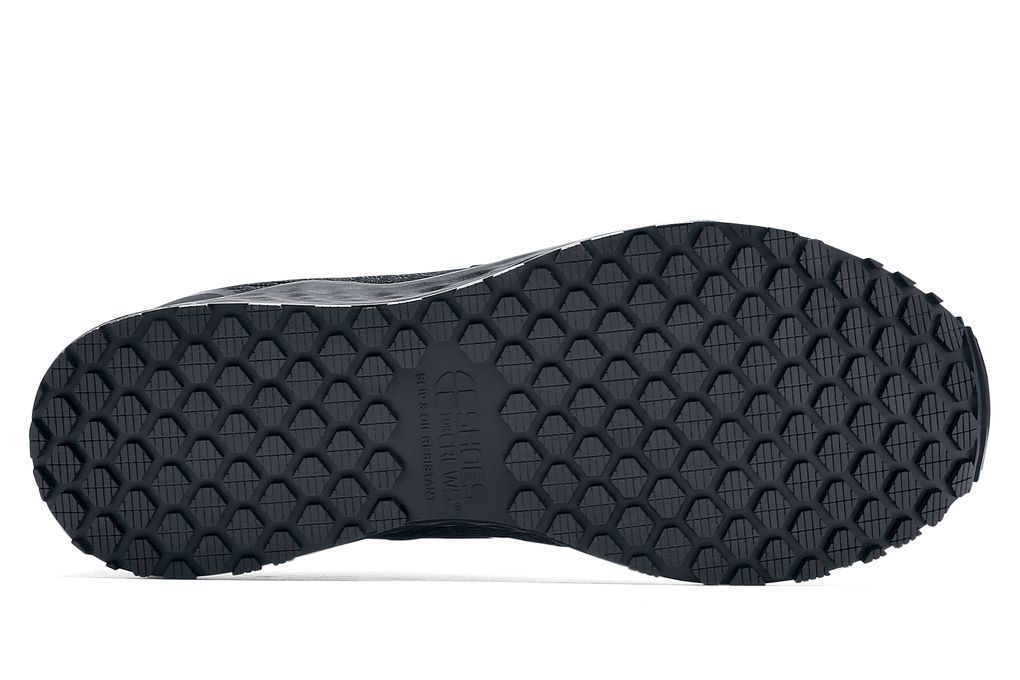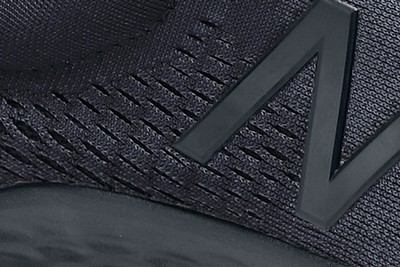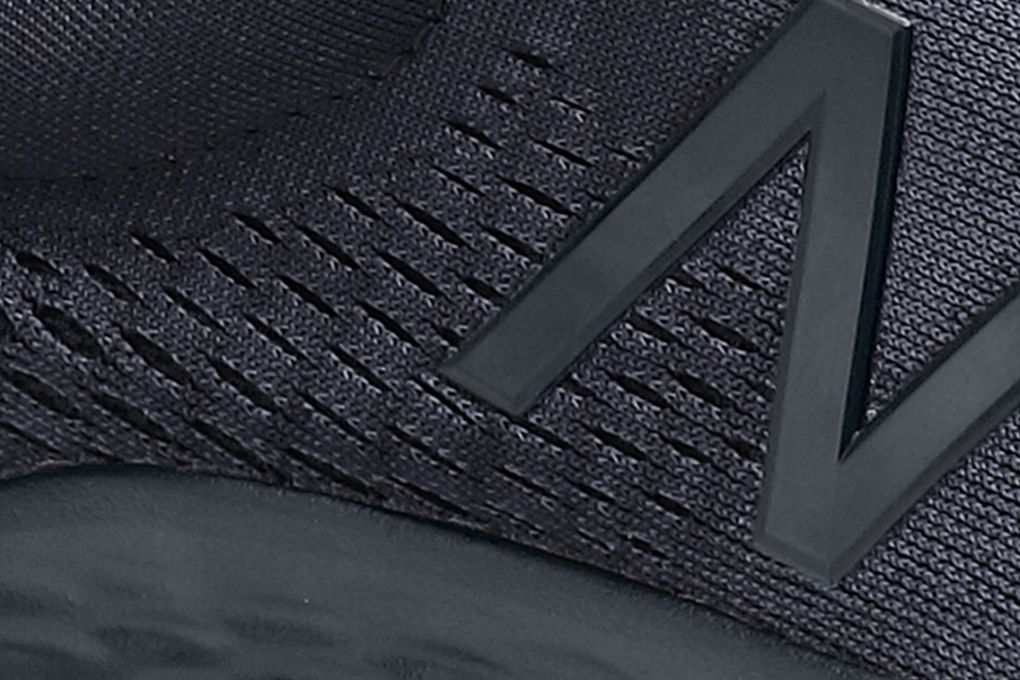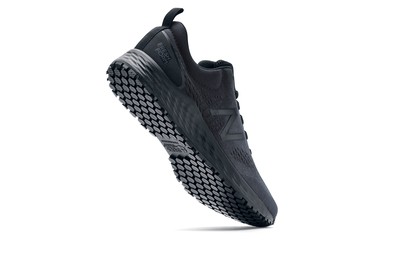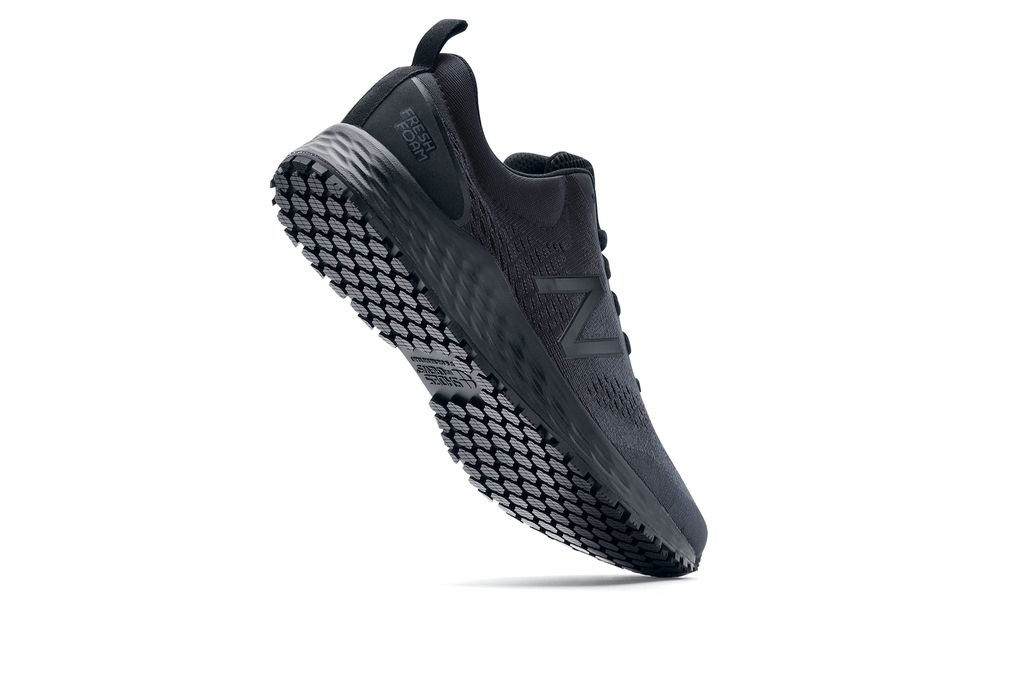 New Balance Arishi v3
New Balance
Men's Black, Style# 22002
Description and features:
Energize your workday with the ultra-lightweight and comfortable New Balance Arishi. Built for versatility and featuring the exclusive Fresh Foam cushioned midsole that makes your high-energy lifestyle more comfortable and easier to sustain, this men's Arishi athletic shoe is made for the many ways you work and play. Be first on your team to sport the brand-new New Balance Arishiv3 for men with slip-resistant traction by Shoes For Crews.
Slip Resistant: New Balance comfort plus exclusive outsole traction by Shoes For Crews
TripGuard: Decreased trip hazard zone to allow fluid movement between slippery environments.
Breathable mesh, synthetic upper
Also Available
Rated 5 out of 5
by
Lakarian
from
Best Work Shoe Ever!
I work in the food industry and I've always bought those cheap Walmart slip resistant shoes. My problem would be that the shoes didn't last long and they DID NOT help with foot pain. I came across this shoe when I was searching for a shoe that was not only slip-resistant, but comfortable to wear for long periods of time. My feet used to hurt everyday after work and these shoes keep my feet comfy! They don't even hurt anymore. I definitely recommend this shoe if you stand on your feet for long periods of time. You don't even have to break in this shoe. Don't let the price stop you! You will not regret buying this. I'm buying another pair, but for my husband.
Date published: 2020-06-06
Rated 5 out of 5
by
Adam12
from
I love them!
I used to go Skechers all the way because they had the best options and the price for the quality was outstanding. I have been disappointed in their quality as of late though so I looked at SFC. I was pleasantly surprised to find NB here. I have a wide foot so I have a lot of experience with NB. These live up to the good name and reputation they have built. Very comfortable and breathable. I stand for 10 hours straight each day and these feel great. They are so breathable, the tops of my feet get chilly in the freezer!
Date published: 2020-04-30
Rated 5 out of 5
by
JoeExotic
from
Quality shoe, excellent comfort
Bought these shoes because my employer requires non slips to be ordered through shoes for crews. Needless to say I had already acquired a pair of 200.00 dollar non slip work boots on my own prior to employment with them and was a little salty that I wouldn't be able to wear said boots on the job. That being said these are great shoes I am very happy with my purchase for the comfort, lightweight shoe, and excellent mobility in the shoes. New balance makes a great product.
Date published: 2020-09-17
Rated 3 out of 5
by
Marchael
from
Lightweight, cushioned
In almost 2 months of using the shoes in food services industry. The shoes was light and soft cushioned. Slip resistant but not waterproof. Both shoes started to tear apart on the toe sections. Above all no pain, no sweaty stinky feet after shifts.
Date published: 2020-05-23
Rated 5 out of 5
by
Scott713
from
Nice Shoe
Nice, comfortable shoes. DO NOT pay attention to the "order one size larger" warning. I wear a 9.5 in all shoes accept for pumas. I ordered a 10 and they are way too big. Even the 9.5 is slightly larger than a norman 9.5
Date published: 2020-01-23
Rated 5 out of 5
by
Chicken bake
from
Very comfortable for working 8hr
Very good work shoe please get more style shoe for crew so we can have more choices
Date published: 2020-07-19
Rated 5 out of 5
by
Big Happy
from
Great Air flow and cushion
I bought these for the spring and summer months for the air flow. Man, I can't believe how comfortable these shoes are too. I wear a size 12 and ordered a 12. They fit just fine. I work for a delivery service, and walk about 11-12 miles a day. I come across wet surfaces from time to time, and I am not slipping anymore. Not like I was in my Nike Monarchs. Very good looking, comfortable, airy shoe.
Date published: 2020-10-06
Rated 5 out of 5
by
Ken41
from
Lightweight and flexible
I've worn a lot of Shoes for Crews shoes over the years and I have to say without a doubt this shoe is the best shoe I've ever worn. I feel like I'm wearing a pair of track shoes but without spikes. I have calluses and bunions on my feet and I work on a tile floor for 10 hours a day. Well, with these shoes, there is no pressure on my feet and I can bounce around on the tile floor all day. They may have cost me a hundred dollars but they are worth every penny! Thank you to whomever had the idea to create this shoe.
Date published: 2021-08-26