Galley II
is rated out of
5
by
37
.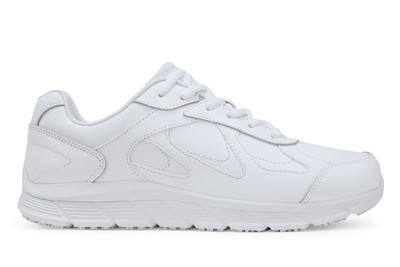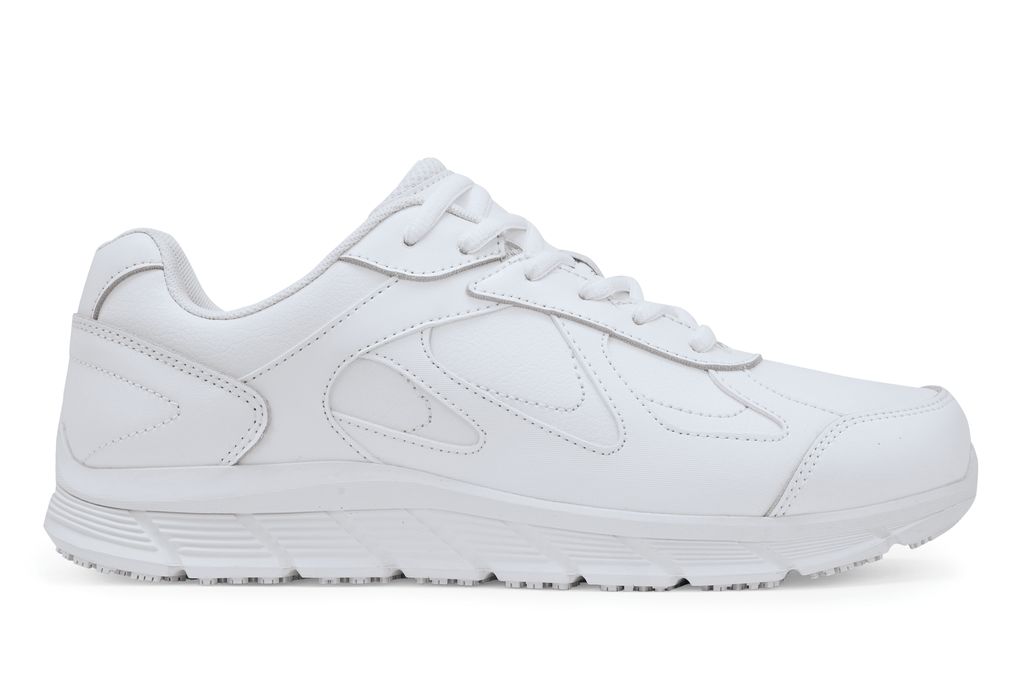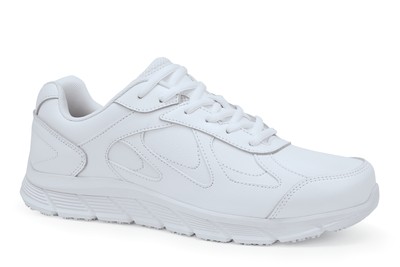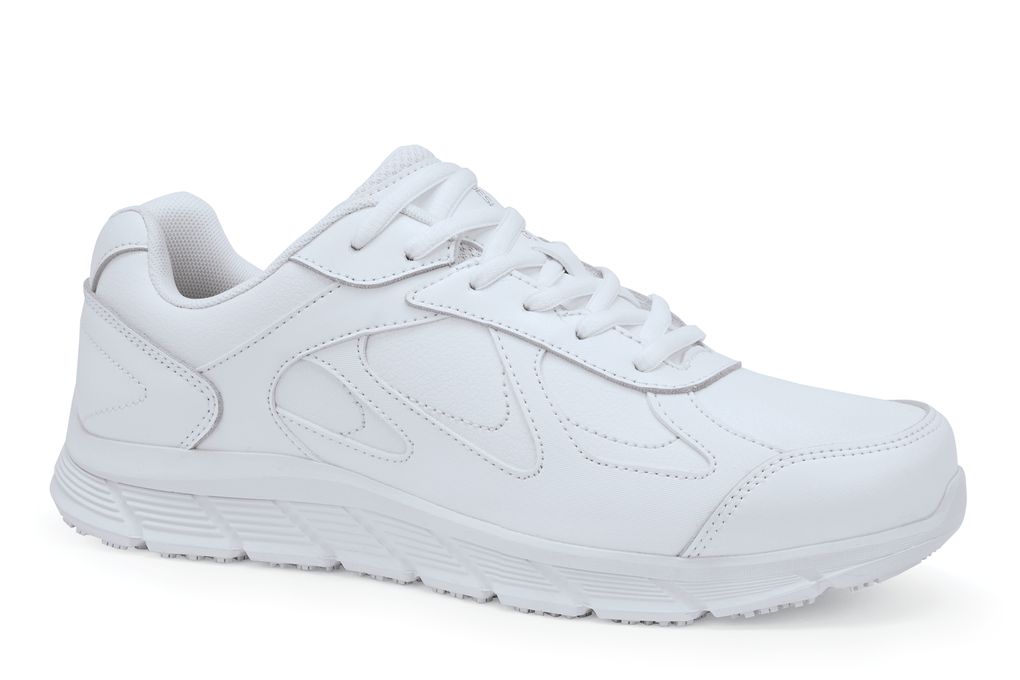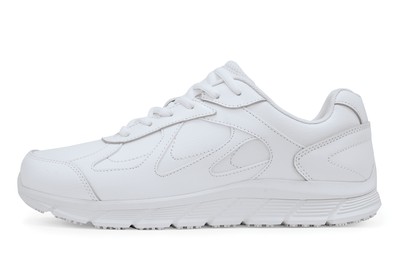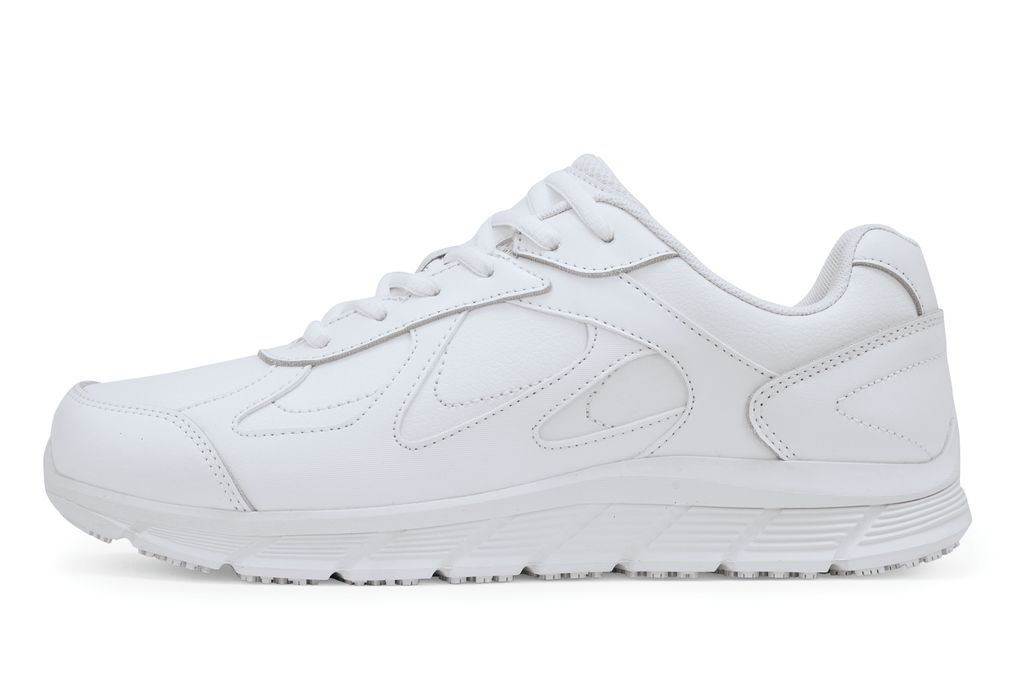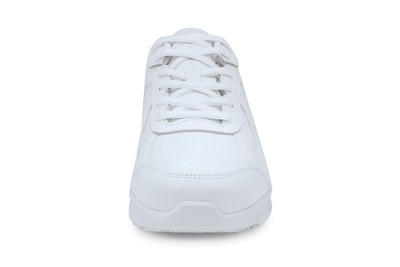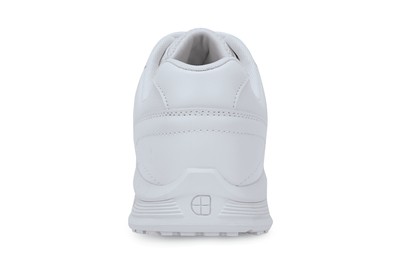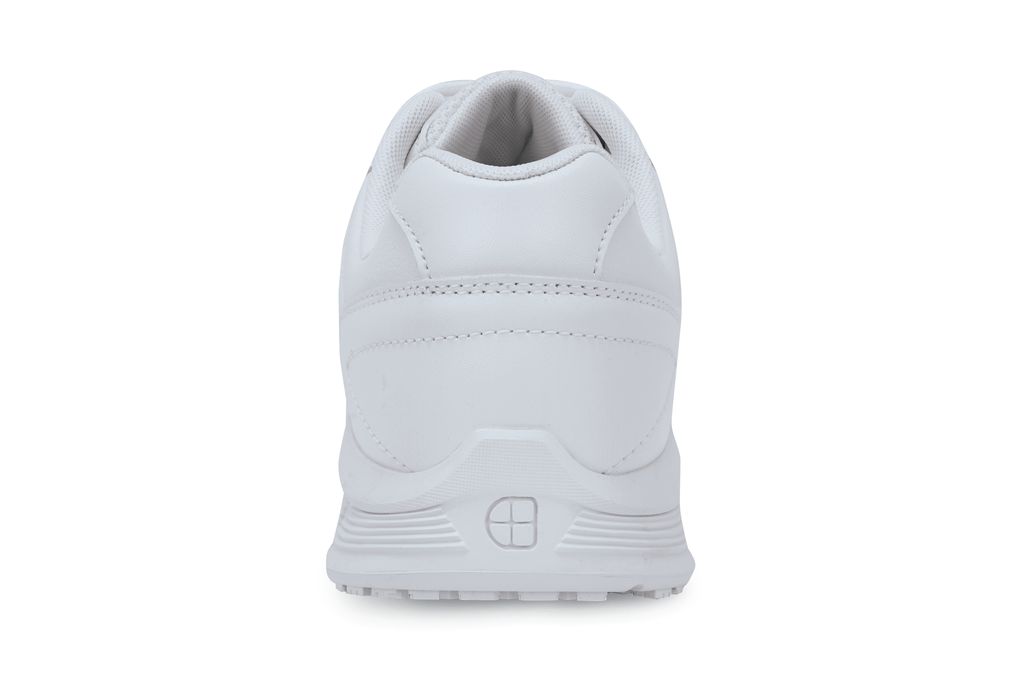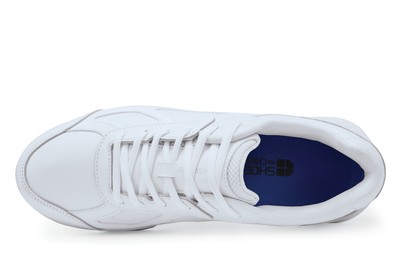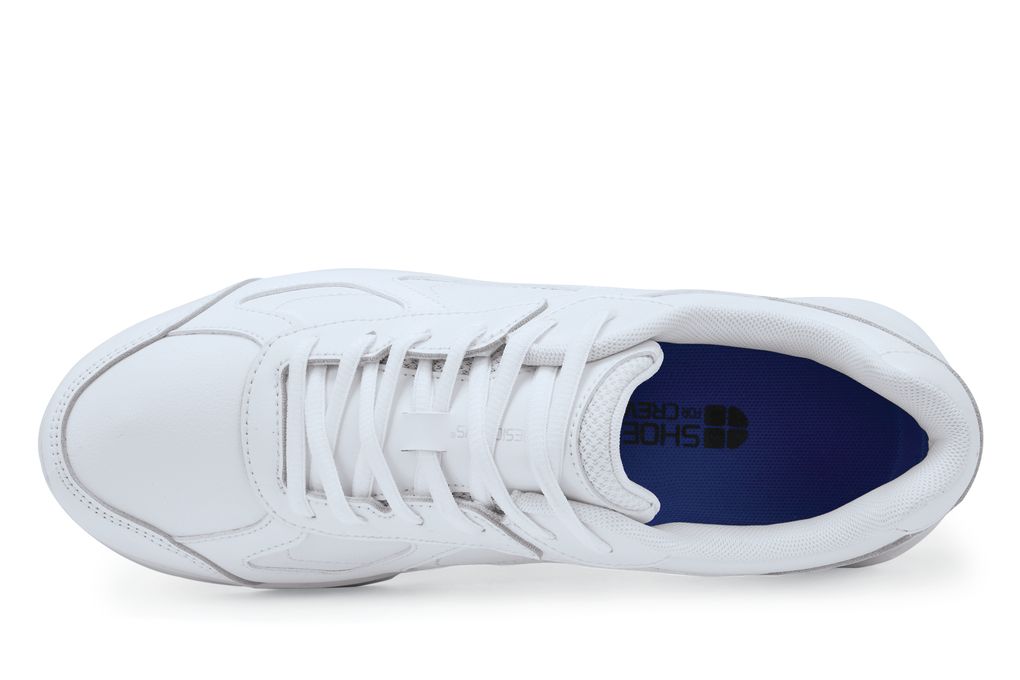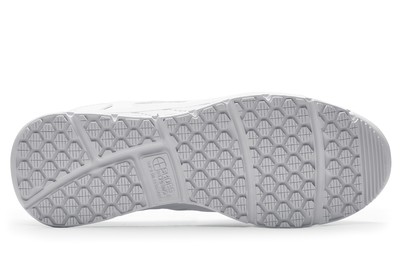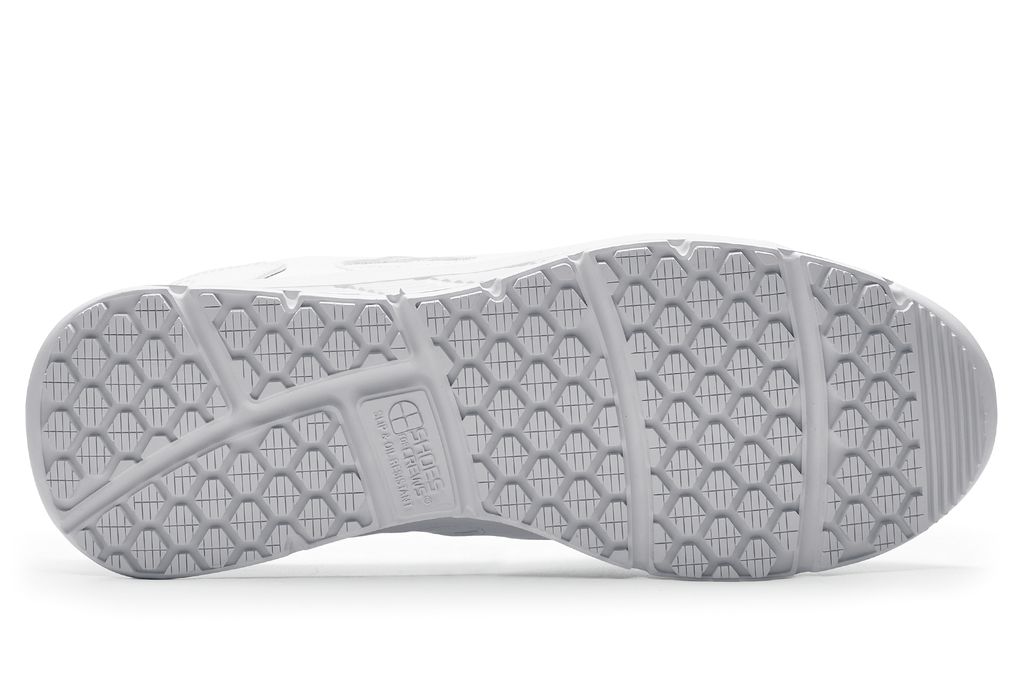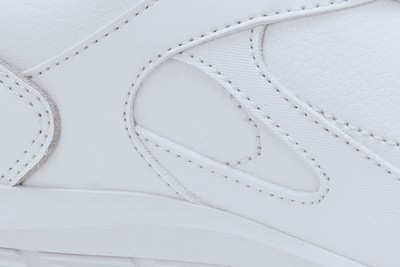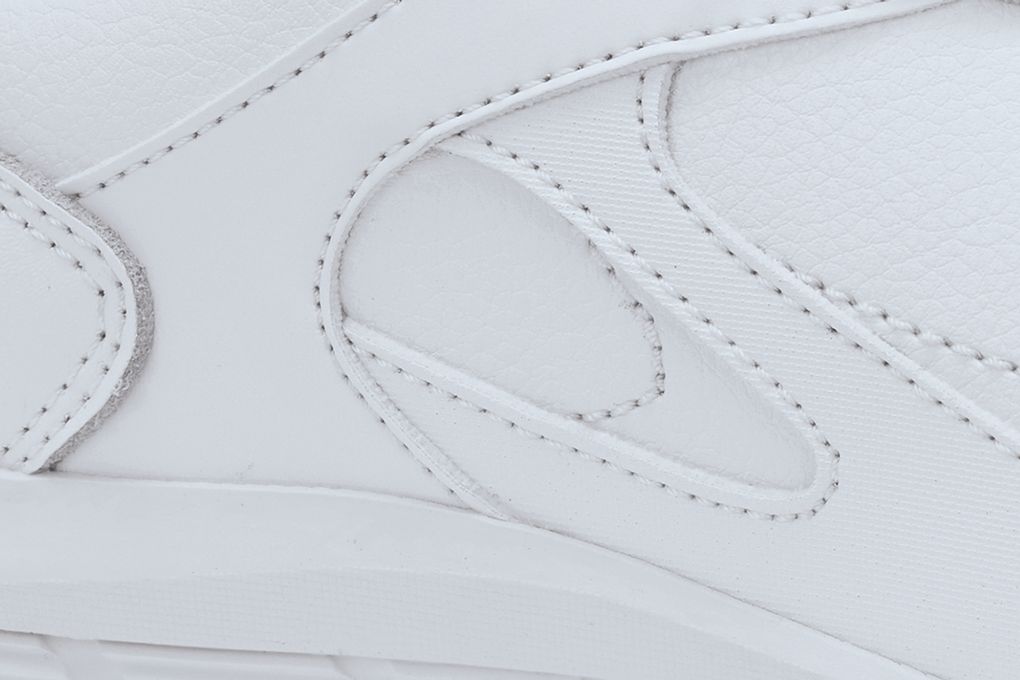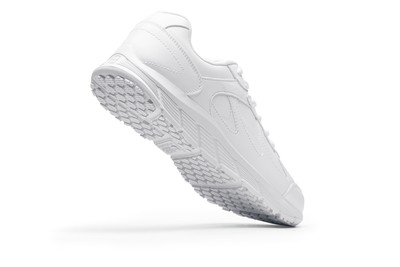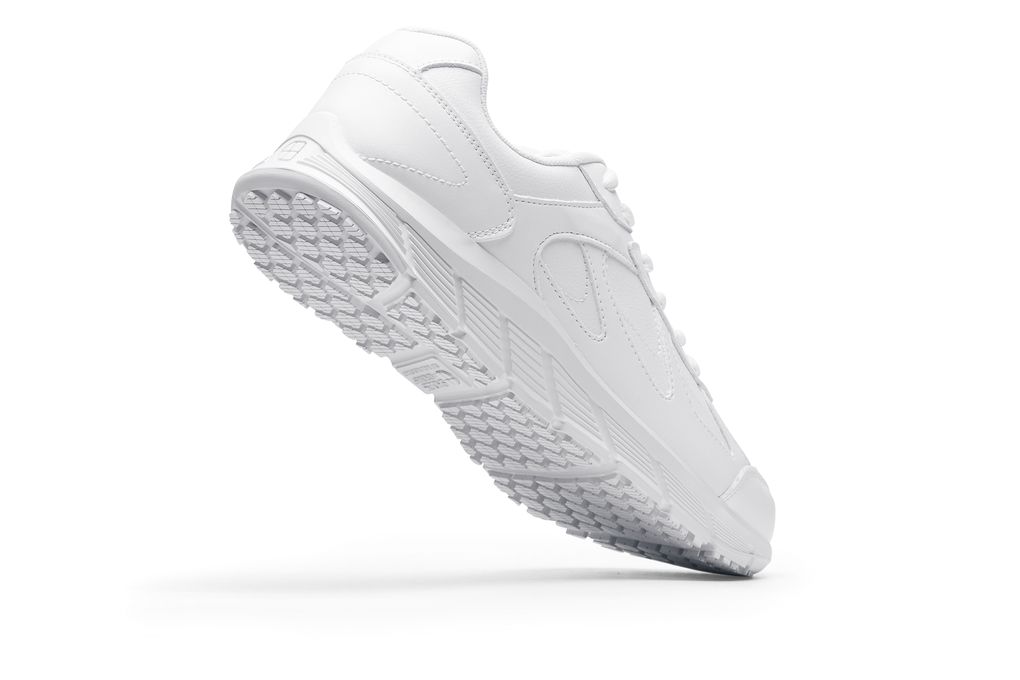 Galley II
Women's White, Style# 23792
Description and features:
Bring your A-game to work with shoes that perform as well as you do at getting the job done. The Galley II adds safety and comfort to your day with the Shoes For Crews slip-resistant outsole, a water-resistant leather upper, and a removable insole.
Slip Resistant: Superior SFC slip-resistant outsole.
Easy Clean: Superior SFC slip-resistant outsole with our patented clog resistance built in.
Water-resistant: Treated to repel liquids from the surface.
Also Available
Rated 5 out of 5
by
Heather
from
Well made shoe!
This shoe has a very thick sole which is hard to find in women's work shoes. Also the leather is very well put together, these shoes have survived me wearing them to both of my jobs where I am constantly moving on my feet all day in the kitchen. I like that there is the option to purchase a wide shoe as well! If you do not want to put an insert for even more support for your feet, I would suggest ordering a 1/2 size down from what you are when purchasing this shoes as wide. I have recommended these shoes to my coworkers and now about half of my team wears these specific shoes at work.
Date published: 2019-04-27
Rated 5 out of 5
by
Cathleen S.
from
Very comfortable. I am glad I got them but I still like the "Candy" better and wish they were not discontinued. I have high arches and these aren't as supportive as the candies were. If you have normal arches they will be great. This is an usual issue for me. I have some support arches I put in them to make them better for me. I am overall very happy with my purchase.
Date published: 2018-07-26
Rated 5 out of 5
by
Hillary
from
GREAT SHOES AND GREAT CUSTOMER SERVICE
I ordered these for my daughter with special needs in the restaurant industry. She loves them and says they are very comfortable. She has a very small foot and there were many styles to choose from. She feels more confident now that she will not slip. We will definitely order them again from Shoes For Crews.
Date published: 2018-11-04
Rated 3 out of 5
by
TinaB
from
Nice features , just not that comfortable
Shoe little heavy than prefer, also somewhat stiff, Medicore as far as comfort , not worst shoe by far . I definetly chose them over a pair of sketchers.
Date published: 2018-12-02
Rated 5 out of 5
by
j b.
from
Love these shoes, didn't even need to break them in, very comfortable.
Date published: 2018-08-19
Rated 4 out of 5
by
Cat38
from
Good fit
Shoes fit great didn't even have to break them in before wearing them.
Date published: 2018-12-02
Rated 5 out of 5
by
pegf1956
from
Love them!
These shoes are perfect for me. They fit just the way I want them to and look great! I would definitely buy another pair the next time I need shoes.
Date published: 2018-11-15
Rated 3 out of 5
by
Rach
from
They work!
Not overly excited about these shoes as they do not have much flexability to them at all. And the insoles are hard especially when your standing for extra long periods of time. So i had to get orthotics for them.
Date published: 2019-09-22