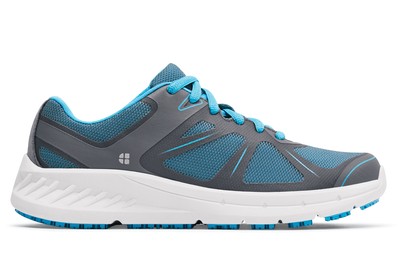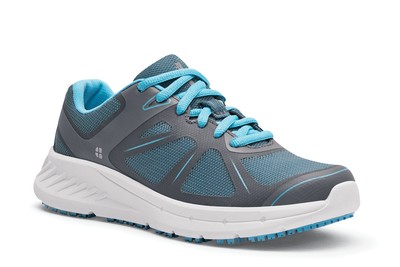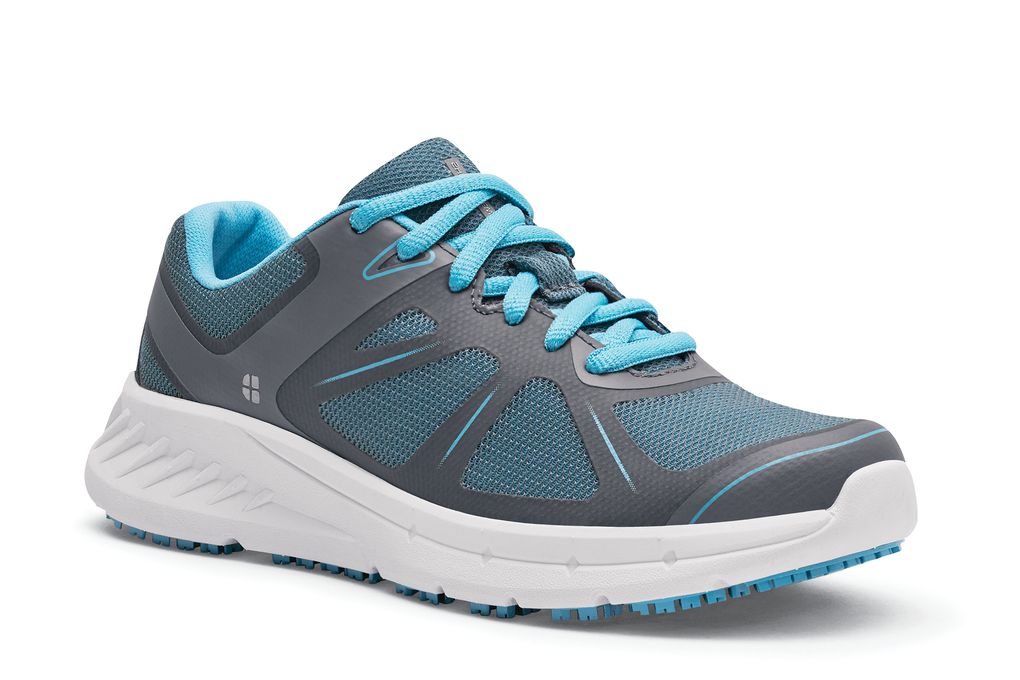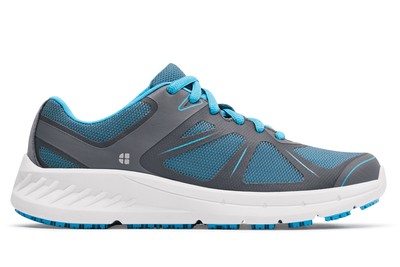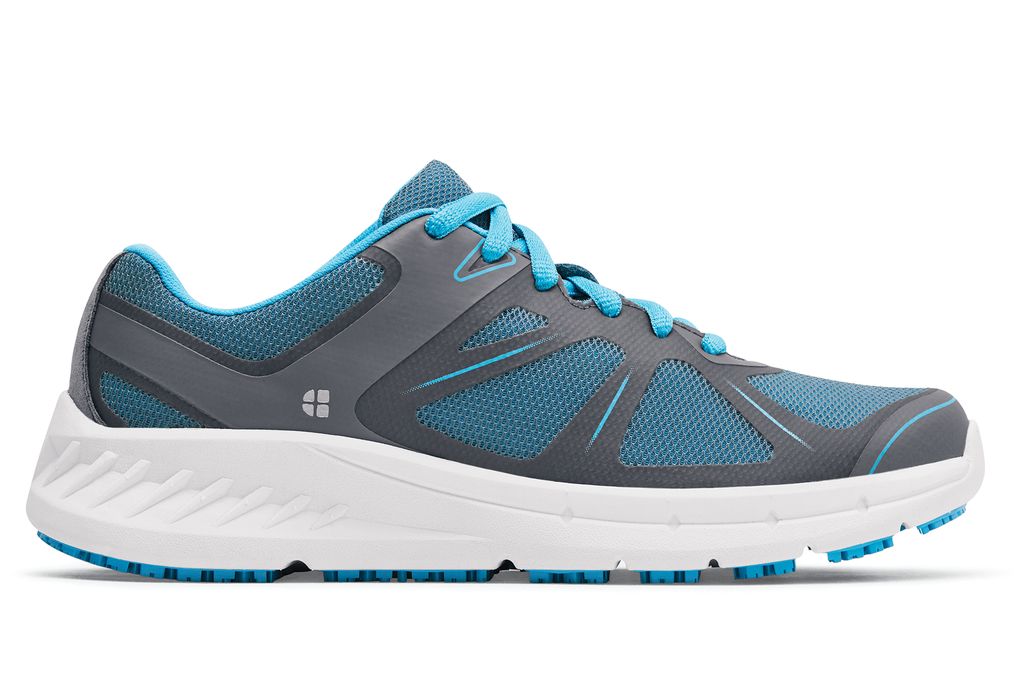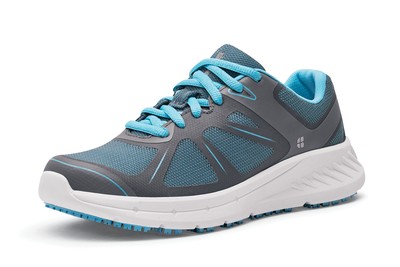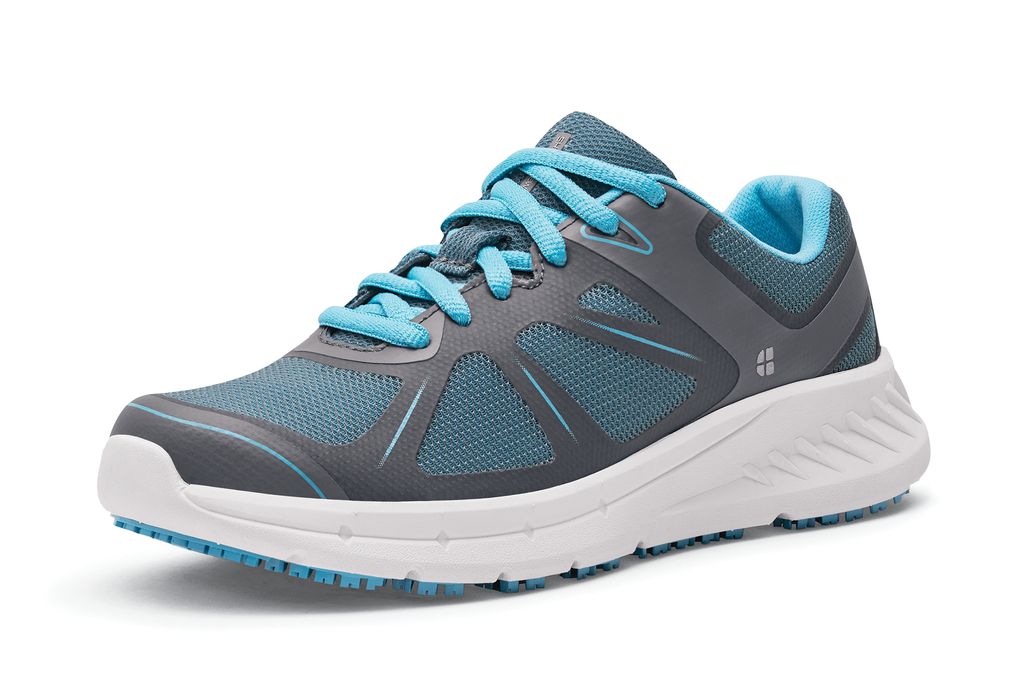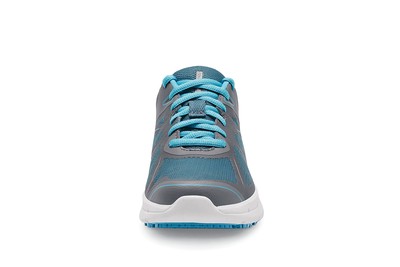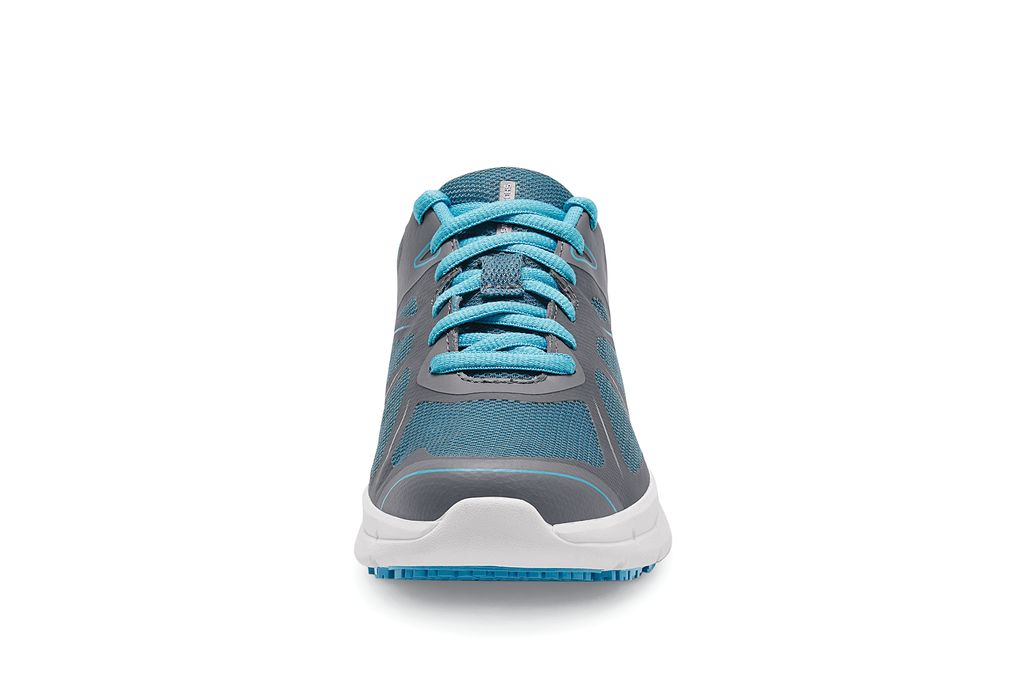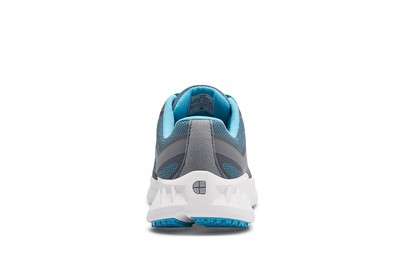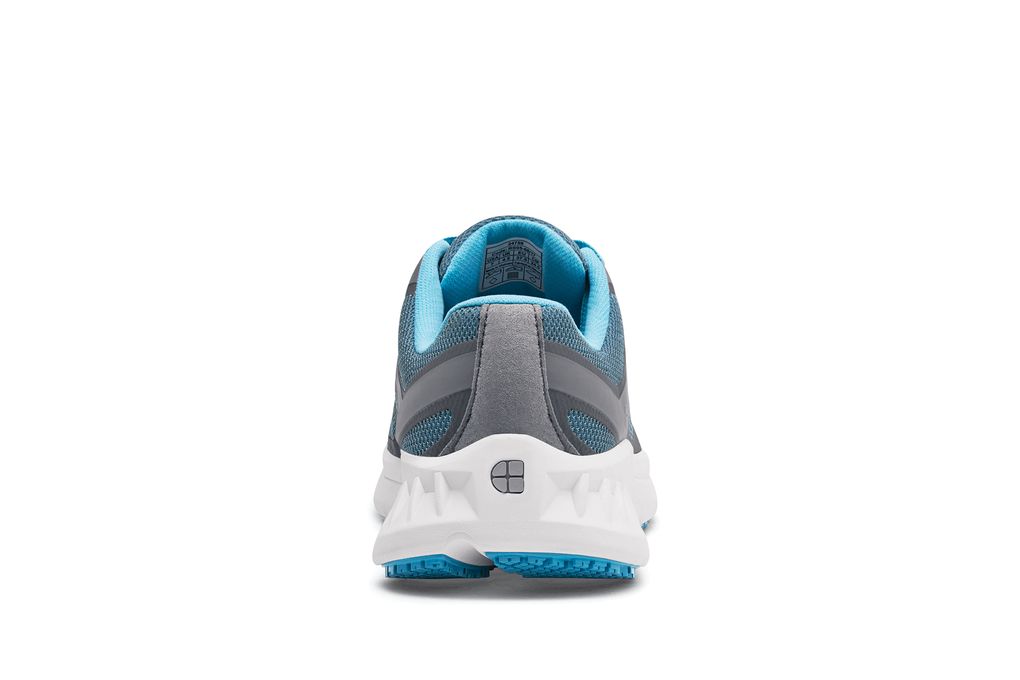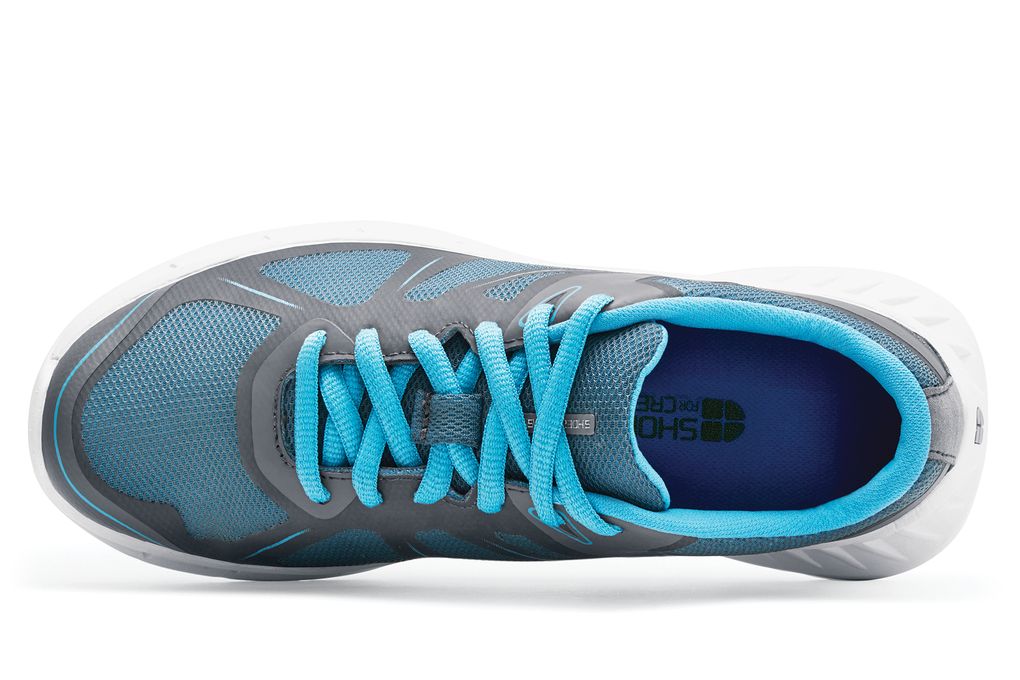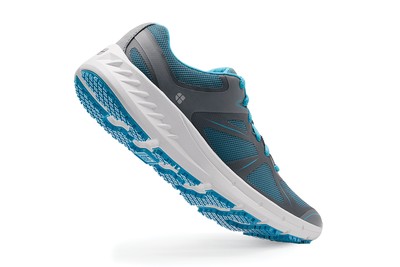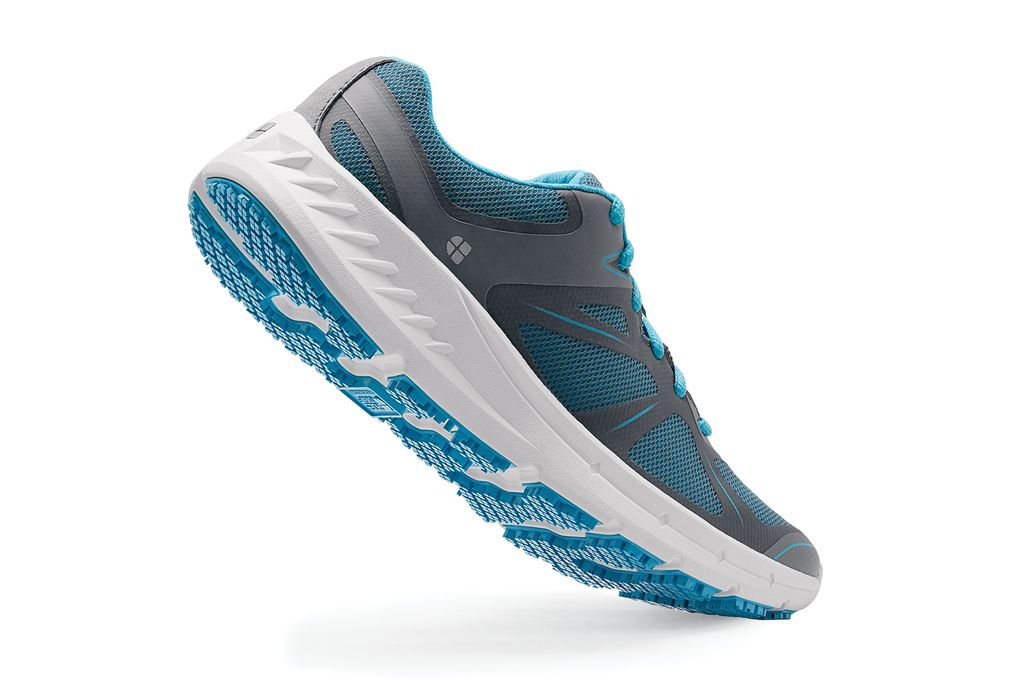 Vitality II
Women's Blue, Style #24759
Also Available
Super lightweight construction means less pressure on your feet, and the Flex Tread outsole encourages your foot and shoe to work comfortably together. Work hard? This is the shoe for you.
Slip Resistant
Superior SFC slip-resistant outsole.
Water-resistant
Treated to repel liquids from the surface.
Extra Cushioning
New insole technology and cushion construction that provides greater comfort.
Natural Fit
A default fit for most sizes of feet.
Lightweight
Lightweight foam compound that makes each step easier.
Ventilated
Strategically placed openings to help keep feet cool.
SpillGuard
A protective membrane lining that wards off hot liquids.
TripGuard
Decreased trip hazard zone to allow fluid movement between slippery environments.
Flex Tread
Groove pattern on the outsole that provides comfort by mimicking the foot's natural movement.
Other Features
Removable cushioned insole
Slip resistant
Weight (per shoe): 8.4 oz.
Synthetic upper
FlexTread outsole with TripGuard
Super lightweight with great ventilation
Protective SpillGuard membrane under synthetic mesh
I am on my feet for 12 hours every day, pushing heavy equipment, lifting/carrying heavy cases of food, in/out of freezers, cooking and serving, mopping, in wet dish rooms, and loading/ offloading trucks. These shoes are very light weight, a fun color, and breathe well so my feet are less hot. I usually wear my custom orthotics but these shoes have enough support in arch that I have not needed that. They are still a bit slippery in the freezers, and on my wet metal lift gate ramp, but grip just fine elsewhere. I like the extra wide base for stability and the way they bend for my foot. I do have to wear the laces rather loose or they feel pressure on the top of my foot, but they do not flop off my heel. Nice shoes and i recommend them!
Kris Manion Lunch Lady September 30, 2017
very comfortable would buy again and recommend to others
Nadine Morgan September 4, 2017
These have been the most comfortable work shoes I have purchased in years. I plan to purchase them again. I wish there were more than two colors of them so I could buy all of the colors
Renea Powell CNP Manager August 14, 2017
This is my first pair of SFC in four years. Yes, my last pair lasted that long and were still supportive! I love the fit, and springiness I feel when wearing my new shoes. Waterproof, YES; breathable, YES; slip-proof, of course; all around comfort for a ten hour workday, absolutely! If I could afford it, I would buy three more pairs today from SFC for all of my wardrobe needs!!
Thames Seabrooke Shipping clerk July 28, 2017
makes working fun when your feet feel good!!!
Donna Cavill July 22, 2017